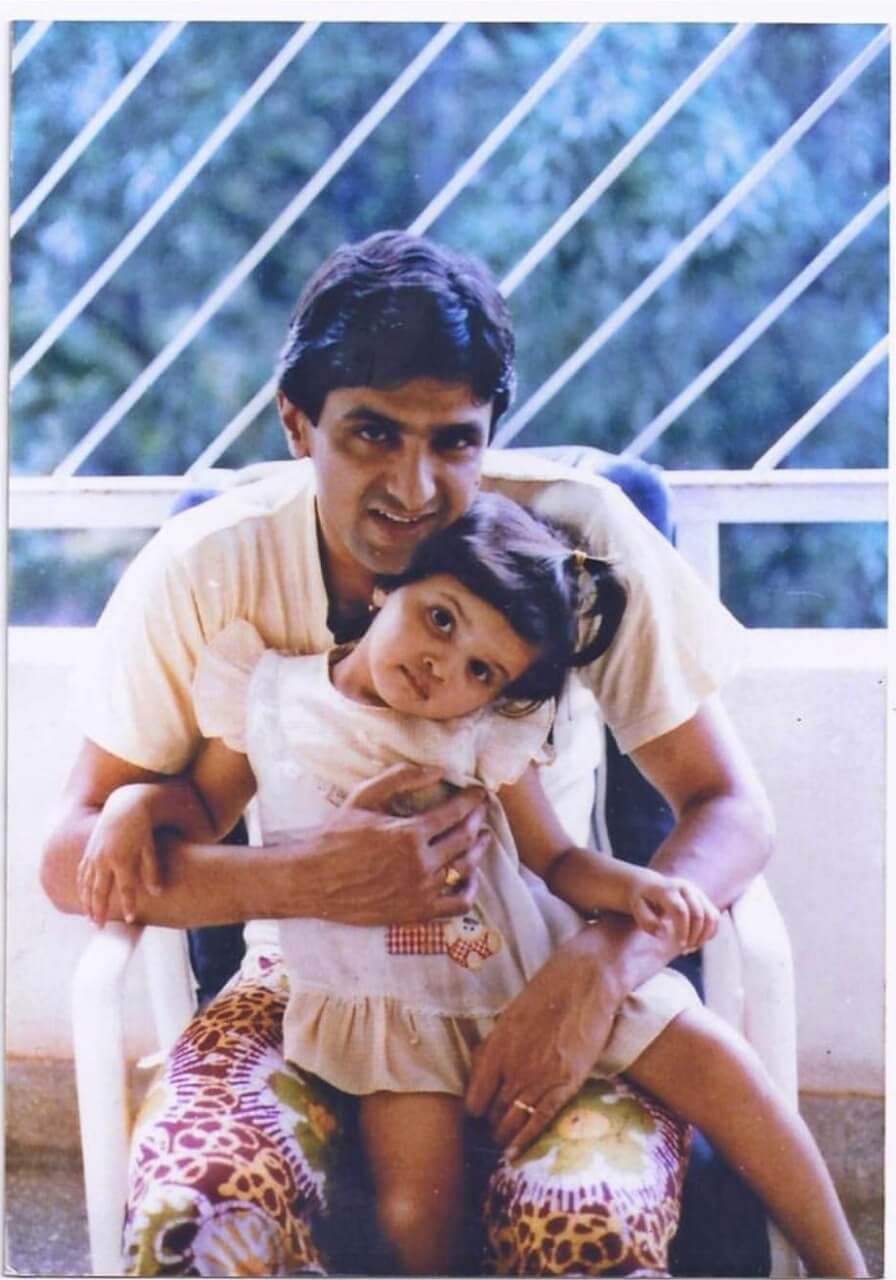 Stars often make weird appearances with their bizarre fashion styles and statements, (Ranveer Singh alert!) and yet somehow effortlessly please the fans, some even manage to make a fashion trend out of it. Sometimes the attire these celebs have donned are so out-of-the-box that we can't believe that the thing was there in front of our eyes all this time, we specifically mean the 'lungis' our fathers and grandfathers wear as an alternative for sweat-pants, and yet we never thought we can make a fun and chick fashion skirt out of it.
Deepika Padukone was clicked at the Mumbai airport, while on her way to Delhi, and her airport-look caught many eyes the moment it went up on the internet. The star was wearing a crisp white shirt paired with- no not jeans, skirt, shorts or tights but with 'lungi', yes you read it right, a 'lungi'. She looked gorgeous in Rajesh Pratap Singh ensemble that had the comfort of a 'lungi' and the chic-ness of an evening gown all blended into one. Her hair tied in a bun, she was carrying a Chanel sling bag and sported brown round MiuMiu sunnies, and Chloe flats. The knotted centre of the 'lungi' not only lent a desi feel to her look but all created a beautiful fall for the dress as well.
Looks like Deepika is trying to step into the fashion styles of beau, the king of sartorial experiments, Ranveer Singh. Well, we will say we are impressed and so must be our beloved Khilji, Ranveer. The couple were said to be addressing a joint session in the capital city that afternoon, sharing a stage together after a long time. If strong rumours are to be believed, the star couple is soon to get married, reportedly at Lake Como, Italy.
Deepika's connection with 'lungi' is not new; our Miss Meenamma from Chennai Express had worn the lungi for the posters of her film along with Shah Rukh Khan, and even after loving the attire we secretly prayed that the shirt-and-lungi look does not spark a trend.   The actress had revealed that film's lead actor Shah Rukh Khan and director Rohit Shetty initiated the idea to dress her in a 'lungi'. She said,'The idea to wear a 'lungi' is not mine actually. It was Shah Rukh and Rohit who came up with it. We had to quickly do a photo shoot because we were losing the light. They were like 'Why don't we give her this 'lungi' and make her look modernn'…The shirt that I am wearing in the posters also belongs to SRK, only the sunglasses are mine.'
The song from Chennai Express, The Lungi Dance, got so famous that when her co-star Vin Diseal was in India for the premiere of their film xXx: The Return of Xander Cage, they both tied a 'lungi and danced to her famous hit song. So Vin not only got a traditional Maharashtrian welcome but also learned the famous lungi dance from Deepika, who was in a fun mood wrapping the 'lungi' upon her golden gown that she wore for the screening.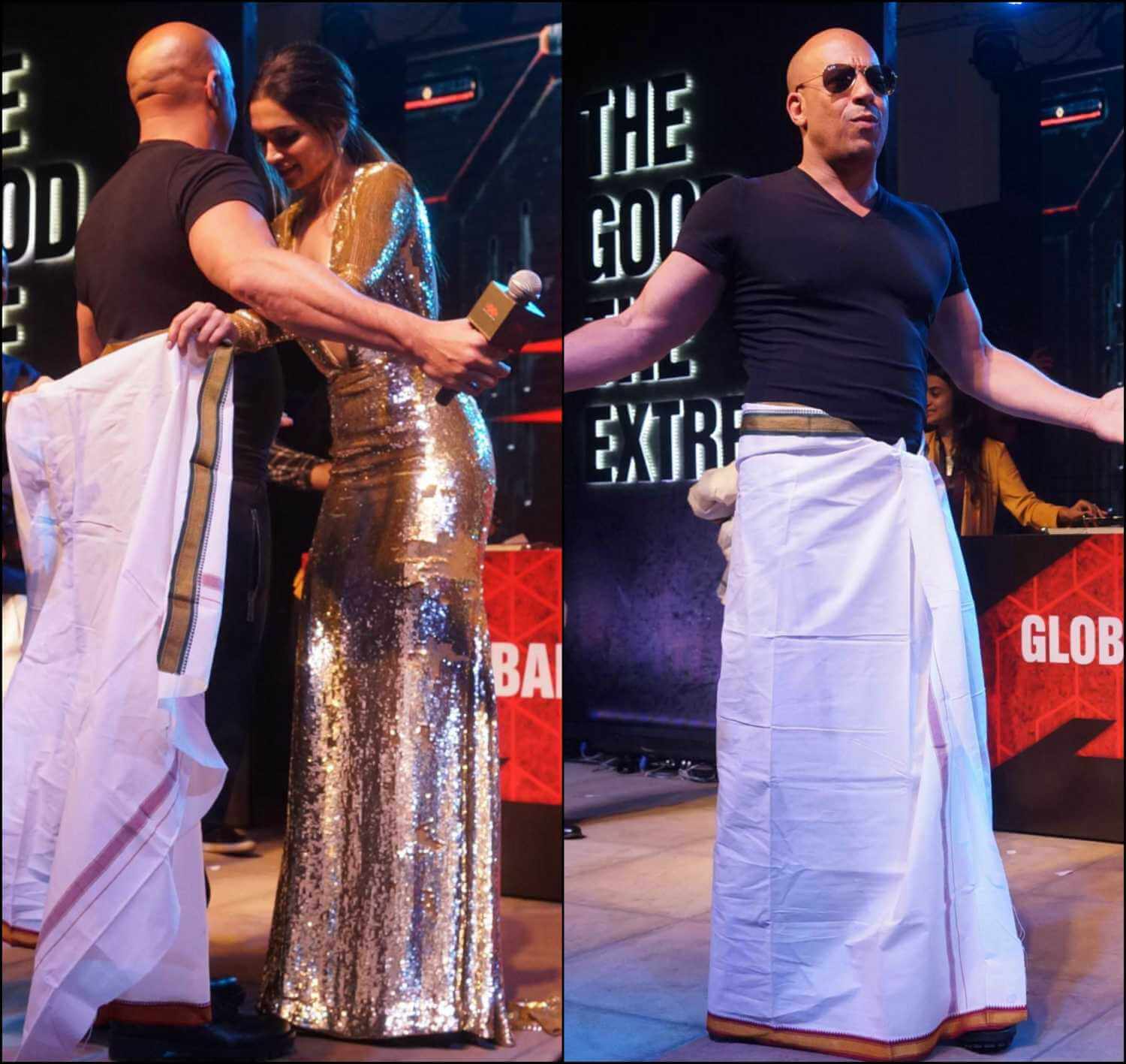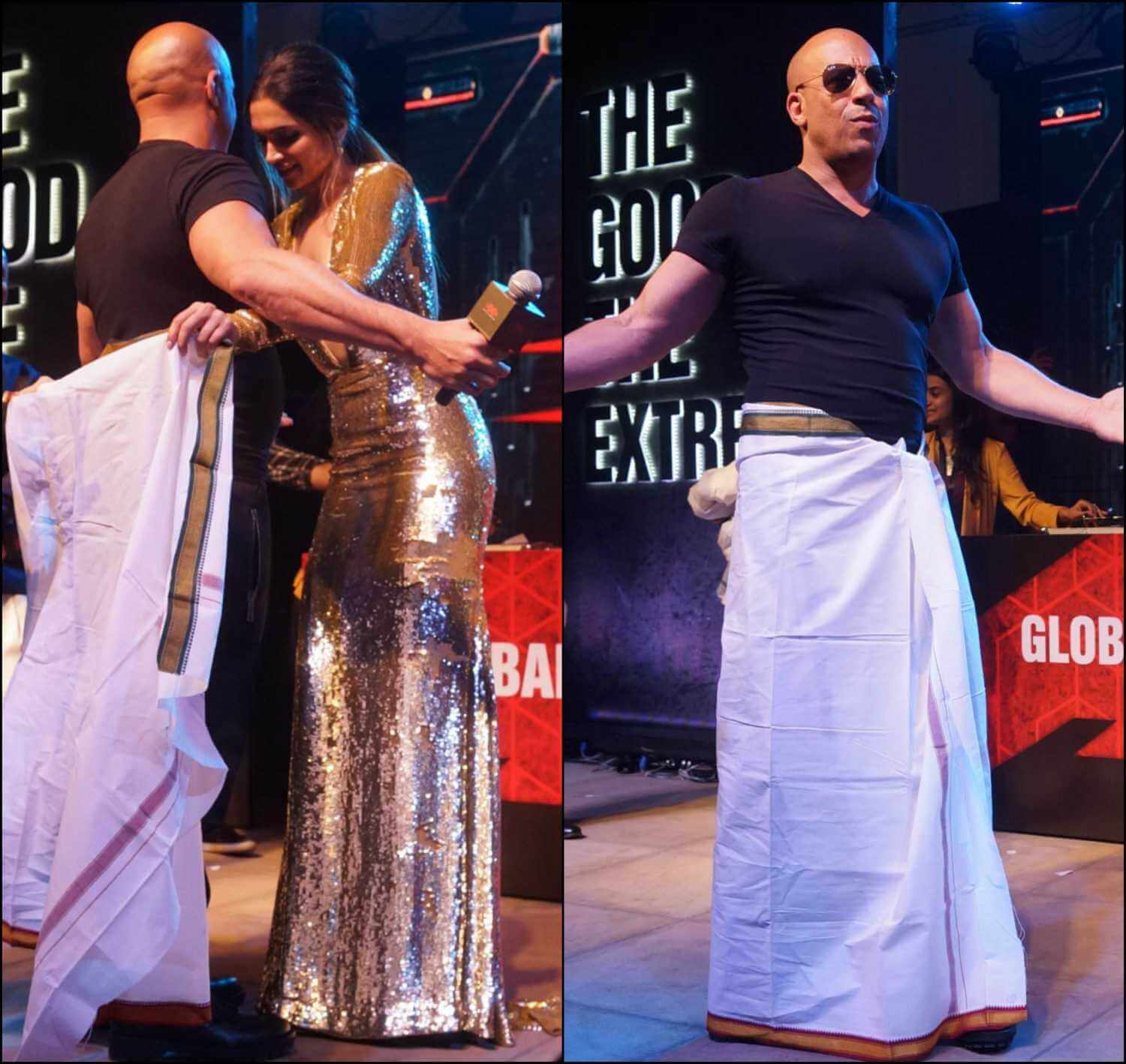 But that is not all, the connection goes even way back, the glam diva once shared her cutest and fondest memories with her dad as a child saying, 'Every time I think of my dad, I think of him in a 'lungi'. Every morning he would drop us to school in a 'lungi' (laughs)! That is one of our fondest memories of dad.'
If we remotely remember earlier this year, Global fashion giant Zara had drawn the ire of Indian netizens for taking something as classically Indian ethnic as a 'lungi' and layering a claim to it by turning this gents garment into a women's wear. 'Flowing skirt with draped detail in front' is what they called it. Well, while this triggered a lot of people, what makes us wonder whether the time for the 'lungi fashion' for girls has finally arrived in the fashion market? Well not any more, our queen Padmaavat cleared the air for us and gave us the nod for this new-found trend with her 'lungi' look.
The talented actress will soon don a producer's hat for Meghna Gulzar's next project on acid attack survivors while also playing the lead role in it. The story will be based on the life of acid attack survivor Laxmi Agarwal.