Introducing "Asmi," a captivating collection that embodies the essence of strength, self respect, and pride. Each garment is a testament to the power within, a celebration of nature's beauty and the unyielding spirit that resides in us all. Poetic and elegant, these pieces immerse you in the romance of pale and warm monochromatic colors or enchanting warm ombré tones.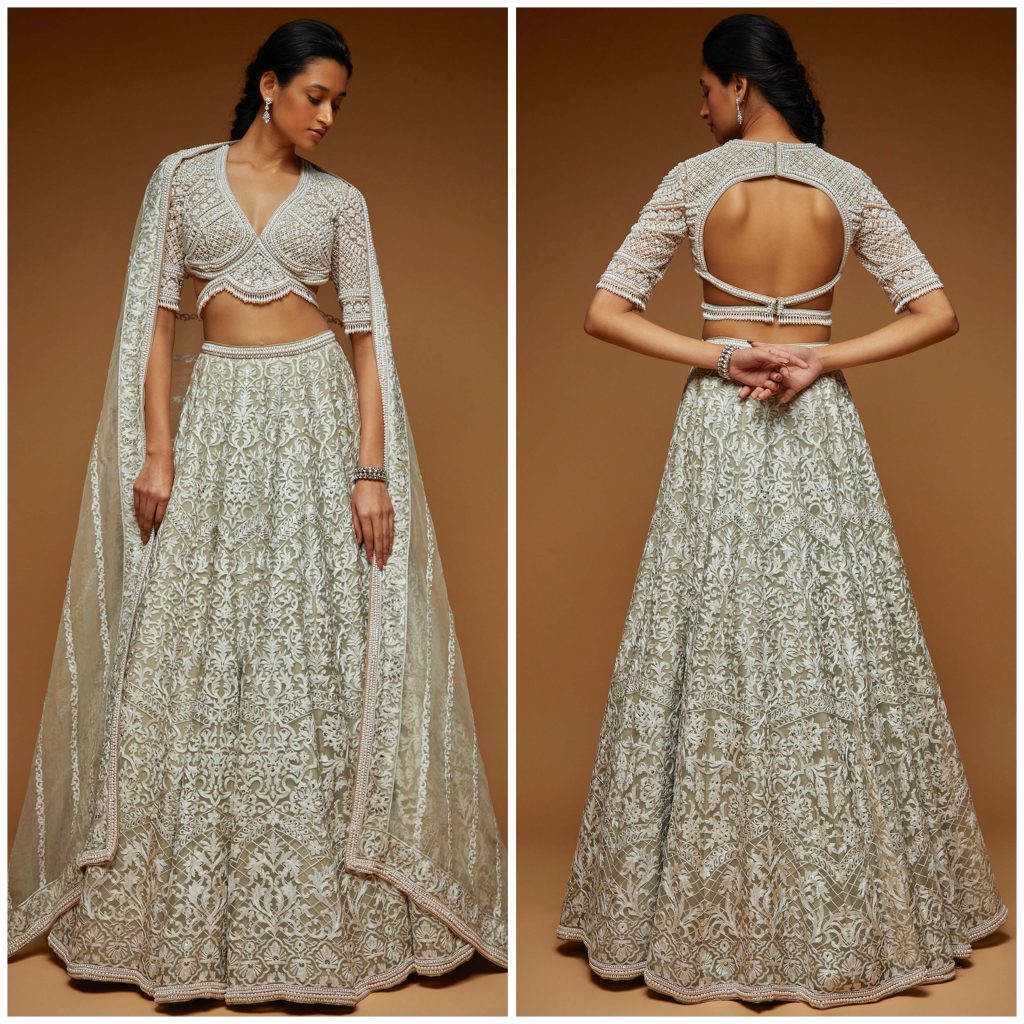 The skirts in the "Asmi" collection flow gracefully, reminiscent of nature's gentle embrace. Like a river carving its path through the land, these skirts embody the resilience and strength within. Adorned with exquisite embroidery, Resham threads weave intricate patterns, while pearls and crystals shimmer like stardust scattered upon a moonlit sky.
Tops with sensuous cuts and drapes, capture the essence of "Asmi." They exude an air of confidence and self-assuredness, celebrating the individuality that blooms in every soul. Embroidery, a delicate dance of Resham, pearls, and crystals, adorns these tops, transforming them into wearable art. Each stitch is a testament to the beauty and strength that lies within.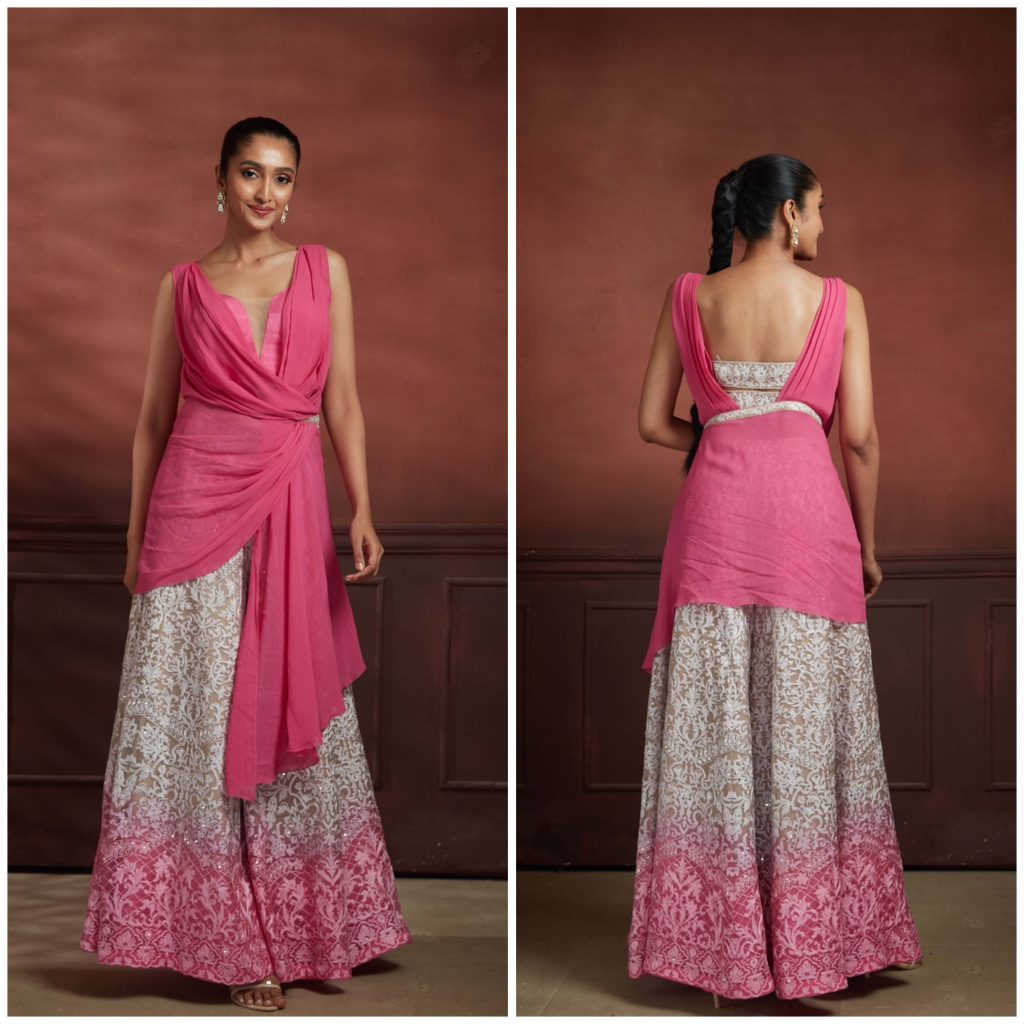 The sharara sets in this collection are a celebration of nature's magnificence and the audacity to stand tall. Cascading layers of fabric cascade like waterfalls, evoking a sense of freedom and pride. The embroidery, a tapestry of Resham, pearls, and crystals, captures the enchantment of blooming flowers and majestic landscapes.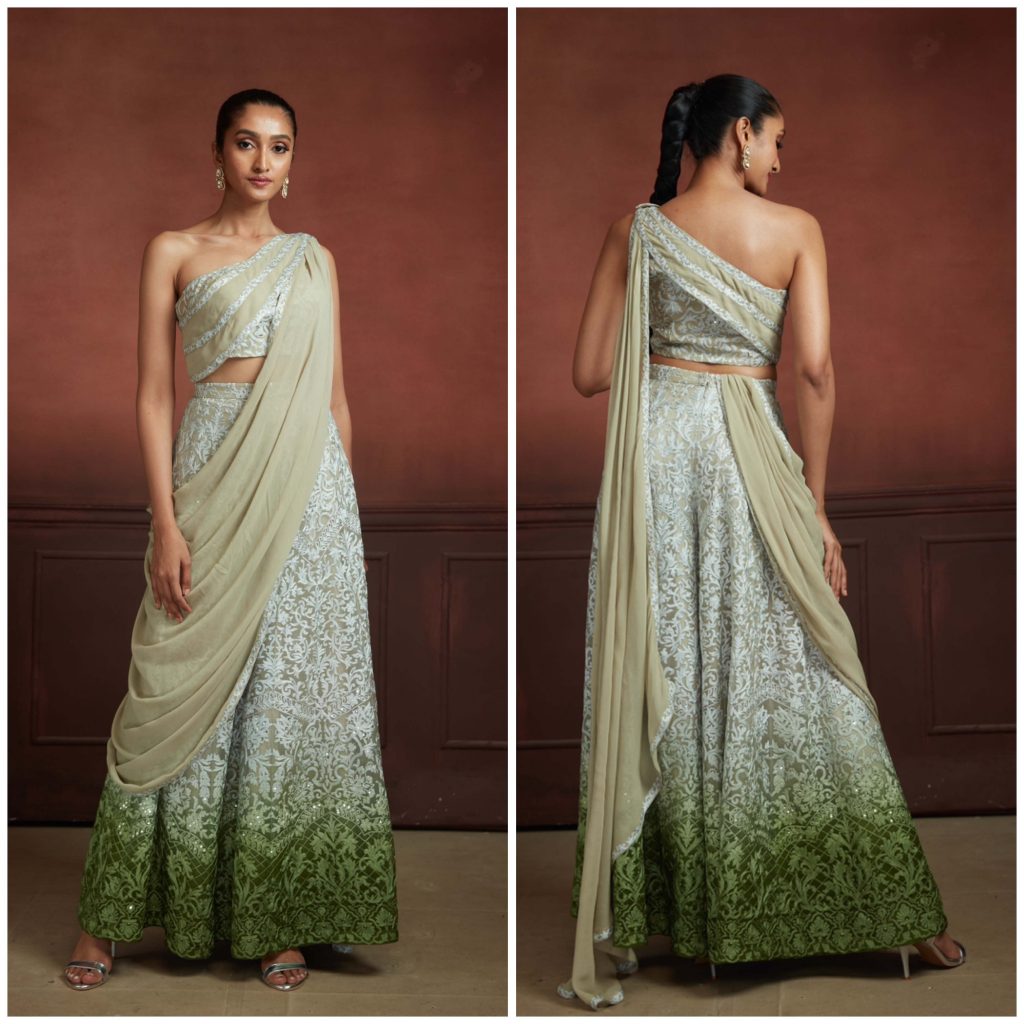 The pre-stitched sarees in the "Asmi" collection are a manifestation of the beauty of drape and structure to fit the form, they drape with elegance, emanating a sense of empowerment. Embroidered with Resham, pearls, and crystals, these sarees become a testament to one's inner strength and grace.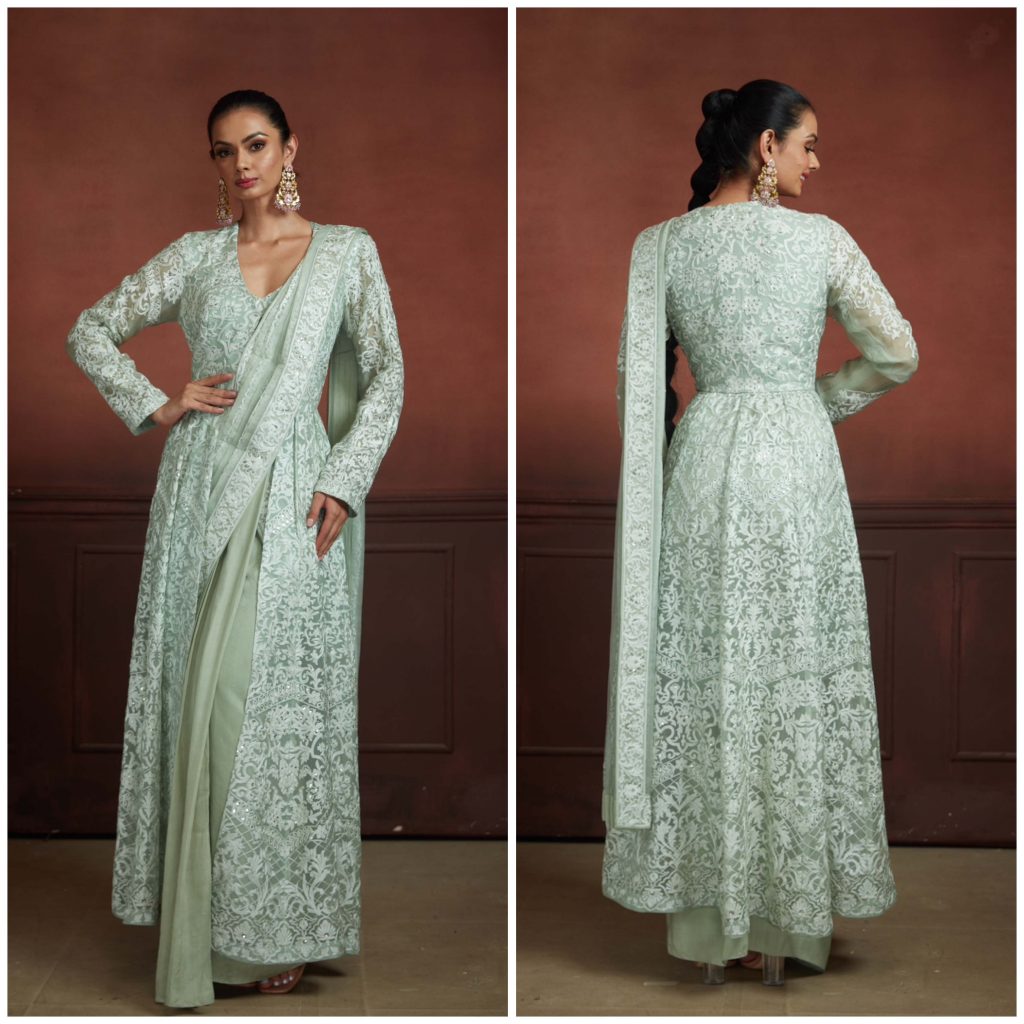 "Asmi" is a youthful and romantic collection that beckons to be worn on special occasions. It is the perfect attire for resort weddings, where the garments blend harmoniously with natural surroundings, invoking a sense of serenity and tranquillity. They are also ideal for gatherings of bridesmaids, friends, and family, where the collection's beauty reflects the bonds of love and togetherness.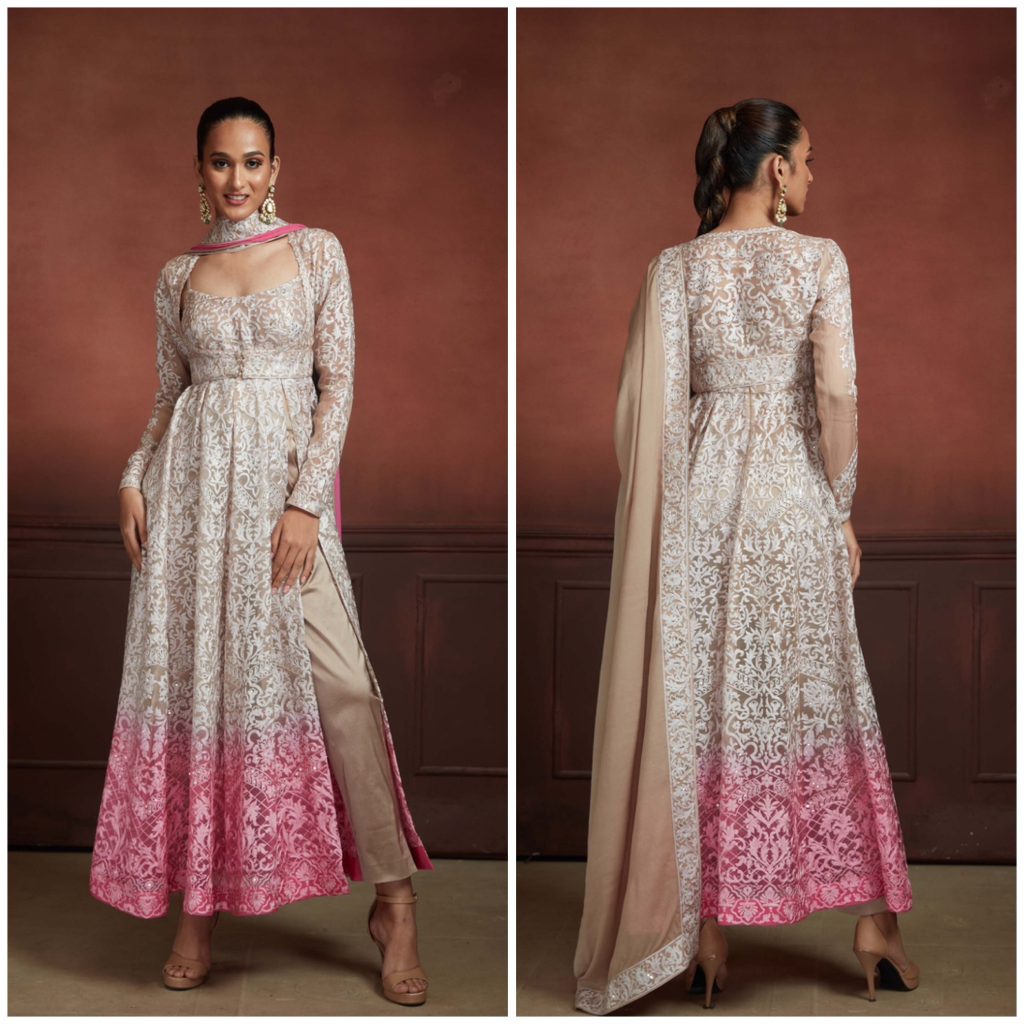 Embrace the essence of "Asmi" as you adorn yourself in these garments. Let their pale and warm monochromatic colors or enchanting warm ombre tones wrap you in their embrace, celebrating your inner strength and resilience. With each Resham stitch, each pearl, and crystal, let the world witness the unwavering pride and self-respect that resides within you.
About Neeta Lulla:
Neeta Lulla is a renowned fashion designer with a career spanning over three decades. Her exceptional creativity and craftsmanship have made her an icon in the fashion industry. Neeta Lulla's designs have adorned numerous celebrities both in India & internationally. Her contributions to the world of fashion have been recognized with several prestigious awards. Alongside her successful career, Neeta Lulla actively supports sustainable fashion practices, promoting ethical sourcing and conscious consumption.
Website – https://www.neetalulla.com/
Instagram – https://www.instagram.com/houseofneetalulla/?hl=en
Neeta's instagram – https://www.instagram.com/neeta_lulla/?hl=en