Senior business leaders are set to participate in the charity golf tournament along with Shubhankar Sharma and other ace golfers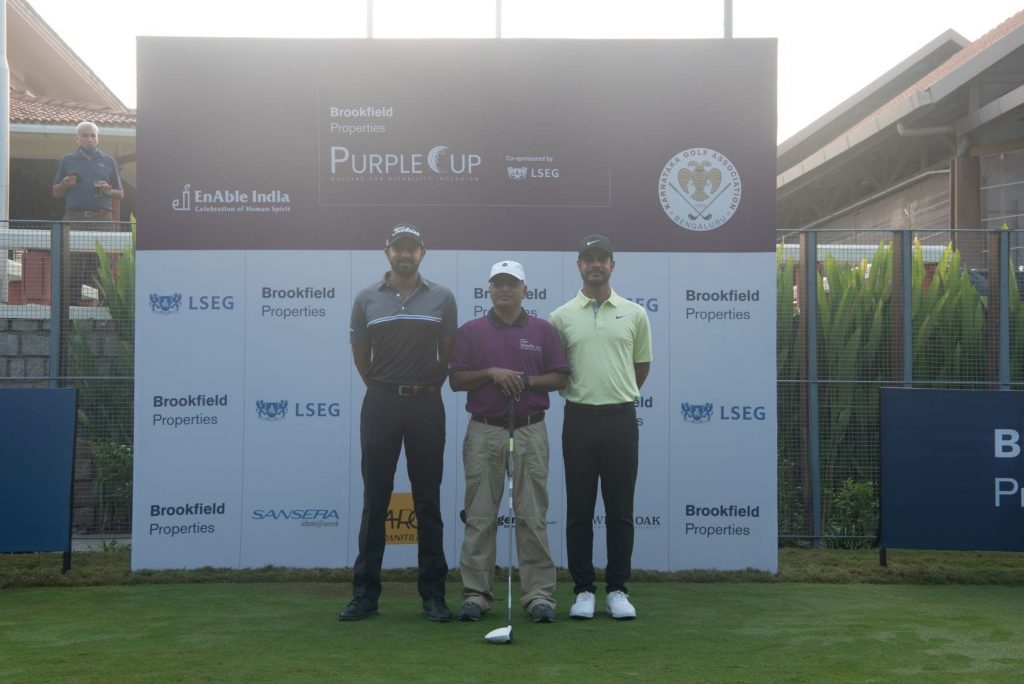 Brookfield Properties has partnered with Enable India to host #ThePurpleCup, a charity golf tournament exclusively designed to raise awareness about disability inclusion and to support India's Blind Golf Movement. Organized by Enable India, an NGO that works towards disability inclusion, the philanthropic event took place at The Karnataka Golf Association (KGA), Bengaluru, Thursday, October 21, 2021.
The tournament commenced at 6 am and was played in the modified Stableford format with a shotgun start. Ace golfer Shubhankar Sharma was seen teeing off against senior business leaders from various organizations at the event. A Golf clinic is also being conducted for visually impaired individuals to practice their game under professional supervision. The clinic aims to train and select visually impaired golf enthusiasts who could potentially represent the Indian Blind Golf team.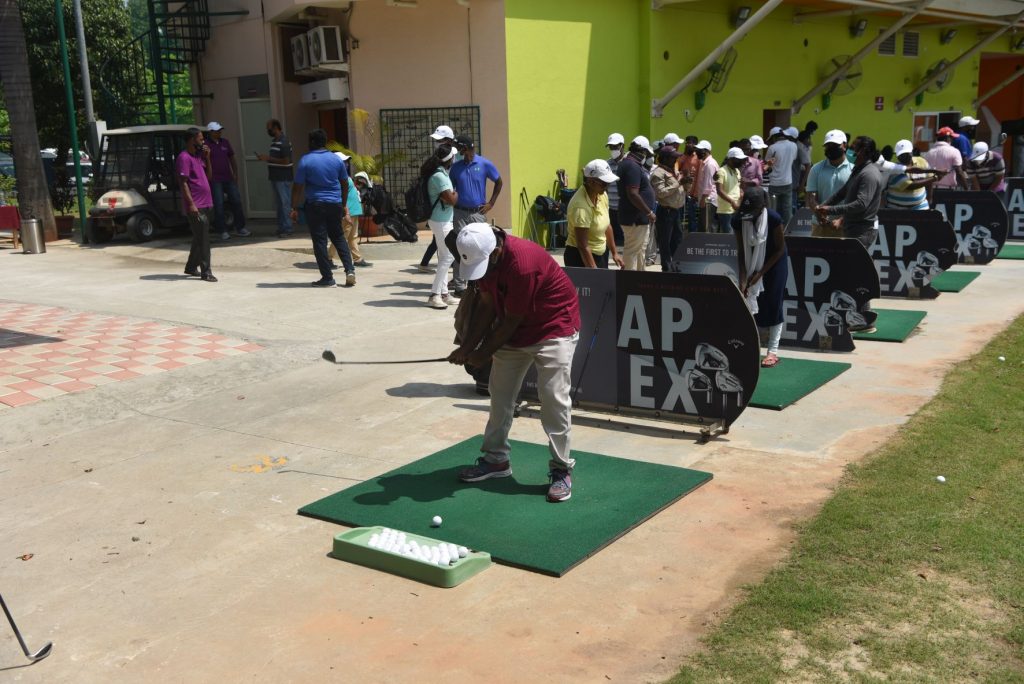 'The Purple Haze', a post-event sundowner and prize distribution ceremony is planned in the evening, followed by a cocktail dinner and networking among the participants.
Speaking at the event, Shantanu Chakraborty, Senior Executive Vice President, Brookfield Properties said "At Brookfield Properties, accessibility, diversity and inclusion are key values that drive everything we do. We have pledged ourselves as members of 'Valuable 500' and our campuses are universally accessible. Our partnership with 'The Purple Cup' and the Indian Blind Golf movement is in line with our commitment to inclusion for persons with disabilities".
Dipesh Sutaria, CEO and Co-founder, Enable India said "I have a dream to see at least one golfer with vision impairment represent India in an international golf tournament. Why Purple Cup? In recent years, the color purple has been increasingly associated with disability around the world. It seemed right to launch "The Purple Cup" – a tournament played by golfers supporting disability inclusion at Karnataka Golf Association. This also gives an opportunity to host a Golf Clinic for aspiring players and enthusiasts with vision impairment to get ready to tee off India Blind Golf. "
About Brookfield Properties
Brookfield Properties is a leading global developer and operator of high-quality real estate assets. We are active in nearly all real estate sectors, including office, retail, multifamily, hospitality and logistics, operating more than 800 properties and over 375 million square feet of real estate in gateway markets on behalf of Brookfield Asset Management, one of the largest asset managers in the world. With a focus on sustainability, a commitment to excellence, and the drive for relentless innovation in the planning, development and management of buildings and their surroundings, Brookfield Properties is reimagining real estate from the ground up.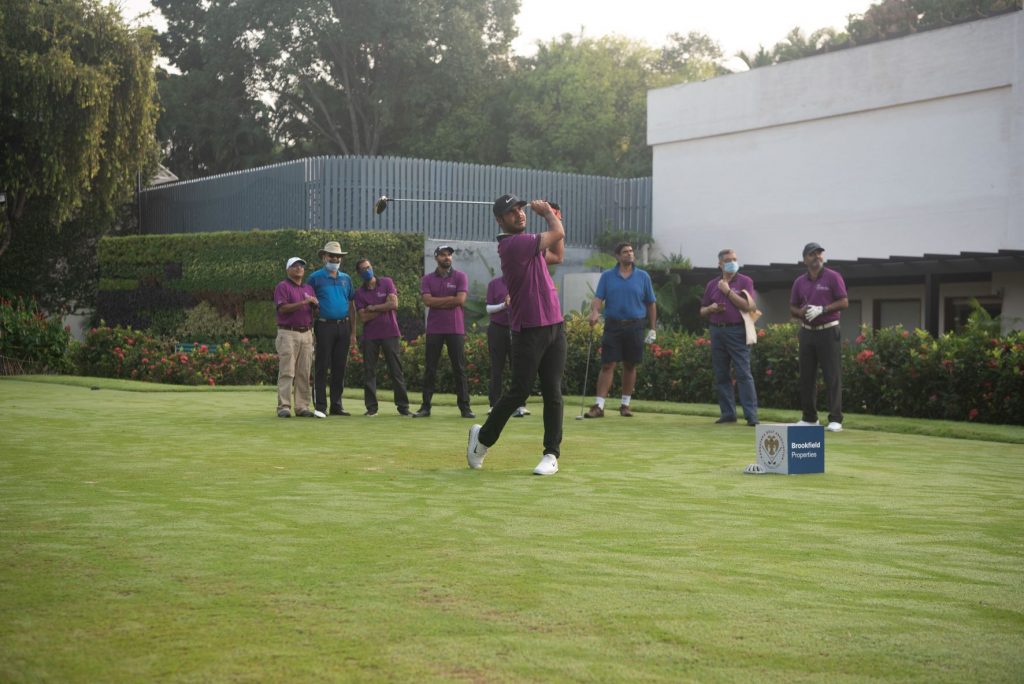 In India, Brookfield Properties manages 47 million sq. ft. of high-quality assets in some of the key gateway markets. 34 million sq. ft. of this is already operational. It Includes Candor TechSpace in Gurugram, Noida and Kolkata, Powai Business District, Waterstones, and Equinox in Mumbai and recently acquired office campuses in Southern India and CoWrks, the Co-working and Flexi office business across India.
For more information about our approach to operating and developing best-in-class real estate, please visit www.brookfieldproperties.com
About Enable India
Enable India is a non-profit organization working for economic independence and dignity of persons with disability since 1999. Enable India is considered a pioneer in employability and employment of persons with disability. Our vision is a world with persons with disability as active citizens and nation builders. Our mission is to build a sustainable Livelihood Ecosystem for millions of PwDs to attain a dignified life while having a positive impact on the economy and society. We believe that the nation and the world will benefit from seeing persons with disability as change agents and serve as a constant reminder for the need for inclusion of everybody, where people reach their full potential by finding solutions and learn to value each other through constant inclusion. This will enforce the perception that Persons with disability are independent and contributing members of society.
We have impacted 220,000+ individuals including persons with disabilities and their families in 28 states in India. In the past 20 years Enable India has collaborated with 725 companies and 229 partner organizations across 1050 locations in 27 countries. We have opened up 291 job roles across 22 sectors. We have built 12+ models and frameworks to train employable persons with disability, and includable leaders capable of leading the change. Enable India's models and content are used across many organizations not only in India but also in Africa, Asia, Europe and America. We have been recognized for our works. We received the National award from President PratibhaPatil, Global Amazing Indian award from President Pranab Mukherjee sponsored by Times Now and the prestigious Ashoka fellowship for social entrepreneurs. Our international recognition includes Zero Project International award for innovative practice (UN Vienna), Asia Pacific Manthan Award, among others.