The arrival of the autumn season brings with it festive spirits. And we're all getting ready to celebrate Diwali, one of the most important festivals. Decorating homes with bright lights and diyas is a joyful tradition that evokes feelings of love, caring, and wealth. In addition, family and friends gather to spend the day together and show a token of love by exchanging gifts. With most of the year spent in isolation and social distancing due to COVID-19, the gifts you will give and receive appear to be the immediate source of brightness and hope during this festive season.
We've made your life smoother by selectively choosing some of the most exceptional Diwali gifts.
Dinner Set: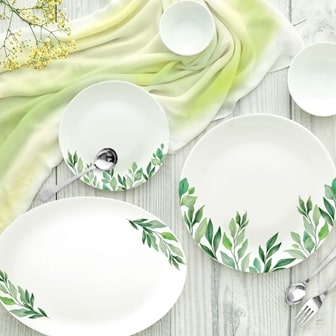 As Diwali becomes increasingly intimate and close-knit this year, the spirit of togetherness must be brought inside. Indian festivals are known for their bright lighting, flowery decor, and delectable cuisine. A delicious meal would be incomplete without stunning dinnerware. The exquisite Cello Opalware royale collection is one of the most unique and stylish dinner sets. It is light weight and comes with thermal Resistance 0 degree > 90 degree. Serving your guest in our Amber Gold dinner set ensures that your guest feels special and royal. The collection is sturdy, beautiful, elegant and fashionable.
Wooden Box: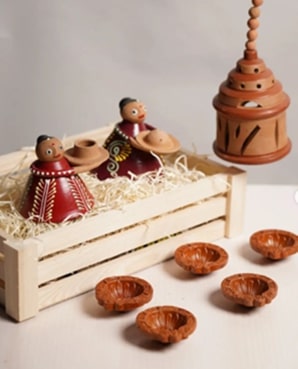 Diwali allows you to express your affection through gifts. A perfect gift is one that is both helpful and memorable to the recipient, such as a box of Diwali essentials! The wooden box by Local Kala is a box curated for you to make your gifting needs easier or even to love yourself more this holiday season! It consists of wooden basket, cute doll incense sticks stand, cute doll candle stand, hanging lantern with a diya and 5 terracotta diya.
Plants: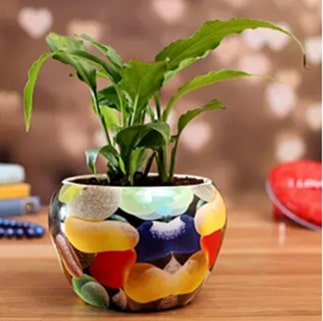 We give gifts to demonstrate that we care about the other person, and there is no better way to express that we care than by giving a plant this Diwali. Plants are the ideal way to show your loved ones that you care. They are a great Diwali gift and a token of remembrance that will live on in the receiver's memory for a long time. The Peace Lily Plant In Pebbles Printed Pot by Ferns N Petals will not only add to the house's decor, but will also renew it.
Scented Candles: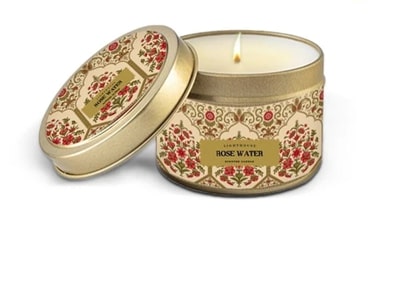 Home décor is an important component of the Diwali celebrations, and it necessitates the use of light that represents the festive spirit. Scented candles are one of the most popular basics. Aroma candles can now be used to create a happy and relaxing environment. One of the biggest benefits of scented candles remains to be that they help to relieve stress. The scented tin candle rosewater aroma by the lighthouse candle will promote a fresh and clean atmosphere.
Snack Attack Hamper: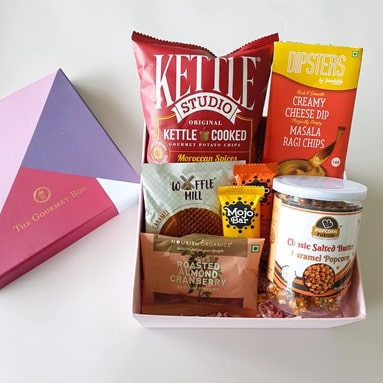 Besides Indian sweets another thing that can be a very good Diwali gift item is a box of snacks. They are truly delightful and give your gatherings a unique vibe. Snack Attack hamper by the Gourmet is a perfect gift for your snack junky loved one. This premium gift hamper contains the perfect combination of sweet and savory mixed snacks, popcorn, etc to gift them. This snack gift hamper is suitable for every occasion.