Ministry of Environment, Forest & Climate Change, Government of India and GIZ, UNEP and Federation of Indian Chambers of Commerce and Industry (FICCI) Launched "Awareness Campaign on Single Use Plastics" across Southern India
A two-month long Awareness campaign on Single-Use Plastics jointly organized by the GIZ, UNEP, FICCI and MOEFCC was launched on 8th of June 2021 by the Ministry of Environment, Forest and Climate Change, Government of India. The awareness campaign consists of four on-line regional events, along with a social media campaign on mitigation of plastic pollution. The second regional event for Southern India covering stakeholders from Industry, Government, Citizens group and Academic institutions was launched today, on 27th of July 2021.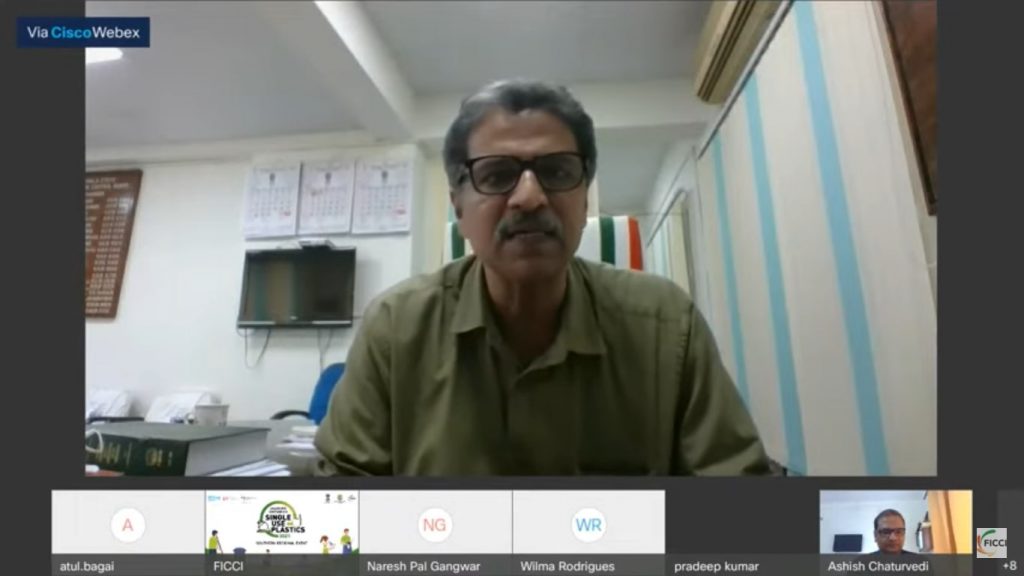 Dr. Ashish Chaturvedi, Director, Climate Change and Circular Economy, GIZ; Mr. Atul Bagai, Country Head UNEP; Mr. Naresh Pal Gangwar IAS, Joint Secretary, MOEFCC; Mr. Pradeep Kumar A B, Chairman Kerala State Pollution Control Board; Ms. Supriya Sahu, IAS, Principal Secretary to Government, Department of Environment, Climate Change and Forest, Govt. of Tamil Nadu; Ms. Veena Balakrishnan, Founder Everwards India; Ms. Wilma Rodrigues, Founder & CEO, Saahas Zero Waste; Ms. Nalini Shekar, Executive Director & Co-Founder Hasiru Dala, Bengaluru; Mr. Sanjeev Goel, Head of ITC-WoW Initiative; Ms. Shubhi Dhupar, UNEP; Dr. Nirmala Padmanabhan Dean of Extension and Incubation, St. Teresa's College (Autonomous), Kerala and Coordinator of Society of Teresians for Environmental Protection (STEP); Mr. BK Nayak, Joint Director FICCI and other officials from the MOEFCC, Govt. of India were present on the occasion.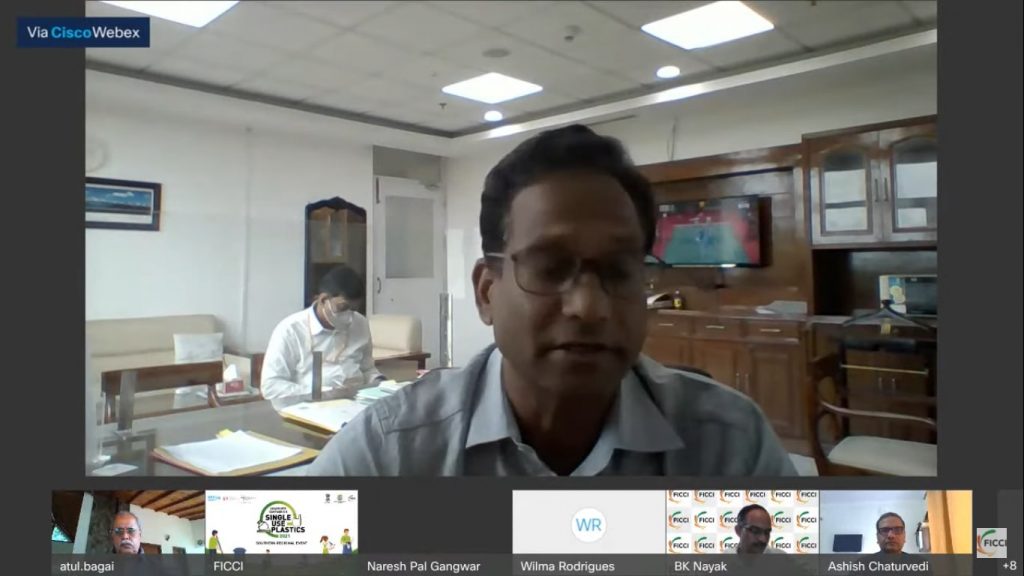 Welcoming all the delegates in the launch programme, Mr. Naresh Pal Gangwar, Joint secretary, MOEFCC said that we have to focus on a strategy for generating massive awareness on Plastic pollution, since last few decades the consumption of plastics has grown tremendously and the littering of plastics in the rivers and oceans has attracted attention globally. He had highlighted that the strategy of plastic waste management in the country must be based on circular economy and principle of 6R (reduce, reuse, recycle, recover, redesign  and remanufacture). As planned under the national action plan on plastics, a request has been made to all the states and union territories to develop a comprehensive action plan for managing plastic waste. A Special task force has been requested to be constituted under the leadership of state chief secretaries to tackle the issue of plastic pollution with utmost importance.
"This whole issue is critical, and the campaign will be successful if it is a coordinated effort by the government, business, civil society and citizens so it is imperative that they come together to address this issue and join this awareness campaign launched by the ministry which is a great step in this direction," said Shri Atul Bagai, Head, UNEP India while setting the context of the event.
Mr. Pradeep Kumar, Chairman Kerala Pollution Control Board delivered the keynote address. The unique waste management model and role of empowered governmental institutions in the state of Kerala was highlighted in his speech. Following the ban on multiple single-use plastic items in the state, several alternatives were also proposed in the state of Kerala. It was added that public awareness campaigns that engage and educate local communities on plastic waste can spur community action and affect consumer choices.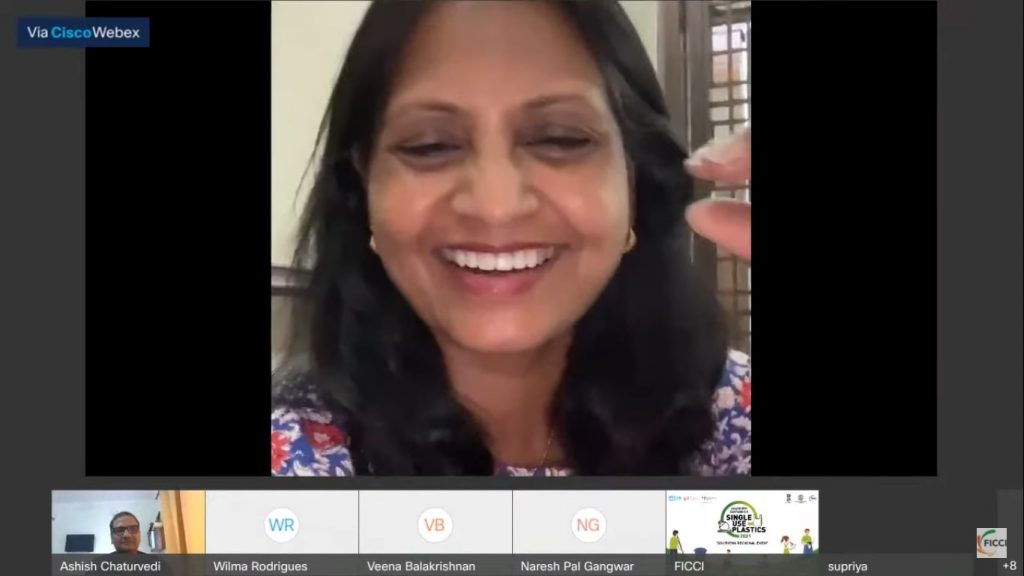 Ms. Supriya Sahu, IAS, Principal Secretary to Government, Department of Environment, Climate Change and Forest, Govt. of Tamil Nadu who had led the campaign on Environment and imposed plastic ban in the Nilgiris, Tamil Nadu before 20 years delivered the special address for the event. She shared her experiences on making the Nilgiris campaign a people's campaign and highlighted the crucial need to unclog the river sources and springs in the hill station. She stressed upon the need of public and private sector action to bring about resolutions, notifications and punitive action.
The panel discussion highlighted the key aspects on tackling littering. The members of the panel discussed about the need of awareness amongst public and emphasized that segregation of waste is crucial for effective waste management. The speakers discussed on the central themes of alternatives to plastics, need of an inclusive approach to plastic's value chain and responsibility of the producers to manage plastics introduced in the market. The need of the hour is to transform the awareness campaign into a people's campaign at the grass root level and bring systemic change in the society.
The event saw vibrant participation of stakeholders from Industry, Government, citizen's group, academic institutions, State Governments, CPCB, SPCBs, Urban Local Bodies, and Municipal Commissioners etc. Focal members and experts from United Nations Environment Programme; GIZ, technical experts, professionals, development partners, academia, civil society organizations, also attended the launch event today across the cities of southern India.
With the launch today in Southern India, it is intended to help stakeholders for making collective steps towards coordinated actions and policies that drive a shift towards reduce and reuse models, in line with circularity principles, as well as empower the waste infrastructure system. Single-use plastic products (SUPP) pollution is a serious issue that needs urgent and sustained attention at all levels of society.
The detailed agenda and concept note is attached for reference.