…and label Prints by Radhika's artistic journey into the world of fashion is nothing short of a masterpiece. Spearheaded by fashion designer Radhika Rawat, the label focuses on combining art and fashion in its truest form. Expressing her love for art, Radhika Rawat, founder of Prints by Radhika, says,
"Art has always been my passion and design is something I always wanted to pursue. I have always been inclined towards fashion and pursuing both and bringing them together gave life to Prints by Radhika."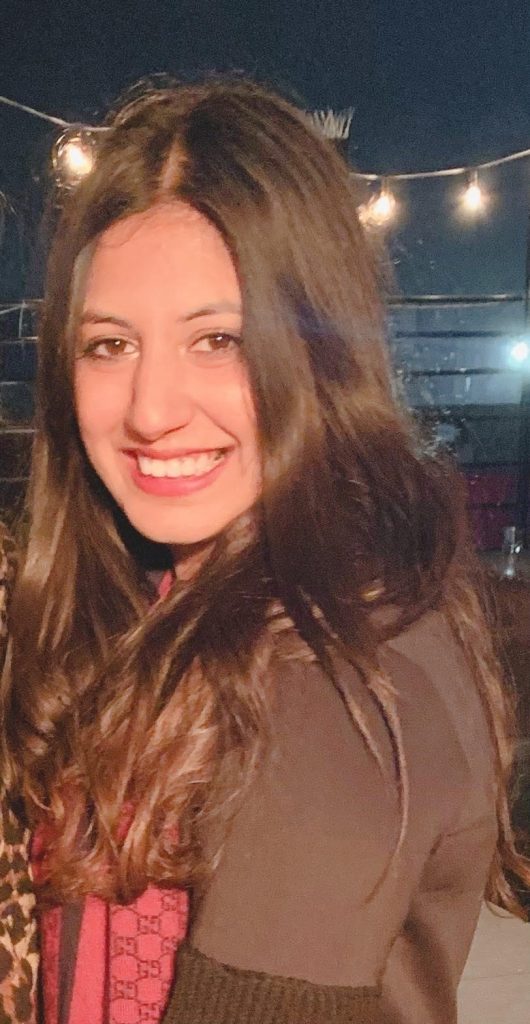 RADHIKA RAWAT
Founder
While her masterpieces take inspiration from various architectures across the globe, it's her love for nature and its elements that really stand out in her ensembles. From bright hues to amazing brush strokes, each creation celebrates art and fashion to the T.
So, if you feel your wardrobe needs an artistic makeover then Prints by Radhika is what you need. Here are some of her art inspired creations you can make a statement in…
Flower Power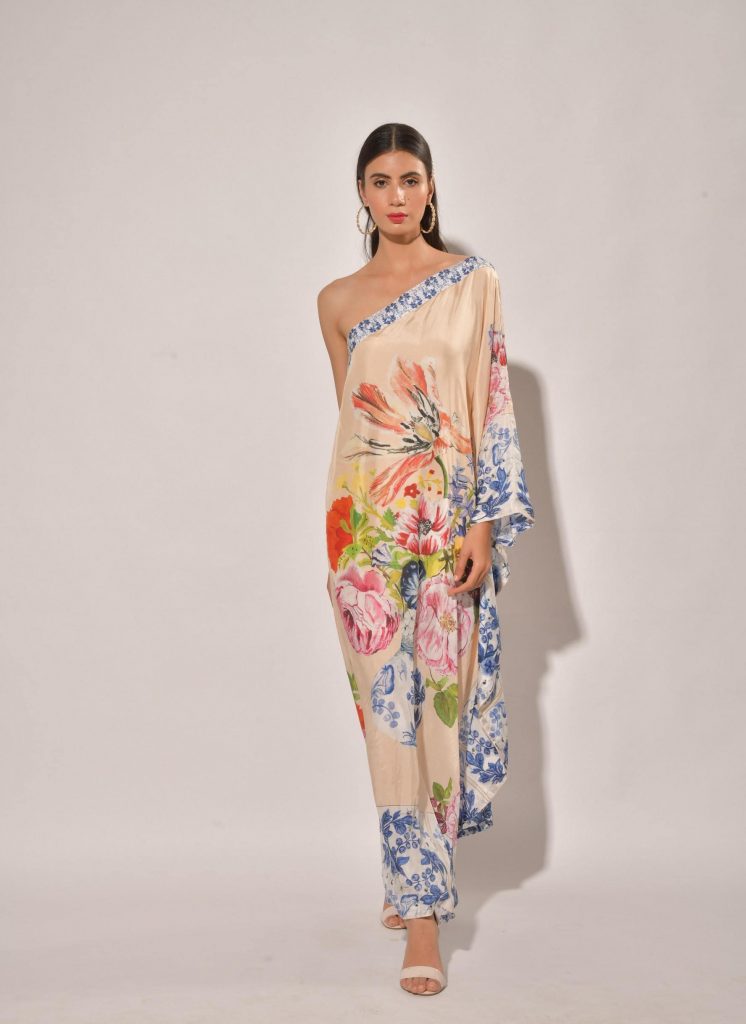 With bold brush strokes complementing a wide range of colours, the flower game on this silk one shoulder kaftan is on point. The floral illustration painting featuring a bunch of flowers in a porcelain vase, not only gives a vintage feel to the outfit but also makes it a perfect look for a day outing.
Acing Architecture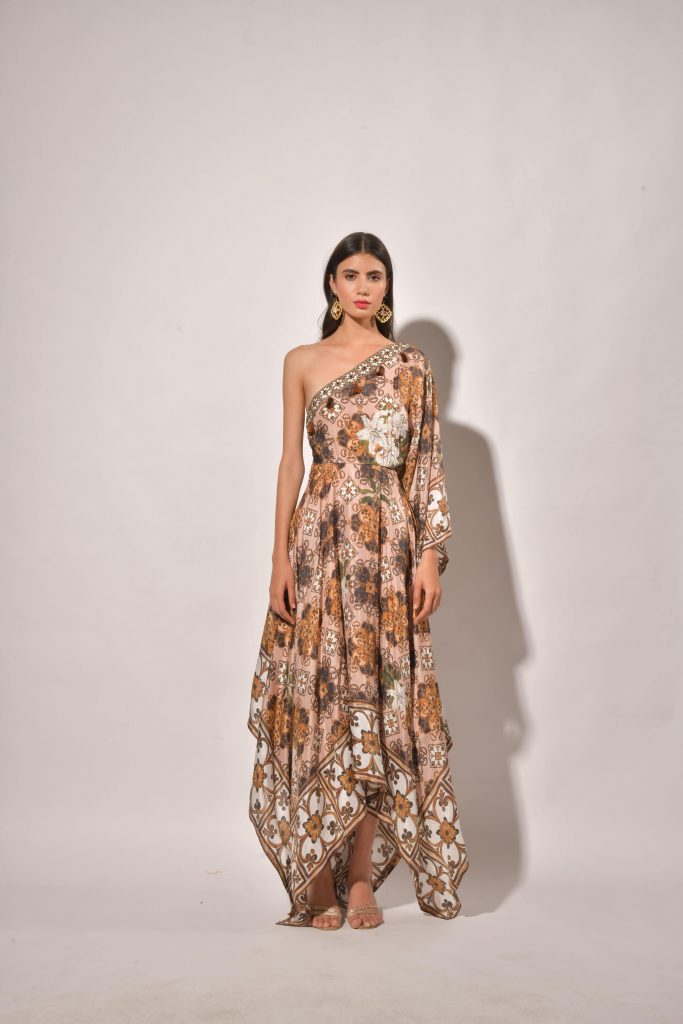 This one shoulder drape dress is an artistic combination of vintage Casablanca lilies and baroque motifs inspired from ancient European architecture. The silk fabric plays the perfect backdrop for the artwork and accentuates the hand painted motifs on the dress.
Bed of Roses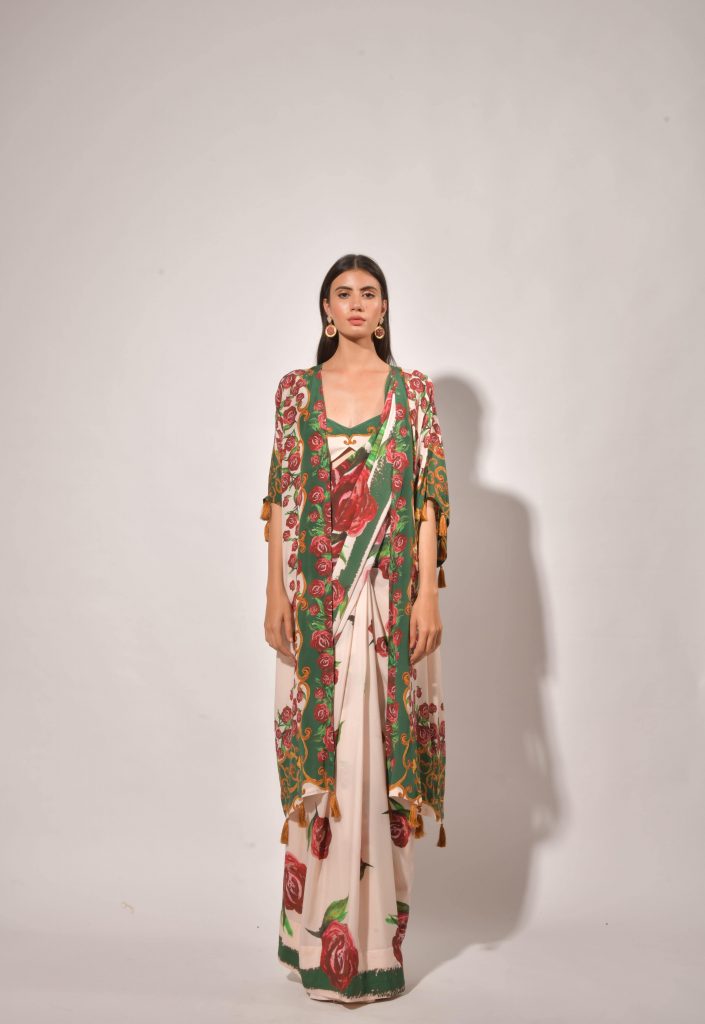 Roses beautifully painted across the silk crepe sari gives the illusion of a garden. Paired with a blouse and kimono with tassels, the baroque swirl design painted in ochre highlights the rose flower design on the sari.
Of Gold and Romans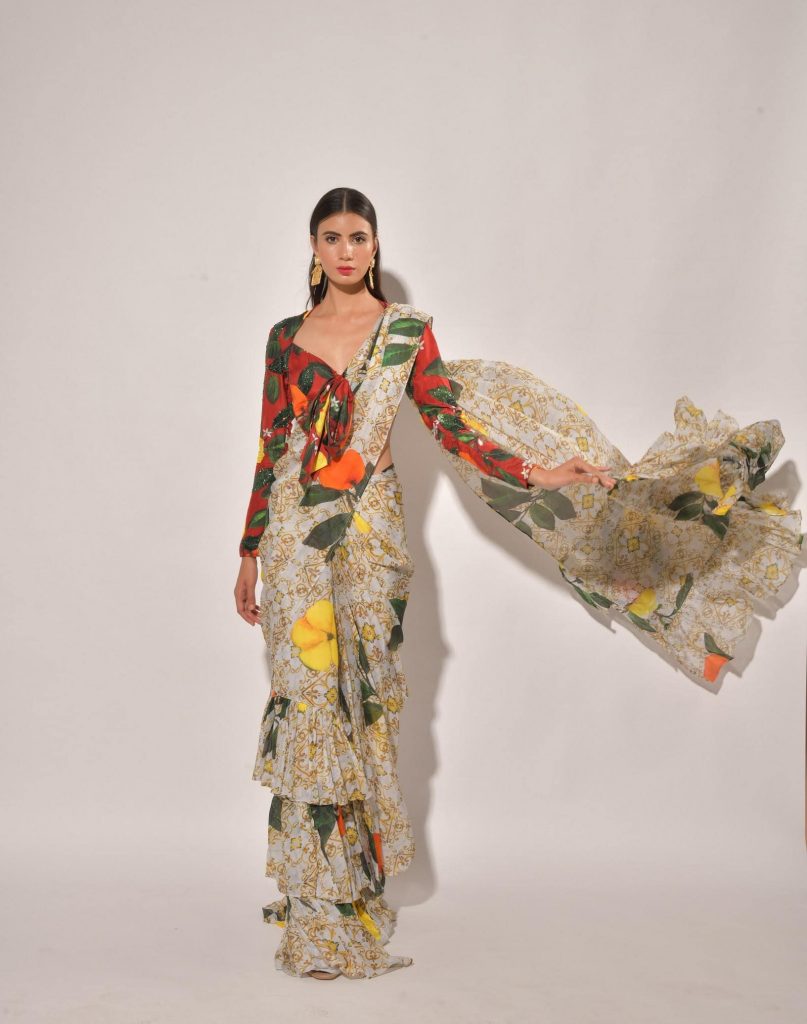 Inspired by the Roman architecture, the base of the sari is painted with a gold tile design. The layered Chinon chiffon sari also features floral artwork including yellow white flowers. You can pair the sari with this red silk knot blouse featuring nature motifs.
Pretty Prints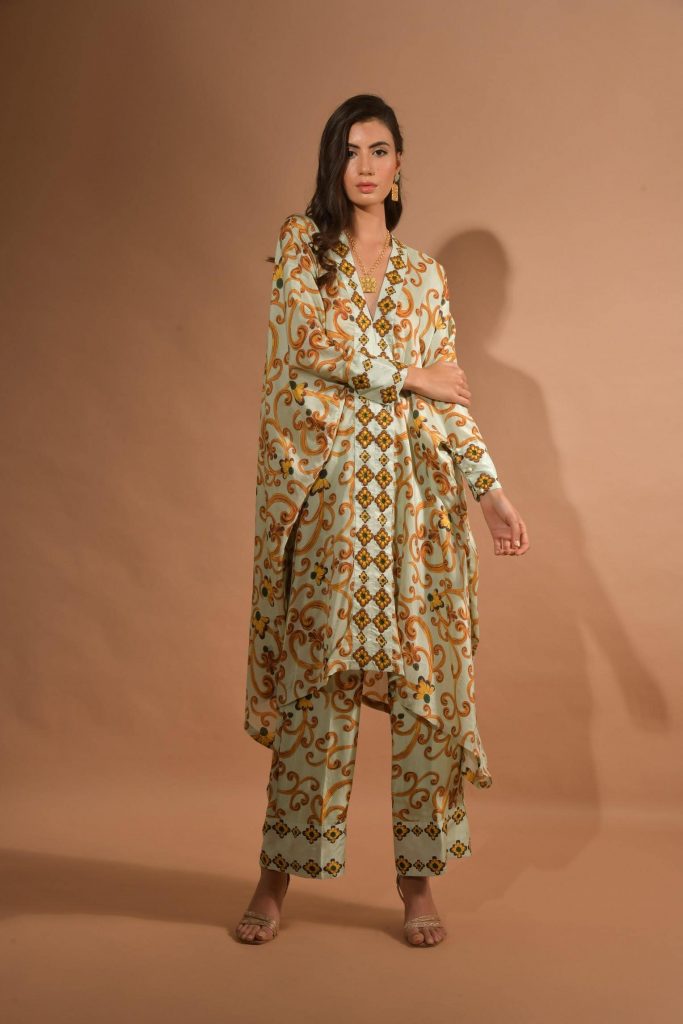 Intricate and artistically crafted on a pistachio green base, the silk kaftan teamed with a pant is an ideal look during the summers.
Nature at its best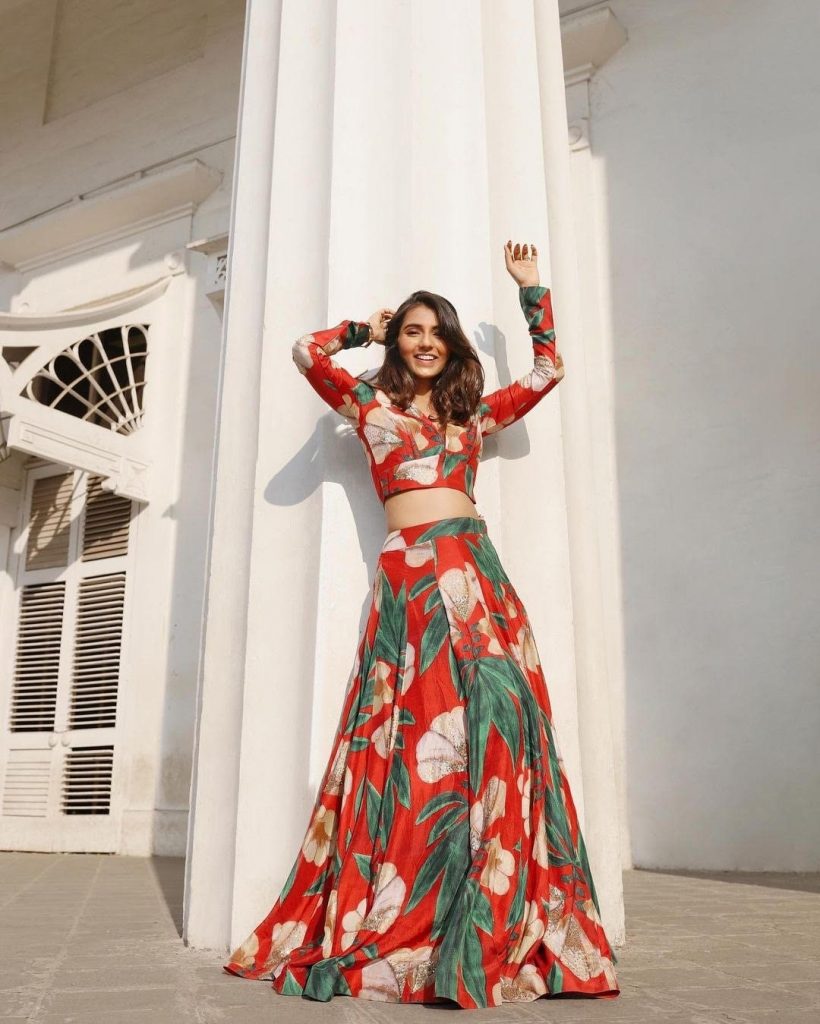 The colour red as a base accentuates the flower motifs in this silk lehenga set. Hand painted with larger-than-life motifs inspired by nature; this outfit also features sequin embroidery.