Alpenliebe Juzt Jelly, one of the power brands from Perfetti Van Melle India had announced its collaboration with top leading names of India's culinary circuit to curate exclusive recipes using Alpenliebe Juzt Jelly as an active ingredient. The campaign saw the line-up of renowned and famous chefs such as Amrita Raichand, Saransh Goila, Shipra Khanna, Ajay Chopra, Meghna and Kanak who came together to create innovative recipes using Alpenliebe Juzt Jelly. The jelly is made up of 25% Fruit Pulp and hence its soft juicy texture lends itself well to be used as a food ingredient in recipes. Well, Bold got a chance to interview these household names in India and to exert great influence on food enthusiasts across age groups.
Following are the excerpts of the interview with Chef Saransh Goila, Chef Amrita Raichand and Chef Ajay Chopra:
1. How does it feel to be a part of Perfetti Van Melle India?
Saransh Goila: It has always been a pleasure to associate with Perfetti Van Melle. I particularly like how the brand has tried to tap into the consumer mindset and introduce innovative products and brand campaigns. Besides having innovative products, their iconic brand communication has also been something that has stayed with us as consumers. When the brand reached out to me this time, and told me about their campaign, I knew this would be something I would be happy to work on.
Amrita Raichand: Feels great to be a part of Perfetti Van Melle India. They are such a renowned and loved confectionery brand in India and enjoy a rich heritage of innovative brands and powerful advertisements. I'm excited to be a part of this campaign as the product – Alpenliebe Juzt Jelly is versatile enough to allow various food opportunities which is exciting to me. Looking forward to making some unique recipes.
Ajay Chopra: I have worked with Alpenliebe Juzt Jelly and Perfetti Van Melle before and have enjoyed our previous association. I believe that there is a certain cohesion between the brand's ethos and my vision for cooking. Whenever we have an opportunity to collaborate, I know I am in for something exciting. So, I am really looking forward to this project.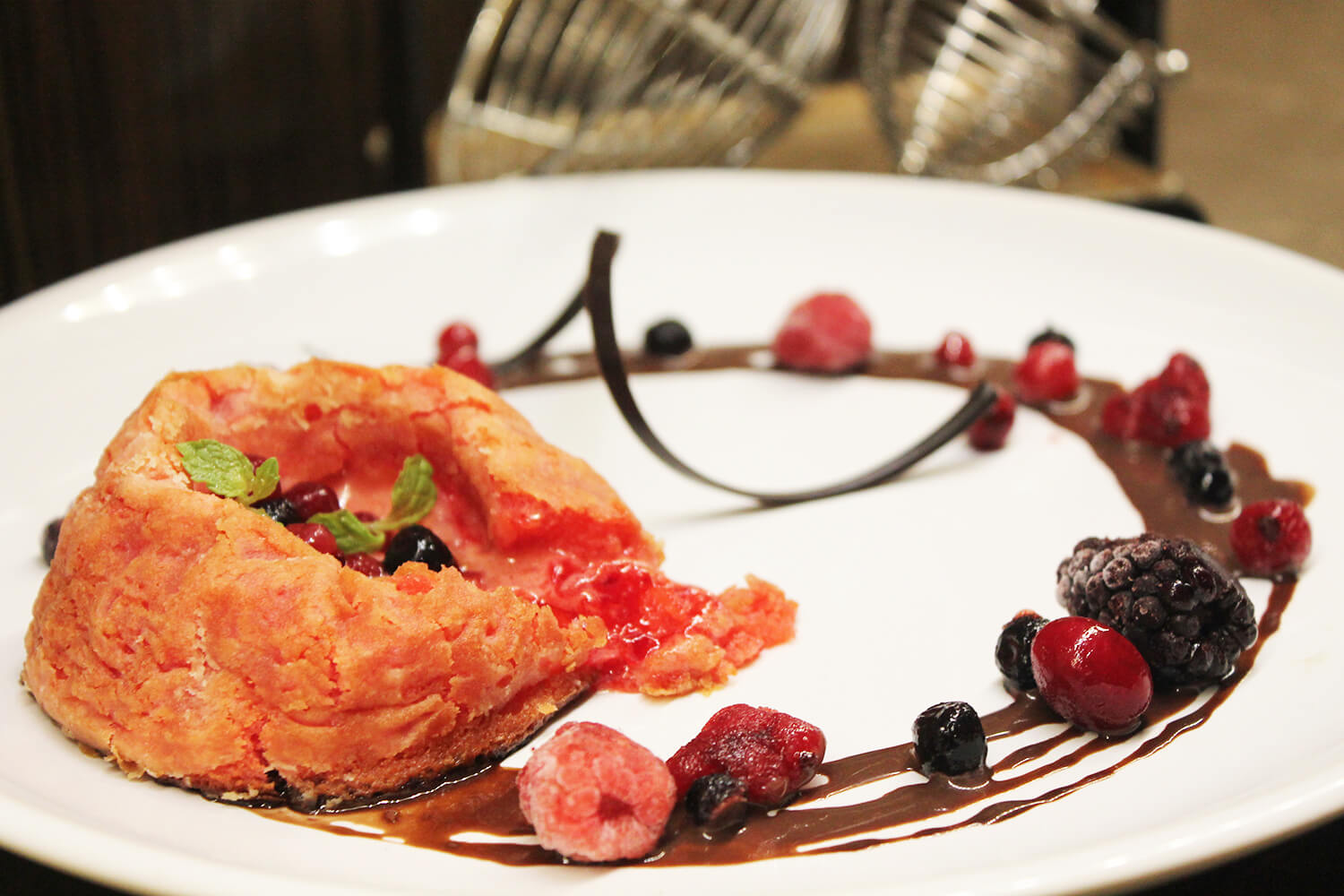 2. Alpenliebe Juzt Jelly is giving a message, "Family mein masti chali', how can you relate to this as a chef?
Saransh Goila: My family has been a pillar of support in my journey towards being a successful chef, and till date I love the idea of cooking for them. Some of the most fun preparation and cooking sessions are when me and my nephew bond together. He likes to give suggestions on what I should make and I take the opportunity as a tool to find out about his life and truly marvel at the human he is growing up to become, which I'm sure will be an experience that finds resonance amongst many. The message of "Family mein masti chali" by Alpenliebe Juzt Jelly is very relevant on considering that any family bonding activity is incomplete without food, especially in our country.
Amrita Raichand: Actually, there are two things I keep in mind when I begin conceptualizing any recipe – nutrition and time. I believe in creating quick healthy recipes for my family that satisfies their taste buds. So the entire aspect of families coming together and Family mein masti chali comes very naturally with all my recipes.
Ajay Chopra: I relate to this on another level. Family has always been a priority for me. As a professional chef for 22 years and as a father of two, I have seen how families bond over meals and hence, "Family mein masti chali" is a beautiful message being spread by Alpenliebe Juzt Jelly in order to inject happiness into people's lives.
3. Was it a task to use Alpenliebe Juzt Jelly in the recipes you created?
Saransh Goila: As a chef, I love to create unique and innovative recipes, which always leaves my guests wanting for more. So, creating a unique recipe using Alpenliebe Juzt Jelly came naturally to me. Alpenliebe Juzt Jelly has a great texture and contains 25% fruit pulp which makes it an easy ingredient to be added to any recipe. I've had a great response for this creation so far and hope that more people try it out in their own kitchens.
Amrita Raichand: It wasn't really a task because my focus was on making a healthy, exciting recipe for a child and since it involved jelly, it was quite tasty. Alpenliebe Juzt Jelly, due to its soft juicy texture and high quantity of fruit pulp lends itself well to be used as an active ingredient in various recipes.
Ajay Chopra: To be honest, Alpenliebe Juzt Jelly is a very versatile product and can be used to create a variety of cuisines due to its soft texture as it has a high degree of real fruit content. During the course of the partnership, I will create different types of recipes using Alpenliebe Juzt Jelly. The pillars of these recipes will be taste and health. Recipes ranging from strawberry lava cake, Juzt Jelly dosas, cake pops and many more fun recipes are in store!!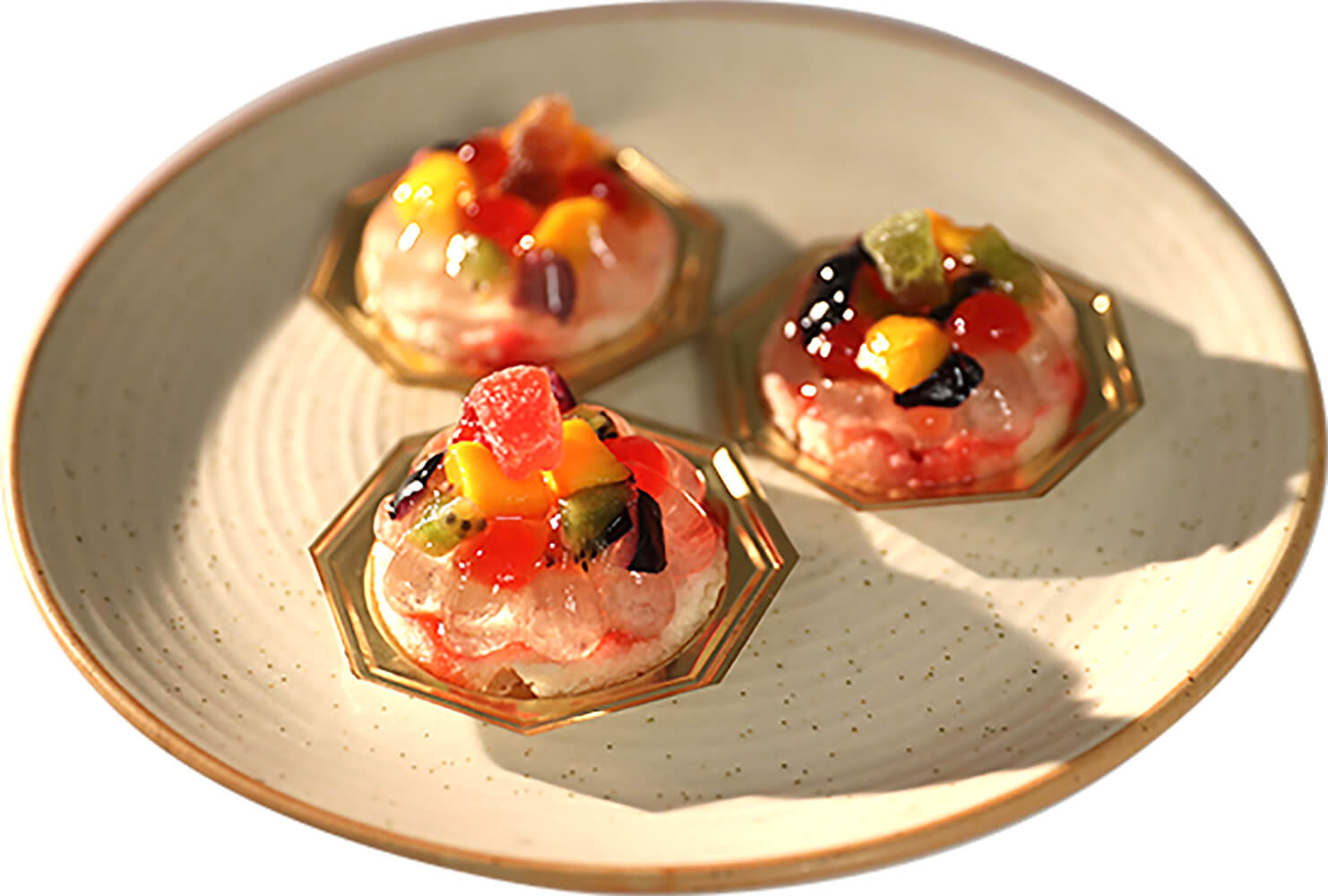 4. Is jelly, a sentiment in your life?
Saransh Goila: I used to love jelly as a kid as it used to fascinate me with its shape and texture. In fact, jelly was one of the things I used to buy at my school canteen usually as an after lunch sweet. Sometimes, I used to take small bites, and other times I liked to gulp the jelly down as a whole. Back then, there were limited options in terms of shape and flavor, but now, with so many variants of Alpenliebe Juzt Jelly, I become a kid whenever I see it at a store and buy at least three packets of all their different flavors.
Amrita Raichand: Yes, jelly is indeed a sentiment because growing up, we mostly eaten jellies sprinkled on custard because there were limited options available in desserts earlier. So, it has a feeling of homecoming. Yes, it definitely is a sentiment.
Ajay Chopra: I am a huge jelly fan, although I was not as lucky as the kids today to have Alpenliebe Juzt Jelly. We simply used to make the traditional jellies. I remember the sheer excitement I used to get when my mom used to get the instant jelly mix. I used to watch her dissolve it in boiling water and cooling it down. We used to refrigerate it and I would be fascinated by how water turned into this sweet wobbling piece of heaven which melts in your mouth.
5. How different is Alpenliebe Juzt Jelly from the other Jellies in the market?
Saransh Goila: One of the things that make Alpenliebe Juzt Jelly stand apart from other jellies is the different flavor variants to choose from and also the exciting shapes of the offerings. I have seen adults and kids equally enjoying the taste of the jelly, especially when you know that it has 25% fruit pulp in it too. It is always a fun experience to eat Juzt Jelly, and I do not feel satisfied until I eat at least four of them.
Amrita Raichand: Not sure if they are other jellies in the market. At least, I haven't tried any. In any case, I don't think any other jelly offering incorporates real fruit pulp into their composition – so that is a standout factor for me.
Ajay Chopra: Alpenliebe Juzt Jelly has 25% fruit content and offers variety in terms of different flavours, colours and textures which gives me the room to be creative and keep things fresh and exciting. I personally haven't met kids who don't like Juzt Jelly. As a father of two, I have seen how much affection kids have for the product and how irresistible they find the flavours, which immediately became my primary source of interest.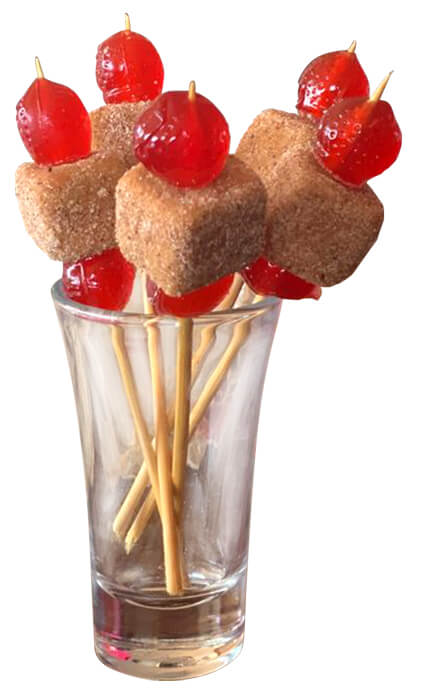 6. What is the next big thing you are working on?
Saransh Goila: My next project is about street food and how we can acknowledge the people who've been serving good street food for decades but haven't been given enough credit. It is called Sadak Chef and it'll be launching soon.
Amrita Raichand: Couple of big things, one is a very exciting show that we have been working on for a while and soon it is going to see the light of the day and apart from that, there is my cookbook which I have started working on. Hopefully, I will soon be ready with that too. Besides, I have a lot of other things which will be revealed sooner than later.
Ajay Chopra: The future holds a lot of excitement as we have upcoming projects in Rajkot, Pune, Abu Dhabi and the U.S.A. Along with this, we have a lot of exciting stuff happening on my YouTube show, The Big Daddy Chef, new series and episodes coming soon!