India's favourite street food, Pani Puri never fails to please our palates. The tangy flavour that gives a burst to our tastebuds are a real gem to the food world and even the people who do not belong to our country seems to enjoy it (Remember the movie 'Queen'!).
Though this delicacy never bores you still giving it a twist and trying a whole different flavour won't harm.
So, here are some delectable twist to your regular pani puri:
1. Vodka Pani Puri: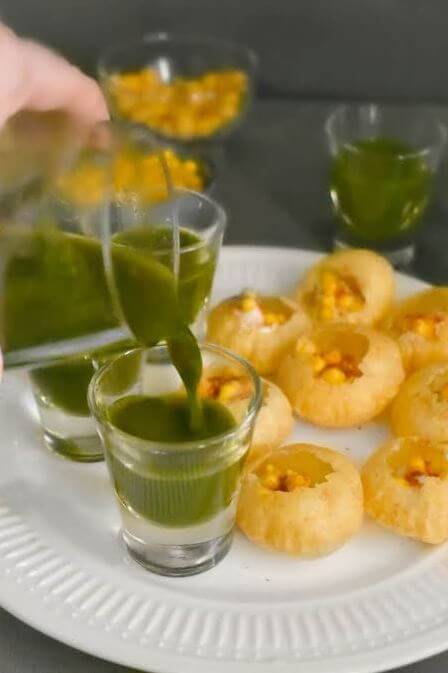 An ideal lip-smacking snack for your cocktail party, making vodka pani puri needs no rocket science. Mix your favourite vodka in the tangy water of pani puri and serve it in the shot glasses topped with puris and we bet all your guests will love it and enjoy the kick of it.
2. Chocolate Pani Puri: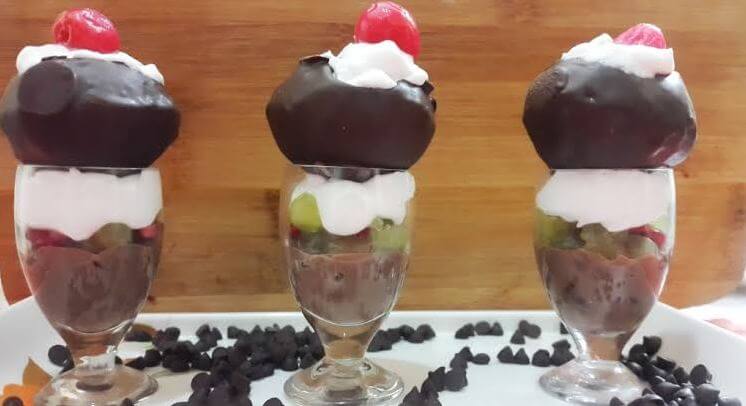 Your two loves coming together, what could be better than this! For making chocolate pani puri, coat the puris with melted chocolate and serve it with a chocolate milkshake and enjoy the yummy variant of your regular love.
3. Fruity Pani Puri: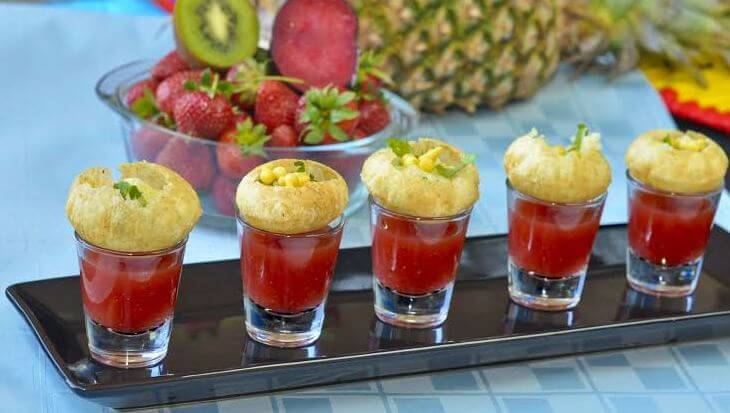 Give a twist to the pani puri by replacing the potato fillings with cut fruits. Get the best of both worlds with this fruity Pani Puri. A healthy alternative in front of your mom's eyes with the old good zing.
4. Limca Puri: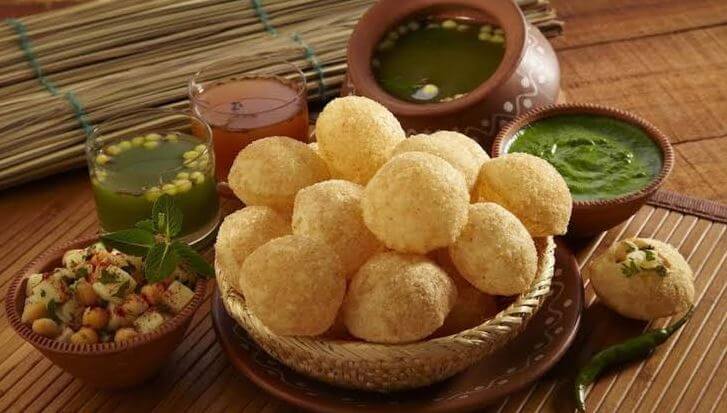 Use Limca instead of the water while making the dip of Pani Puri. The fizzy tangy taste will be an ultimate bomb to your taste buds which everyone will love to try on.