After working round the clock the entire year and slogging all their time with their busy schedules, stars jetted off to Europe to enjoy the cold winters and picturesque landscapes.
Spending her holidays in snow laden valleys and cities, Parineeti Chopra clearly had a gala time while travelling in the winter wonderland. Keeping herself warm and cosy in the freezing weather, Parineeti travelled to Munich in Germany, Postalm and St. Wolfgang in Austria and Budapest in Hungary. Her Instagram is a proof of all the fun!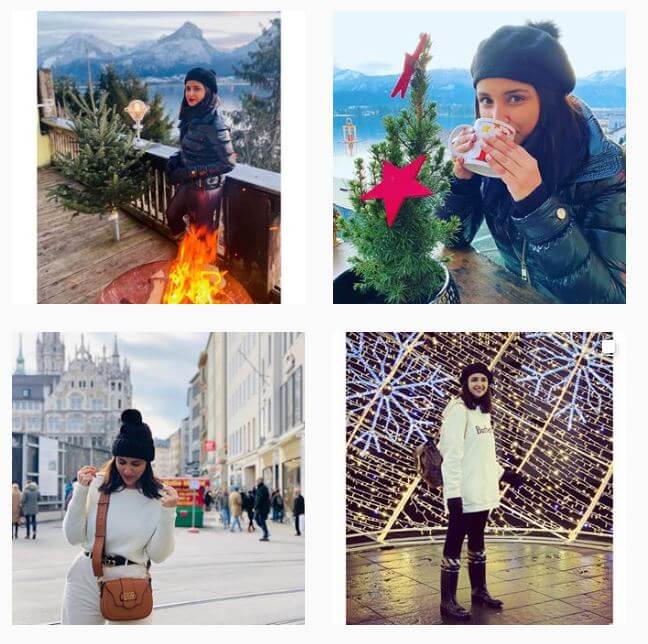 Just like a local tourist, she sipped on a cup of chocolate, wore a beanie cap and looked super cute. In the snow clad moment, she tried her best to mimic the YRF signature moments. The actress enjoyed the warmth of fire and dipped into the pool which had the best swimming view, The Alps.
From posing in the centre of Munich at Munich to visiting the cutest restaurant of the world in Budapest called 'The Vintage Garden restaurant', Parineeti's travel feed is definitely light up.
Meanwhile, we got a new and totally uber cool Austrian girl.
It's Pooja Hedge!
She packed her bags and flew to Vienna and Salzburg to have a good time away from the city's hustle-bustle.
While roaming around and visiting the monuments, Pooja totally loved the winters of Austria. Having the time of her life during the season of joy, she loved the Christmassy vibes the city had to offer, definitely one of the best in the world.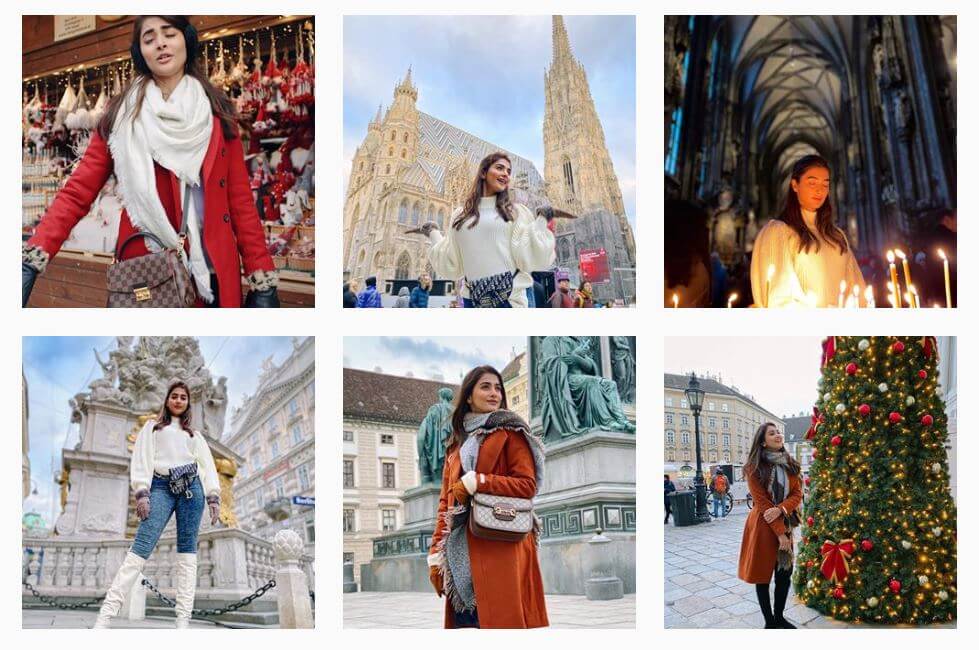 Pooja posed like a fashionista in front of statues that belonged to their historic era and holds a lot of value to their culture. From offering prayers to dancing like a kiddo in front of the holy St. Stephens Cathedral, Pooja is a wanderlust seeker!
To get the true feels of the city, one should definitely visit their parks. Stroll or just sit down for a few minutes to breathe in the air and observe the people in a foreign land. Pooja she did it all!
Commute like you belong to Austria using the Euro Rails. Strike a pose and catch your train!