India is a country where purchases are mostly driven by emotions. During every holiday season many brands provide its customers a very good opportunity to reconnect with its current and prospective clients or customers. Brands can plan out effective marketing strategies during the festivals that help them in making a better connection with their customers or clients. Check out these five customisable services the brand Vistaprint, a global brand and a leading e-commerce platform for customised and personalised services have proved to be effective marketing strategies.
Banner :
Grabbing customers attention before they even decide to move ahead with customisable vinyl banner printing can be attained now easily. We all know that Custom Banners are one of the best ways to catch the eyeballs of the passers-by. It is very effective when placed strategically, as it helps you get more attention and results in more footfalls. Now one can personalise their marketing materials like Flex banner online! These banners are weatherproof and durable and it will last long-lasting.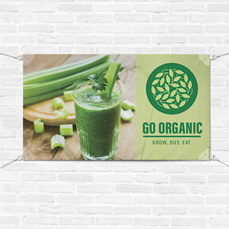 Posters:
If you want to get the attention of your customers by advertising your business at any event, eye-catching personalized posters are a great way to promote your brand and get your message across. Vistaprint offers thousands of pre-designed templates which mean that you can create a professional-looking design in seconds. You can take advantage of almost any open space by using small posters to display opening hours or announce events on local notice boards. These customized posters are a sure-shot way of grabbing anyone's attention.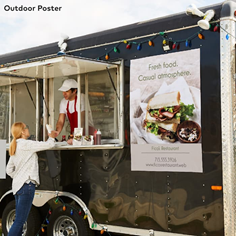 Standees:
It is one of the effective ways for grabbing attention in any kind of event. These standees are lightweight, portable & are simple to pack or ship. Best part is the setup is so quick that you're always good to go. So, get your brand messaging noticed at any event by taking your storefront to the next level. You can impress all your clients with your presentation prep. All you have to do is upload a design of your choice or selecting on site easy-to-personalise templates and voila!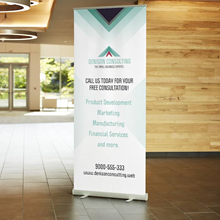 Board Signs:
One can now easily create custom signs that will get your business the professional look which you always wanted. Whether you're looking to mark your office, give directions or designate parking spots, Vistaprint's versatile plastic signs will get the job done. These Board signs are durable yet lightweight enough to move from site to site – either indoors or out. To create your sign, pick the right size then start designing. Upload your own design or choose one from our fully customizable templates.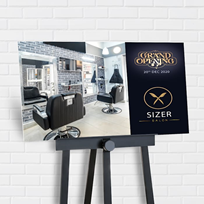 Sunboards:
Now you can add visual interest to your store windows, offices or exhibitions. With this foam board you can entice customers into your store, announce a grand opening, or even promote a sale or share information at events or tradeshows. Sun Board are also a great way to let shoppers know about seasonal specials or discount offers in your shop.