Copter7 a range of exciting new artisanal chocolates and beverages (alcoholic and non-alcoholic) by 7Ink Brews, a young and dynamic food and beverage company based out of Mumbai, founded by Mohit Bhagchandani and co-founded by Adil Mistry and Kunal Patel.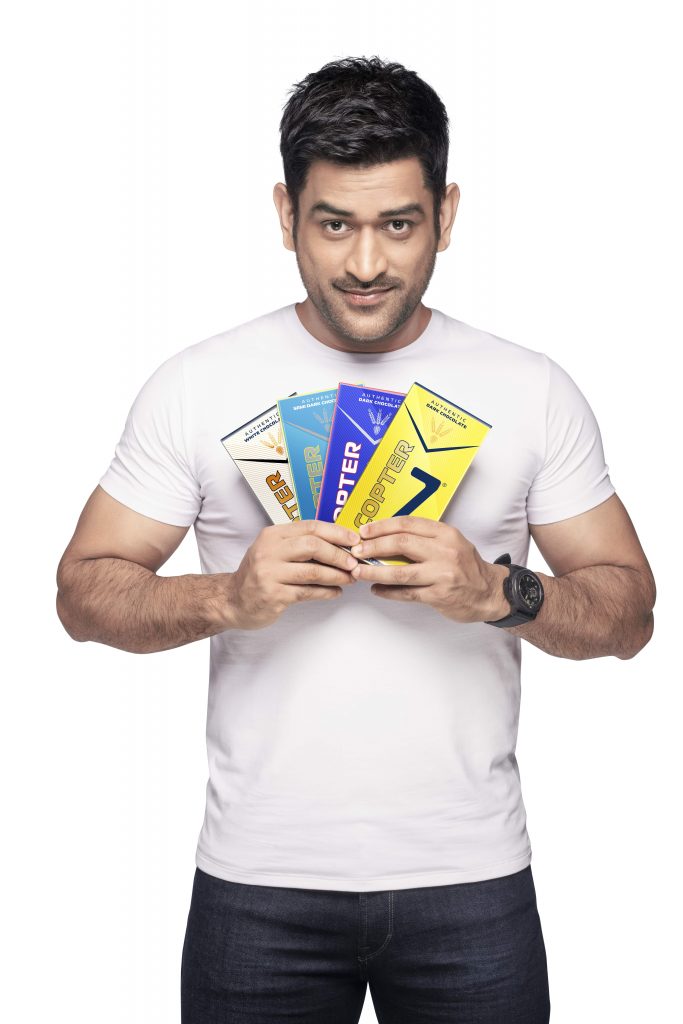 Built around the attributes of the champion cricketer, Mahendra Singh Dhoni, and inspired by his signature 'helicopter shot', hence the name Copter7. It's also one of the rare instances of a brand inspired by a champion personality, making this a compelling new launch to look out for.
The products are currently available in Mumbai, Pune, Goa, and Bangalore.
The artisanal chocolates are not just a treat to a gourmet's eye but also to the taste buds. For the line of artisanal chocolates, 7Ink Brews has teamed up with well-known chocolatier and chef, David Belo of Mysore-based craft chocolate brand Naviluna.
Using sustainably- grown cacao sourced from Southern India, these bean-to-bar chocolates are all-organic, vegan, and GMO-free, allowing you to appreciate the qualities of the Indian cacao bean in its full glory. On offer are bespoke flavors using local ingredients, such as
Mosambi Zest
Strawberry and Coffee (a dark chocolate variant),
Mint
Mulberry (made with cocoa butter/non-vegan).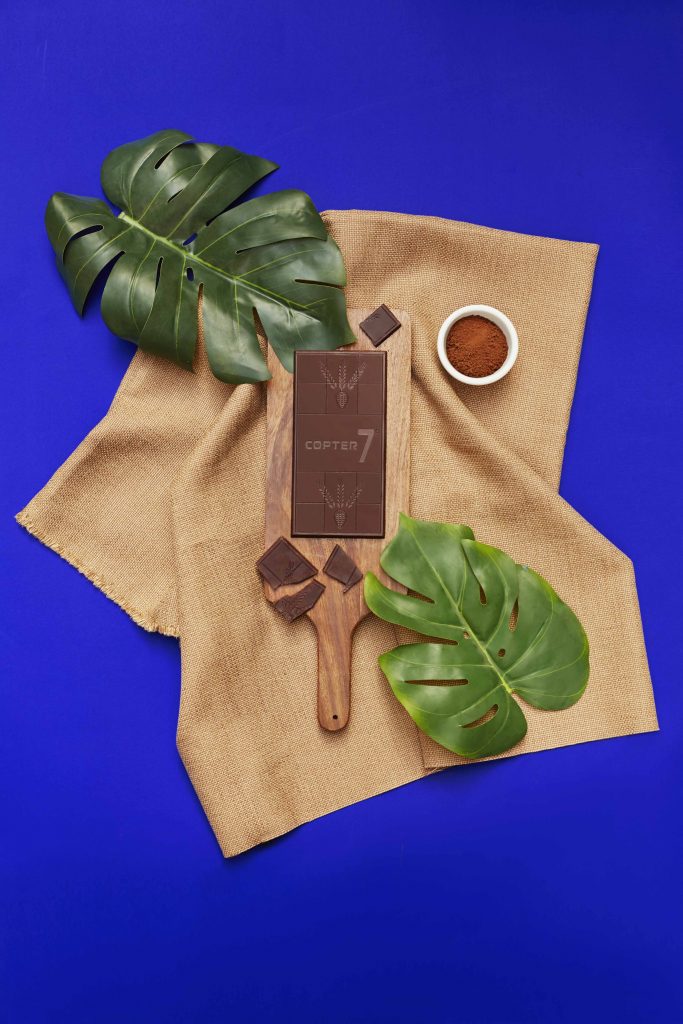 M.S Dhoni's Quote – "When you believe so strongly in the vision of a company, it makes the association that much more meaningful. 7Ink Brews and I share a similar thought process on how exciting brands can be built from inception. Like any sportsperson who works relentlessly to achieve their goals, 7Ink has that ingrained in its DNA too. I am truly elated to be a shareholder and brand ambassador for a company like 7Ink Brews. The food and beverage line, Copter7 has great potential and I am excited to be associated with it"