Anushka Sharma and Virat Kohli's baby girl, Vamika is two months old now.
An exciting and heartwarming moment for the new parents, the special day of Vamika was celebrated by mommy Anushka along with a cake which she shared in Instagram story.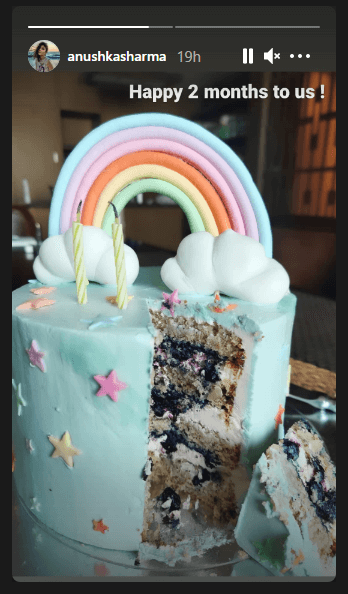 And soon after the cake cutting ceremony, Virat Kohli also stole the moment to share a love filled picture.
In the Indian cricketer's picture, Anushka can be seen smiling next to her hubby in her pajamas while Virat is adorably hugging her and giving a peck on her forehead. Without writing any words, Virat shared the photo along with a heart emoji and received hearts and likes from the netizens, who are expecting to have the glimpse of Vamika soon.