The culinary world has been obsessed with truffle for years and it's known to have the rarest, most luxurious taste. With its versatility and richness, it's perfect for all occasions. Australian truffles are one of the best in the world, with over 300 truffle farms across the country.
Currently, Canberra, the Australian capital is celebrating its delightful Truffle Festival, with the entire city indulging in special truffle hunts, truffle menus- from pasta, to steak, to fries…the list is endless. Canberra is the only capital city in the world with a commercial truffle farm, with one just minutes from Canberra Airport. If you are in Australia, this festival is a must visit.
The Canberra region is home to more than 80 native species of truffle, but only a small handful are of culinary  value. Truffles require the ground temperatures to drop to a certain level a number of times just before they ripen, making Canberra the perfect place to grow them.
For a real paddock-to-plate experience, be sure to try some truffle dishes in the local restaurants. While Canberra is a foodie destination throughout the year, it really shines during truffle season.
However, you can also enjoy some divine truffle recipes at home, courtesy Canberra's best chefs.
PANNA COTTA AL Tartufo from Agostinis.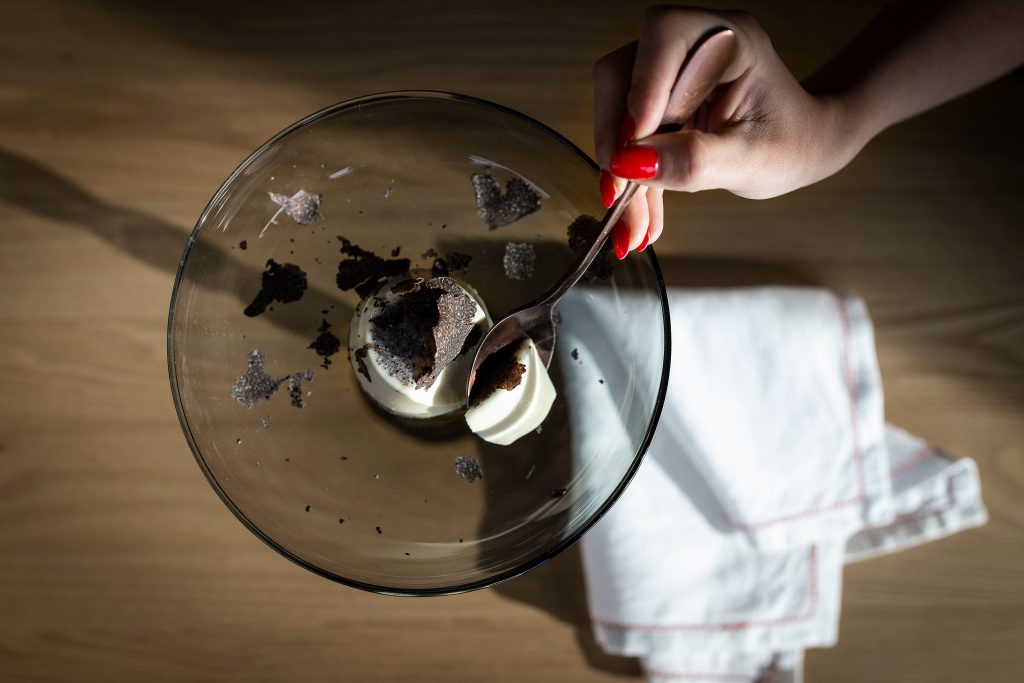 Located in Canberra's family-owned East Hotel, Italian family restaurant Agostinis, serves authentic regional cuisine made with love. Fresh pasta made daily… pizzas hot from their state-of-the-art Marana Forni pizza oven and house-made gelato!
Ingredients
250 ml Buffalo milk
800ml Thickened cream
300 g Caster sugar
20g Titanium gelatin
1 tbs Vanilla paste
10g Fresh Truffle
Extra truffle for topping!
Method
1. Chop truffle and put it into the cream for infusion.
Set aside for 2 hours.
2. Soak gelatin in cold water.
3. Put milk, infused cream, sugar and vanilla paste into
the saucepot.
4. Heat mixture to 60C.
5. Add gelatin into the mixture and mix gently.
6. Pour mixture into the glass.
7. Cool down and set for 6 hours.
8. Slice fresh truffle on the top of the mixture.
Salt Baked Celeriac w/ Beurre Noisette and Hazelnut Dressing and Shaved Truffle from Monster Kitchen & Bar.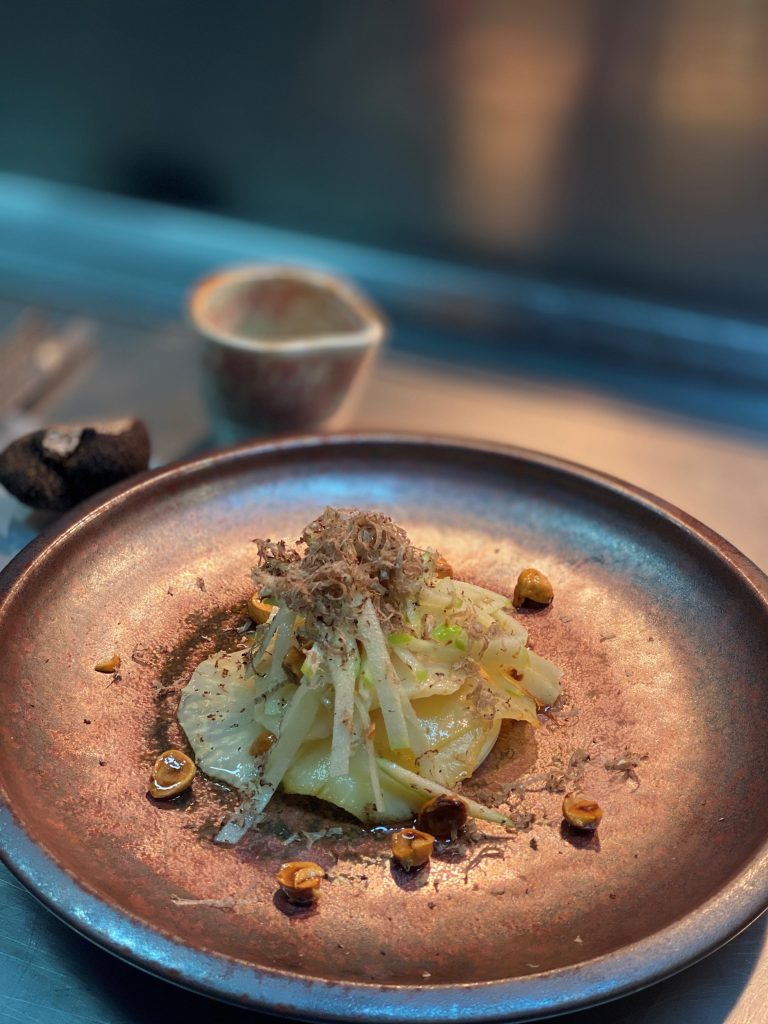 Canberra's only refined vegetarian dining experience, Monster Kitchen & Bar, has a deep respect for locally sourced and seasonal ingredients. With a menu dictated by the season, it's Japanese and Middle Eastern inspired flavours will take you on a journey of culinary delights!
Ingredients for Baked Celeriac
1 Whole Celeriac
275g Plain Flour
300g Table Salt
135g Egg Whites
150g Water
To make the crust\Combine the flour, salt, egg whites and water and mix thoroughly to form a paste.
Wash the celeriac thoroughly, trim off any roots. Add mounds of the salt crust to a sturdy baking tray and spread out slightly to make bases for the celeriac, ensuring the bases are slightly wider than the bottom of each celeriac. Place the celeriac on top and use the remaining salt crust to completely cover the celeriac. Make sure there are not any gaps or holes in the crust.
Bake at 180C for 60-90 min until cooked.
Ingredients for Sauce
250g Butter
60ml Sherry Vinegar
35g Dijon Mustard
120g Toasted and chopped hazelnuts
To make the sauce In a saucepan add butter to melt, bring to the point of dark brown for that nutty flavour, take off heat and add vinegar and mustard, whisk together, stir in hazelnuts Plating Slice Celeriac thinly into disks, stack three slices in the middle of the plate, spoon sauce over and around celeriac and top with grated pecorino and truffle.