International Cat Day is just around the corner. It's time to unwind and connect with our furry friends and celebrate the day which is wholly dedicated to them. Commemorate your special bond with your cats by providing them comfort, relaxation and by making well being a priority.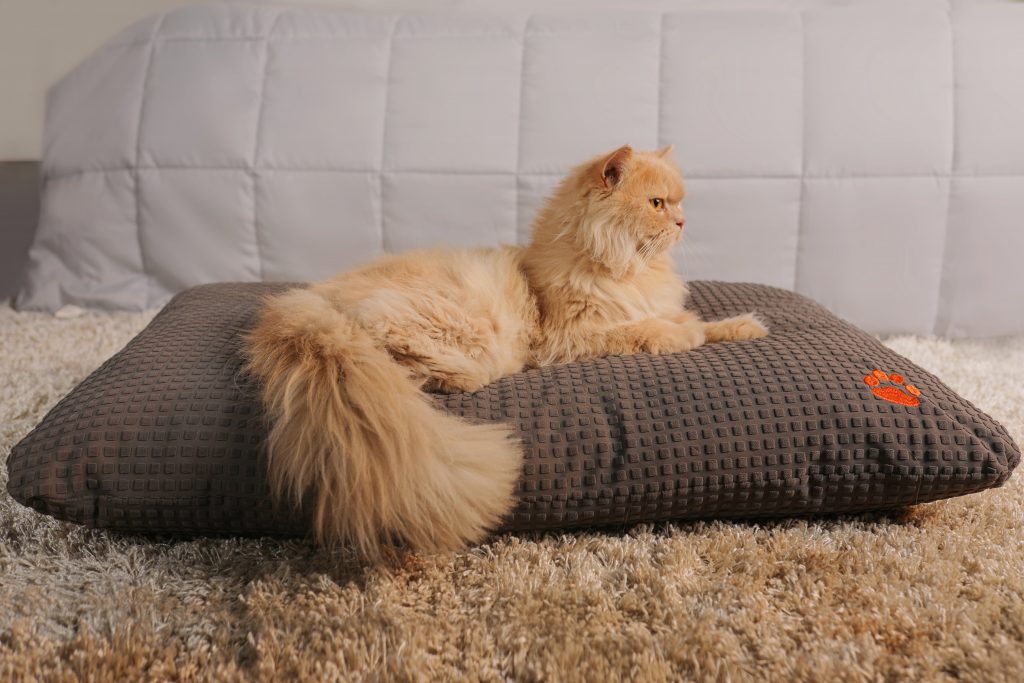 India's premium sleep solutions brand, SleepyCat is here to help you prioritise the need for your cat's comfort. As much as they love being active and on the go, rest and good sleep is an important step towards maintaining the overall well being for your pets. SleepyCat has the ultimate product to gift your pawsome companions on their special day. SleepyCat's Pet Beds ensures your cat receives a sound sleep in the perfect posture each night.
Finding the right bed that has it all for your pet can be cumbersome. The SleepyCat Original Pet Bed solves that issue, providing your pet with optimum comfort while being easy to maintain. Calibrated to contour and rest pets comfortably, with an ultra-durable and breathable fabric cover. SleepyCat's Pet Bed comes in two variants – Original & Orthopedic and 4 sizes depending on the size of the pet.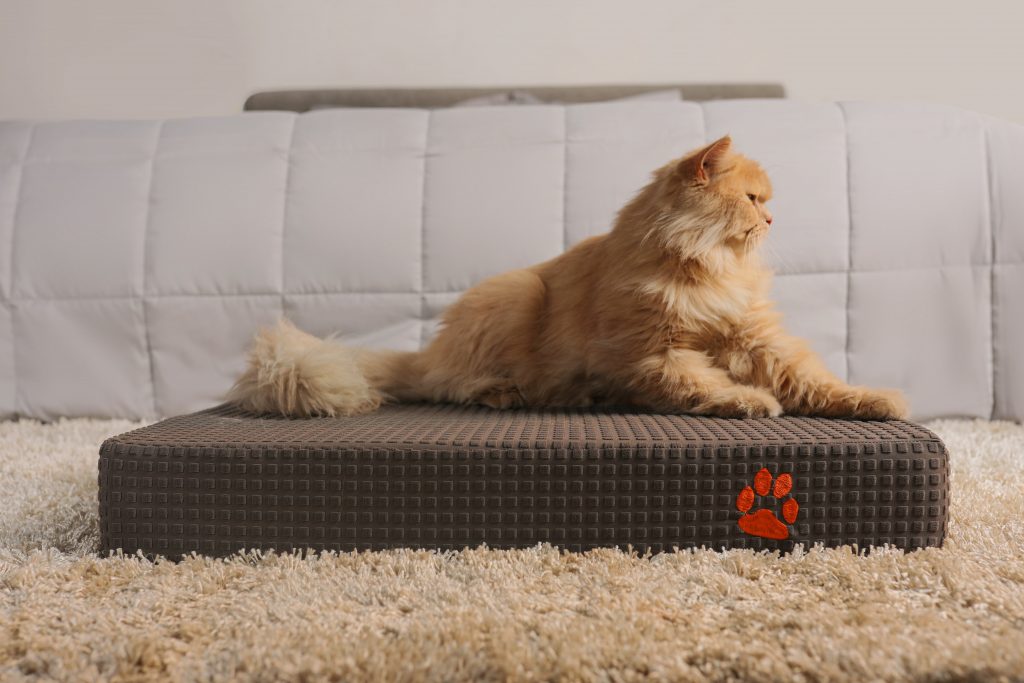 The SleepyCat Pet Bed is made of durable & comfortable velour knitted fabric cover. The velour knitted fabric is a heavy-duty tear and chew-proof material, the cover feels soft like a fresh, clean towel. Plus, it can withstand tough digging and scratching while retaining comfort. Premium cut foam and polyfill on the inside contour to your pet's posture while retaining the bed's shape once your pet is off it. Highly durable and breathable, the bed also provides complete comfort to pets who love to dig, burrow & nest before sleeping.
Specifications:
Bed Feel –
Original: Soft, gently contours to support
Orthopedic: Supportive, relieves pressure & pain
Inner Fill –
Original: Mix of shredded foam and polyfill
Orthopedic: Premium High Density Foam
Height & Weight –
Original: 2- 3 inches; weighs 1-3 kgs (depending on size)
Orthopedic: 4 inches; weighs 4-10 kgs (depending on size)
Cover Material –
Premium knitted velour fabric with velvet finish
Cover Type –
Removable, machine washable zipper cover
Price: INR 1989/-
Kindly let me know if you would be keen on including the same in your upcoming gifting stories.
Availability: https://sleepycat.in/bedding/dog-beds/
About SleepyCat:
Founded in 2017 by Kabir Siddiq, SleepyCat is India's first mattress-in-a-box company and the internet's most loved mattress brand. With a mission to provide the most comfortable sleep experience with the help of its premium sleep solutions, SleepyCat's product portfolio includes the most comfortable mattresses, pillows, comforters, protectors, a DIY bed, and pet beds to choose from.
Website: https://sleepycat.in/