Audi is out with its new Coupe variant concept car, Q4 Sportback e-tron which will go into production in 2021 as the Audi brand's seventh electric car model.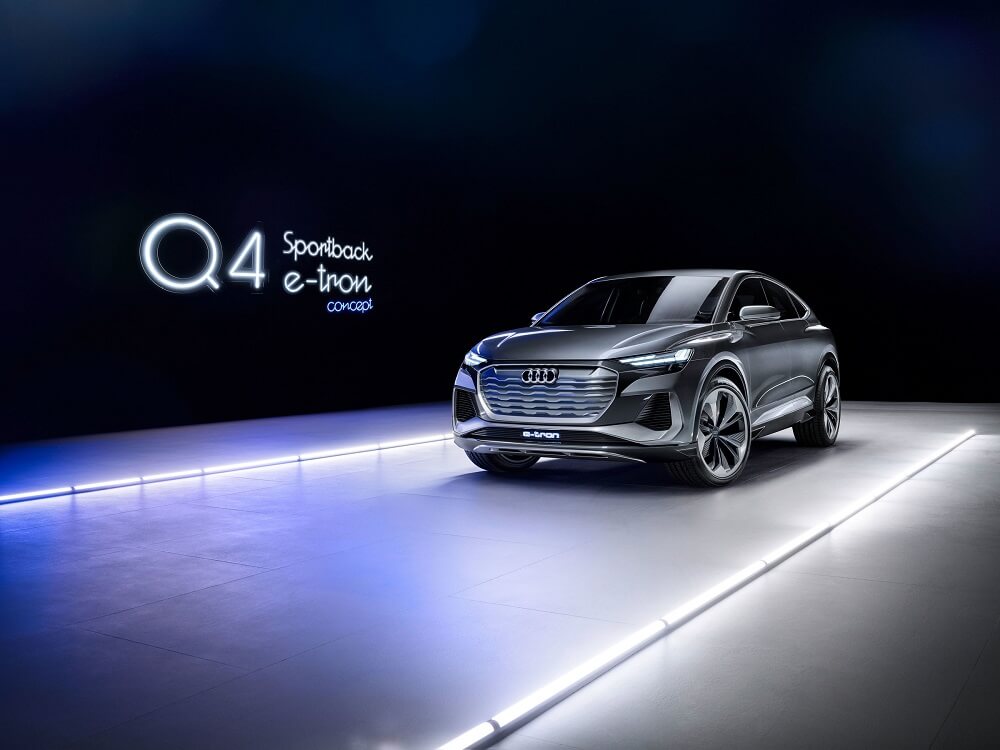 Considering the technical aspect, the Sportback will have strikingly similar features as Audi Q4 e-tron, which was unveiled to public eyes in the 2019 Geneva Motor show and will deliver the same robust versatility like any classic Audi SUVs.
The front axle of Q4 Sportback is driven by a 75kW and 150Nm Motor Generator Unit (MGU) and the rear by a 150kW and 310Nm MGU, with a total output of 225kW which will be powered by an 82kWh lithium-ion pack battery, going in balance with what Q4 e-tron is offering.
The difference between both the cars come in an exterior design where Sportback has a sauve silhouette. It slopes downward to the back in a subtle curve as the roofline inclines beautifully in the front, giving length to the car.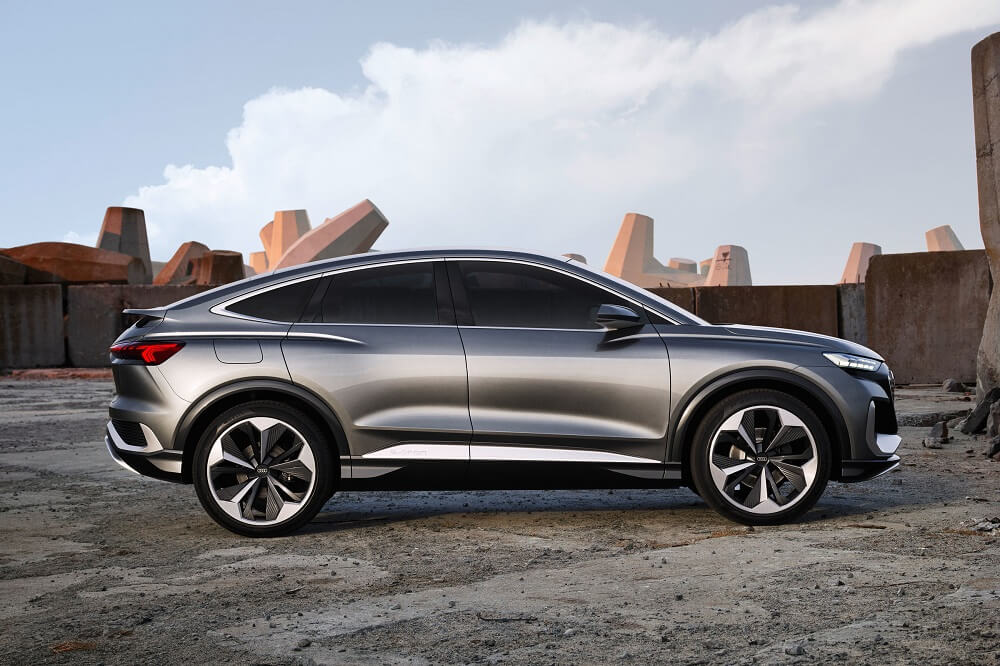 The interior flaunts the spaciousness with its upclass cozy design and flaunts a large-format head-up display with an augmented reality function. It can display important graphical information, such as directional arrows for turning, directly on the course of the road and more.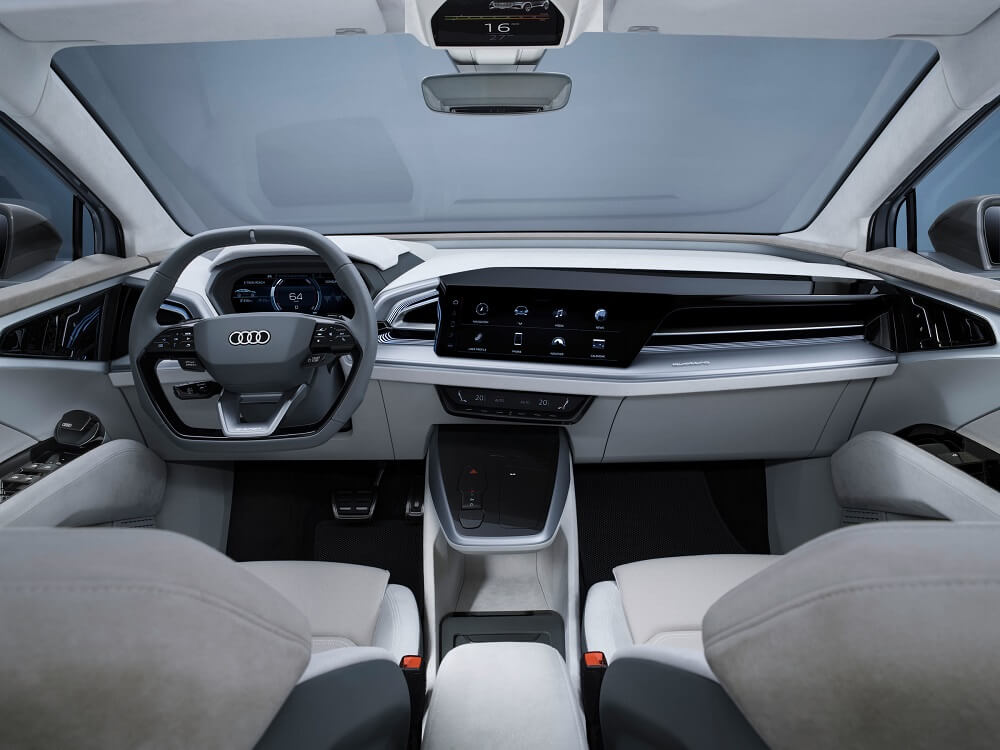 Without unveiling the price, Audi dropped the video of the Q4 Sportback e-tron focusing on the elegance of the car design.