The new era is all about fitness, wellness and conscious living regardless your age and gender. A handful of women in the fitness world are seen in the forefront of this moment who have recognized the active lifestyle and have steadfast their time and resources into spreading the fitness gospel.
Yasmin Karachiwala, the first BASI certified Pilates instructor in India, is the most sought-after celebrity fitness trainer in the Bollywood industry. She is the one behind Katrina Kaif's 'Sheila kiJawaani' look, Alia Bhatt's bikini body in 'Shaandaar' and Deepika Padukone's training for her Hollywood debut with film film 'xXx: Return of Xander Cage'.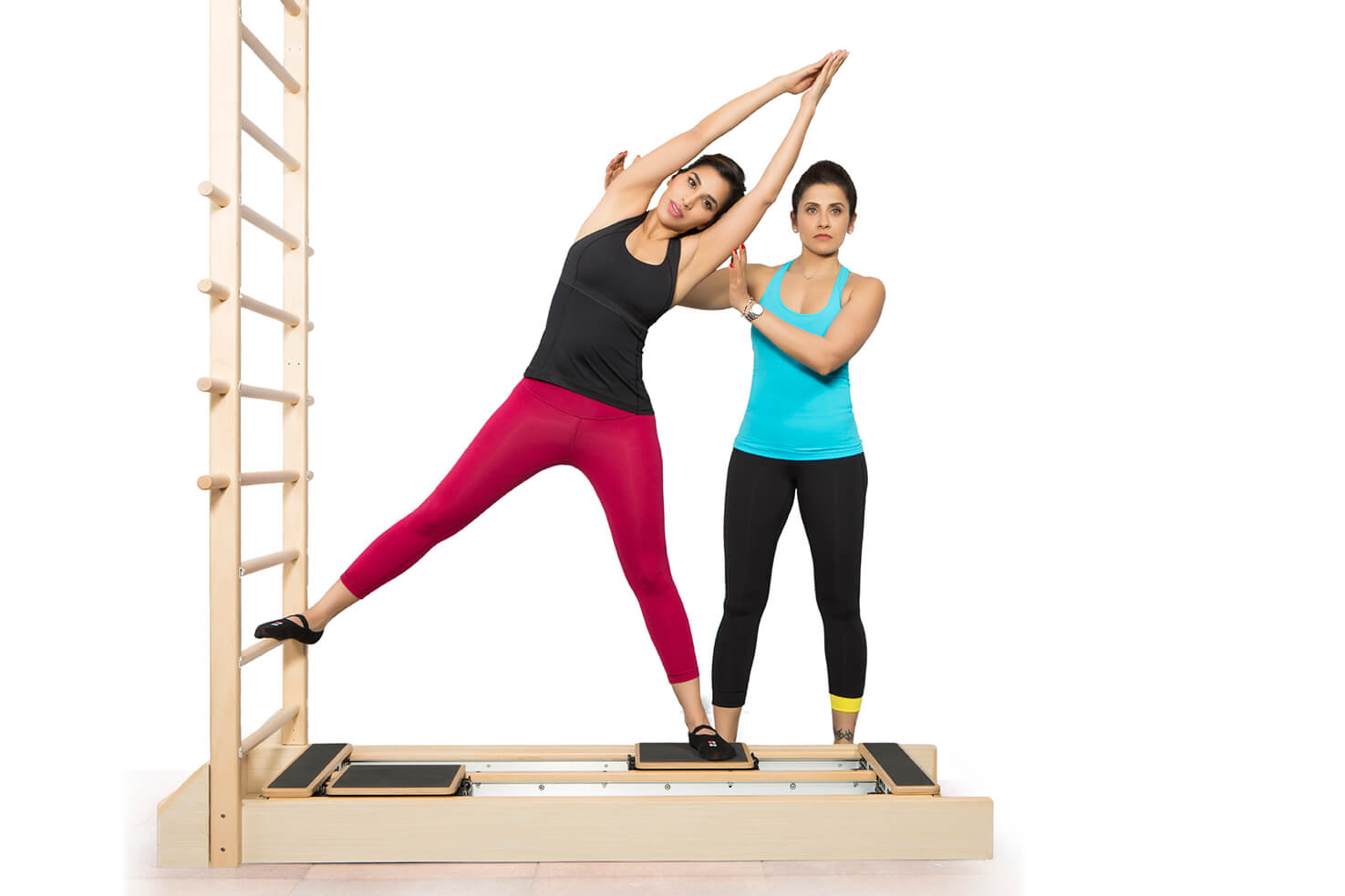 Although, things were never as easy as bread and cheese for Yasmin, who detested moving in any form. Fitness knocked her doors when she was dragged to a gym by her friend and as a result, she was introduced to aerobics classes. Soon, the economics graduate from Mumbai's St. Xavier's College, developed a liking for aerobics because being bad at something is what she could never take and hence invested her time and interest and ended up getting trained as a Group Fitness Instructor by getting a degree from the United States.
Her journey into Bollywood wasn't a planned one, she continued her fitness classes and the style and techniques she brought in with her Pilates was relatively unheard of at the time back then. Soon her group fitness classes were popular enough for celebrities like Gauri Khan, Chunky Pandey, Aishwarya Rai, Dimple Kapadia, Twinkle Khanna, Ekta Kapoor to join her. Thus, with marketing purely on basis of word-of-mouth and social media Yasmin became a go-to person in the industry. This growth made her open her own studio in her house and she began training personally. crème de la crème of Bollywood like Deepika to Alia, Parineeti, Huma Qureshi, Sophie Choudry, Vaani Kapoor, PreityZinta, Bipasha Basu, Jahnvi Kapoor, Ayush Sharma, Warina Hussain, Kriti Sanon, and Ileana D'Cruz too have trained under this fitness pioneer.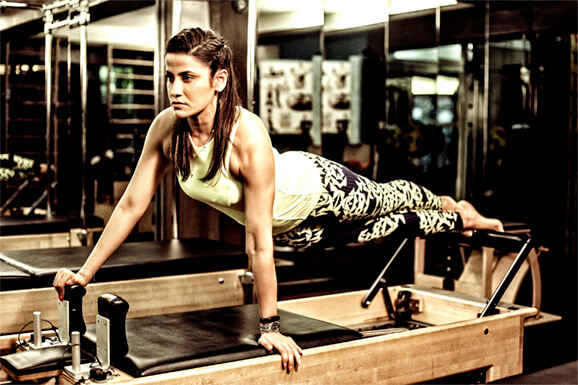 Yasmin is now the mega-mind behind the personal fitness studio 'Yasmin Karachiwala's Body Image' and is designated as the founder, director and master instructor at the studio. She designs customised workout sessions and nutrition plans for every individual based on their body analysis. Harnessing all her knowledge and experience she has already achieved a benchmark for her co-authored book 'Sculpt and Shape' The Pilates way which gives you an insight to Pilates and how it facilitates a better posture and positive approach to life.
She can aptly be called the soul and the life force behind many of her clients as she motivates them to be consistent in their fitness regime and advises them to adopt the right lifestyle for a healthier and happier life. Apart from Basi Pilates, she is also first ever Balanced Body Master Pilates Instructor and Fletcher Pilates instructor in India.
Pushing the boundaries, Yasmin went ahead to get certified professionally in many areas of specializations which includes Balanced Body Master Pilates Instructor, BASI Pilates Instructor, Personal Trainer Ace, Group Instructor Ace, Fletcher Pilates Instructor. The Balanced Body Master Instructor categories include Mat, Reformer, Cadillac, Chair, Barrels, Motr, Core Align, Bodh, Barre. Her additional Certifications include TRX, RIP, KETTLEBELL, BOSU, CROSSFIT.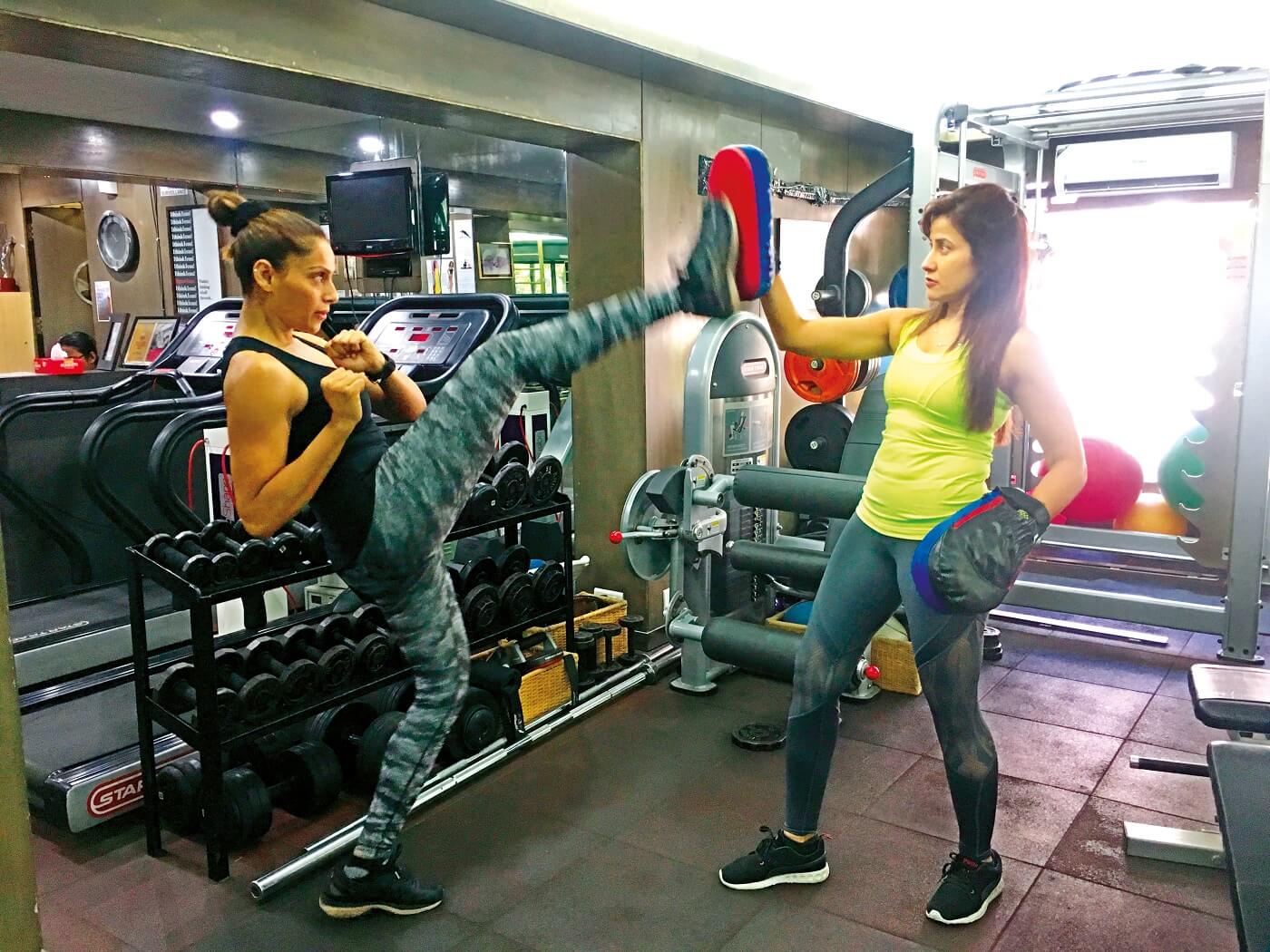 She has many Credentials under her name which include, 'Best Fitness Instructor' award at Vogue Fashion Awards 2013; 'Best Fitness Expert' at Elle Beauty Awards 2015; Giants Awards 2015; Rotary Award 2015 for contribution to fitness & wellness; World Women Leadership Award 2016 for excellence in Health, Wellness and Fitness; Super Woman Award, 2015 by 94.3 Radio One and has a Fitness Channel on Tata Sky Active.
The rapid growth of her one-woman show led her to have her first franchisee that came up at Kemp's Corner, Mumbai. Apart from her own personal fitness Studio Yasmin's Body Image Pvt Ltd in Western Mumbai, she also manages franchisees at South Mumbai, Hyderabad, Dhaka, Dubai and Delhi (upcoming).
At Yasmin Karachiwala's Body Image, customized workout plans are designed for each client based on their needs, requirements and lifestyles. Focusing on bringing about higher levels of health and fitness for its clients, Body Image trains people from all walks of life, with Yasmin and her group of certified trainers helping people set realistic goals.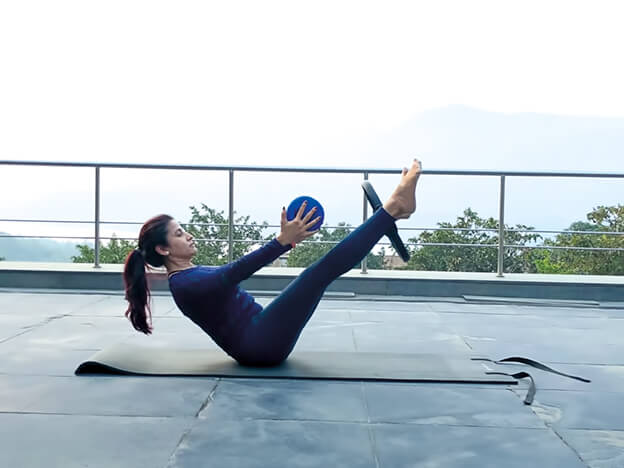 The professional trainings include Pilates- exercises using special apparatus, designed to improve physical strength, flexibility, and posture, and enhance mental awareness. And Gym- Challenging your muscles with strength training (also called resistance training) exercises 2 or 3 times each week is all that is needed to improve the strength and tone of your muscles – as well as gain you several long-term health benefits to your muscles, bones and general metabolism.
They work from the inside out to help you improve how your body functions in Pilates and many other exercises, that means improving your strength, flexibility, alignment and posture. Once you do that, you'll feel energized and revitalized. You will stand up straighter, look more streamlined and move with greater ease not to mention losing that extra bit of weight and looking fabulous.
As they say 'keep it real' because if it's not you then it's not going to work. Thus, At Yasmin Karachiwala's Body Image it is believed that it is imperative to find the right exercise routine that suits your goals and needs – one that works specifically for your body type – and the food you eat must not be a tedious diet that you have picked out of a magazine, but a variable routine that you look forward to each morning.