Partners with Young India Foundation for Why25 program in India
The WHY25 program has 3 main goals: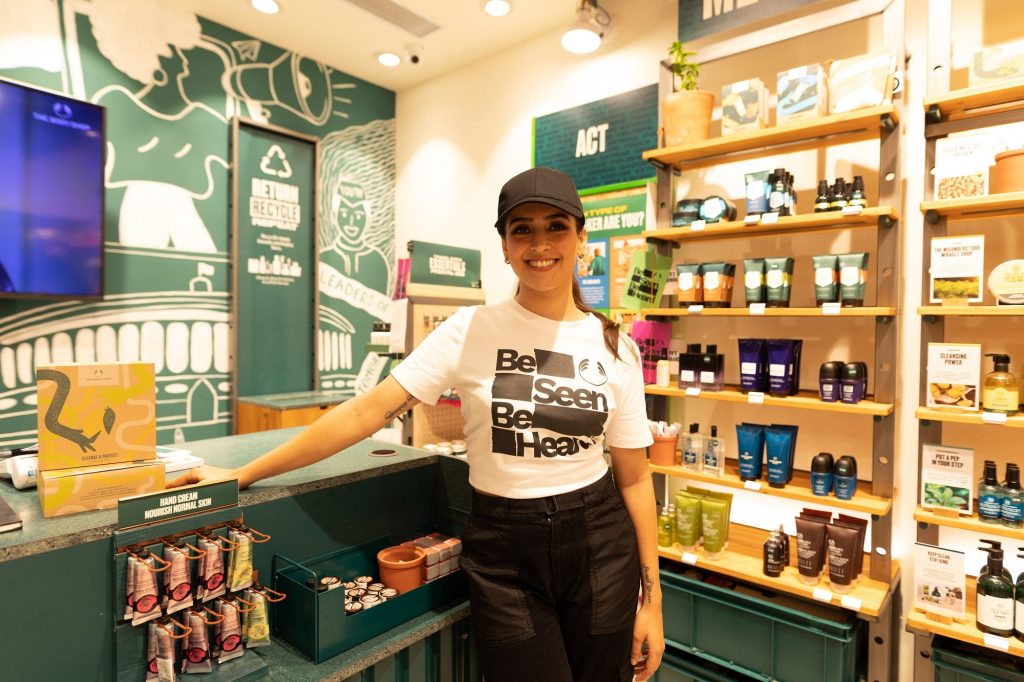 – Raising 2.5 million signatures to lower the age of candidacy from 25yrs to 21yrs in the Lok Sabha
– Adding 25 Million young voters by supporting Youth Voter festivals & Workshops by 2024 general elections
-Supporting 25 grassroots level, youth-led community projects between 2022 and 2025.
The Body Shop India launches Be Seen Be Heard initiative in India through a partnership with Young India Foundation with Why25 – a comprehensive and non-partisan social impact effort to increase the participation of Indian youth in public life.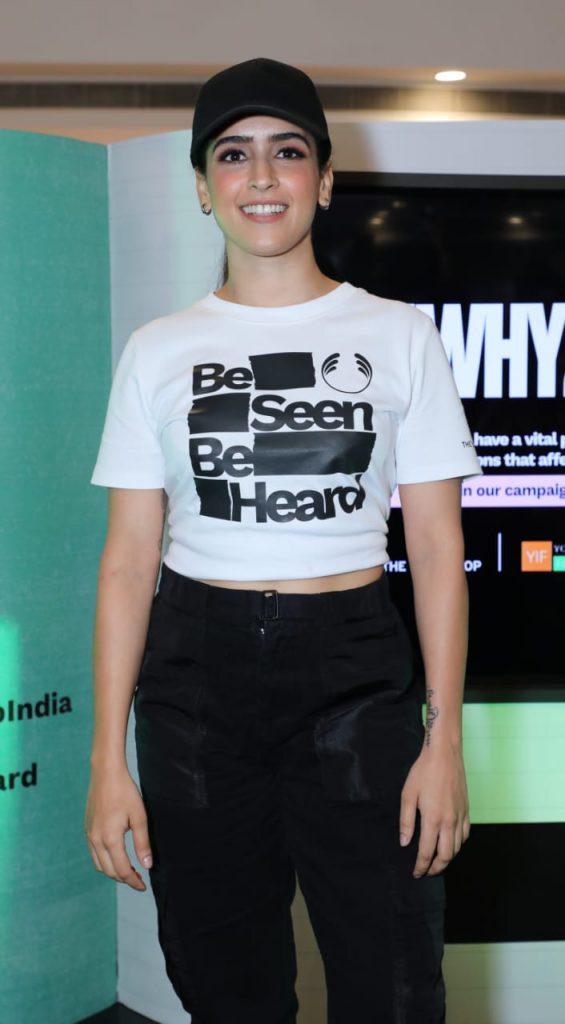 The Body Shop has been a pioneering beauty brand for its support of social, community and environmental causes in India since the last 35 years. In 1987, India became home to The Body Shop's 1st Community Fair Trade Program with the founding of Teddy Exports in Thirumangala, Madurai. In recent years, the brand has supported grassroots levels community impact initiatives like End Period Shame with CRY providing menstrual health support to disadvantaged communities; Project N.A.R.I (Nutrition, Ability, Retraining, Inclusion) with Plastics for Change India Foundation supporting female waste pickers through the Covid19 crisis; and most recently Light A Little Life with Miracle Foundation supporting children who lost their families and primary caregivers to the second wave of Covid19.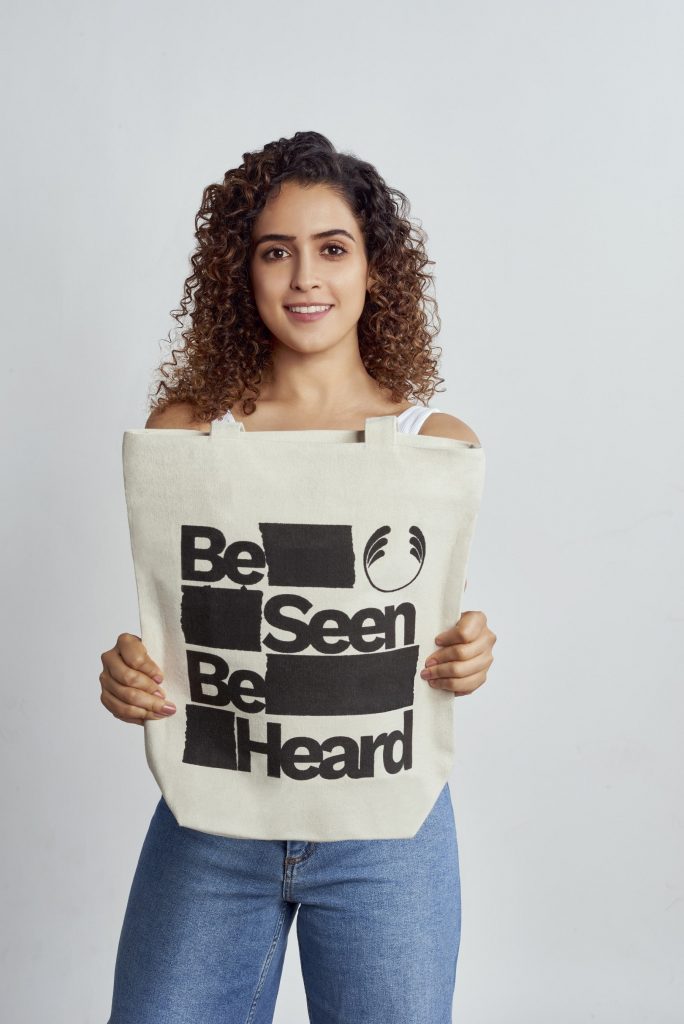 Starting Sept 2022, The Body Shop partners with Young India Foundation to amplify more young voices in public life through Why25 bring forward that the next generation has a keen say in matters that affect the future of our country.
More than 50% of India's population is under the age of 25 (Source: Youth in India 2022' report by the Ministry of Statistics and Programme Implementation). According to The Body Shop Global Youth Survey: 86% of young people in India want to make positive changes in the world & over 43% of young Indians want to be heard in public life. However, there is a widening demographic divide in public life with under-representation of young voices. The Why25 program will support long-term participation of young people in public decision-making via three main goals:
1. RAISING 2.5 MILLION SIGNATURES FOR THE WHY25 PETITION:
With an Aim to collect 2.5 million signatures on the Why25 Petition, The Body Shop and Young India Foundation are calling upon policymakers to lower the age of candidacy in the Lok Sabha/Lower House of Parliament from the current 25 years to 21 years of age. The present 25-year age prerequisite is one of the key barriers to youth participation in public representation at the highest levels of policy-making. The petition aims to drive awareness as well as mobilize non-partisan public opinion on this subject
2. ADDING 25 MILLION YOUNG VOTERS TO VOTER ROLLS BY 2024:
Engage with young voters and drive youth voter awareness by conducting over 250 Youth Voter Festivals as well as Voter Education Workshops across urban and rural centres between 2022-24. The festivals and workshops will serve as venues to register and re-register young voters enabling participation in the electoral process by 2024.
3. SUPPORTING 25 YOUTH-LED DEVELOPMENT PROJECTS AT GRASSROOT LEVELS:
25 Community Projects will be supported via the program, empowering young changemakers working on community impact projects in environmental and social justice at panchayat or municipality levels to create real, on-ground change.
On this occasion, The Body Shop India launched its Why25 program video featuring inspiring young changemakers. These young changemakers have stepped up to make a difference and are playing an active role in making grassroots level change with youth participation and representation in public life. Watch the video here: https://www.youtube.com/watch?v=FkFmgjTZJ4g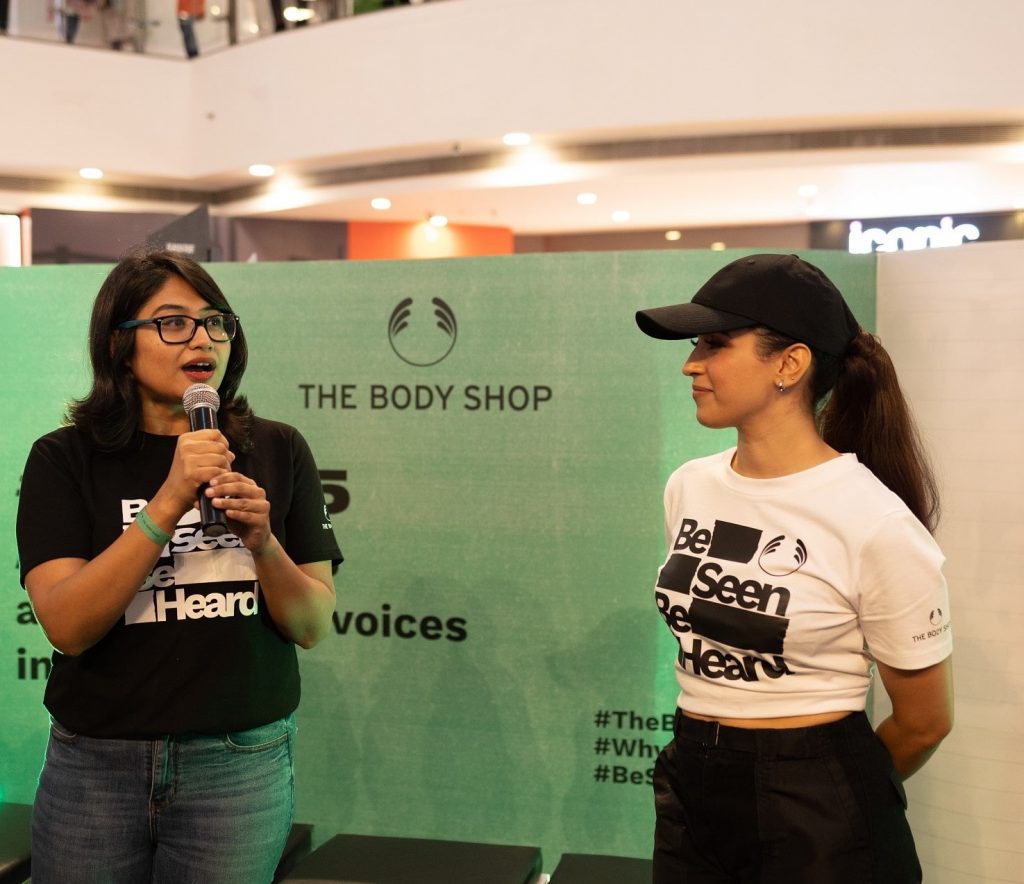 Ms. Sanya Malhotra, Brand Ambassador, The Body Shop India says "As a responsible artist and citizen, I have always found great resonance to what The Body Shop stands for – from credible sustainability and inclusive beauty to gender equity and supporting local communities. The Why25 program is especially meaningful to me as it is closely aligned to my personal ambition to inspire young people – especially young women – to step up, speak out and make their voices heard. I believe that as young people, when we are empowered with responsibility and the ability to make positive change, we are all the better for it."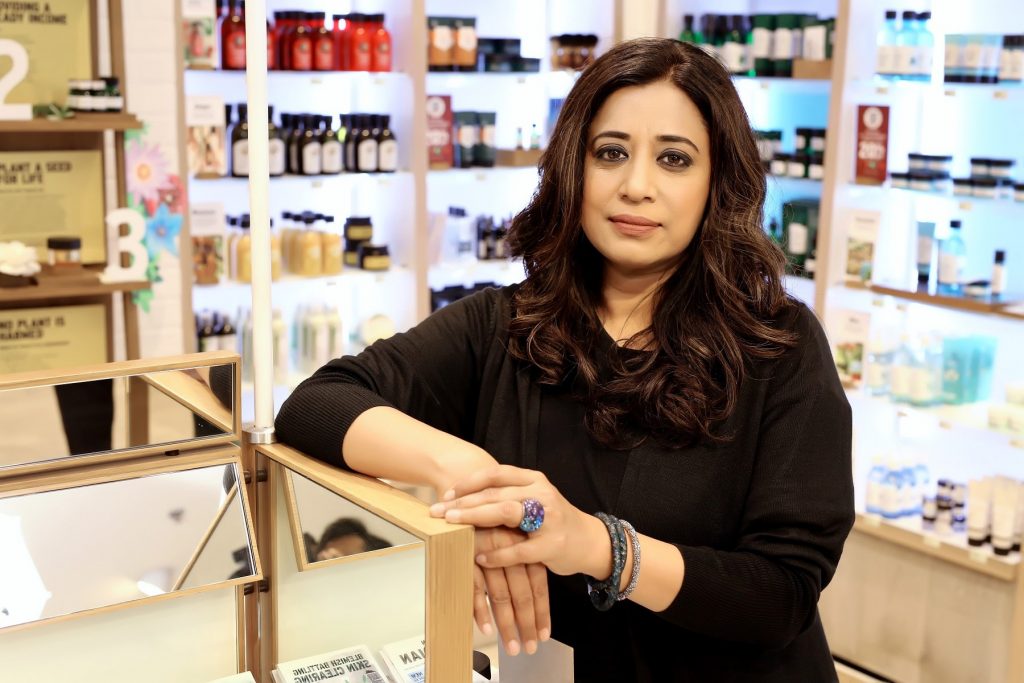 Ms. Shriti Malhotra, CEO, The Body Shop India says, "There is no denying that the most pressing issues facing our planet and its people will affect the next generation the most. Our youth will inherit our climate, communities and country and we believe amplifying young voices in public life is simply, the right thing to do. Why25 is rooted in our certainty that empowering purposeful, responsible young people will go a long way in creating a more inclusive, compassionate and equitable world for all of us. Our young people are resourceful, committed and looking to be seen and be heard in public life.
Mr. Sudhanshu Kaushik, Founder, Young India Foundation says, "India's true potential lies within its thriving youth demographic. This youth potential is under represented in public life which has most decision-making powers over their future. Over 700 million young Indians have no representation at the highest levels of policy-making and this is why most youth related problems such as employment, health, literacy, happiness and overall development are under focussed. Aligned with the country's focus on empowering young people, Young India Foundation is thankful for The Body Shop's support in creating a multifaceted program. From raising public awareness, increasing civic engagement in our educational institutions and supporting youth-run community projects — together, we are aiming to ensure that India's youth get the voice they deserve."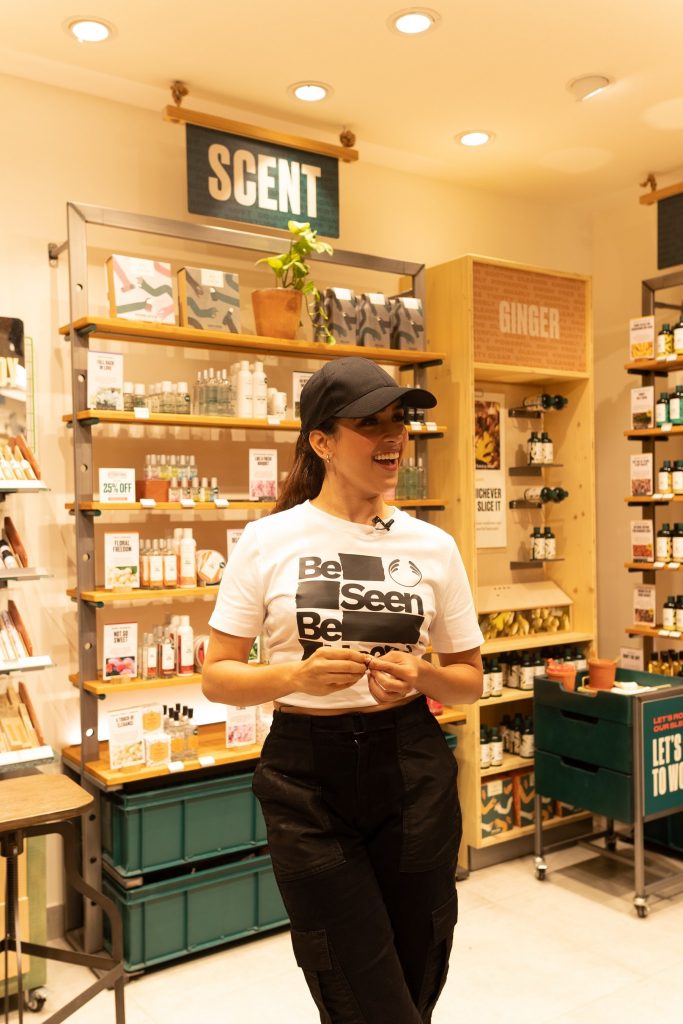 WHY25 is launching across India at all The Body Shop stores in September 2022 and will run till end 2024 – across 200 + stores, in over 25+ states with the offline and online petitions going live across the country. Check out the program website for further information www,thebodyshop.in/beseenbeheard and sign the petition to support the cause.
About The Body Shop: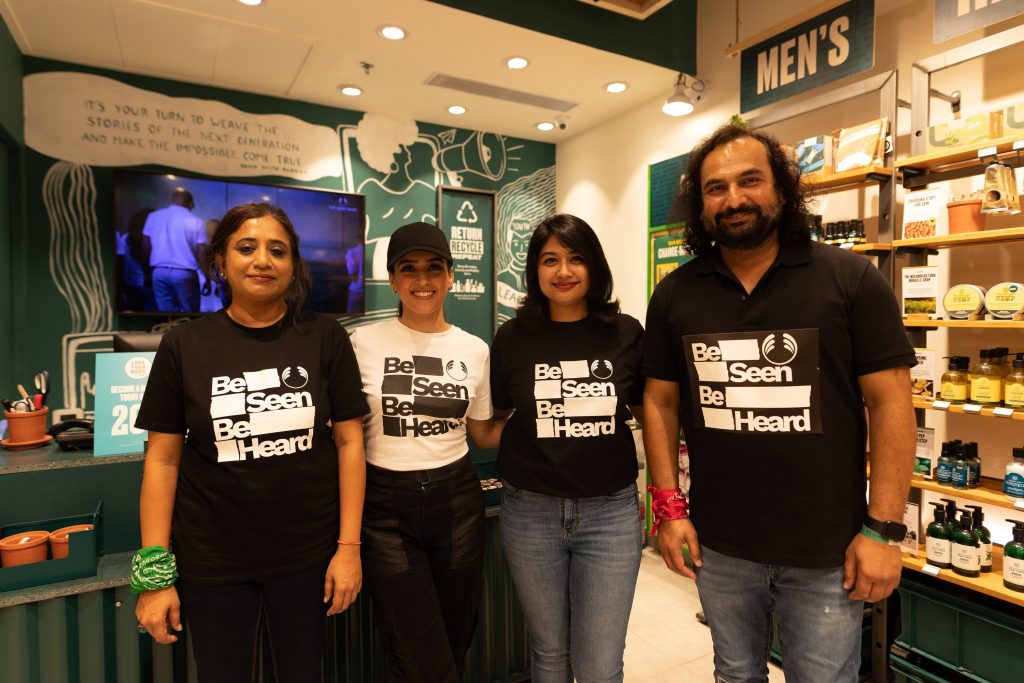 Founded in 1976 in Brighton, England, by Dame Anita Roddick, The Body Shop is a global beauty brand and a certified B Corp™. The Body Shop seeks to make positive change in the world by offering high-quality, naturally-inspired skincare, body care, hair care and make-up produced ethically and sustainably. Having pioneered the philosophy that business can be a force for good, this ethos is still the brand's driving force. The Body Shop operates about 3200 retail locations in more than 72 countries. Along with Aesop, Avon and Natura, The Body Shop is part of Natura &Co, a global, multi-channel and multi-brand cosmetics group that is committed to generating positive economic, social and environmental impact. The four companies that form the group are committed to generating positive economic, social and environmental impact. The Body Shop India is managed by Quest Retail Pvt Ltd and is operational in India since 2006. The Body Shop has 200+ stores across the country through its Master Franchisee Quest Retail.
About Quest Retail
Quest Retail is a pioneer in specialty beauty in India since 2006. Driven by the singular purpose of 'Responsible Beauty & Sustainable Beauty', Quest Retail creates delightful customer experiences through iconic brands, global standards and impeccable service, offering world-class shopping experiences to the Indian beauty buyer. At the same time, Quest Retail is strongly focused on responsible and proactive community development with multiple community development projects being delivered in the last 10 years in the areas of education, healthcare, protection of women & children, plastics pollution, environment protection and biodiversity. Bringing some of the most loved global beauty brands to India Quest Retail omnichannel footprint includes 800+ retail experts, 200+ stores across 75+ cities in boutique, travel retail and department store formats; as well as successful brand e-commerce platforms reaching 30,000+ pin codes across India.
About Young India Foundation:
Young India Foundation is India's first and only non-partisan, non-profit, youth-centric organisation focused on making Indian politics more youth inclusive. YIF is focused on platforming young people's voices and aspirations, all in the service of decreasing the gap between India's young demographic and its political representatives. YIF's work primarily operates at the grassroots supporting increased accountability, accessibility and inclusivity, thereby ensuring that young people contribute actively to shaping a future that reflects a diversity of needs and identities as well as the promise of democracy.