Tao Asian Kitchen, an acclaimed destination for authentic flavors and a modern Asian fine dining experience, is delighted to announce its grand launch in Jaipur. After tremendous success in Mumbai and Nagpur, Tao Asian Kitchen is set to captivate the taste buds of Jaipur's discerning food enthusiasts with its enticing menu and immersive ambiance.
With a focus on vegetarian cuisine, delectable desserts and refreshing mocktails, Tao Asian Kitchen brings a unique and inclusive dining experience to Jaipur. The restaurant's dedication to crafting innovative and tantalizing dishes has earned it a reputation as a go-to destination for Asian cuisine lovers.
The menu at Tao Asian Kitchen is carefully curated, offering a complete seven-course meal that showcases the rich and diverse flavors of Asia. The culinary journey begins with a selection of soups, including the delightful Japanese Nori, the invigorating Goji Berry, and the signature Tao Chimney Pot, this piping hot soup, served in a charming chimney pot, features a harmonious blend of hand-picked exotic vegetables, mushrooms, tofu, and glass noodles. For dim sum enthusiasts, Tao Asian Kitchen presents an array of delectable options such as Shiitake Mushroom and Tofu, Smoked Cheese & Spinach, Smoked Vegan Meat, and Water Chestnut with Broccoli. Each bite-sized delight is meticulously crafted to deliver an explosion of flavors. Ramen lovers will find their cravings satisfied with Tao Asian Kitchen's selection of four mouthwatering varieties. Loaded Vegetable Ramen, Spicy Coconut Ramen, Shiitake Mushroom Ramen, and Burnt Garlic Ramen showcase the perfect balance of spices, textures, and aromas, making each bowl a satisfying experience. Sushi enthusiasts can indulge in their bestsellers like the Classic Edamame Maki Roll, Creamy Avocado Maki, and Truffle Edamame Uramaki. These artfully prepared sushi creations are sure to impress even the most discerning palates.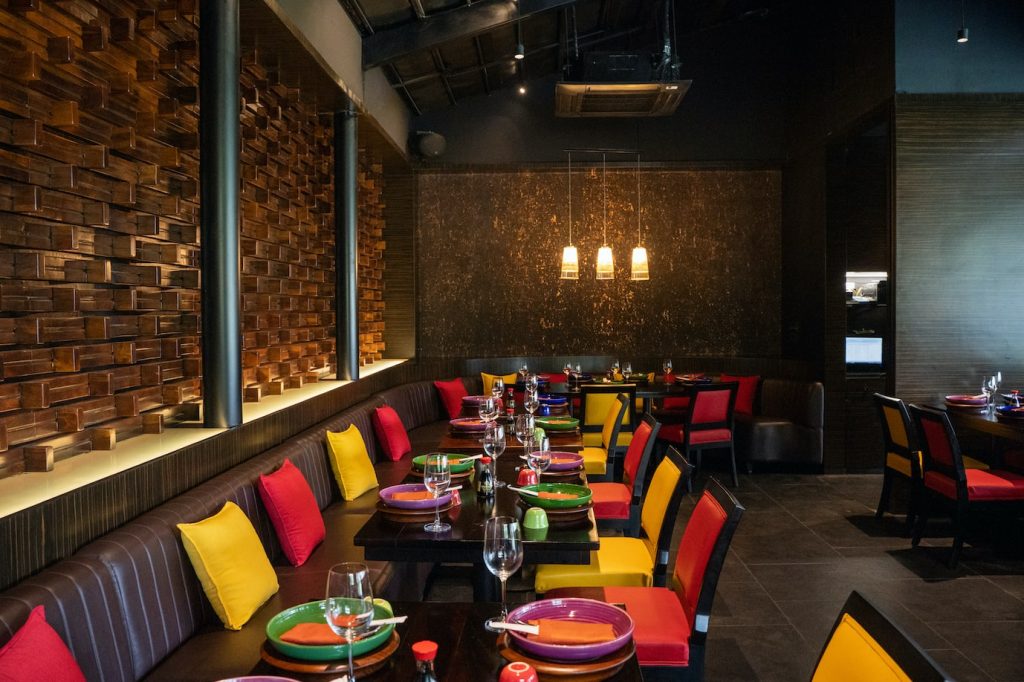 Additionally, Tao Asian Kitchen offers an enticing range of appetizers, including Tofu in Thai Peanut Sauce, Chilli Garlic Edamame, Korean Steamed Lotus Stem, and Korean Shimeji Mushroom & Tofu. The menu also features six varieties of Bao, such as Mix Mushroom, Pan Fried Trio Pepper Cheese, Charcoal Cottage Cheese, Edamame Truffle, Water Chestnut & Tofu, and Spicy Basil Bao. For main courses, guests can savor dishes like Exotic Vegetables in Black Bean Sauce, Exotic Vegetables in Thai Curry, Steamed Tofu in Ginger Sauce, and Schezwan Mapo Tofu. These flavorful creations highlight the culinary expertise of Tao Asian Kitchen's talented chefs. To complete the dining experience, patrons can choose from a selection of aromatic rice dishes like Blue Jasmine Rice and Gochujan Fried Rice. Noodle lovers will be delighted with options such as Ho-Fun Noodles, Classic Pad Thai Noodles, and Stir-Fried Udon Noodles, showcasing the diversity of Asian cuisine.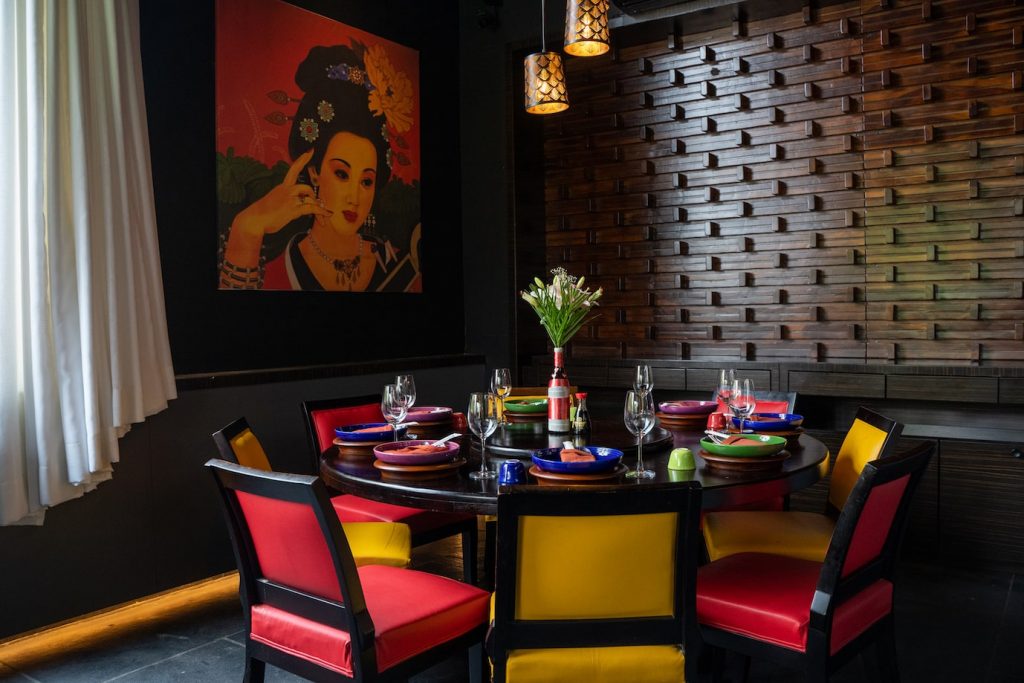 The mocktail menu at Tao Asian Kitchen features a delightful assortment of non-alcoholic beverages, each crafted with precision to provide a burst of flavor and a delightful sensory experience. Some highlights from the mocktail menu include Berry Blast, this tantalizing mocktail combines the richness of black currant and the sweetness of strawberry with a hint of lime; Tao Sweet Heart, An irresistible blend of fresh watermelon, ginger, and mint, the Tao Sweet Heart mocktail offers a perfect balance of fruity sweetness and a refreshing kick of ginger and mint; El Respeto, this enticing blend combines the citrusy notes of orange with the crispness of cucumber and the aromatic touch of basil; Blue Lagoon, featuring a blend of fresh pineapple juice and creamy coconut milk, this mocktail with its tropical essence and smooth texture is a delightful choice for those seeking a taste of paradise; and more.
Tao Asian Kitchen's launch in Jaipur marks an exciting milestone for the city's culinary scene, introducing an exceptional dining experience that blends tradition with innovation. The restaurant's commitment to vegetarian cuisine, mocktails, and an extensive menu of Asian delicacies is set to create a memorable dining experience for all.
For reservations and more information:
Website: www.taoasiankitchen.com
Instagram: https://www.instagram.com/tao_asian_kitchen/