One of the many great things about Bengaluru is its lovely weather and there is nothing better than spending time with friends and family in starry nights. And smokey Thursdays is just a cherry on the cake for all those who can't resist eating barbeque.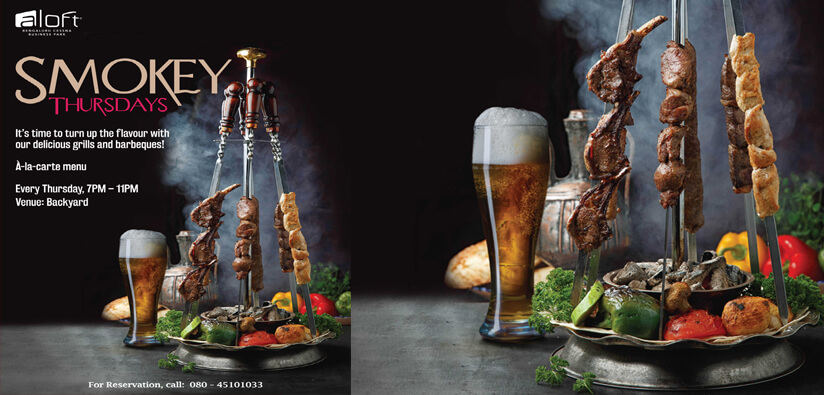 Now, Aloft Bengaluru Cessna Business has given the people what they want with Smokey Thursdays! A night full of BBQ and Grills, and we can't sit tight.
Indulge in the widest selection of BBQ platter served with a variety of meat, seafood, sauces, and fresh vegetables all grilled the desi way! Of course, no dinner is complete without dessert and we loved the tiramisu and chocolate cake, after a 'smokey' night! So, if you're looking to sample some great barbecue in the city, Smokey Thursdays are something you won't want to miss!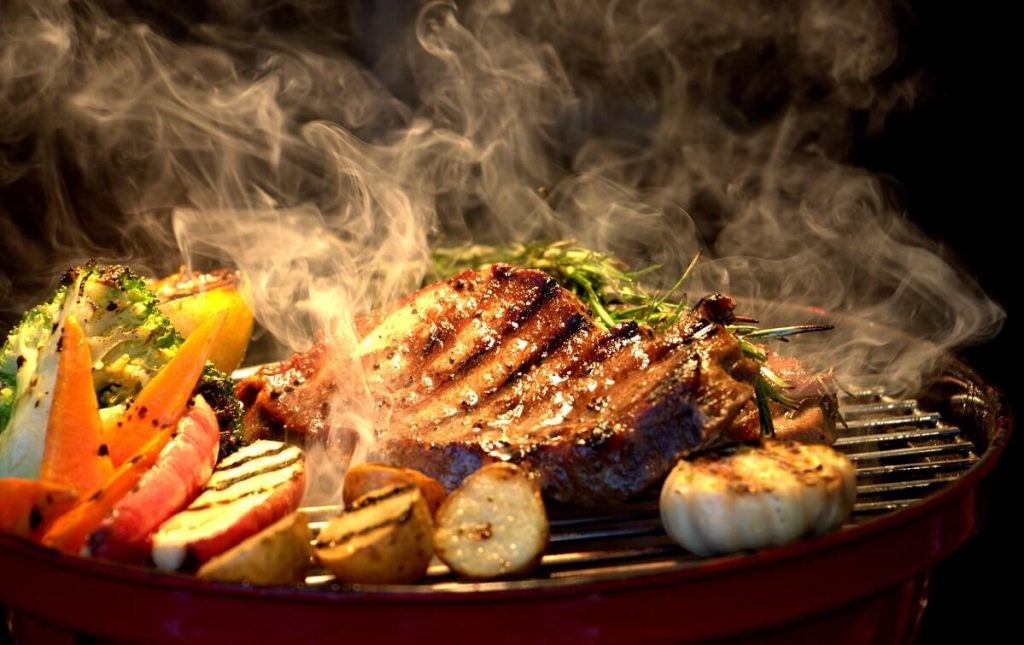 Date: Every Thursday, 21st February 2019 onwards
Place: Backyard, Aloft Bengaluru Cessna Business Park
Time: 7:00 PM to 11:00 PM
Price: A la Carte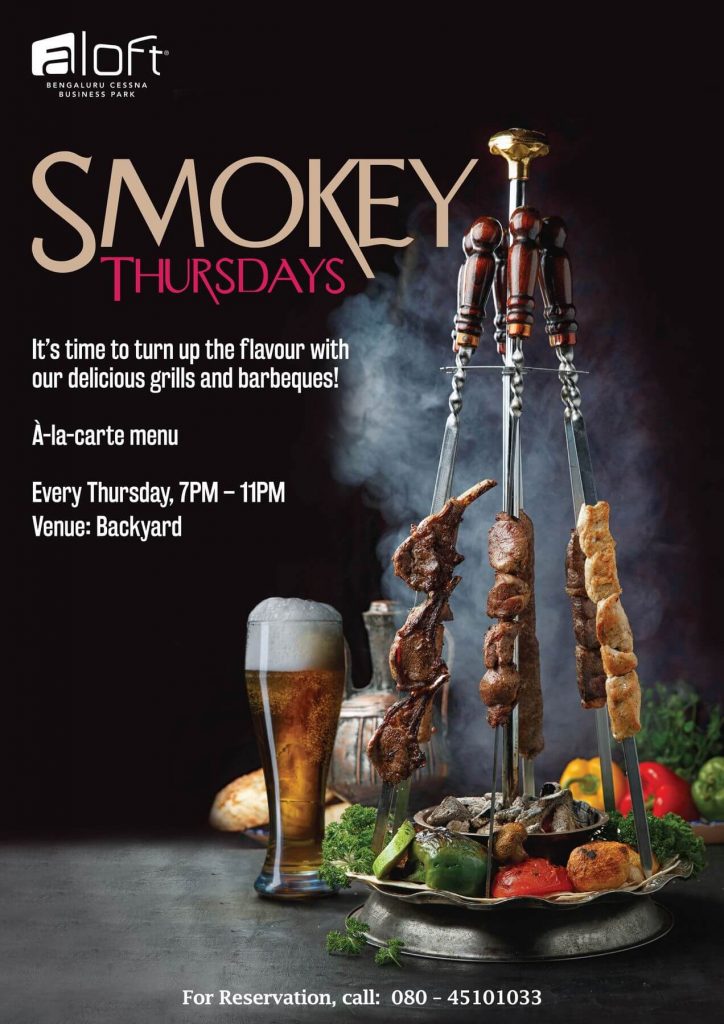 About Aloft Bengaluru Cessna Business Park:
Celebrate your style at Aloft Bengaluru Cessna Park, conveniently set on a high-tech campus on the Outer Ring Road in India's Silicon Valley. Aloft Cessna Business Park is a perfect confluence of leisure and business featuring 191 spacious, loft-like rooms, an urban design aesthetic, live music performances and an active social scene. The Backyard is the perfect place to spend an evening with your mates, and we loved the whole set up that was Tex-Mex themed for the first week! We started things off with some delicious loaded nachos that we couldn't help but guzzle down – paired with an ice cold beer, it'd definitely be our go-to combo! Fitness gym is known as 'Re-charge' and a pool 'Splash- Outdoor Pool' are added facilities that Aloft Hotel offers. To learn more, visit
www.aloftbengalurucessnapark.com
It's Barbecue Time…!!!