As an ode to women power, Sussanne Khan gathered an eclectic bunch of friends and decor aficionados to host a special night set in the midst of luxury marble on International Women's Day.
Sussanne teamed up with The Quarry, curators of luxury marble and rare onyx in décor, to raise a toast to womanhood. Actor Kalki Koechlin, who was also present for the event, performed a one-of-a-kind (monologue) at the event, co-hosted by Prachi Thadani and Reshma Ajbani. The Quarry Gallery celebrates woman power carved in stone and their accomplishment in design, an industry which was hitherto male-dominated.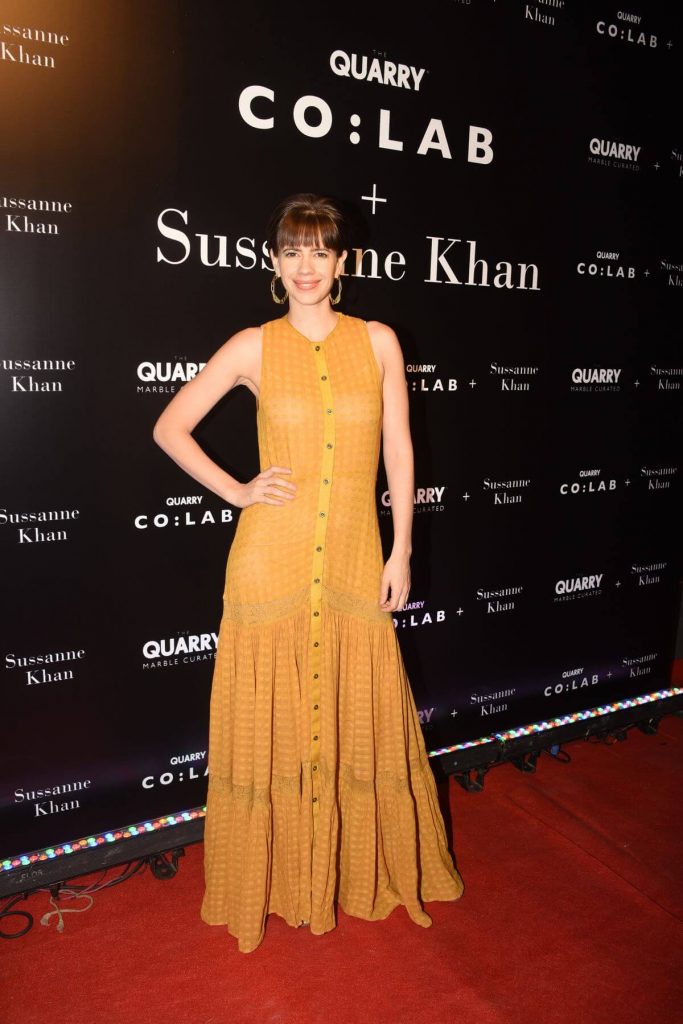 Rupesh Shinde, Founder and Chief Curator of The Quarry said, 'The Quarry celebrates the way women play their myriad roles in all facets of life with equal power and ease. We commend how women have excelled in nurturing families but also having built professions with verve and vigour. To commemorate this remarkable journey of breaking stereotypes, The Quarry joins the global celebration of womanhood.' The Quarry is transforming the way marble and rare onyx is picked, displayed, bought and sold.
Sussanne Khan quoted, 'I'm so excited about my collaboration with the Quarry. As a designer, it's a real joy to come to the Quarry to be inspired by the lavish variety of stone and marble which one can only find here. This evening we are going to celebrate womanhood and enjoy just being ourselves all within this beautiful marble lab, the first of its kind in India'.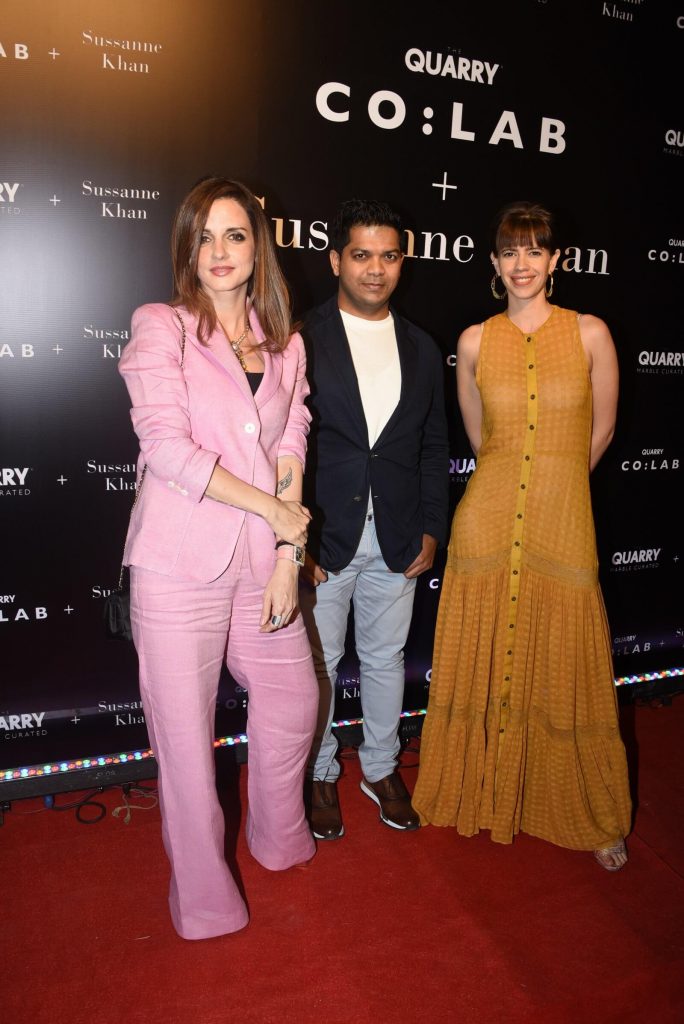 Designed to amaze and inspire, The Quarry CO: LAB is among the world's most exciting design spaces. The Quarry presents an over 8000 sq. ft luxurious living space created by India's next generation Harvard educated architect and in collaboration with the world's best designers and luxury brands. Here you will see over 130 different varieties of marble used in ways that you can never imagine. From a world record, 20 feet marble table with no legs to an amazing ping-pong table and mysterious walk-in wardrobes; It's a must visit before you even think of buying, planning and designing your home.
Even the 12,500 sq. ft gallery located in Mumbai is nothing less than amusing. The Season II collection features 27 colours from 32 quarries globally. The collection is simply breath-taking that includes the Sodalite Plus, Lemurian Blue and Statuario Super Extra. The visitors are personally guided through by knowledgeable curators, who help understand the various quarries, the calcification levels and then match it with the project requirements.
Some of India's finest architects, celebrity designers, movie stars, business tycoons, sports stars and discerning homeowners have visited and loved The Quarry. Many leading fashion and lifestyle magazines have shot their celebrity cover stories at The Quarry CO: LAB.
Instagram handle – https://www.instagram.com/thequarrygallery/
Call +91 99305 44444 for an appointment.