The first month in the bengali calendar happens to be a month of celebrating cultural prosperity. After borsho boron people in Bengal gear up for
the celebration of Nobel laureate Rabindranath Tagore's Birth Anniversary better know as 'Kavi Pranam' or ' Rabindra Jayanti'. The sweetness of devotion and the joy of celebration unites uniquely making the poet's birth anniversary an occasion to remember. Singer and Painter Soumita Saha from the city of Joy adds shades of joy to preparations for this celebration making it memorable this year. Soumita and French artist Greg Sauzet's experimental work on Rabindra Sangeet made it to the International Film Festival of Iver Heath,England earlier this year. This time, the Indo-French duo's excellent work has been selected for the Cefalù International Film Festival, an international film festival that takes place in Italy. Feature Films, Documentaries and musical films from different countries have been selected for this festival taking place Cefalù, located in Sicily, Italy. Most of us know that Tagore's paintings were first exhibited in France. The bong artist Soumita revived Tagore's french connection having teamed up with French music producer Greg Sauzet for an experimental Rabindra Sangeet project.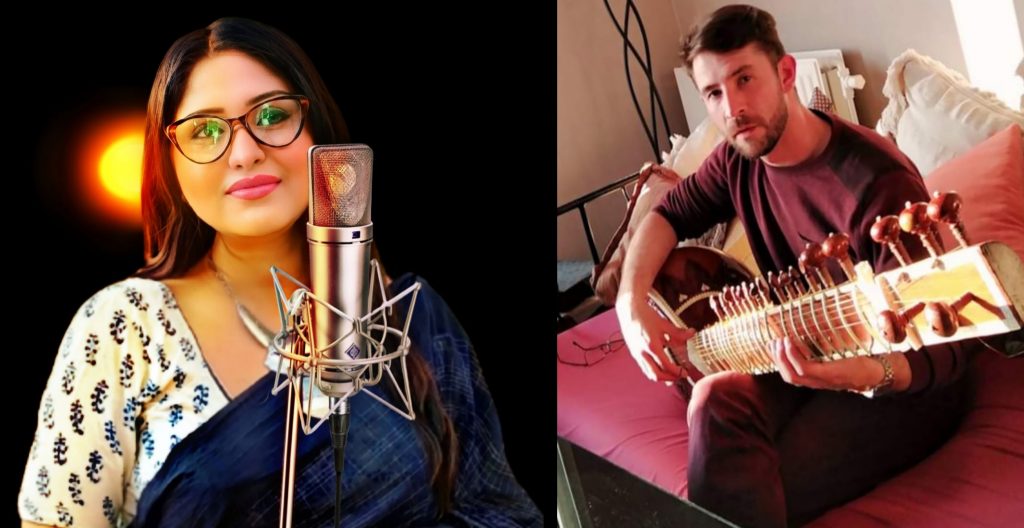 The song previously made it to a prestigious International Film Festival in England, followed by Cefalù International Film Festival in Italy. As the song was nominated in musical film category for Cefalù International Film fest, the singer shared the good news on various social networks with her followers. It is noted that Poitier resident music producer friend Greg Sauzet's dedication towards Tagore Music impressed Soumita. After that, the musical duo from two different corners of the globe collaborated to work on a romantic Tagore's song "O Je Manena Mana". Singer Soumita Saha has a distinct presence in the niche of Art. Soumita's paintings have been exhibited in various places in India as well as in art galleries of Washington DC, Portland, and Venezuela. Soumita is an architect by profession and this architect successfully bridged France and India through Tagore music. The music video of the song also featured some of the relevant art work by Soumita. Soumita's music videos have a seperate fan base for she blends her crafts and spectators appreciate that.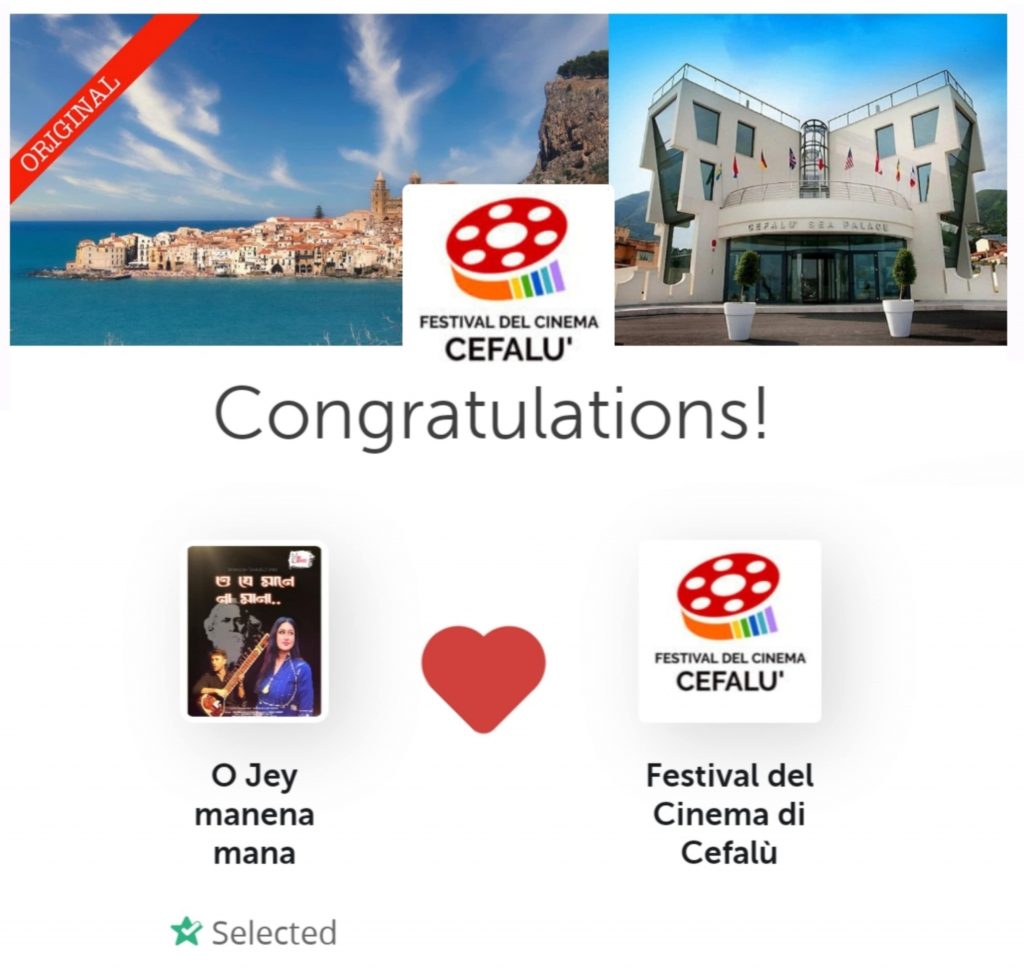 The artist's better half Agniv Chatterjee was on camera for this project. Agniv is a senior software engineer, but indubitably highly skilled in camera work.
Speaking about the song, Soumita added, "Greg is a very talented artist, his grasp on Shastriya Sangeet is truly impressive. I was thrilled having witnessed his passion for Rabindranath Tagore's music. Having collaborated we bridged France and India, better to say revived Tagore's french connection. Little did we expect, that this bridge is planning to connect itself with England and Italy in the light of tagore. Atleast i love to envisage this entire thing this way. I must say this makes me truly happy. Honestly, Agniv, Greg and me none of us expected it to get nominated in international film festivals. But we are really optimistic about this project and all our upcoming projects. The most joyous thing is that we have traversed this whole long path holding hands of Tagore. I cannot express in words how amazing it feels".