Michael Kors is pleased to announce the release of the Summer 2023 ad campaign for MICHAEL Michael Kors and Michael Kors Mens, starring Bella Hadid, Felice Van Noordhoff, Sacha Quenby, He Cong, Jill Kortleve and Baptiste Radufe, and shot by photographer Lachlan Bailey.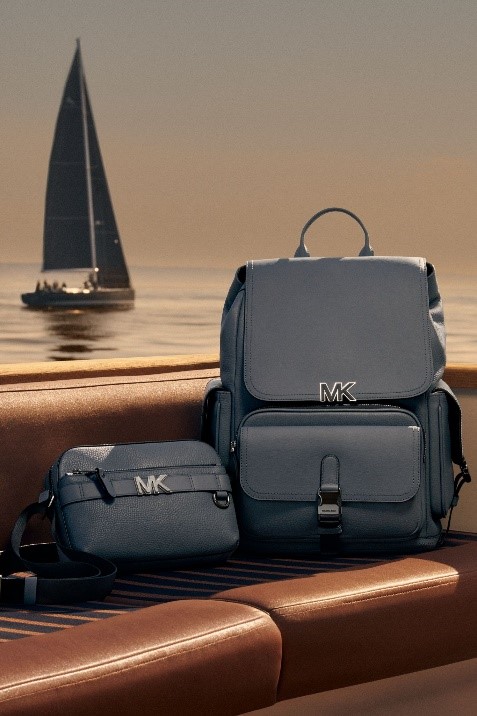 Come along as the cast of frequent fliers embraces the coastal cool of California, soaking up the SoCal sun in jet set style. From private poolside relaxation to scenic drives along the Pacific Coast Highway and sunset sails, summer hits its peak as Bella Hadid and friends explore all that the West Coast has to offer. Bailey's luminous images artfully capture the sun-kissed lifestyle of Malibu.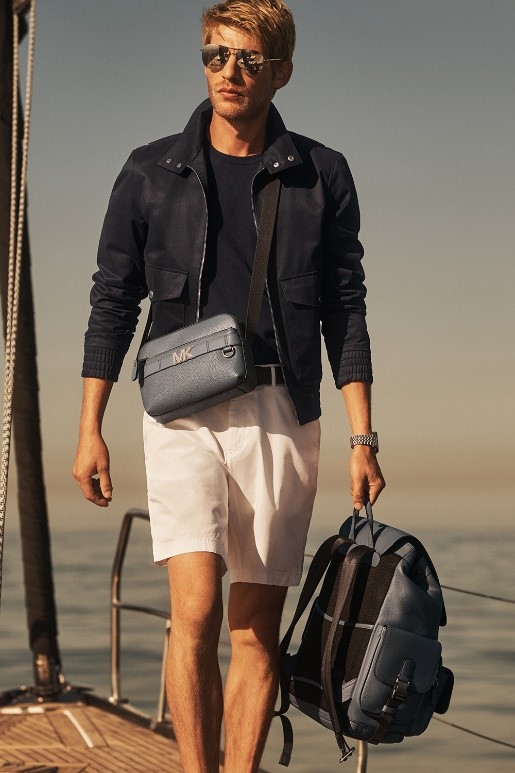 MICHAEL Michael Kors Summer 2023 exudes confident energy with an elevated take on warm-weather dressing. Statement separates reimagine everyday ease with ultra-bright designs, eye-catching prints and cutout matte jersey silhouettes. A palette of chic neutrals balances hits of electric turquoise, geranium and lime green on everything from peek-a-boo dresses to swimwear sets and lightweight layers.
On the accessories front, summer calls for the chic, hands-free ease of our easygoing Slater sling packs and Mila crossbody bags. Neon and woven straw refashion the popular Parker bags for summer sun while our Hamilton and Westley tote bags serve as the ultimate carryalls for on-the-go style.
Michael Kors Mens channels a suave seaside vibe with lightweight outerwear, polished separates and vacation-ready bags and luggage.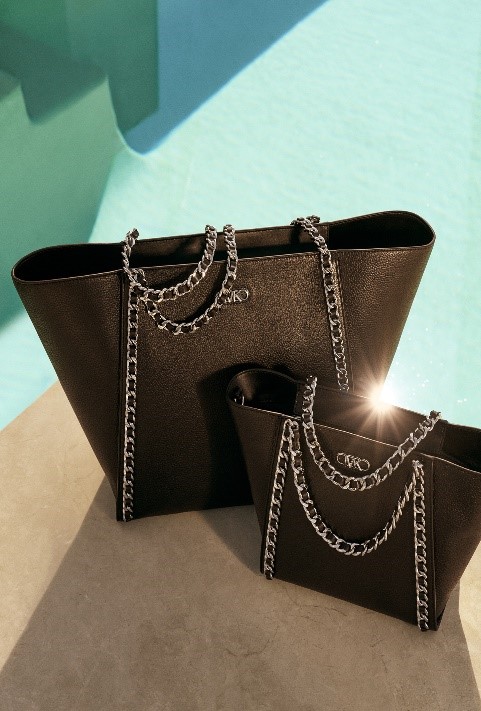 The global campaign will debut on digital outlets, as well as social media platforms and traditional outdoor media placement.
About Michael Kors
Michael Kors is a world-renowned, award-winning designer of luxury accessories and ready-to-wear. His namesake company, established in 1981, currently produces a range of products under Michael Kors Collection, MICHAEL Michael Kors and Michael Kors Mens, including accessories, ready-to-wear, footwear, wearable technology, watches, and a full line of fragrance products. Michael Kors stores are operated in the most prestigious cities in the world. In addition, Michael Kors operates digital flagships across North America, Europe and Asia, offering customers a seamless omni-channel experience.
Forward-Looking Statements
This press release contains forward-looking statements. You should not place undue reliance on such statements because they are subject to numerous uncertainties and factors relating to the operations and business environment of the Company, all of which are difficult to predict and many of which are beyond the Company's control. Forward-looking statements include information concerning the Company's possible or assumed future results of operations, including descriptions of its business strategy. These statements often include words such as "may," "will," "should," "believe," "expect," "anticipate," "intend," "plan," "estimate" or similar expressions. The forward-looking statements contained in this press release are based on assumptions that the Company has made in light of management's experience in the industry as well as its perceptions of historical trends, current conditions, expected future developments and other factors that it believes are appropriate under the circumstances. You should understand that these statements are not guarantees of performance or results. They involve known and unknown risks, uncertainties and assumptions. Although the Company believes that these forward-looking statements are based on reasonable assumptions, you should be aware that many factors could affect its actual financial results or results of operations and could cause actual results to differ materially from those in these forward-looking statements.