A range of pro-planet wristwatches that will not need battery replacements, EVER!
With today's eco-conscious consumer, fashion is no longer just restricted to style. The coming together of style along with sustainability has created a range of accessories and designs that are increasingly pro-planet. As we move towards a more thoughtful, considerate, and responsible future for fashion, Skagen comes to the fore with their timeless and pro-environment wristwatches for him and her.
SKAGEN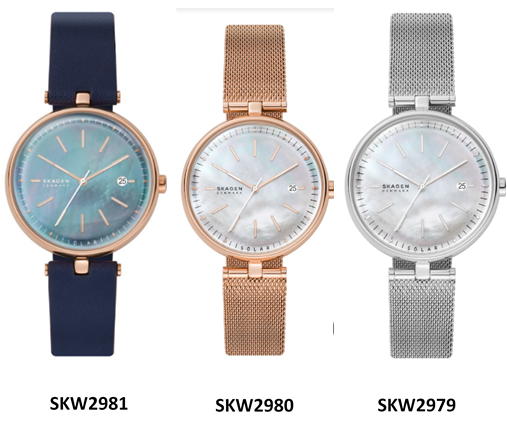 Inspired by the minimalism and earth-friendly processes of Skagen city and the Danish coastline, Skagen is on a journey to give their products and packaging an eco-friendly makeover. As they lead an industry-wide change with a reduction in their carbon footprint on the planet, Skagen reinforces their pro-planet mission with its brand-new collections – Karolina and Henriksen, a range of sleek and sustainable solar wristwatches for women and men, respectively.
Each solar-powered watch contains a solar cell underneath each dial. This is used to convert any form of light into electrical energy and store the power in a secondary battery. Unlike conventional quartz watches, these watches do not use a silver oxide battery, thus, eliminating the need for battery replacement. Once fully charged, the timepiece will run on its own for a significant amount of time, ranging from anywhere between 4-6 months. When the power is running low, the second hand will have two-second interval movements to signal depletion.
Each fine timepiece in the Skagen Karolina collection is detailed with solar-powered movement, fluid transition of the crystal surface, and a slim case wall. Featuring genuine mother-of-pearl dials, these watches are set to infuse every look with a chic Danish aesthetic.
These solar timekeepers can be availed in two contemporary strap alternatives—a sustainable, navy eco-leather strap and a minimalist mesh, in rose gold and silver. These charming 3-hand solar timepieces also save one from the hassles of battery replacement, forever. Thus, offering a naturally stylish and ecologically responsible purchase.
The Skagen Karolina collection will charge about 1 day of power with just 2 minutes of full sunlight! Priced at INR 13,495 the solar watches can be availed from select online and offline stores.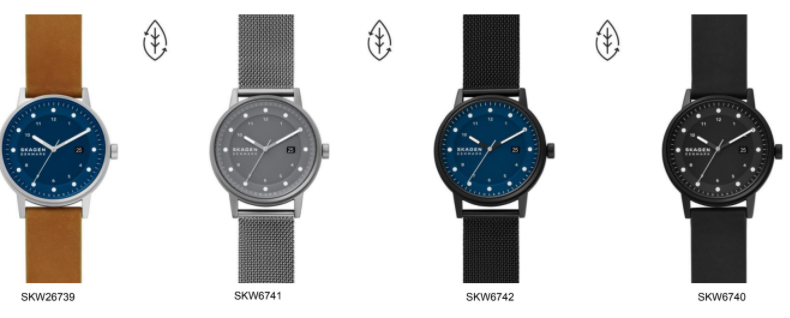 The Henriksen Solar merges Skagen's signature design language with a solar movement, without compromising on either perspective. With little to no difference in the slim structural aesthetic, it is similar to a traditional non-solar watch in many ways. The timepiece also features a purposeful date window at the 3 o'clock position. Available in mesh and leather straps, in grey, brown, and black styles, the interchangeable options ensure you have a fresh look for every occasion.
The collection also features a quick start function: the watch will start running again within a few seconds after exposure to light more than 1000Lx (Fluorescent lamp 30W/ 70cm). The watch cannot be overcharged! Each watch contains an overcharge prevention function that will prevent the secondary battery from deteriorating or breaking – always making it a responsible style choice.
The Skagen Henriksen collection is priced at INR 13,495 and can be availed from select online and offline stores.
About Skagen
SKAGEN was inspired by the Danish coastal town from which they borrow not just a name, but a warm spirit and minimalist mindset. SKAGEN creates watches, wearables, jewelry, and leather goods, driven by their guiding principle: Good design for better living. The key, for the brand, is simplicity — capturing only what's truly essential in an uncomplicated, great-looking way.