Weddings are surely magical and filled with love and happiness, but they're also a major money suck. Engagements can be comparatively simple—unless you are eloping or getting married in a courthouse ceremony. If you are wedding planning on a budget and your plans don't include hiring a wedding planner, here are some money-saving tips for your wedding.
While looking for ways to save money on your wedding may not sound romantic, it may be the best gift couples can give themselves in the long run. Cut back on wedding costs can mean more savings to put toward other financial goals as a couple—goals like travel, buying a home, starting a family, saving for a child's education or building an emergency fund.
But before you go into panic mode, know that there are ways you can shrink your wedding bill without dashing your big-day dreams — or annoying your judgemental relatives. We know it's hard not to want the biggest, prettiest, most romantic wedding of the year so here are some of the sneaky and genius ways to save your money yet make it look like a million dollar wedding altogether. First pick your food, dress and jewellery (no compromise in these areas whatsoever) and then sit down with a list of things you can cut down on.
# Choose Seasonal Flowers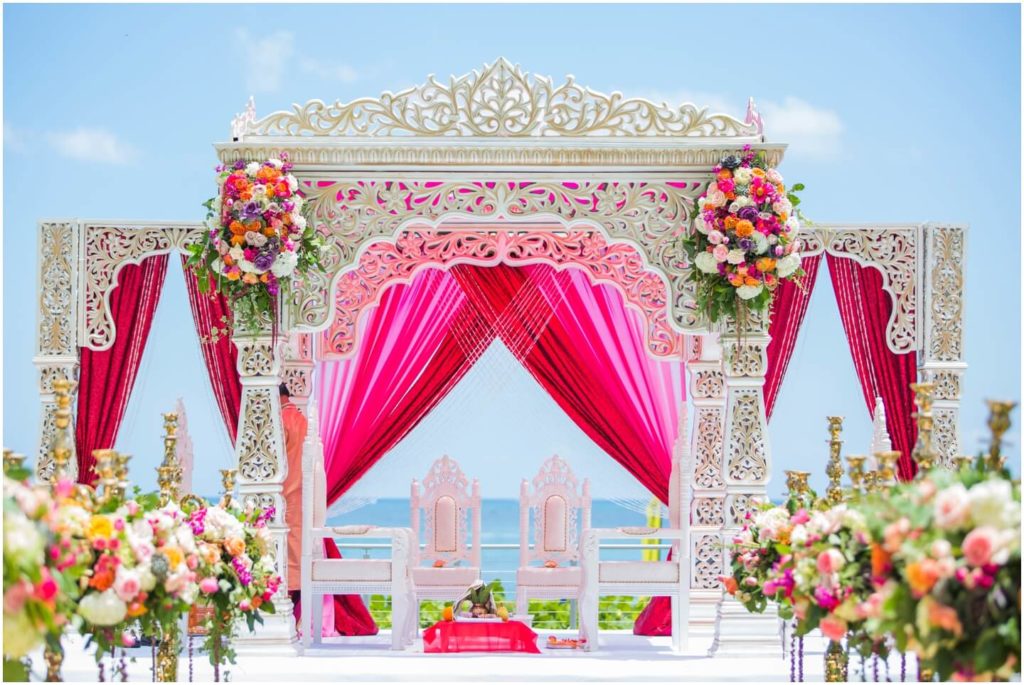 Flowers are one of the beautiful and refreshing ways to decorate a wedding venue, but can also be among the priciest. Especially when you are buying in bulk go for the wholesale stores for best prices and fresh materials. One smarter tip, pick the seasonal flowers that are available with the local vendors instead of ordering them from faraway places.  Believe us your guests won't notice those expensive pink roses and orchids.
# Small Ceremonies At Home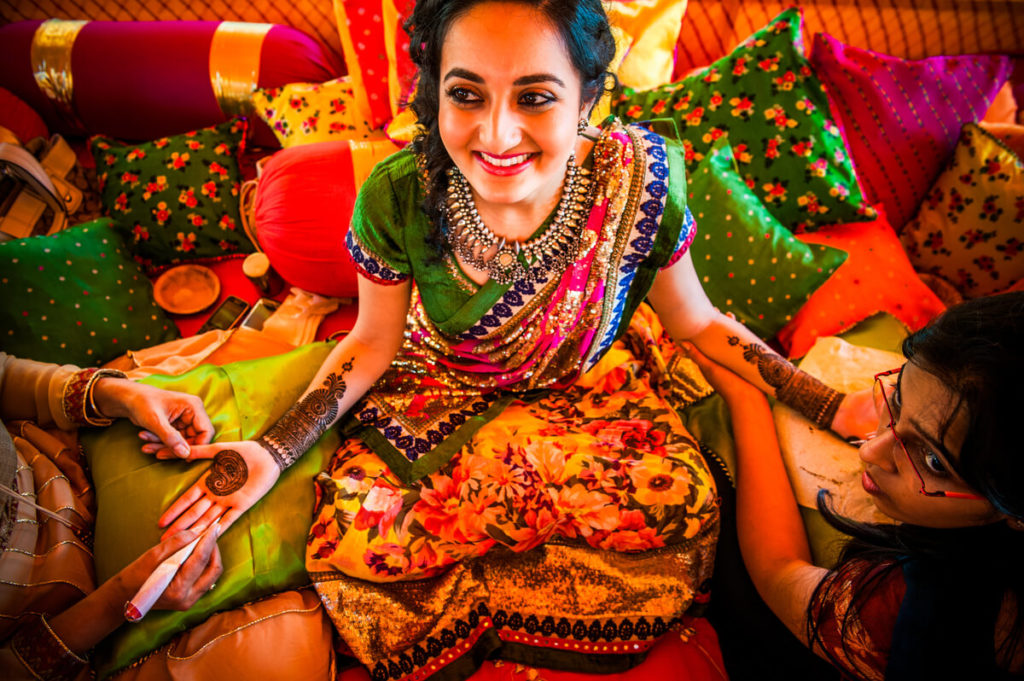 Ceremonies like haldi and mehendi only sees close friends and family's presence so it is best to keep these ceremonies in your home instead of booking a whole different venue. You can put up a small intimate yet quirky décor, as your personality suggests, in your hall, backyard, terrace, lawn or garden and grove to your own playlist with the closed ones.
# Day-Time Weddings Are Vibrant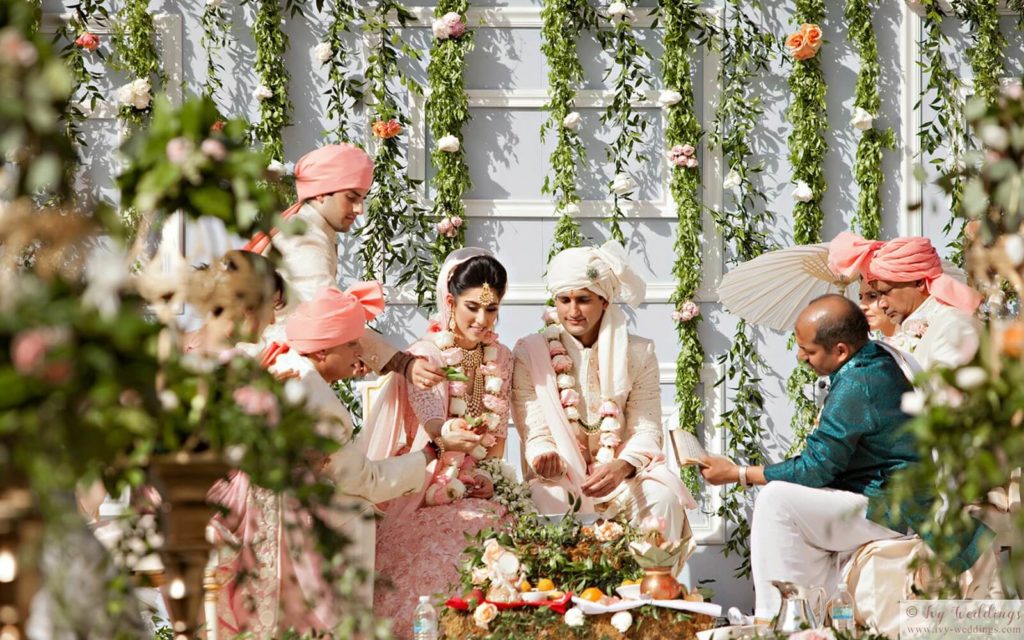 Most of the weddings take place in night which just costs much more for lighting and well more lighting. Instead opt for a day-time wedding which is much more vibrant and colorful under the sunlight. You can take advantage and put up colorful backdrops and use small DIY or crafted décor pieces to hang around the venue, the options are limitless.  Also, we promise your candid pictures are going to be fabulous in that natural sunlight.
# Wedding And Reception At The Same Place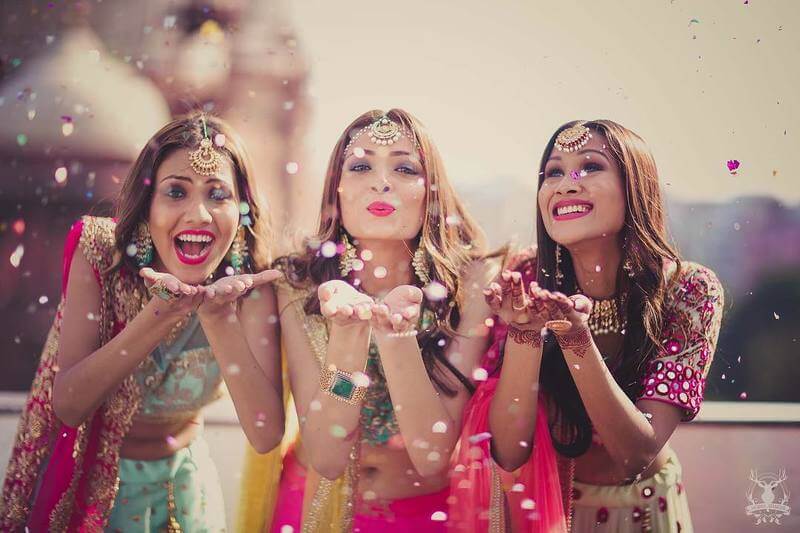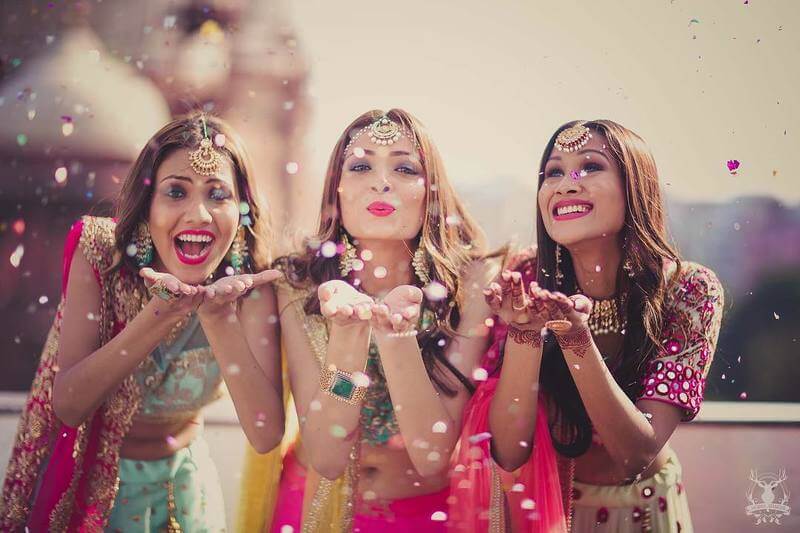 Opt for wedding and reception ceremony at the same place, this way you are not only saving a lot of money on redecorating everything from scratch at a new venue, but your guests will also enjoy at the same place as they don't have to move their things. Now that you have saved that much money you can change a backdrop or décor here and there and you are ready for your next event.
# DIY Photo booth and Craft-Props
Pick local materials for décor, textures and designs that will give the venue a unique edge. Remember expensive is not important colourful and creative is, so look for cute props and materials for hanging (example- paper fans, printed teapots, kites, tassels, lighted glass bottles, origami birds etc). Same way, your booths too can be funky with simple yet creative DIY in a corner that will be flooded with interested people getting clicked.
# Save On DJ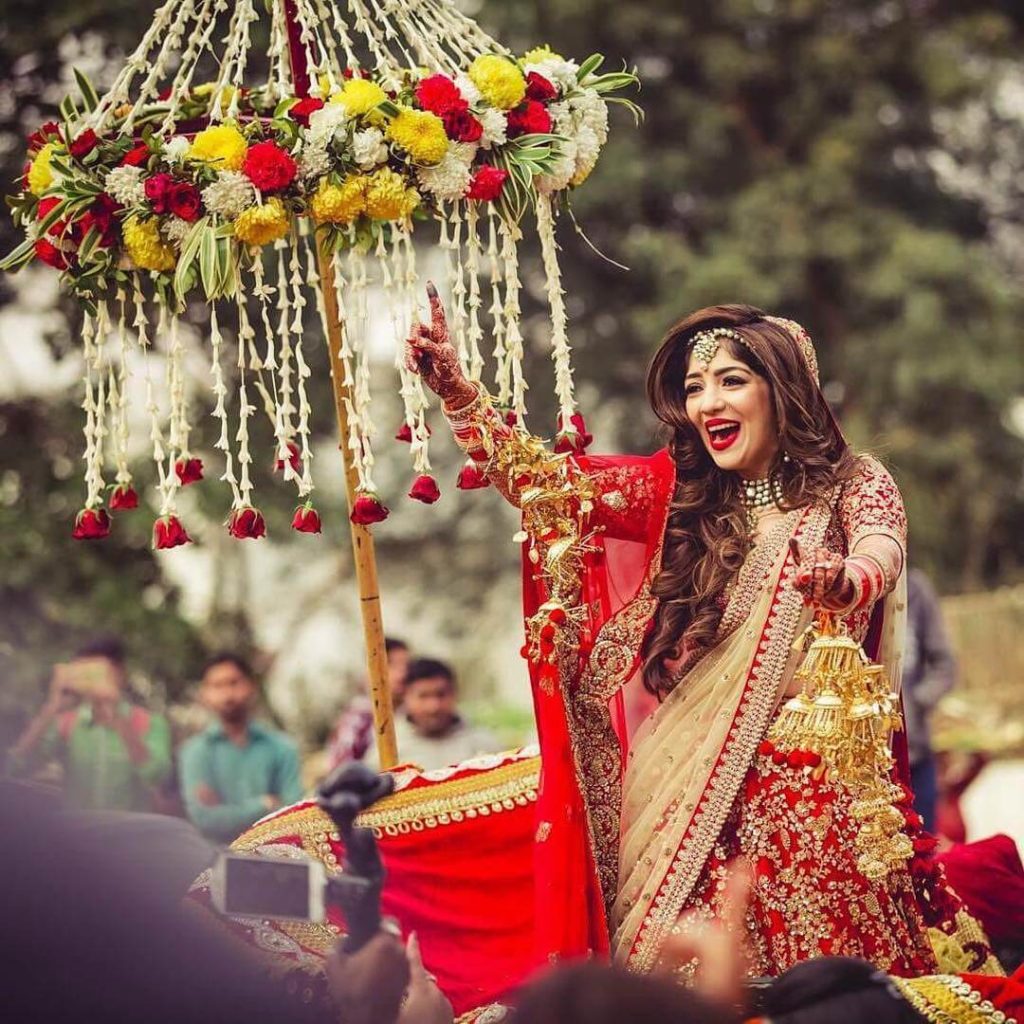 Have you been in parties and weddings where a DJ is mindlessly playing tracks which are sometimes so off the beat and non-relatable that the whole essence of the event gets sour? Yes, exactly the point, who needs an expensive DJ anyway when you can make your own playlist, keeping every guest's age in mind so that everyone can have their own nostalgic moments, and put it on some sound system and leave the rest with one of your friend or relative who can take care if there is any technical glitch.