From a life of glitz and glamour to becoming a silent spectator at celebrity weddings, Megha Bhatia through her book "The Jitters behind the Glitters," unravels all aspects behind the ideal "big, fat, Indian wedding"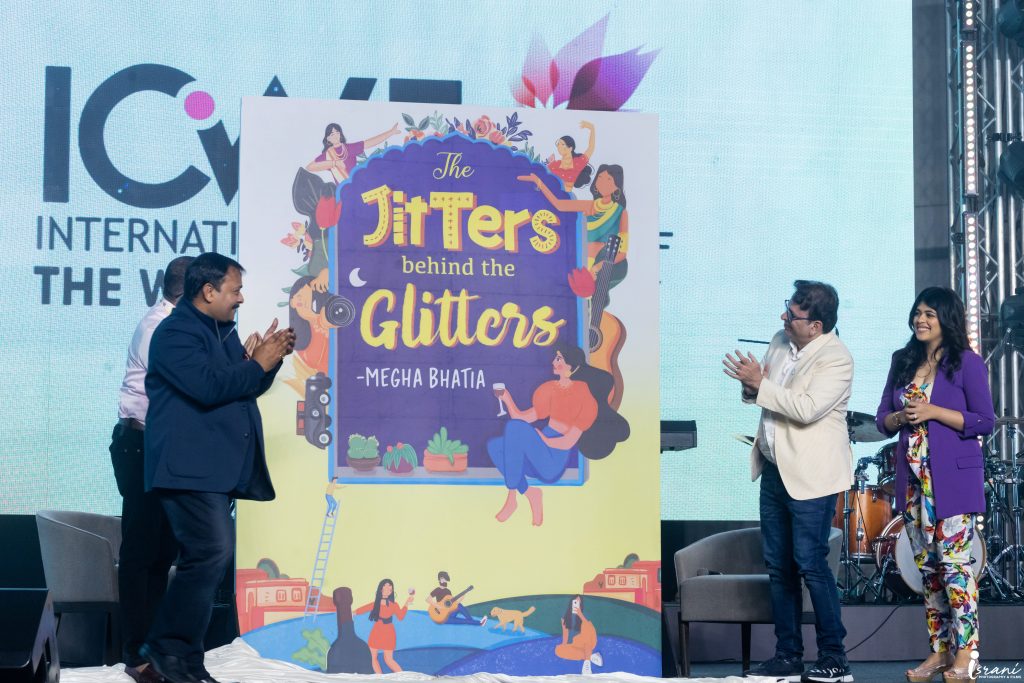 Megha Bhatia; celebrity wedding photographer, entrepreneur and Founder of Israni Photography launched her brand new book, highlighting the nuances of millennial weddings portrayed like never before – "The Jitters behind the Glitters," at The Leela, Bhartiya City on Sunday, 28th August at 12pm at International Convention Of The Wedding Fraternity. The book was launched by Roshan Abbas, Parthip Thyagarajan (Founder of Wedding Sutra) and Samit Garg (Co founder of E-Factor Experiences Ltd.)
An extraordinary read gets one to completely immerse themselves in it to a point where one forgets their surroundings and transcends into a fictional universe. It is an escape, a journey as well as a guide on its own, with a gripping plot, compelling characters, unique and absorbing stories but above all; relatability and relevance to society, and there is nothing more relatable to Indian society than the ideal "big, fat, Indian Wedding."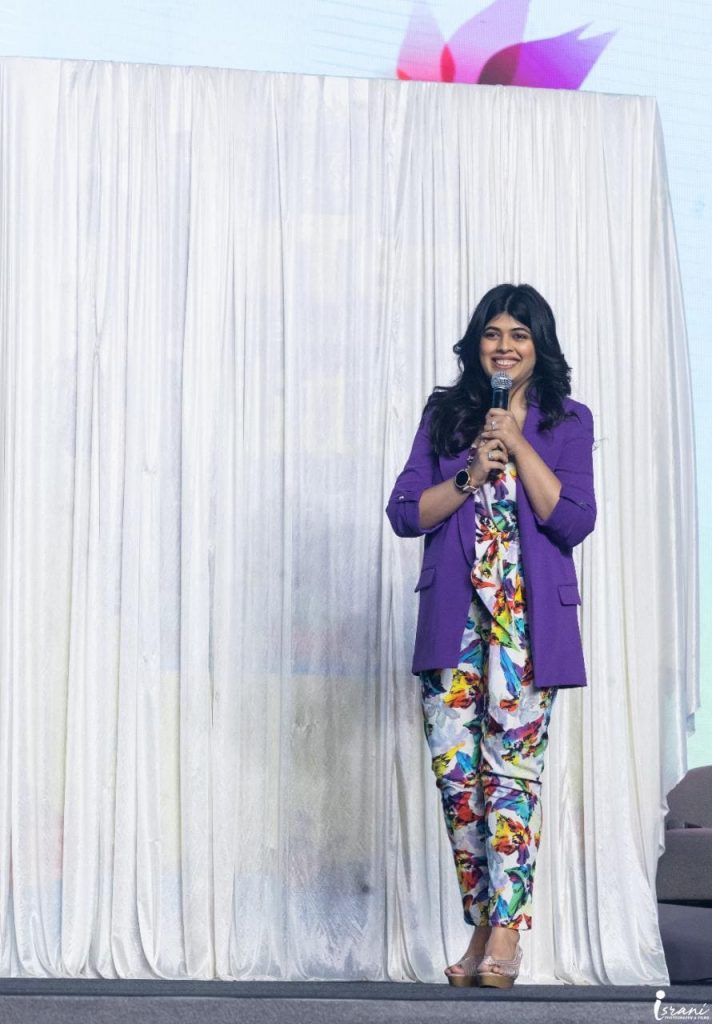 Megha Bhatia is an ambitious, energetic and focused 30 year old with a vision to make her company; Israni photography a name known to every household for Photography & Filming in India. With a decade of experience in this field and having worked on over a thousand weddings including the celebrity weddings of Himesh Reshamiya, Disha Parmar & Rahul Vaidya, Geeta & Harbajan Singh, Niti Mohan and many more, she has managed to capture real time stories and emotions experienced by mankind and encapsulate them into a single film.
Bangalore has a new young girl in town, who has experienced both the sides of glamour and fame. From being a famous child star to becoming a silent spectator at celebrity weddings, Megha Bhatia has managed to document the "real" side of seemingly perfect and extravagant occasions. Megha Bhatia, through her book "The Jitters behind the Glitters", showcases her experiences of being a quiet yet keen observer at weddings, and shares these intriguing stories that were previously only limited to being captured on film.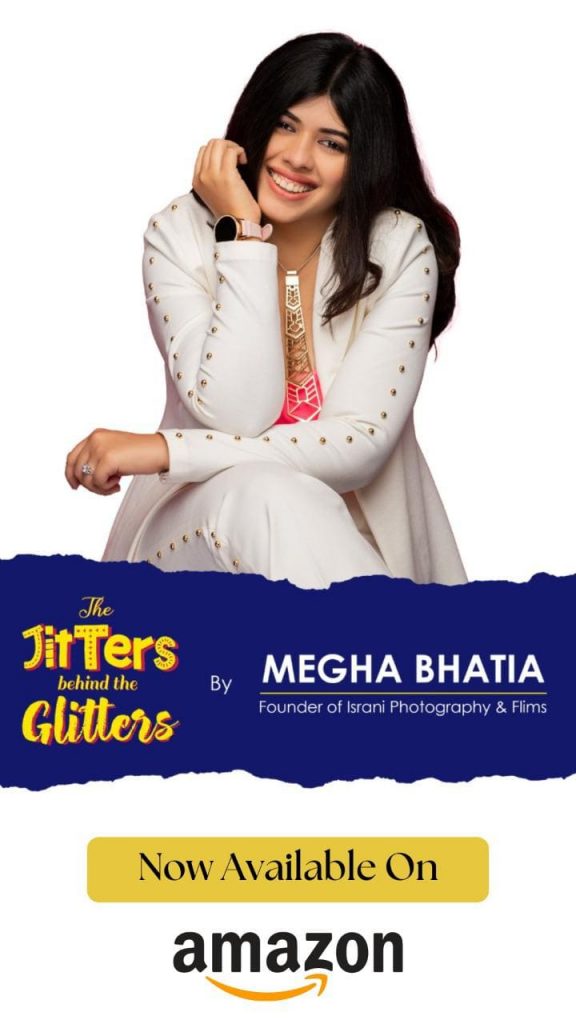 With majority of Indian weddings involving not just the merging of two people, but the blending of families, communities and cultures, it is often disillusioned as a concept to build or maintain social status. "The Jitters behind the Glitters" brings out reality and breaks the flawed perception of weddings to unravel the fact that "all that glitters is not gold." From the past, present and future of Indian weddings, expectations versus reality, brides and the dowry system, the wedding market as well as social media, the book shines light on all aspects of Indian weddings and marriages.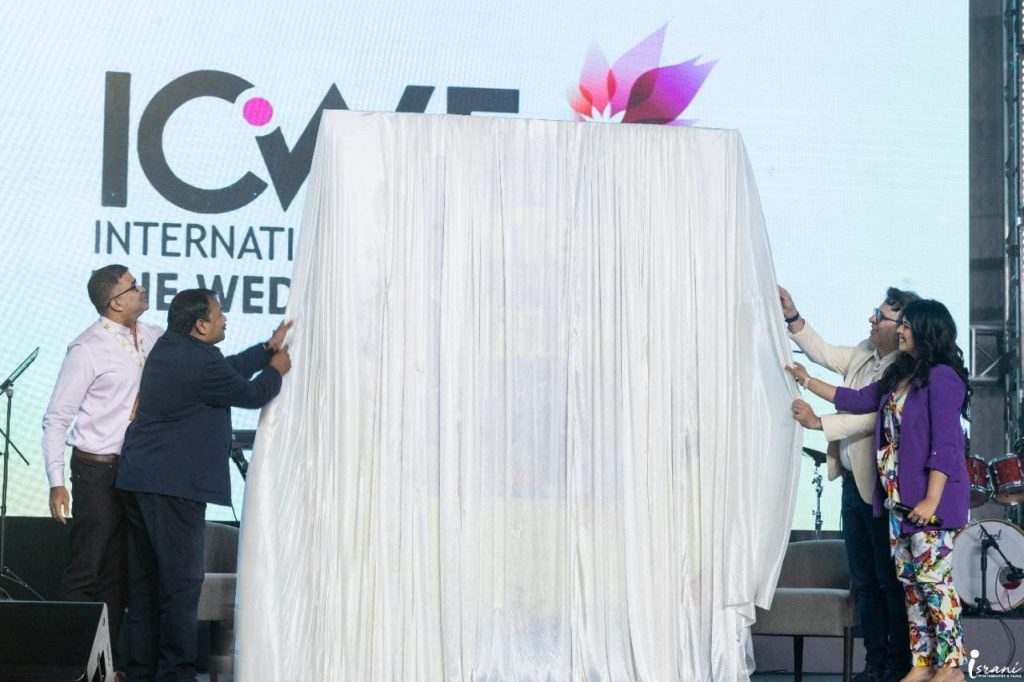 Weaving stories and being a carrier of happiness is what gives Megha immense joy and satisfaction. Being one of the first females in the industry, Megha Bhatia does not limit her lens to photography, but uses it to capture real life stories of impending love, joy, crippling heartache as well as heartwarming romance. There is so much that goes into curating the perfect wedding and people often get so lost in the pomp and the stress of what the society will think that often the purpose behind the wedding itself is lost. The book is also a small effort to showcase the hard work and ideation that goes behind making an Indian wedding the ideal "big fat Indian wedding."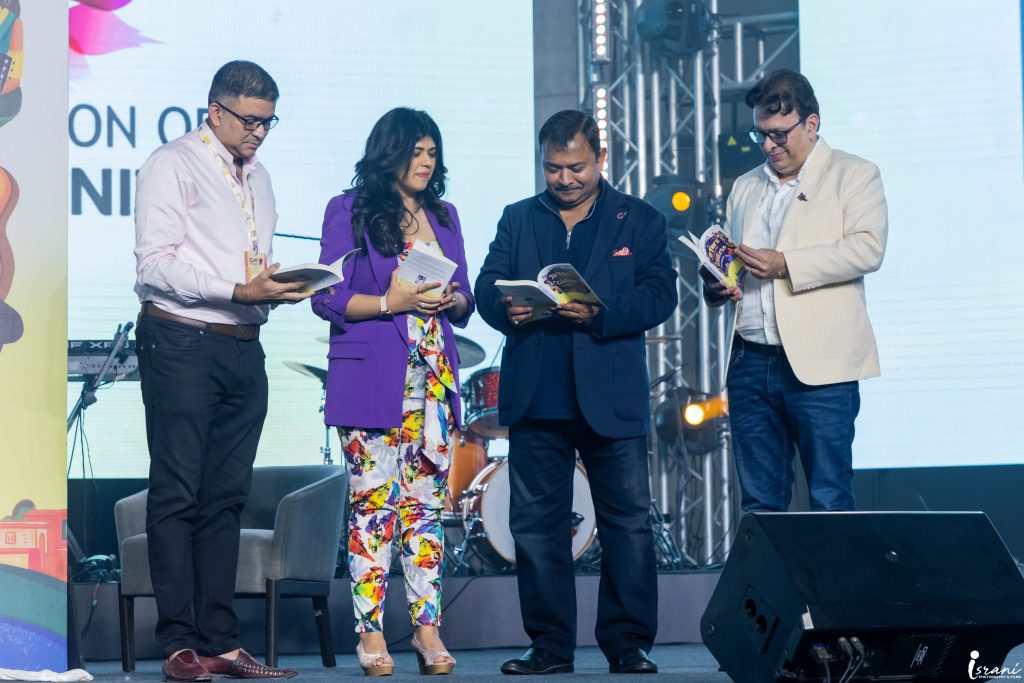 "The Jitters behind the Glitters" highlights the nuances of marriage in the present day and age in a manner never seen before. The series of short stories reveal raw and emotional anecdotes of brides, grooms and their families and is a reminder of the fact that it is ultimately not the "Big Fat Indian Wedding" that matters, what matters most is a respectful marriage and the importance of working towards making it a beautiful one.
About the Author

Megha Bhatia is a famous child star turned wedding filmmaker with a decade of experience, and has been holding the strings at Israni Photography for 10 years now, showcasing her love for essaying stories through films. She is also the Co-Founder of Mumbai's first experiential networking club; "The Clique Club." Being a part of the wedding jargon for so long now, she has turned her passion into a niche at the young age of 30. With her experiences of capturing different cultures, communities, rituals and unique love stories infused with Indian family drama, she brings out to the world her versions of real time stories through her book "The Jitters behind the Glitters."