Just like us, our fathers also need good self-care and skin-pampering every day. As on most days, they step out of the house for work, they get little time to follow a skincare routine and give their skin the extra attention that it requires. This Father's Day gift your dad skincare products that will keep their skin healthy & fresh without putting in a lot of time & effort.
Here are the products from Fixderm and FCL that you can definitely gift your dad this Father's Day.
Shadow Sunscreen SPF 50+ Non Drying Cleanser + Cleovera Cream
Shadow SPF 50+ Gel is a light-weight, oil-free formulation provides a broad-spectrum protection from harmful UVA/UVB rays. Fixderma Shadow SPF 50+ Gel is a light-weight sunscreen specially designed for the acne prone and sensitive skin. The opaque gel has been formulated with the most photostable sun protectors which is ideal for all weathers and suits all skin types. This oil-free formulation provides an excellent UV rays coverage for a longer duration of time.
Non Drying Cleanser is specially formulated moisturizing face wash for the dry, sensitive skin. Which do not cause any dryness after use. It cleanses, moisturises, and gently remove debris and impurities. It is a non-comedogenic formulation and maintain moisture of the skin.
Cleovera Cream is a unique protective cream with a combination of Aloe vera, RetiStar, Vitamin E, an ideal for replenishing & softening the skin. Cleovera cream is a natural skin-friendly cream that is useful in holding moisture. Soothes and helps in healing of dry skin, rashes, chapping, chafing, burning.
Priced at Rs. 940/-
FCL Active Radiance Complex For Men + FCL Light Weight Non-Greasy Broad Spectrum SPF 80 Lotion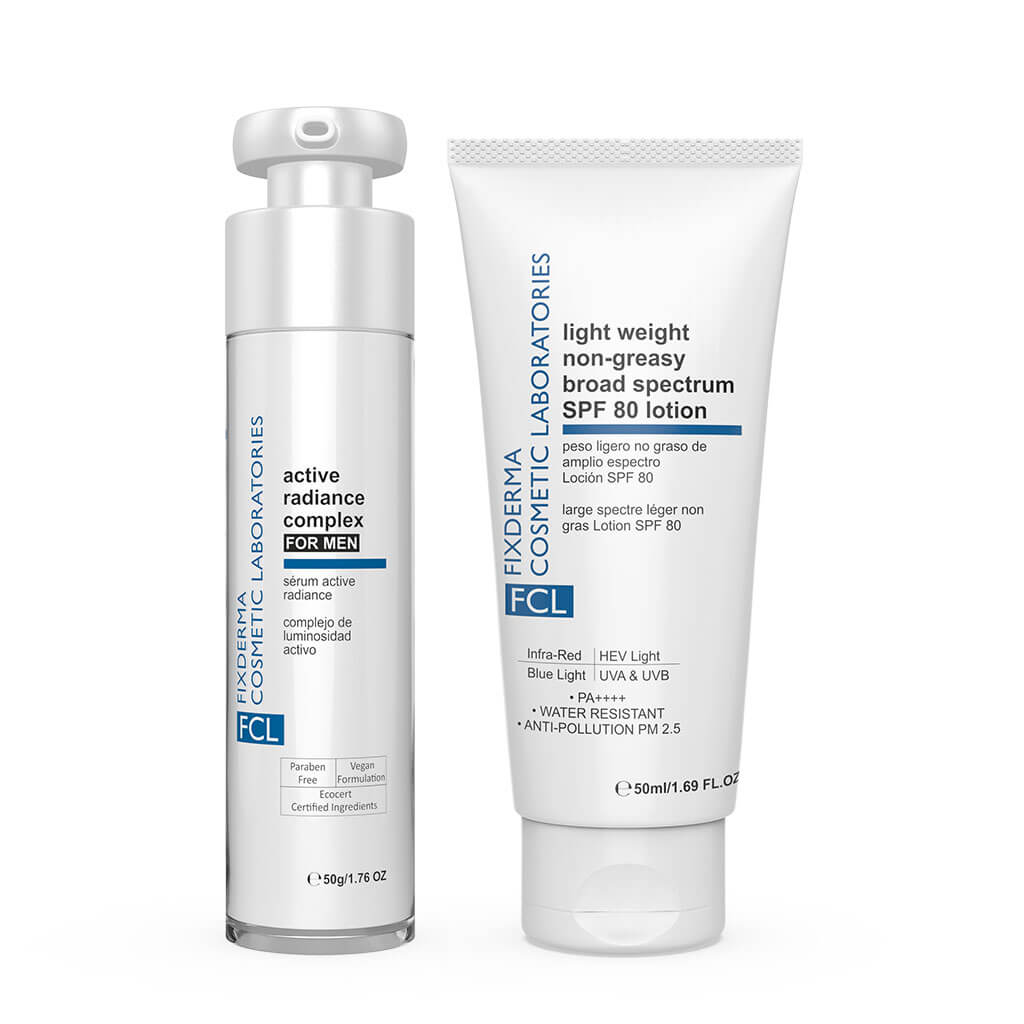 FCL Active Radiance Complex For Men: A powerful, innovative formulation with blend of plant extracts, antioxidants and skin smoothening ingredients exclusively designed to treat male skin. The actives are infused in a quickly absorbing delivery system to create intense bright and even results. To offer the best stability, the formulation is packed in the most compatible imported dispenser which keeps it in an airless environment and stable at a wide range of temperature.
FCL Light Weight Non-Greasy Broad Spectrum SPF 80 Lotion
FCL lightweight non-greasy broad spectrum SPF 80 lotion increases skin defense and resistance to UV light, blue light, infra-red light and high energy visible light.
Priced at Rs. 2925/-
Refreshingly Cool Gift Set by PHY: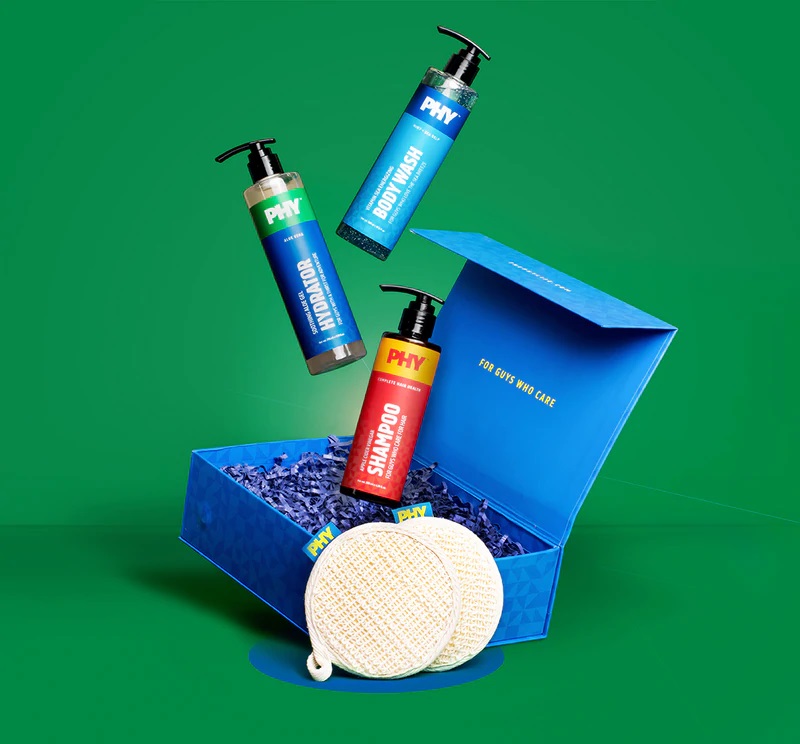 A Father's Day Exclusive Gift Set that is 100% vegan and consists of 4 superstars all in a combo! A Vitamin Sea Energizing Body Wash, an Apple Cider Vinegar Shampoo, Aloe Gel Hydrator and Set of 2 Scrub On! Loofahs. This ultimate self-care kit makes for an ideal gift to pamper your father! Well, because he deserves this and much more!
Priced at: INR 1,625
Shop here: https://thephylife.com/products/refreshingly-cool-gift-set?_pos=2&_sid=59187cc72&_ss=r
Back in Black Gift Set: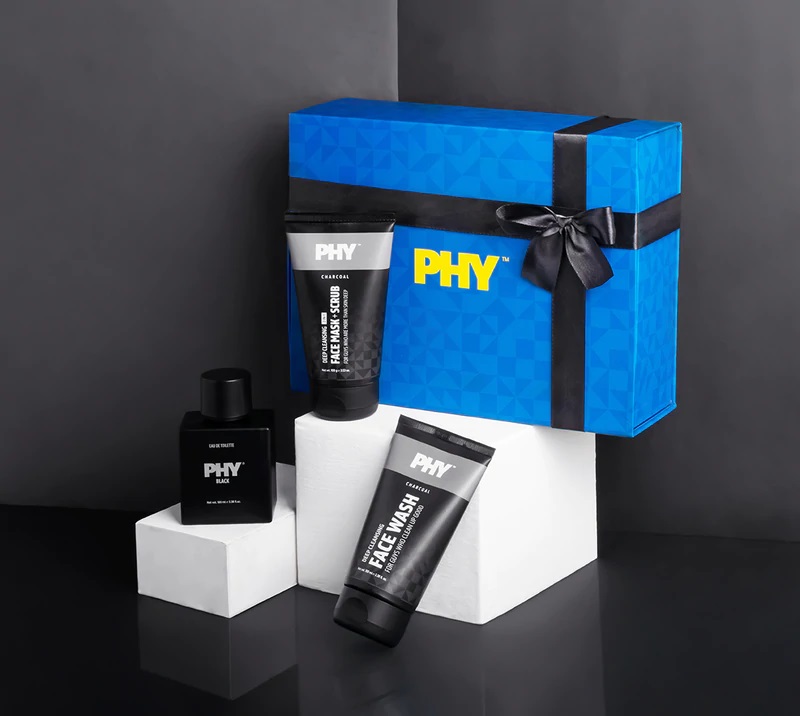 This uber-cool gift set by PHY is made to impress. Treat your father with the benefits of activated charcoal and a spicy fragrance. The combo comes with a Phy Eau de Toilette, a 2-in-1 Charcoal Face Mask + Scrub for Deep Cleansing and a Charcoal Face Wash. What's not to love?
Priced at: INR 2,075
Shop here: https://thephylife.com/products/back-in-black-gift-set?_pos=1&_sid=59187cc72&_ss=r
Shopping for fathers is not an easy task, as most people would agree. From birthdays to anniversaries, and now, Father's Day, each occasion necessitates its own thought behind giving something meaningful. While it may not be simple to decide, fathers are selfless; they will care for and nurture you to the best of their abilities, but they are difficult to understand. They may not always be aware of what they require or desire.
Fret not if you don't know where to begin as Skinsigns and Fiducia has come up with just the right products for you to choose from.
Skinsigns
REPAIR + LIFT SERUM FOR SENSITIVE SKIN – 30ML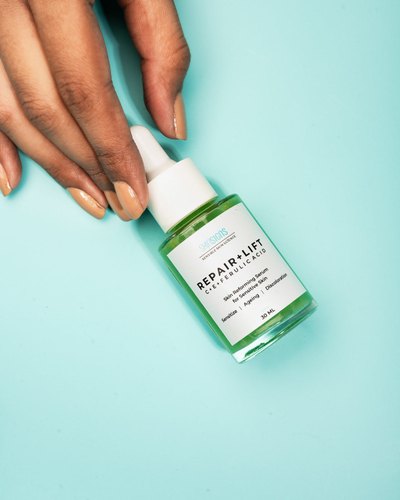 Repair + Lift – Skin Reforming Serum is an apt fusion of Ferulic Acid, Vitamin E and Vitamin C, to get a bead on sensitive skin furnishing commendable environmental protection. Its antioxidant properties add protective benefits to combat snags like fine lines, lost firmness, blemishes, eventually eliminating signs of aging and photodamage.
Price- INR 999
Website: https://skinsigns.in
PIGMENTAGE DUAL SERUM C + AHA-30ml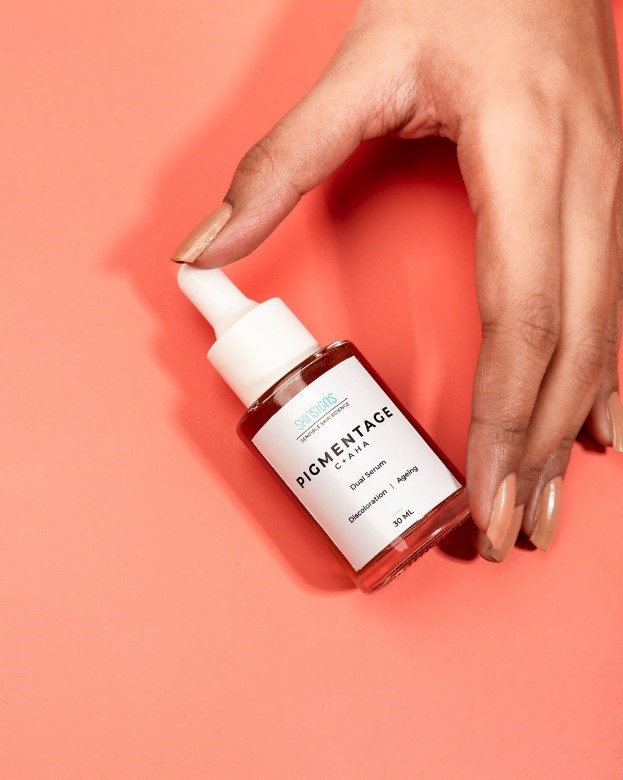 Pigment Age Dual Serum is an antioxi-exfoliant that helps exfoliate the skin to promote the generation of new cells and simultaneously create a way for antioxidants to neutralize the damaging free radicals. This dual-action serum helps improve the skin radiance and reduce the appearance of acne marks, dark spots, fine lines and wrinkles.
It contains 12% pure Ascorbic Acid obtained from berries, 10% Glycolic Acid extracted from sugarcane and green apple, and is enhanced with phytonutrients to deliver clean and sustainable results.
Price- INR 999
Website: https://skinsigns.in