I have nothing to wear…
…said no DAD ever! But that doesn't mean you don't pamper your Superhero with the best! This Father's Day, gift your dad the wardrobe he deserves with stylish ensembles curated by ace fashion designers Kunal Anil Tanna, Megha Bansal, Sarab Khanijou and Dubai-based athleisure brand Iron Tribe.
Kunal Anil Tanna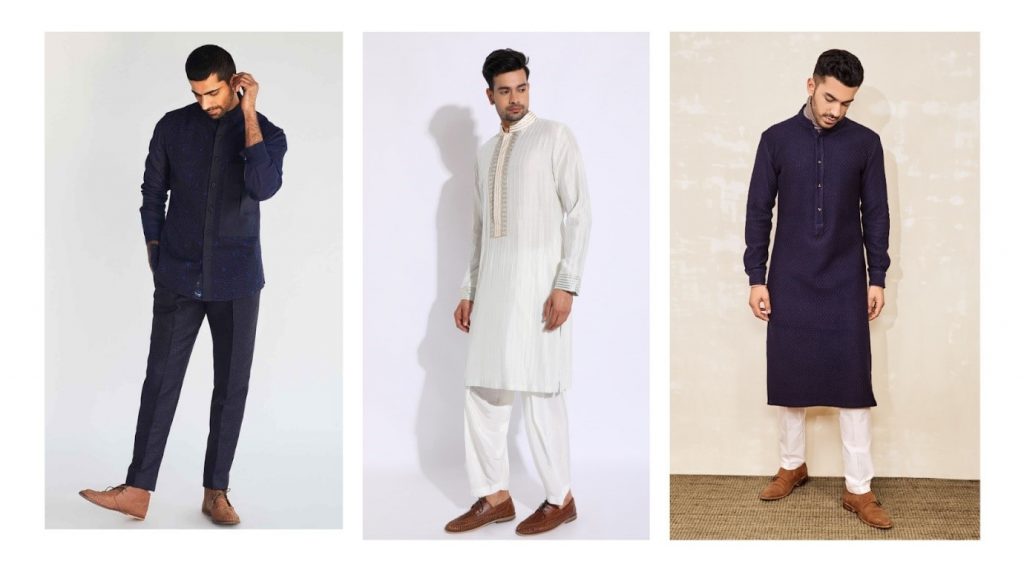 For all the desi dads in the house, Kunal Anil Tanna's design aesthetics celebrate men and their love for bespoke creativity. If a kurta is your dad's go-to outfit for any function, then the brand is your one stop destination for traditional and contemporary styles. With textures and intricate thread work enhancing each design, Kunal Anil Tanna stylishly constructed silhouettes will be the perfect gifting option for your dad.
The Textured bandi jacket with kurta and pants, Ivory with blue pleating detail kurta set, and Quilted kurta with grey mock band & pleated trousers are a perfect bespoke break from your dad's basic kurtas.
Iron Tribe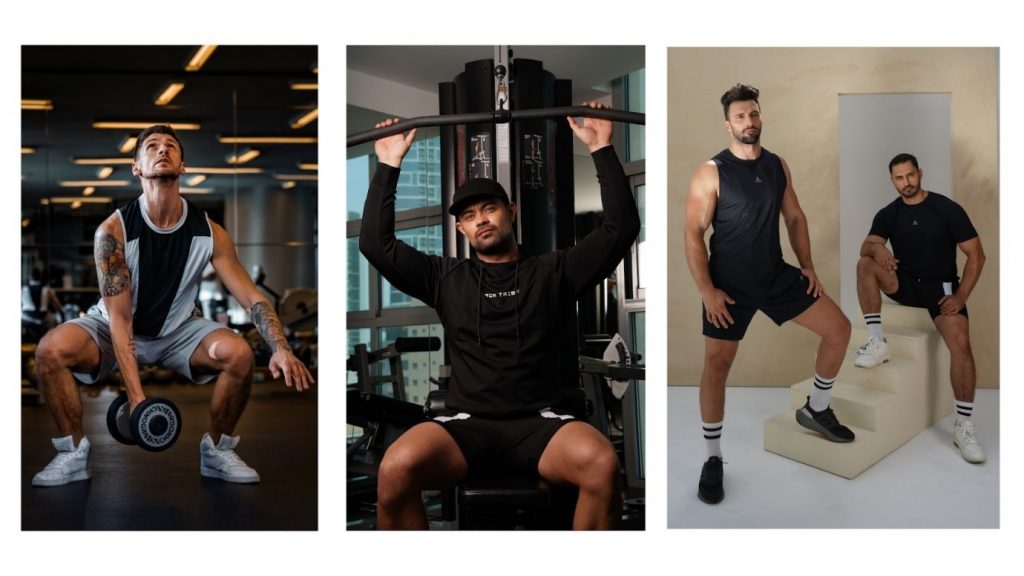 Athleisure wear which transforms from work out to leisure without any hassle, is what your dad needs too! Iron Tribe's aesthetically designed lightweight performance fabric is built to take you from day to night. From intense power workouts to hanging out with his crew after hours, Iron
Tribe's minimal design is stylish without compromising on function.
The Carbon T-shirt, Origins Men's Hoodie and Colour block Vest from Iron Tribe is the best gift for your fitness-forward dad!
Sarab Khanijou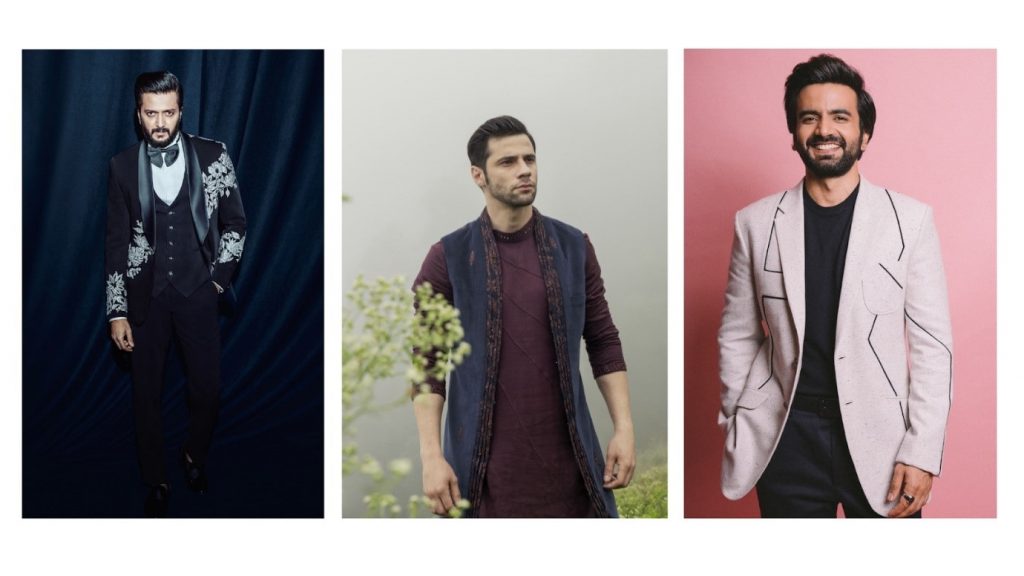 Suit up and give your dad the stylish entrance he deserves. Sarab Khanijou's tailored to perfection suits are a favourite among celebrity and influencers. From classic blazers to experimental tuxedos, each suit is a celebration in itself. Embracing fresh and modern styles with timeless silhouettes, your dad is ought to look dapper in Sarab Khanijou.
The Midnight Black Tuxedo with a black satin collar, with floral and geometric embroidered detailing across the blazer, highlighted with beads and sequins, An amalgamation of a longline front open waistcoat, drape collar in cotton velvet, paired with our wine kurta ; and A grey cotton jersey textured blazer with navy piping detailing will definitely impress the Mrs.
Megha Bansal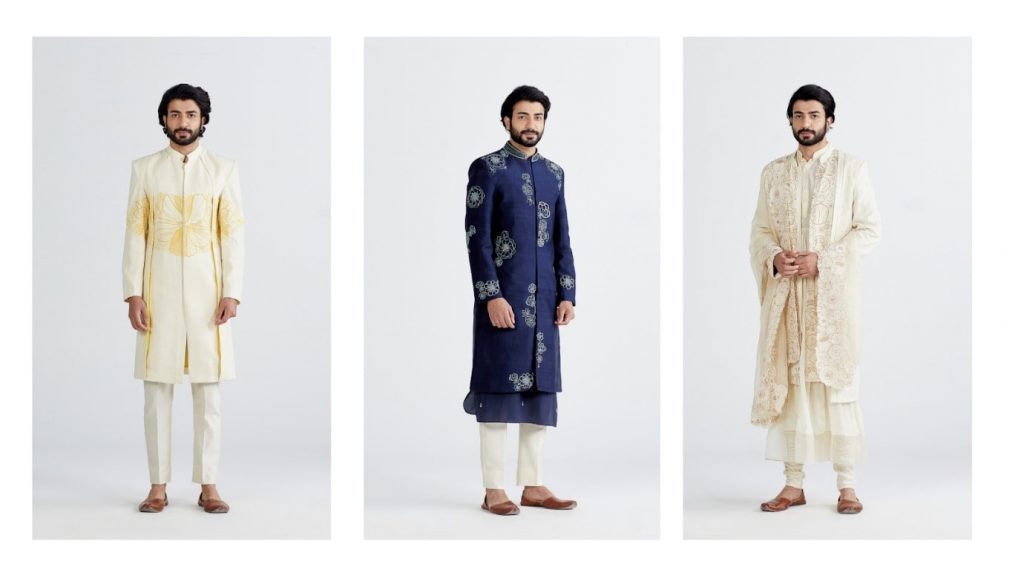 Just like weddings are incomplete without your dad overseeing everything, so are sherwanis! Megha Bansal has just the right sherwani for every wedding & festive function your dad is planning to attend this year. Creative motifs interwoven with sombre hues, Megha Bansal's menswear collection will hit all the right feels this Father's Day.
The Pushp Sherwani in matka silk fabric, Badaami Akal Vrit Sherwani set, and Daman Sherwani Set will add pizzazz to your dad's personality.