The hard hitting and gripping trailer of upcoming Bollywood movie 'Section 375' has recently been released. Ajay Bahl directed courtroom drama is based on Section 375 of Indian Penal Code Laws that deals with the case of rape against a woman.
The two-and-a-half minute trailer begins with Anjali Vasudev Dangle played by Meera Chopra recounting the details of a sexual assault case, in which she accuses film director Rohan Ravi Khurana played by Rahul Bhat. In the interrogation process, Anjali, who is a junior costume assistant in the film industry, finds herself on the receiving end of harsh questions pertaining to the assault.
The trailer features Akshaye Khanna as Criminal Lawyer named Tarun Saluja, who is determined to win the case by any means. His dialogue, "We are in the business of law, not in the business of justice" is a harsh reality about the law and order situation prevailing in the society. Richa Chadha as Hiral Mehta is a Public Prosecutor who is fearless and delivers a crucial message about the importance of both consent and permission which is often ignored.
The movie doesn't deal with any new subject and audience has seen similar stories explored by many directors but the directness of the trailer, the scenes, the dialogues and the outstanding performances of the actors, are making it stand out. On one side there is Richa who is portrayed as a righteous lawyer, being defended by her counterpart Khanna who gives a statement that the case is a classic example of  misuse of Section 375 of IPC, which is meant to protect a woman.
Have a look at the trailer:
Sharing the film's trailer on her Instagram profile, Richa Chadha wrote: "Every story has three sides. His story, her story and the truth. Verdict out on September 13".
Earlier, actor Akshaye Khanna was seen sharing the teaser of the film on his Instagram Handle captioning it as, "When both are right, how do you know what's the truth?"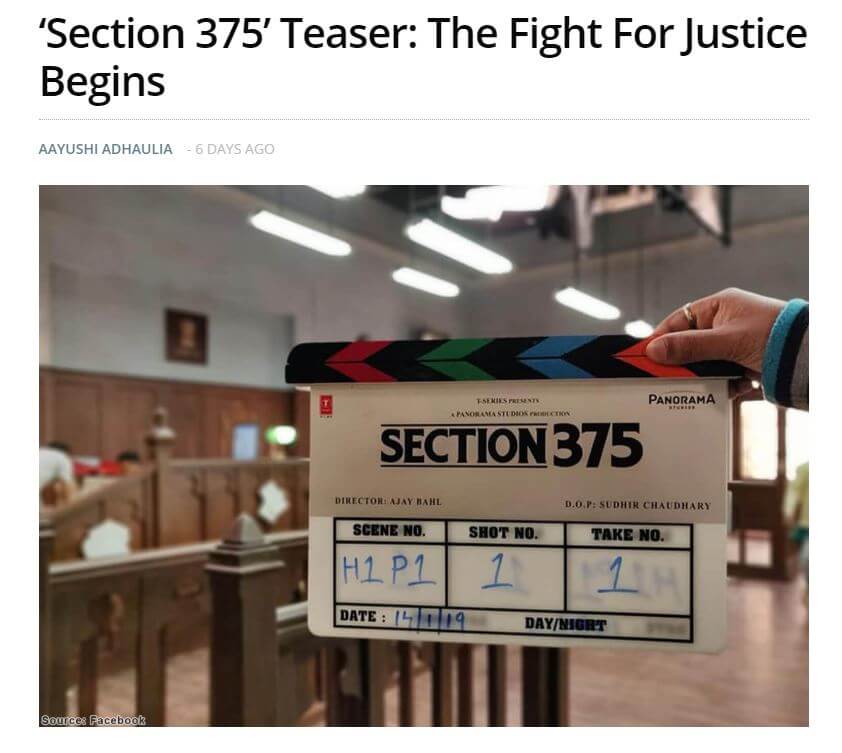 The Kumar Mangat Pathak, Abhishek Pathak and SCIPL production film is slated to release on 13 September this year.