By Mr Sameer Hamdare, Zonal Technical Manager at Streax Professional
It's that month of the year when most of us are back from vacations and beginning to get back to normal routine. While vacation gives you a chance to enjoy yourself and provides some carefree time, it often results in damaged hair and skin due to deadly exposure to UV rays, chlorine water etc.  Therefore, we must care for, repair, and nourish our skin and hair after the vacation.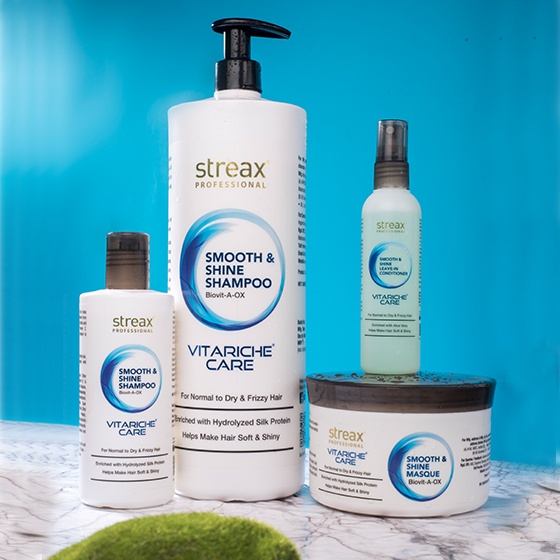 It is also important to remember that hair care is as important as skincare and it requires a great deal of love and attention to get rid of all the damage done.
So, here are some expert tips for you to take care of your tresses after that free and easy vacation.
Post vacation hair care for all hair types
Cleanse
After the sun exposure, the moisture from the hair fades away. To hydrate hair during washing, use a nourishing shampoo that is rich in repairing and low in surfactants that can help revive your hair.
Nourish and hydrate
Protein hair masks with hydrolyzed flax protein and ceramide mimic molecules help repair damaged hair. Keep the mask for 5-10 mins after shampooing. Continue the use for a couple of weeks for effective results.
Deep conditioning treatments once a week
After a long carefree tour, the hair gets dry, frizzy, and more brittle due to exposure to the Sun. A deep conditioning treatment is required to hydrate and nourish the hair. However, do not deep condition every day or every alternate day, it should be done once a week only, as the deep conditioners contain a concentrated amount of conditioning agents that may harm your hair.
Tie your hair
The UV rays and heat make your hair extra dry and frizzy. Try and control your hair from becoming too frizzy by tying it up. Tying will not only keep your hair protected from frizz but also reduce sweating.
Avoid hot mechanical tools
Avoid using a blow dryer, iron, and curlers, and wash your hair an hour early before leaving so that it gets dried naturally. If you want to style your hair using mechanical tools, then apply a heat protector on the hair before styling.
Guide to protect hair from exposure to the Sun
Use Serum – The best way to protect your hair from the Sun is by wearing a scarf. If you don't want to use a scarf then make sure you use a leave-in serum with a UV protector.
Wear a hat – This is one of the easiest ways to protect your hair from the Sun and is probably one of the best excuses for investing in a cute hat.
Always use conditioner – After shampooing, it's extremely important to use a conditioner. As the Sundry out the moisture from your hair, you need to do something to help restore some moisture and a conditioner can help you do this
Use a leave-in conditioner with sunscreen – Just like your skin, your hair needs sunscreen as well. If you find yourself out under the sun very often, you should invest in a leave-in conditioner or other hair products that consist of a good amount of SPF.
Guide to protect hair from exposure to the Saltwater
Wash your hair –
Before going into the saltwater, wet your hair with normal water. If you dive in with dry hair it will absorb the chlorine and the salt right away but if you jump in with wet hair, then it will not get absorbed.
Serum or leave-in conditioner –
Use an oil spray like serum or leave-in conditioner to protect your hair from dehydrating effects, before you go into the water.
Rinse after the swim –
Even if you don´t wash your hair right after swimming, rinse your hair at least with cold and fresh water. Make sure that salt doesn´t dry in your hair and get rid of it immediately.
Dry your hair –
If you use a blow-dryer right after a beach or a pool day, set it at a low to medium temperature. It will be better to let the hair dry naturally to avoid heat drying.
Try these simple and useful for post-vacation gorgeous, healthy hair.