One of the essential parts of weddings is the bridal make-up, and even the grooms' make-up for that matter. Kick-start your bridal beauty regime with some self-love and self-awareness by pampering yourself with advanced grooming techniques. The White Door by Sana Dhanani, is a bespoke luxury spa and uses ultra high-end natural beauty products sourced from across the globe. Sana finds her roots in Dubai and has pursued education in top Swiss and Italian universities. Obsessed with hygiene, it is her enthusiasm and yearning for tidiness that paved the path for a unique spa like this.
What's the difference between 'bridal make-up' and 'everyday make-up'?
In everyday parlance, bridal make-up is heavier than everyday make-up as it involves intricate layering of foundation, concealer and contouring, among others, unlike everyday make-up which typically involves kohl with mascara, and a hint of blush for the average Indian woman.
What trends are going to be big for bridal-beauty in 2019?
Technology plays a vital role in 2019 for bridal beauty, services like face contouring and LED light therapy clubbed with facials, are getting popular amongst brides-to-be. Oxygen chambers and aqua peels are also going to be the dominant trends in 2019. When used consistently, over time, LED lights are found to penetrate the skin at different depths and incite various reactions in your skin, such as fighting acne- causing bacteria, plumping skin and reducing wrinkles.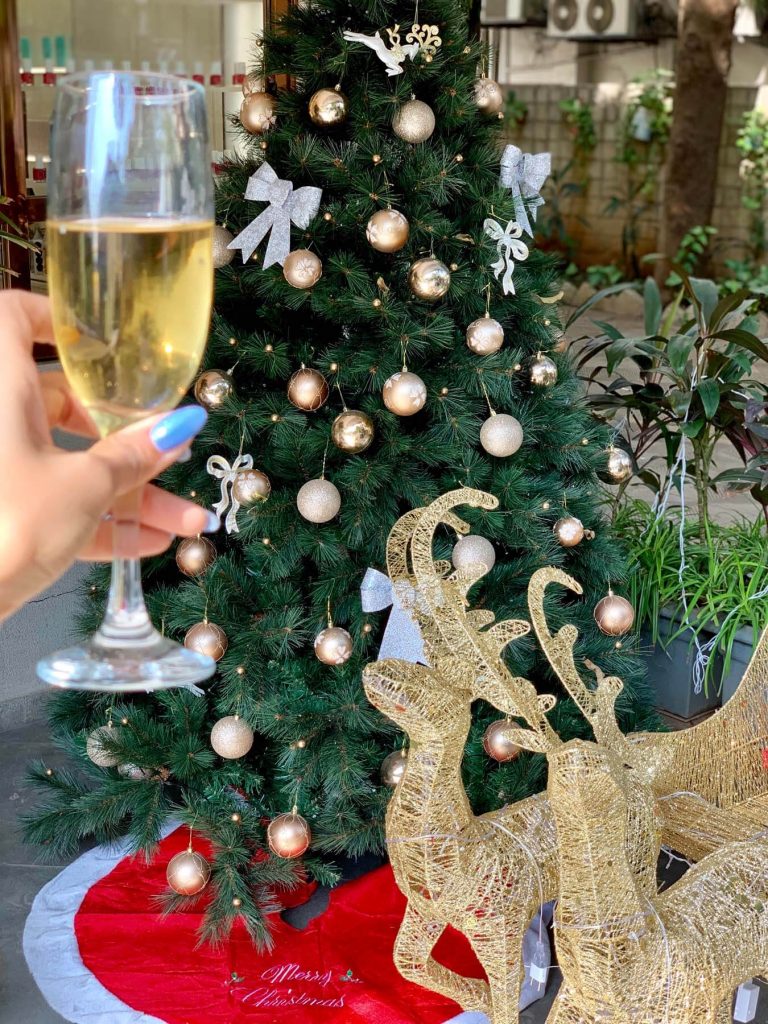 Many brides tend to use false eyelashes. Do you recommend it or not?
I recommend lash extensions over false eyelashes as they would last for about three weeks post the wedding. Lash extensions are lightweight and have a natural look, unlike false eyelashes. It is usually recommended to have it done 2-3 days before the wedding, and preferably, after having tried them beforehand.
Are there any specific manicure and pedicure trends for brides?
Skin-lightening manicures and pedicures with LED light therapy are currently trending. Anti-aging manicures are very much in demand, not only with brides, but with their families as well, as it helps improve blood circulation and improves mobility of the joints.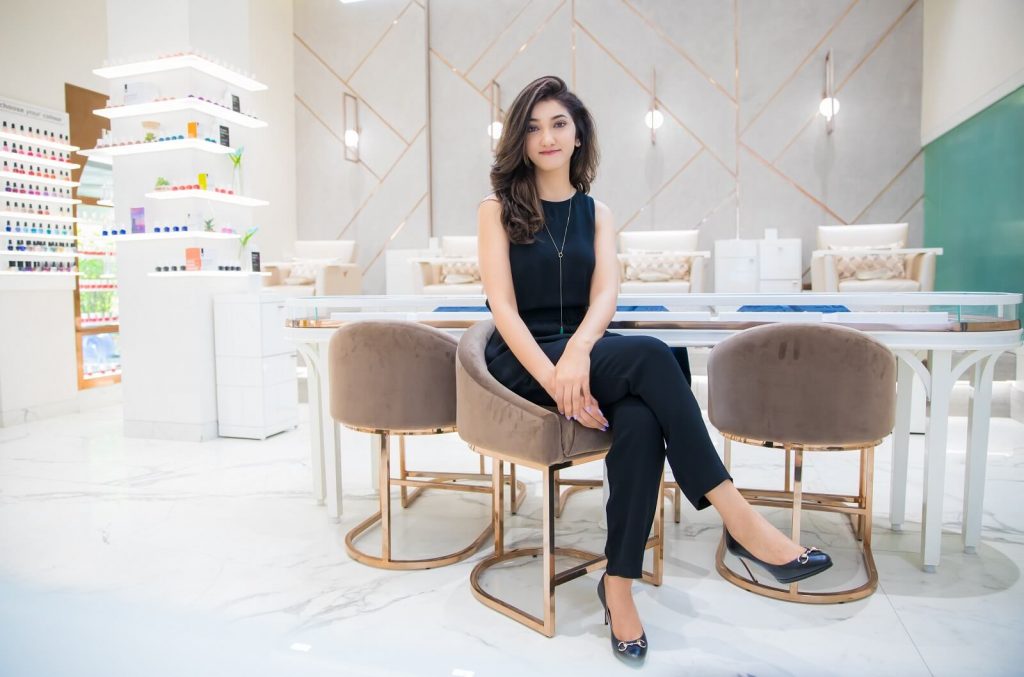 Do you have any Wedding beauty tips or tricks for the bride and her bridesmaids?
The best tip I would give to any bride or bridesmaid is to replace every processed drink with water, and the more you drink, the healthier you will be. It helps flushing all the toxins out of your body, giving your skin a natural glow.
When one's marriage is impending, how early should one start a skincare routine?
One should start the skincare routine three months prior to the wedding. Getting a solid night's sleep is easier said than done, especially for busy brides-to-be, with a million things on that to-do list. Use the final month before the wedding as an excuse to focus on those precious eight hours of sleep. The factor to note is that skin cells take time to replenish and the results aren't immediate. So when it comes to skin care, patience is the key.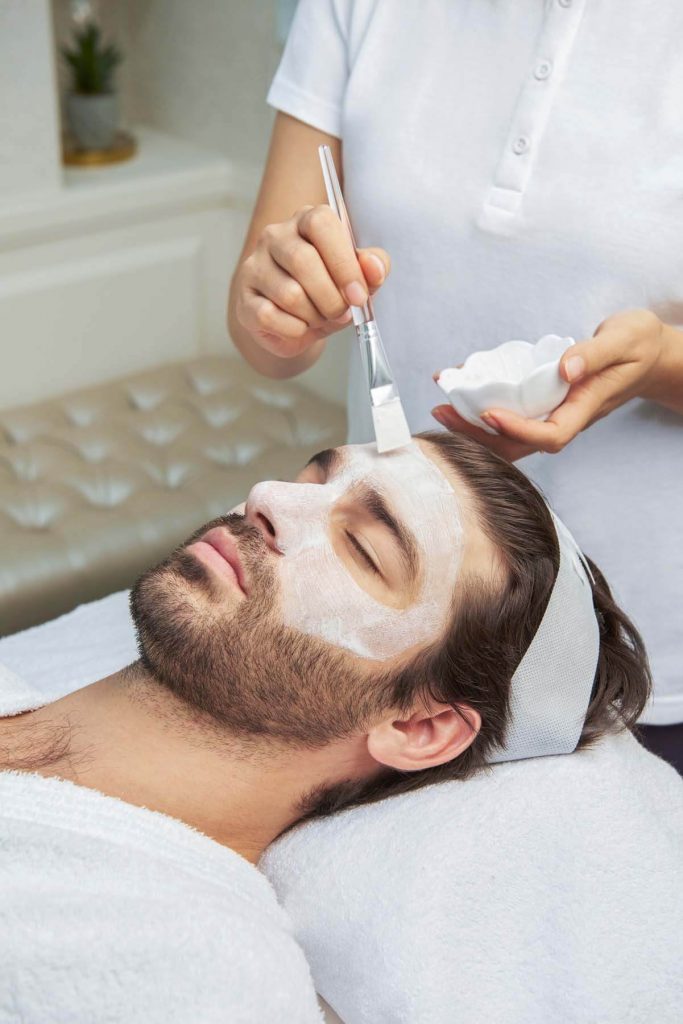 How should one deal with the last-minute zit?
One can apply salicylic acid-based spot correctors, or tea-tree oil to help the zit dry up. Drinking a lot of water will also help. Using ice to let it settle for an hour before you are in the make-up chair is a great idea too. If it's a blind pimple, then try not to touch it. Redness can be evened out and covered up with make-up.
Brides often tend to get stressed as their wedding day draws close, which reflects on their skin. How can one counter that?
The balance between the right diet and beauty regimes is the key to flawless skin, even in stressful times before the big day. As for food consumption, I believe one should stay away from sugar, sodium and processed foods as they lead to acne and comedones. One should focus on having vegetables and fruits to get that glow which also helps in fueling the body and boosting the energy levels. Even though a glass of celebratory champagne is to be expected from time to time, keep in mind that too much alcohol makes your skin dry and can lead to puffiness. There are different beauty regimes for different types of skin.
* For oily skin, one should either use gel or foam-based cleansers. Cream and balm cleansers should be avoided as pores can get clogged. Toners for oily skin should have exfoliants like salicylic and glycolic acids. They wipe away pore-cloggers and also reduce acne while removing dead cells. A water-based moisturizer that is light-textured or oil-free would be the right choice for oily skin.
* For dry skin, cream, milk or oil-based cleansers, followed by an alcohol-free hydrating toner and serum with vitamin E and hyaluronic acid would be perfect. A rich day-cream and night creams having glycerin, plant oils and lactic acid can do wonders.
* For combination skin, mild exfoliating and foaming cleanser would be optimal. A skin-balancing or pore-reducing toner would be best for combination skin. The oil-free moisturizers which are water or gel-based, work best for combination skin.
* For sensitive skin, cream or milk-based cleansers work best for this skin type, as they are gentle, yet soothing to the skin. Avoid fragranced cleansers, toners and moisturizers.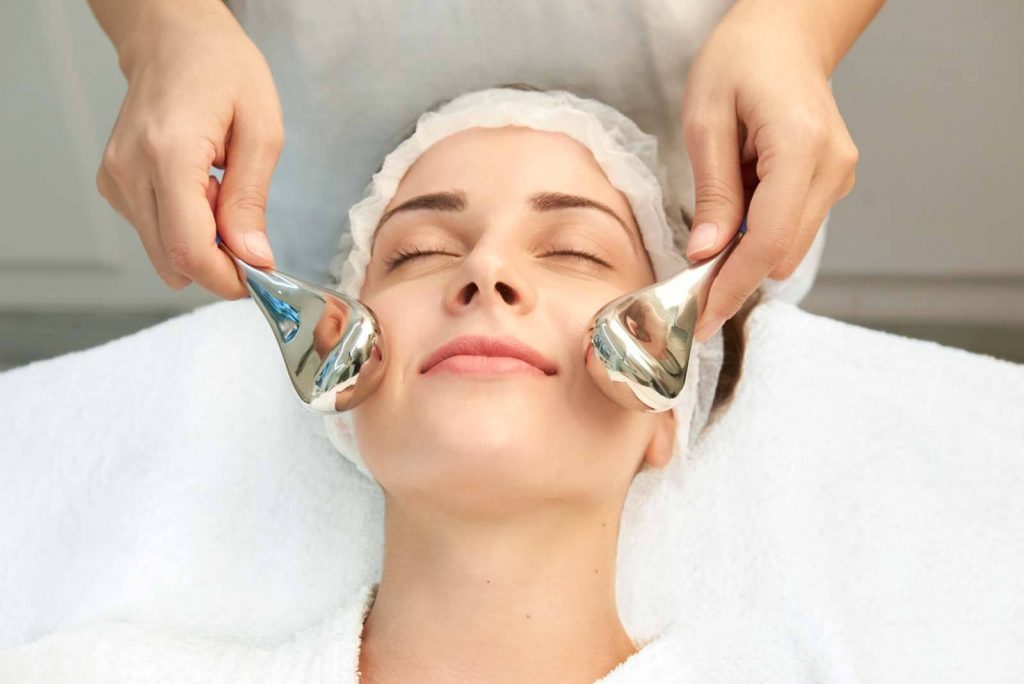 Do you subscribe to the theory that 'A Relaxed bride is a happy bride'?
A bride's wedding day is quite possibly one of the most important days of her life, and with this, comes an immense amount of pressure. A bride can ease out the tension physically and mentally by opting for a strong, yet gentle, deep tissue massage that helps get your skin revitalized and your spirit rejuvenated for your big day. The massage is meant to improve circulation and flexibility, also easing the muscles, and helps the bride let her hair down for a while. Before the chaos of the wedding, it is very essential for the bride to get that time to herself, and restore herself from the wearying tasks before the big day.
What are the big treatments and changes that brides and grooms are attracted to?
Each individual has different needs and requirements. Some couples prefer to disconnect from the wedding chaos and relax, and others are looking for quick-fix services due to time constraints. For the brides and grooms who would like to revitalize their senses and feel fresh, they can opt for the deep tissue massages, which help muscle relaxation to the core, facilitating better blood circulation. For the ones who would like quick fixes before their big day, they can opt for issue-based fixes. They can opt for hydrating and age-rewind facials that show instant effects for the couples. These facials activate collagens, diminish fine lines and reduce inflammation, while keeping the skin moisturized. Solution-based treatments like body scrubs, anti-cellulite treatments, bespoke facials, and hand and feet care through manicures and pedicures can be prioritised. For the bride, enhancement services like the real 24K gold manicure and pedicure, extensions, gel
polish and nail art can be done a few days prior to the big day.