By Dr. Noopur Jain- Cosmetologist and Dermatologist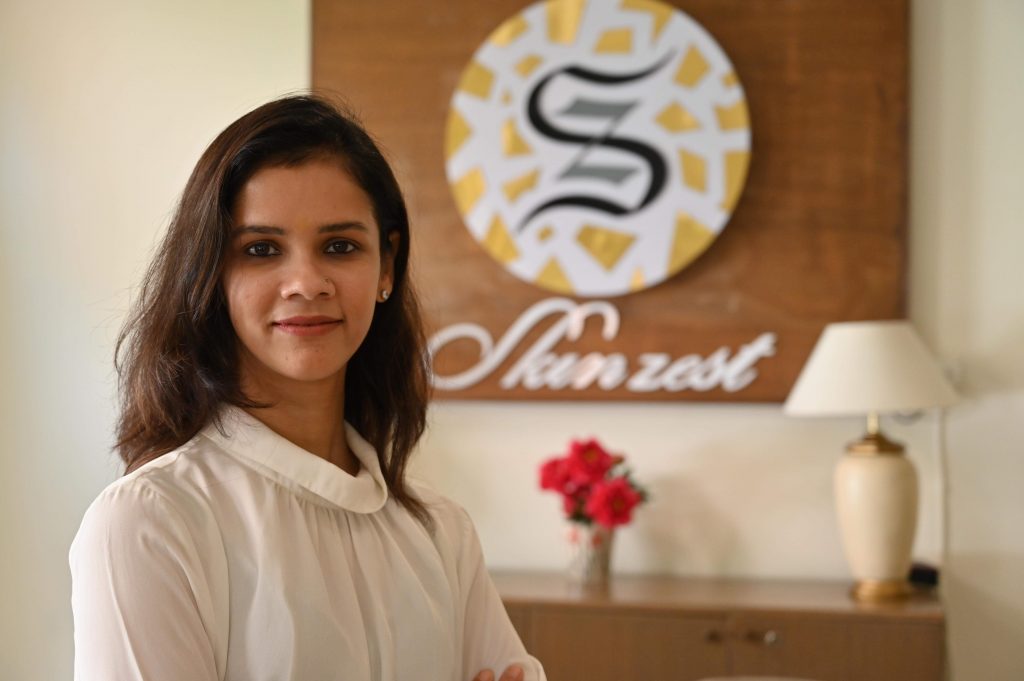 The use of minimally invasive non-surgical techniques to combat the effects of ageing and to renew and refresh your appearance is known as a non-surgical facelift. It is a collection of procedures and treatments.
To achieve a revitalised appearance, skilled cosmetologists use non-surgical techniques such as dermal fillers. This is one of the most popular operations, especially among those whose faces begin to lose 'volume' as they get older. Fillers are used to replenish lost volume in the cheeks, temples, lips, around the mouth, and under the eyes.
Certain forms of fillers, on the other hand, can elevate the skin without adding volume. This procedure is excellent for those who merely want a facelift with no volume.
Advantages of a Non – Surgical Facelift
Unlike a surgical facelift, these procedures do not involve big incisions, general anaesthetic, or hospitalisation. In comparison, a normal facelift, also known as rhytidectomy, is a surgical operation in which the patient is 'put under the knife.' Surgical results are more stunning, but because they are intrusive, they come with a larger risk of complications.
Some important non-surgical facelift types are listed below:
Dermal fillers restore young radiance by filling in sunken regions and removing dark spots. When used along the nasolabial folds (also known as'smile lines' or 'laugh lines') or marionette lines, they can create a smooth, wrinkle-free appearance (common wrinkles that appear around the mouth and chin with age).
Among other substances, dermal fillers contain moisture-rich hyaluronic acid. They moisturise the skin and act as a buffer and lubricant to protect it from injury. Fillers' plumping and smoothing effects might last anywhere from six months to a year.
Thread lift:
The doctor uses very thin, absorbable threads to give the face a natural-looking lift. In contrast to a surgical procedure, a thread lift does not include the removal of any loose skin. The result is modest but noticeable; the skin seems to be pulled back slightly, which has the effect of 'lifting' and tightening the face, giving it a more youthful appearance.
Botox:
Botox is another form of non-surgical facelift and enhances your face by correcting forehead creases, crow's feet, frown lines etc. The results are not immediate but can be seen in 1 – 2 weeks that last up to 3 months.
Laser:
Laser treatments are now drastically growing with their quick and visible results that improve the quality and give your skin a dewy glow.
Microneedling radiofrequency:
With 4 sessions set two to four weeks apart, this treatment works on improving your skin texture and opening up your pores.
Carboxytherapy entails the diffusion of CO2 gas into the skin's middle layer to induce hypoxia, thereby reducing the oxygen supply in that area. This causes the brain to direct more blood and nutrients to the treated area. This, in turn, causes more collagen to form and the skin to rejuvenate. This treatment may require one or more sessions per week for a few weeks, depending on the skin.
Cryolipolysis:
This is a freezing method for removing excess fat under the chin. It is performed prior to other facelift procedures to define the jawline and improve the lifting effect. The procedure takes one to two sessions, is painless, and requires no downtime.
Chemical peels:
Another alternative to surgical facelifts is using chemical peels. They enhance the overall skin quality and shrink up pores.
HIFU technology:
The most advanced FDA-approved technology is high-intensity focused ultrasound (HIFU). It uses ultrasound energy to stimulate the production of collagen, resulting in firmer skin. In addition to facelifts, it is most commonly used to treat double chins. There is no downtime and only one session is required, which can be repeated annually.
Unlike surgical treatments, these methods can be repeated every few months to see visible results. Many of the procedures are now including serums and formulas like Hyaluronic acid thereby, minimizing the need to involve syringes or fillers.