Get ready to smile! June 29 is National Camera Day, a special day dedicated to celebrating the transformation of photography from a complex art mastered by scientists to an integral part of our daily lives. The word "photography" itself originates from two Greek words that, when combined, mean "writing with light." This beautifully captures the essence of what a camera enables us to do: tell stories without relying on words. The roots of photography can be traced back over 800 years to the invention of the camera obscura. This "dark chamber" was essentially a box with a single hole, allowing light to enter and project an image onto the inner surface in the darkness. However, unlike modern photography or Instagram, the image would vanish once the light disappeared. Today, we have come a long way with cameras everywhere we go and how much they help us in our day-to-day life.
Here is a list of a few helpful cameras which keep us safe and secure.
Qubo Dashcam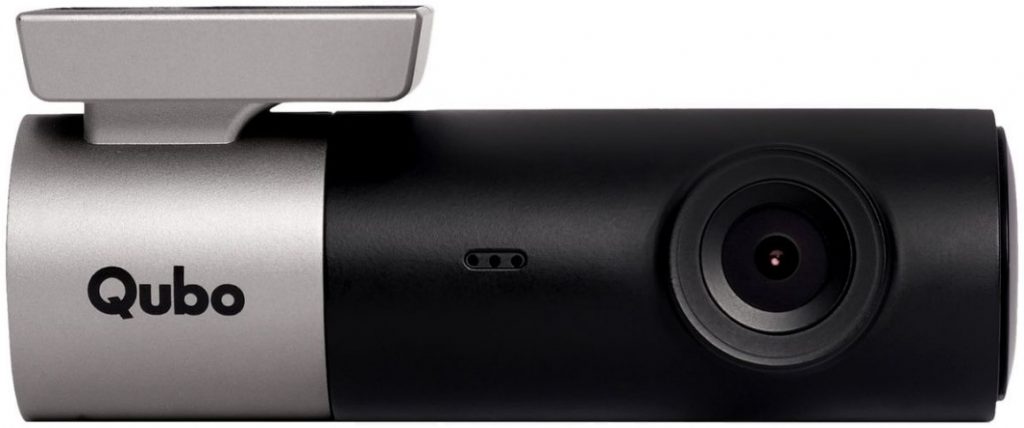 Qubo Dashcam, by the Hero Group, offers a range of impressive car video cameras designed to continuously record events on the road. With various models available with price starting from Rs 3,690 such as Dashcam Pro 4K (Front & Rear), Dashcam Pro 4K, Dashcam Pro GPS, and Dashcam Pro, the Qubo Dashcam provides users with crystal-clear image quality through its Full HD 1080p@30FPS resolution, Sigmastar Main Processor, and 2MP CMOS image sensor. It offers a wide field of view to cover multiple lanes simultaneously and excels in low-light conditions with superior night vision capabilities and a unique Wide Dynamic Range (WDR) video system. The dashcam supports loop recording and can store footage on up to a 256 GB SD card. It is designed to withstand extreme temperature changes, and operates between -5 ⁰C to 65 ⁰C.
CP Plus security camera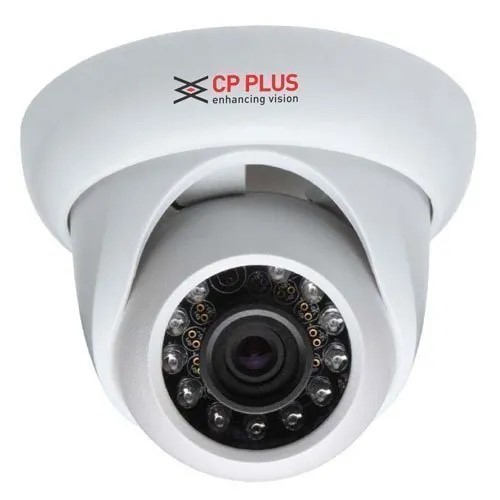 The CP Plus camera is a 1080p full HD Plug & Play Wi-Fi PT camera with Alexa and Ok Google compatibility. It offers a 360-degree view, eliminating the need for multiple cameras. The camera allows remote access through a mobile app, and installation is simple with Wi-Fi connection. It supports up to a 128GB SD card for local storage prices ranging from Rs 1,699. The EzyKam+ mobile app offers four split live views, while the web client supports nine split live views. It features motion and human detection to reduce false alarms from pets. The camera also includes smart tracking, recording real-time videos, and sending instant alerts to the user's mobile device.
Qubo 360 security camera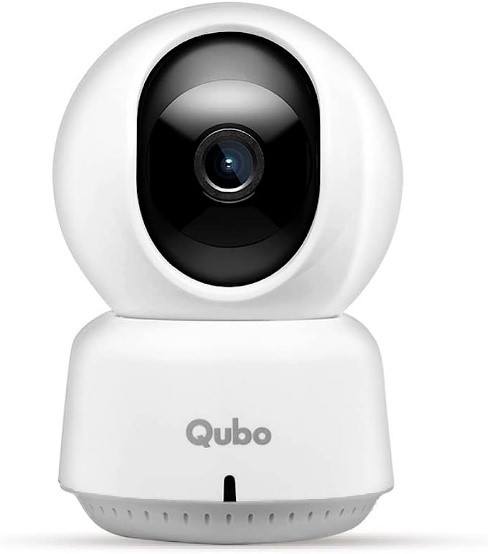 The Smart Cam 360 ULTRA offers an exceptional level of convenience with its Ethernet connectivity option in addition to Wi-F with prices starting from Rs 2,290. This advanced security camera ensures comprehensive coverage with its 360-degree view, providing users with complete peace of mind. With its dual motor head, the camera has the capability to rotate and capture a full 360° horizontal view and a 96° vertical view through pan and tilt controls, all easily managed through the accompanying app. The camera's high-quality 1080p resolution and infrared night vision guarantee clear visuals in any lighting conditions. Instant alerts are received when motion or a person is detected within the camera's field of view, enhancing security. In case of intrusion, the camera can activate an automatic loud siren to deter potential intruders. The device can be conveniently placed on a table or easily installed on the ceiling, ensuring flexibility in positioning. With a simple plug-and-play setup, users can effortlessly enjoy the extensive features and benefits of the Smart Cam 360 ULTRA.
Airtel Xsafe security camera
Airtel Xsafe smart security cameras offer a range of exclusive features for enhanced security and surveillance. These cameras provide full HD video, motion detection, and person detection capabilities, allowing users to receive alerts and record footage when activity is detected. With easy installation and Wi-Fi connectivity, users can remotely access live footage, communicate through two-way talk, and benefit from night vision capabilities for clear visibility in low-light conditions. Airtel offers three types of Xsafe security cameras to cater to different surveillance needs. The Sticky Cam and 360° Cam are designed for indoor surveillance, while the Active Defense Cam is specifically built for outdoor use. Airtel focuses on affordability, with prices starting from Rs 2,499 for the Sticky Cam, Rs 2,999 for the 360° Cam, and Rs 4,499 for the Active Defense Cam, making these security cameras accessible to a wide range of customers.
Qubo Baby Camera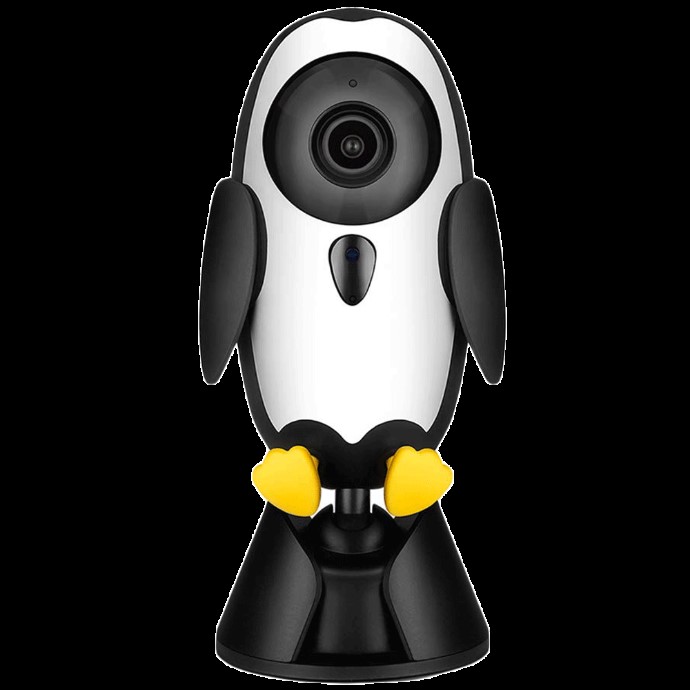 The Qubo Smart Baby Cam is an Indian-designed and Indian-made smart baby monitor that provides round-the-clock peace of mind available at Rs 2,290. With its 1080p FHD camera and ultra-wide lens offering a 110-degree field of view, it enables 24×7 live remote monitoring with crystal-clear image quality. The intelligent AI featureautomatically detects your baby's cries and sends instant notifications, allowing you to attend to them promptly. The two-way talk function, powered by echo cancellation technology, enables seamless communication with your little one, ensuring clarity in both directions. Additionally, the built-in lullabies feature helps soothe your baby whenever they cry.