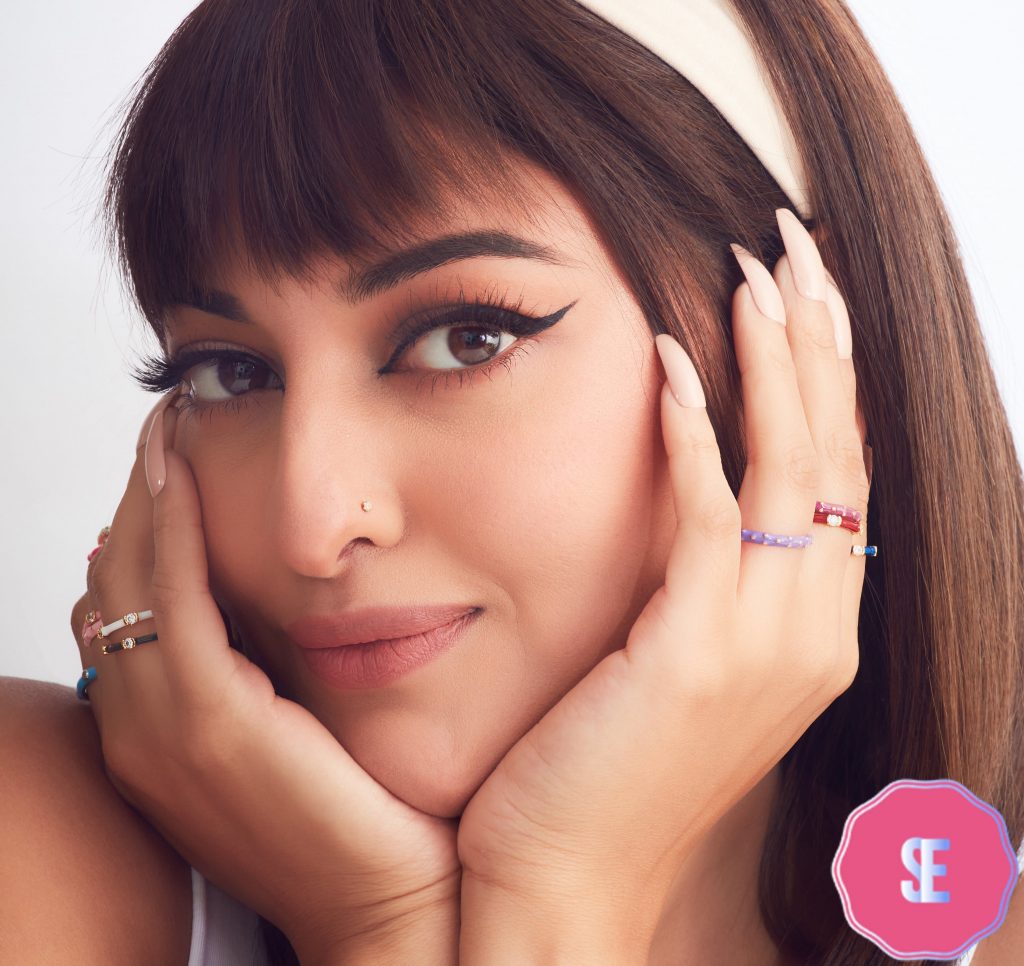 Beat the cold winds with the heat of these fingertips! Stylish, sleek, and oh-so neat, keep the slay game on with your coats and shawls with SOEZI!
We're all on the latest fashion trends and tips and tricks to style it, we often forget the details: Our fingertips! Chipped nails during the snowy winters? No thanks, 'cause we have got your covered. Be it the warm comfy jackets or the cosy trench coats, what can stand out from the dull colour palettes of upcoming winters are your tips, quite literally. With SOEZI, give the fashion makeover to your nails to match with your hot chocolate, your true winter love!

IRL Brown
Feel the heat as you press on these sleek nails. Crafted to add the elegant touch for your work days (hello mattes), and matching all your corduroys for the cold nights, IRL Brown is a go-to style for that last-minute nude manicure. Coming with adhesive strips when you're in a time crunch, IRL Brown is one of Sona's Faves, so style these effortless tips with your favourite gold rings for a statement look.
Price:
Rs. 1,799
Ek Glassy, I'm a Unicorn and Sapphire
Bring on the party favours this season with the ultimate BYOB stay-at-home glam. Ek Glassy not only reminds us of the pretty snowflakes through the window, but also the sparkling drinks served by the host. An ombre effect of silver glitter on a base of effervescent white, this is an all-time favourite for the ones who love it bold yet graceful. On the contrary, if you're not a fan of the good ol' white, try the ombre in a shade that you like! Sona suggests the Sapphire and I'm a Unicorn for glam glittery tips.
Price:
Rs. 2,199 (Ek Glassy);
Rs. 1,799 (I'm a Unicorn);
Rs. 1,799 (Sapphire)
In Your Face and Lava Love
What's better than introducing colour in the gloomy winters, right? In Your Face and Lava Love tips give you just that pop you need for a perfect day. It's a convenient way to EziON and EziOFF while applying these glamorous nails. Glossy in shine and a great highlight to your vibe, SOEZI has a wide range of neon nails to complete your colourful ensembles.
Price:
Both for Rs. 1,799
The SOEZI kit comes with all the elements you need for a nail makeover at home. The 20 nail tips of your choice is provided to you with a kit that includes 2 wooden cuticle sticks, adhesive tapes, a Superstrong Nail Glue, Nourish & Restore Nail Glue Remover, a SOEZI Filer to shape it to your liking and a Buffer to even it out.
About SOEZI: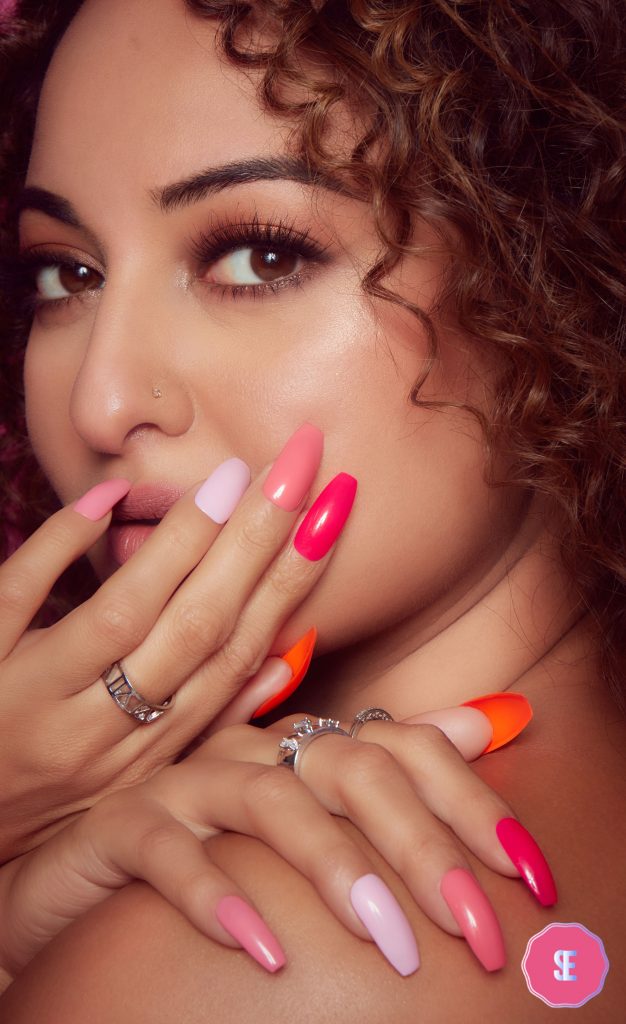 Sonakshi Sinha and Srishti Raai's SOEZI isn't a regular press-on nails brand, its handmade tips are made by Indian women using high quality gel polish, keeping in mind the needs of the happy-go-lucky hustlers who love to party and also get work done. The nails are designed in a way that it's easy to put on and extremely convenient to take off as well. Available in a variety of styles, effects and designs, ranging from basic, pastel, chromatic and many more, you can customize the press-on nails of your choice to the shape and length of your desire while shopping on the website.