YouTube Series 'Inside My Kitchen ft. Janice Sequeira' presented by Swiggy Instamart will take you into the homes of celebs and have some fun conversations around all things food and life.
If you're one who loves to know everything about celebrities – from what their homes look like to their undying love for food, then this fun and food-filled YouTube series 'Inside My Kitchen ft. Janice Sequeira' presented by Swiggy Instamart is for you! Produced by leading media & entertainment agency OML Entertainment, the show takes viewers into the kitchens of famous personalities and gives them a glimpse of their lives – up close and personal.
Behind their glamorous, starry avatars, there is a side of them that we rarely get to see. Whether they love cooking or not, whether they are die-hard foodies or true-blue fitness freaks, Janice Sequeira, a popular anchor and digital creator has it all covered in this short–and-sweet, fun show that goes beyond the vanity, straight into the pantry, giving viewers a slice of their favourite celebrity's life.
From Shruti Haasan opening up her home and her kitchen to viewers, revealing her love for tea and other treasures in her pantry, Harshvarrdhan Kapoor showing off the spread of health supplements he swears by, Tamannaah Bhatia teaching Janice amusing Sindhi abuses, professing her love for Kadhi-Chawal and Tuk, and revealing a lot more fun facts about herself, the show is peppy and high on entertainment.
The latest episode takes us into Srishti Dixit's kitchen, gives a glimpse of her Insta-famous cat Patches' influence at her home, and a sneak-peek of her stash of healthy ice-creams. She spills the beans about her healthy regime during the lockdown, not-so-healthy midnight cravings and her mastery over the art of making chai. The episode concludes on high note with a rapid fire round and some playful dares.
With its fun, lively, flavorsome nature, the show has garnered massive interest from audience, and the upcoming episodes promise to bring along more interesting conversations, right out of the kitchen of yet another star.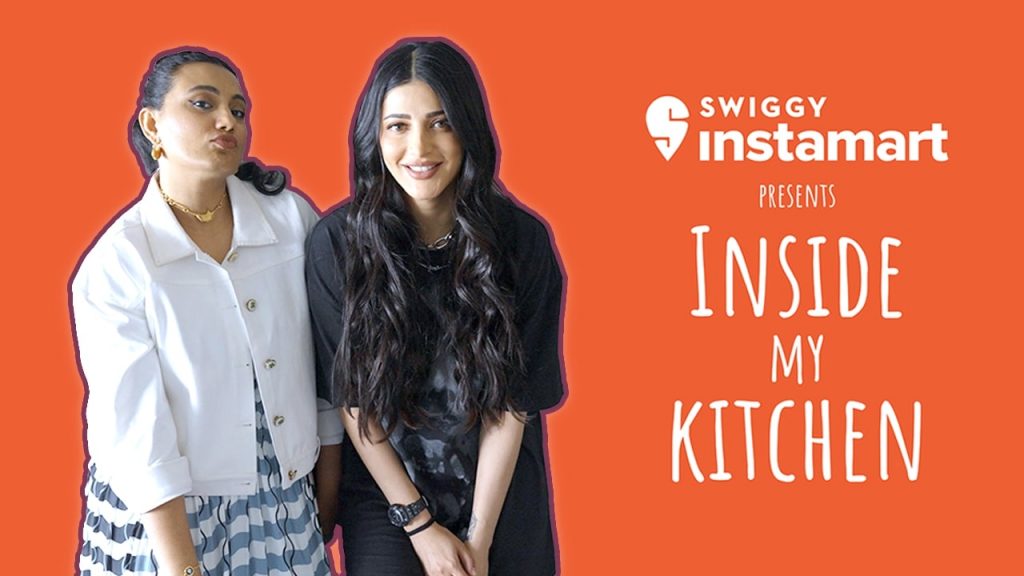 Link to the first episode with Shruti Haasan: https://www.youtube.com/watch?v=fm4Mi7QgzQ4&t=1s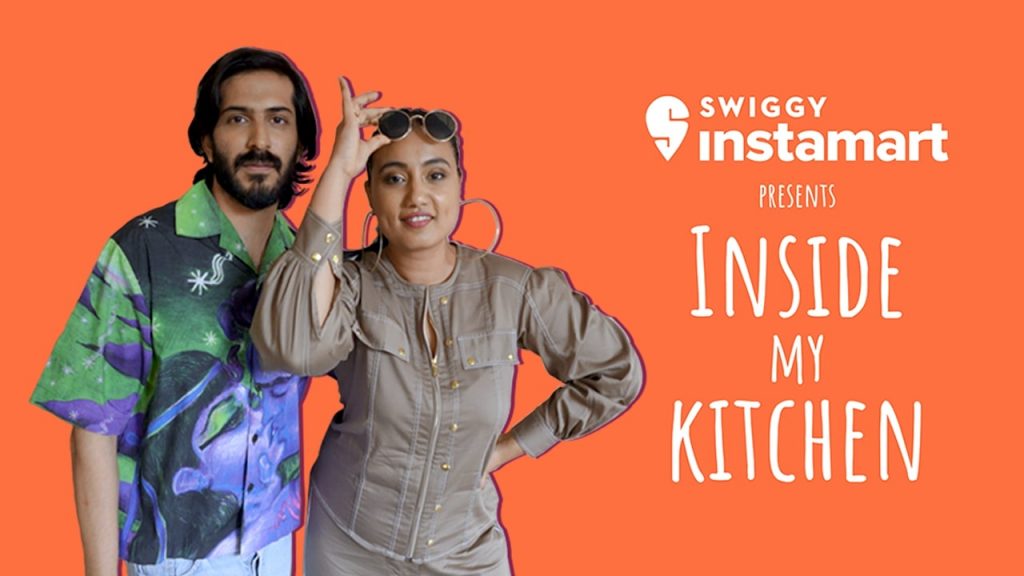 Link to the second episode with Harshvarrdhan Kapoor: https://www.youtube.com/watch?v=o-GVUTTnbkc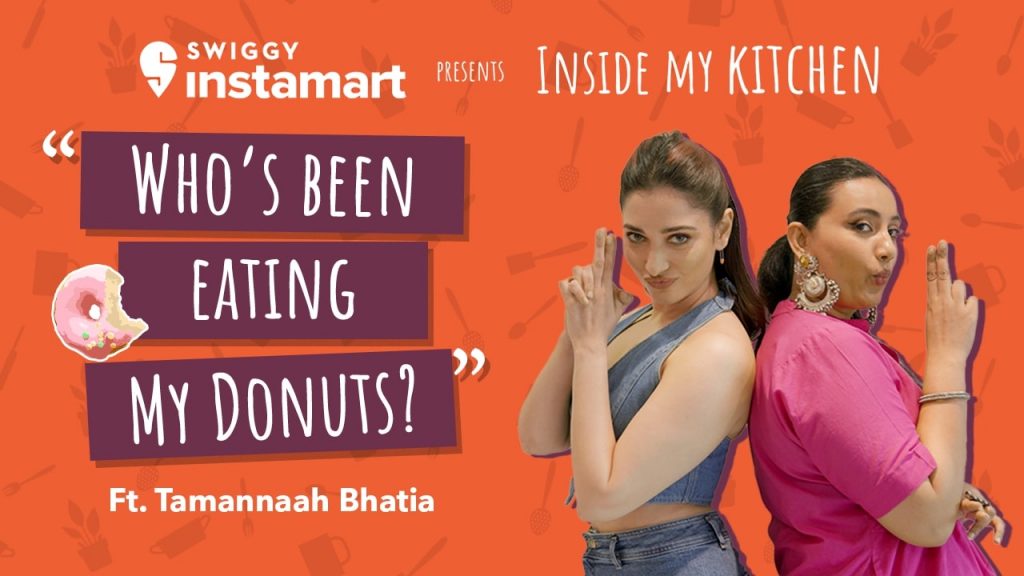 Link to the third episode with Tamannaah Bhatia: https://www.youtube.com/watch?v=b-2IRK_Z3ZY&t=19s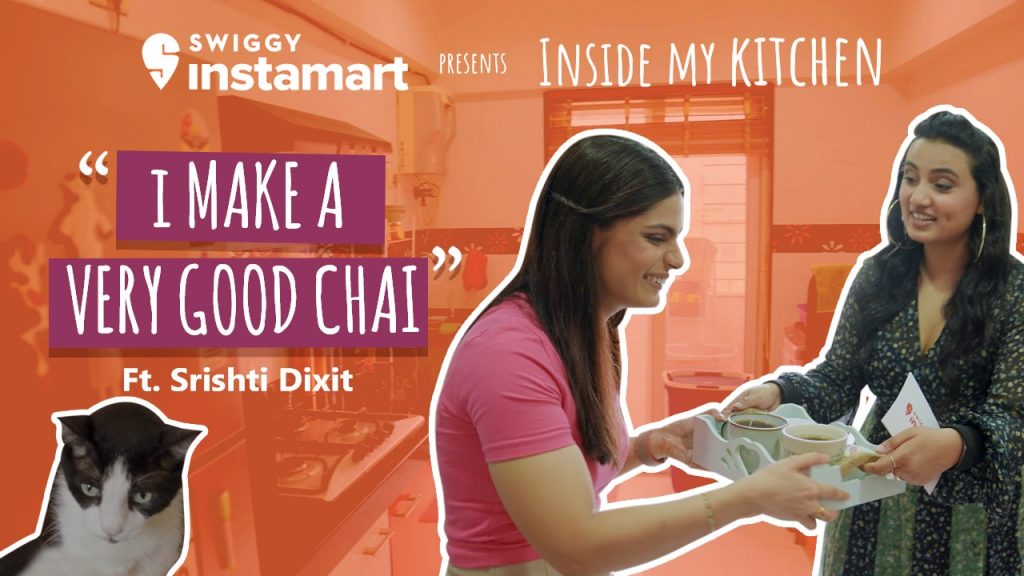 Link to the fourth episode with Srishti Dixit: https://www.youtube.com/watch?v=dXyEkfJ6Bac
Janice Sequeira –
Popular Anchor and a Digital Creator mentions, "Going into celebrity homes, discovering their guilty pleasures and cheat meals, peeking into their fridges and drawers and getting to know the individual behind the celebrity- these are some of the reasons that drew me to this concept. The audience today is looking for authentic and real conversations and are keen to see the lighter side of their favourite talents. What better way to do this than hang out with these celebrated names inside their own homes and kitchens?"
Devarshi Shah, Sr. Vice-President Global Creator Network (OML) said, "We are pleased to be successfully packaging and producing content for digital platforms that is grabbing the attention of the audience and keeping them hooked. Inside my Kitchen ft. Janice Sequeira is a light-hearted show that connects viewers with celebrities via the one thing closest to their hearts – Food – along with some interesting conversations about their lives. We have always worked towards bringing the best of brands and talents across platforms to engage with fans and this show is one more step in that very direction."
"Swiggy has started experimenting with content creation on YouTube. We knew that viewers yearn to know more about how their favourite influencers and celebrities live. Inside my Kitchen was conceptualized along with OML team and Janice to showcase these celebrity kitchens and how Swiggy Instamart has become an integral part of their day-to-day lives." says, Sneha Elizabeth John, Director-Marketing of Swiggy
Stay tuned for all the new contents releasing every Friday on Swiggy's YouTube channel.
OML Entertainment is a leading media and entertainment company that was established solely for talent management, however, over the years, it has forayed further into the entertainment industry and metamorphosed into a full-fledged media & entertainment organization. The company creates content for brands in 20+ countries, and curates iconic live and virtual events—while amplifying its existing strengths by representing a diversified roster of talents. One such talented artist is digital celeb and host of the show Janice Sequeira.
Janice Sequeira is a well-known content creator, anchor and media strategist. She has also created and hosted popular YouTube talk-show series, "Social Media Star with Janice", where she pairs Internet sensations with mainstream personalities.
With the production of this show, OML places greater emphasis on creator-led marketing and shows us how thoughtful brand synergies can truly shine. Visit Swiggy India's official channel on YouTube to see which celebrity kitchen the next episode of 'Inside My Kitchen ft. Janice Sequeira' takes you to.