A festive collection of Indian wear inspired by the comfort of being home
For anybody who has ever had to leave a beloved home behind, reminiscing to the memory of that joy and comfort is a mini-celebration in itself every day. Anavila's collection Morakasi is an ode to this feeling of joy and comfort felt across old Shekhawati Havelis and their rich frescos that speak of families who built them on the foundations of love and togetherness, that even today surround visitors in a warm embrace.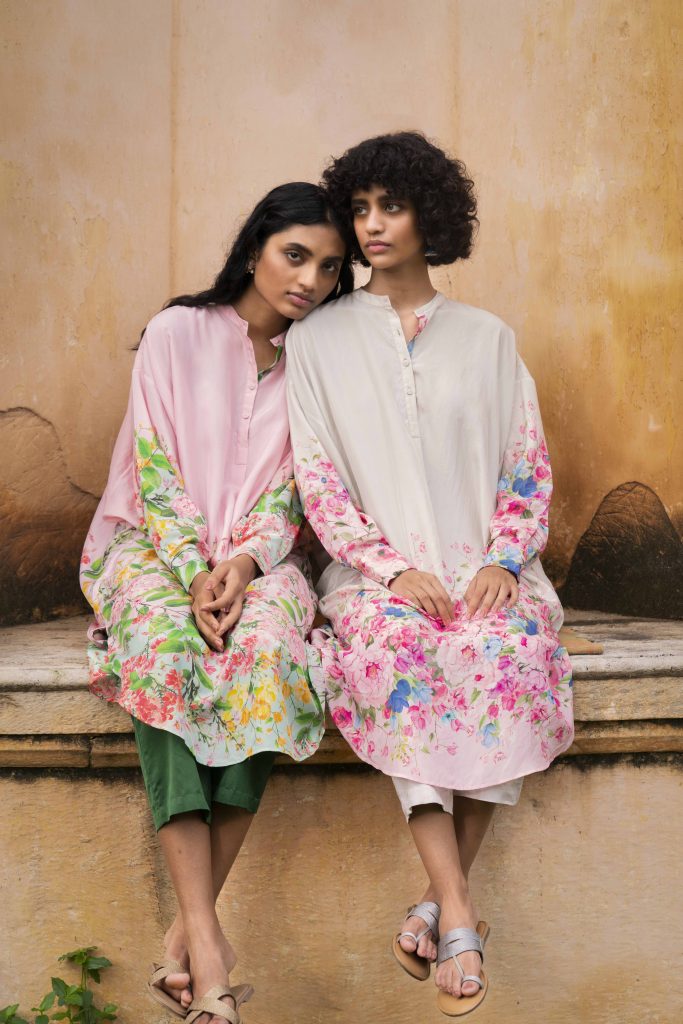 While these vibrant artworks of prosperity echo sounds of familial joy, their contemporary take on heritage crafts form inspiration behind the colours, prints, and vivid tones of this collection.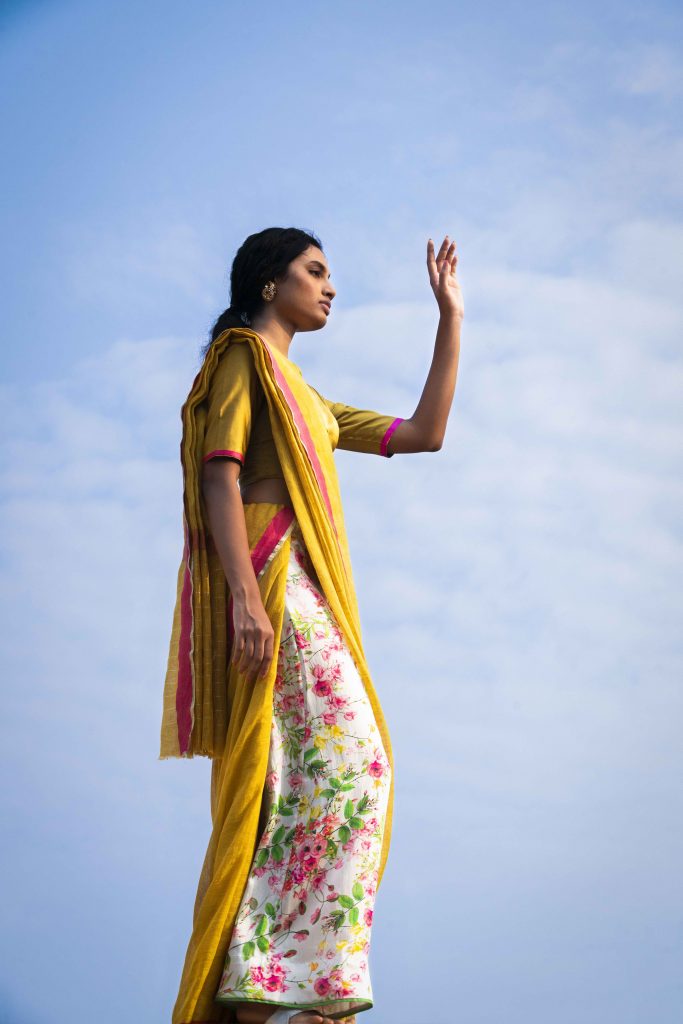 The collection utilizes shades such as Pevari (yellow) ,Khariya (white), Hansraj (red), Koyla (black), Neela Thotha (green) etc crafted with intricate handmade designs, the pieces also comprise of Hilkari work in silver and gold. The saris feature a fresh and vibrant take on botanics which can also be seen in the reversible jacket and the peekaboo underskirts.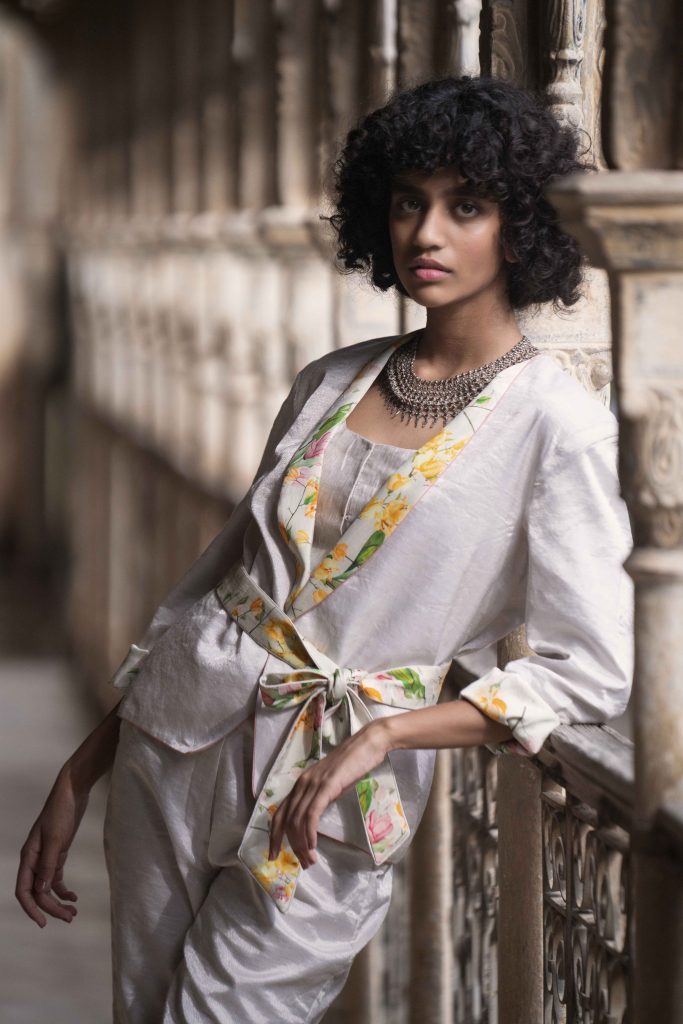 Says Anavila, "This festive season when we have the opportunity to celebrate with our families, this collection echoes that feeling of home. Every piece in this collection speaks of warm comfort in intricately handmade pieces."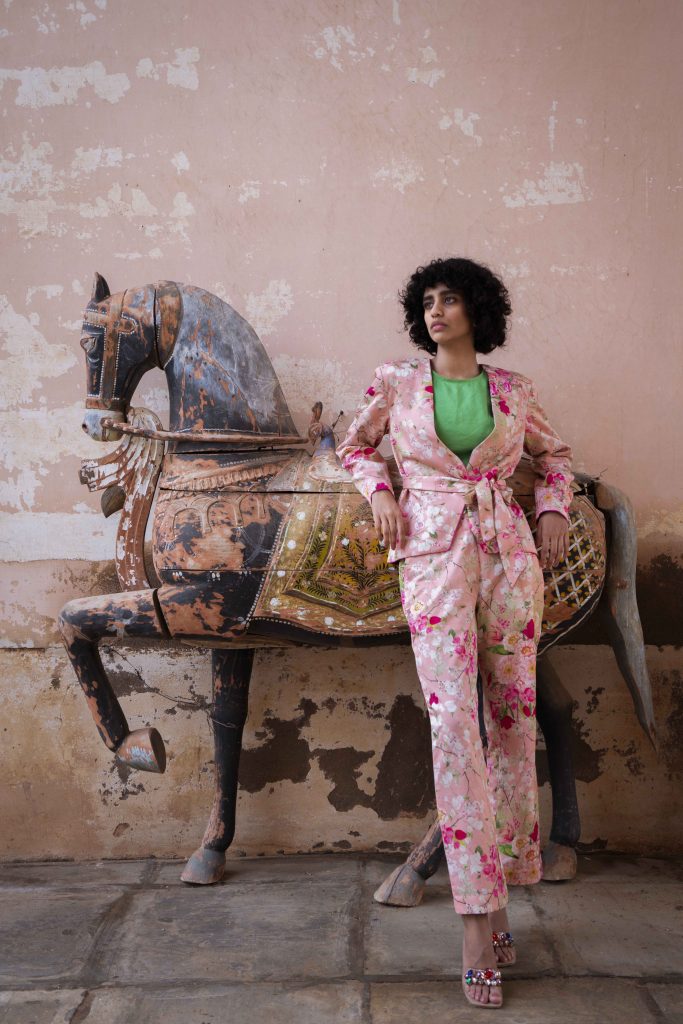 Website: https://anavila.com
Instagram: https://www.instagram.com/anavila_m/