Mission Mangal has dropped its trailer today. Movie trailer takes us through the patriotism and the hard work of the scientists behind the Mars Orbiter Mission of India. The trailer begins with a voice over of Akshay Kumar, 'there is no science without experiment'. It gives a brief about Rakesh Dhawan, the role portrayed by Akshay Kumar, who made India's Mars Mission come true. It also shows Vidya Balan as Tara Shinde who is an optimistic Project Director. The multi starrer film is dominated by women as hinted by the first poster look and the teaser of the movie.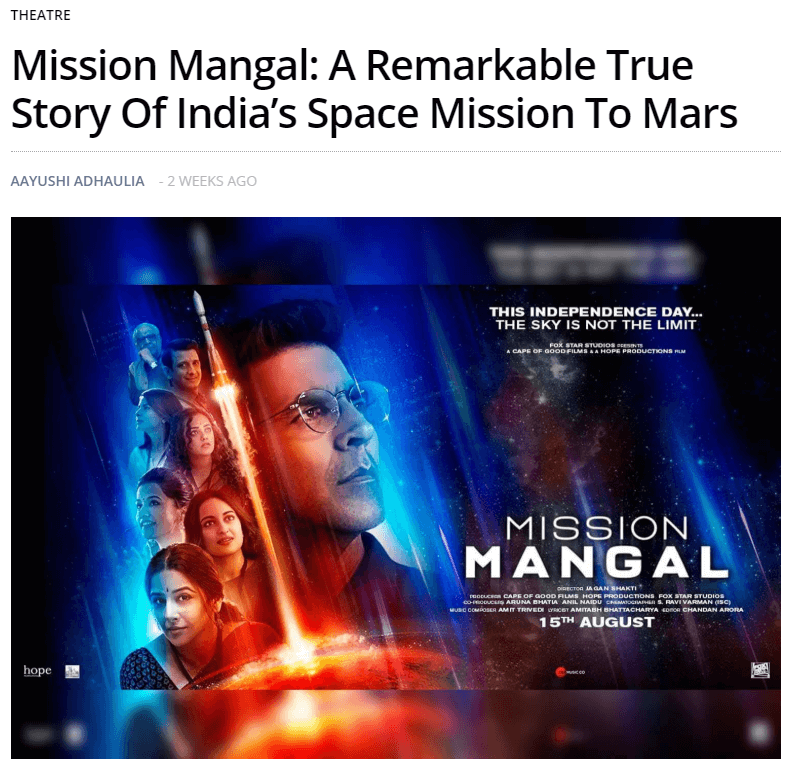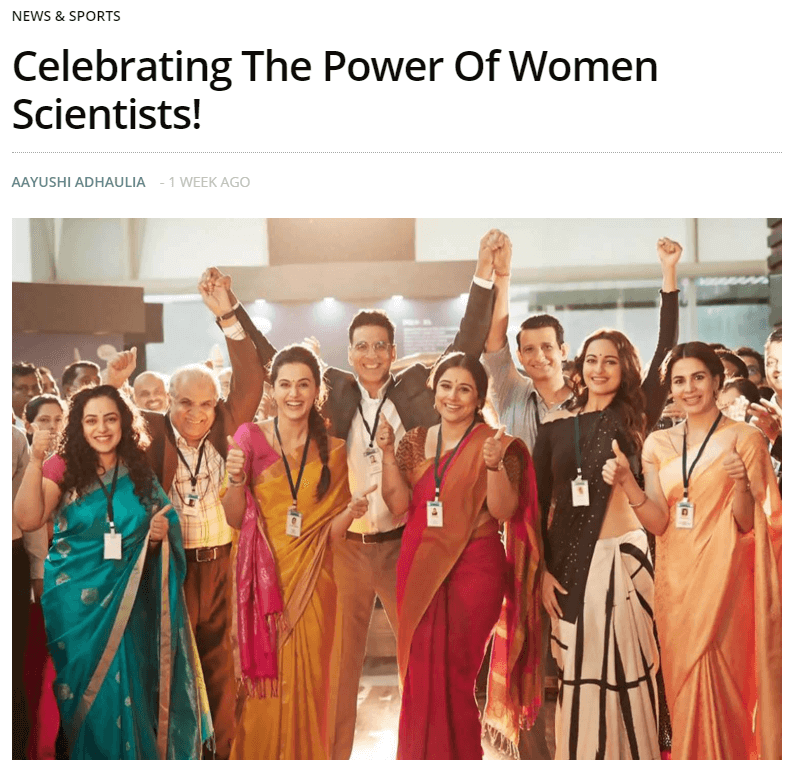 In the video, Rakesh Dhawan's previous rocket launch is shown, which was a huge failure making him look like a loser in the eyes of his supervisor. Despite it, Rakesh, encouraged by Tara Shinde, tries to procure funding and a team of experienced scientists for his mission, but meets a group of enthusiasts. A group of women scientists played by Taapsee Pannu, Sonakshi Sinha, Nithya Menen and Kriti Kulhari come to his help along with Sharman Joshi. In a scene Akshay Kumar is seen explaining his mission inspired by Tara Shinde's home science technique of 'puri' making.
Directed by Jagan Shakti, trailer is full of emotions with encouraging and funny dialogues like 'Humari haar samasya ki marammat agar NASA se karne jayenge toh hum satyanasa ho jayenge'.  Film also shows the determination of a bunch of raw scientists belonging to different backgrounds with different motives. The two minutes and 54 seconds long video looks promising and is one of the best things to invest your three minutes on the internet today.
Let's have a look at the trailer: