Parul Garg, an internationally renowned makeup and beauty expert along with her sister Anubha Vir Sharma launch their own line of beauty brand- 'Parul Garg Beauty'. With more than ten years of experience working across the globe, the duo sisters launched the brand with a vision to provide makeup products especially crafted for Indian skintones. The core idea of the brand is to provide high quality products that offer style and performance, are practical, affordable and easy to use. All products go through rigorous testing by Parul Garg and her team that continues to ensure that there is no compromise on quality and what Parul Garg beauty promises.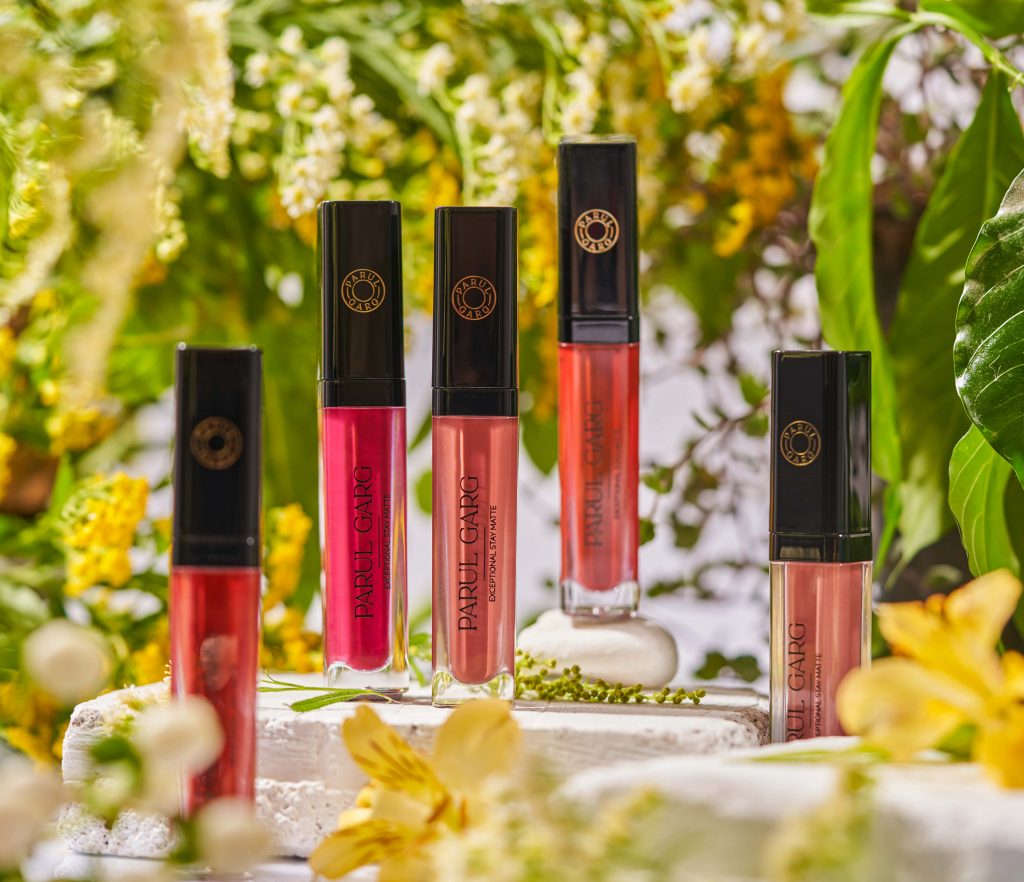 All the products under Parul Garg Beauty have been thoughtfully designed to blend in with Indian skin tones, fearless Indian women's lifestyles, and regional climate variations. The beauty brand is created by Parul Garg with a vision to deliver high-performance, long-lasting, ultra-glam makeup products that also care for the skin. The initial collection will feature Liquid Lipsticks and will launch more. The lipstick collection is designed to keep the Indian brides in mind and their skin tones. A lot of brides struggle to get that right lip colour for their D-Day and this collection will prove to be the most apt for them. Every bride will have a perfect match from this collection.
According to Parul Garg, Co-Founder- Parul Garg Beauty says, "On many occasions, I found women sharing their challenges of finding products that blend naturally into the Indian skin. I had countless encounters with brides and other women who struggled to find the right shades of lipstick or blush for them. When they do find the right products, women are constantly seeking tutorials on how to use these products flawlessly. That is how Parul Garg Beauty was born."
According to Anubha Vir Sharma, CEO & Co- Founder- Parul Garg Beauty, "The mission is not only to help women feel empowered with the right products, but also the know-how on how to achieve looks that are the signature style of Parul Garg. At Parul Garg Beauty, we use a combination of tutorials and social media content to help our customers discover the right products for them and guide them on how to best use make-up and create the looks they always wished for."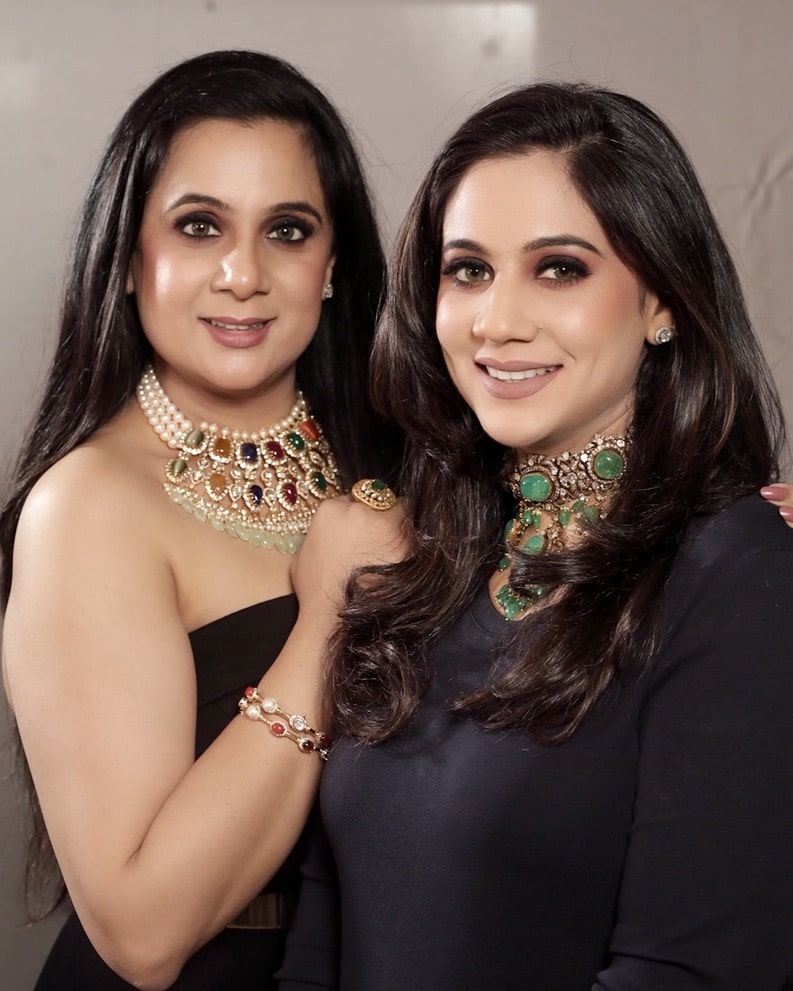 All of their products are manufactured in state-of-the-art facilities across India, Germany and Italy. We are proud to say that our brand is skin-friendly and cruelty free. The shades are created in-house by the makeup maestro Parul Garg as she feels that the Indian skin tones require a certain palette of shades.
While Parul Garg works on technical aspects of the beauty products such as which products, shades and the specifications, Anubha works on putting the ideas together and creating the product. Together, as a team, the sisters want our customers to feel like the best version of themselves, to make them feel glamorous and special on any given day!
The First launch by Parul Garg Beauty includes the Exceptional Stay Matte Liquid Lipstick in 10 stunning shades curated keeping in mind the lip colors which would complement the Indian skin tone perfectly. From a range of soft nudes to bright pop colors, these 10 lip colors can be used to create the full day flawless look, from the perfect breezy day look as well as formal and sophisticated evening look. The smooth and lightweight formula lasts upto 12 hours with a full coverage of an intense matte finish. The liquid lipstick formula is water and transfer proof with an intense pigment which gives your lips the quintessential pop of color.
Shades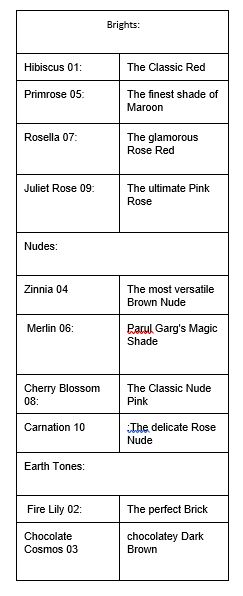 Price: 895 INR each
Website : https://parulgargbeauty.com/password
Instagram: https://www.instagram.com/parulgargbeauty/