USA Olympic sprinter Allyson Felix has set a new world record  by surpassing Usain Bolt in the tally of gold medals. The sprinter has won 12 gold medals; the twelfth gold in the mixed gender 4x400m relay, at the 17 IAAF World Athletics Championships, held at Khalifa International Stadium in Doha, Qatar.
12 WORLD TITLES. @allysonfelix officially holds the record for the most world titles after giving birth 10 months ago. #WorldAthleticsChamps pic.twitter.com/68kKjfb0yw

— Team USA (@TeamUSA) September 29, 2019
Felix is one of the most decorated track and field athletes, winning a combined nine medals between each of her four Olympic games, six of which are gold. She summed up her response to the honor in one word on Twitter, check out:
Humbled🙏🏾💛 pic.twitter.com/QhLY3Ypt5g

— Allyson Felix (@allysonfelix) October 1, 2019
What doubles Felix's victory is that it's her first season as a mother and it hasn't been an easy journey back to the track. In November 2018, Felix battled preeclampsia and underwent an emergency C-section to deliver her daughter.
Now, the world needs to wait for the Tokyo 2020 Olympics, to watch Felix run.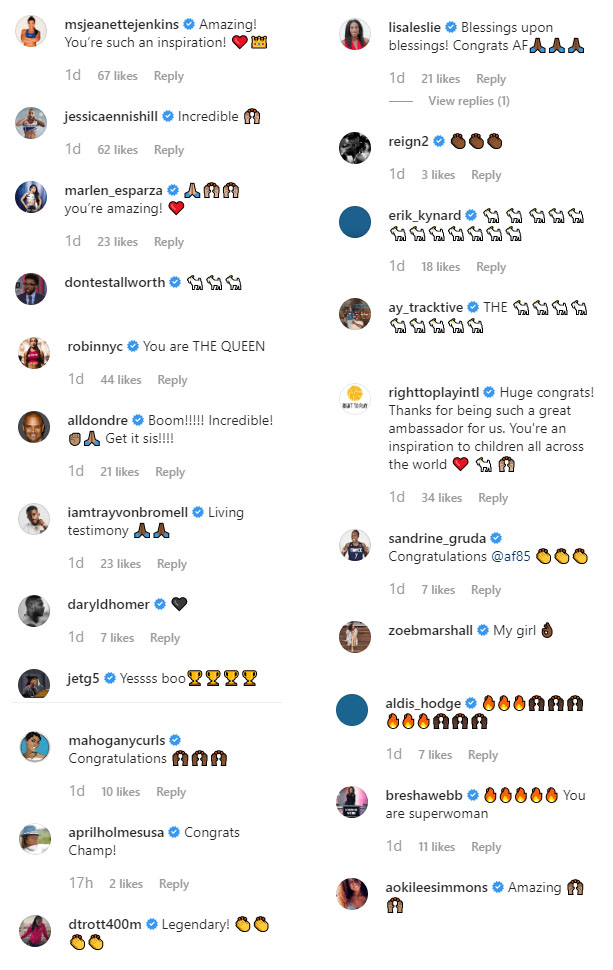 On the other hand, its double delight for Indian athlete, Avinash Sable!
He has broken his own national record of 8:28.94 and qualified for the 3000m steeplechase final after India's successful appeal in an eventful race in the IAAF World Championships.
Avinash included in finals after India's successful appeal@kaypeem @StanByMe28 @rahuldpawar @BhutaniRahul

— Athletics Federation of India (@afiindia) October 1, 2019
Before the appeal, Sable couldn't qualify for the finals as he was involved in two incidents during the race, both triggered by reigning junior world champion, Ethiopia's Takele Nigate.
In the first incident, Sable had jumped over another competitor as few athletes at the rear fell over each other and in the second one, Nigate bumped into an obstacle in front of Sable due to which Sable had to stop, climb up the obstacle and then run as he was blocked by the Ethiopian, thereby losing crucial time.
After India's qualification for the male steeplechase final at the World Championships in 1991, the 24 year-old is the only other male steeplechaser to qualify for this event.
#TOPSAthlete #AvinashSable set a new national record in the men's 3000m steeplechase heats at the World #Athletics C'ships by running a time of 8:25.23 which bettered his own previous record of 8:28.94 set earlier this yr.He finished 7th in Heat 3.Wish him the best going forward! pic.twitter.com/XK8iJkyc18

— SAIMedia (@Media_SAI) October 1, 2019