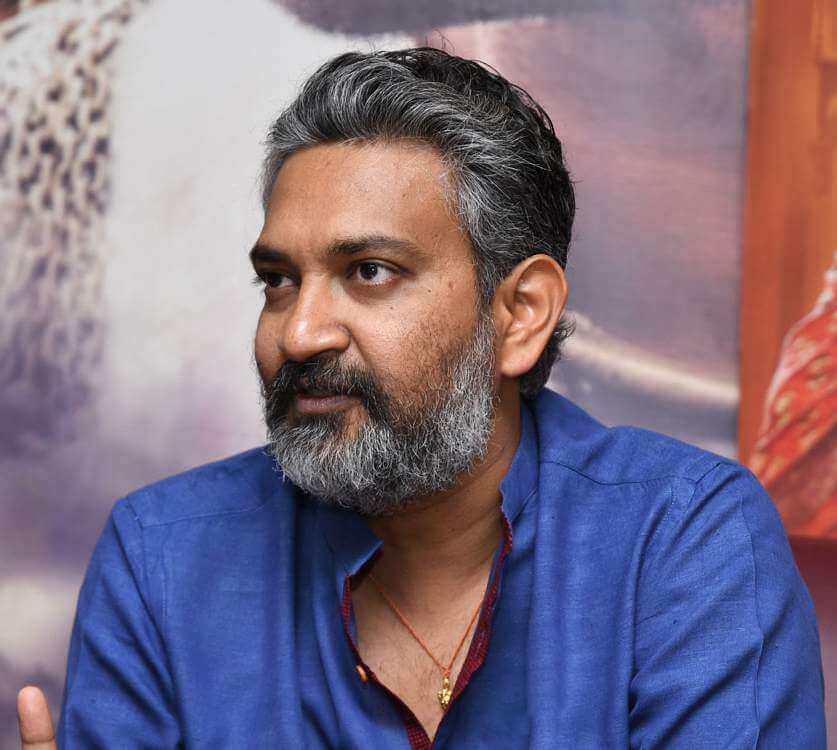 In an industry which is dominated by the heroes where people worship their actors like God, only very few directors wield the power to overshadow the charms of their films' leading men among the audience. People rush to the theater in the name of Rajamouli, for his exceptional skills in filmmaking; such is the power of this Director who rose to fame with his mammoth success in Indian cinematic history- Baahubali. You must have definitely been on a space-tour if you don't remember this name, then review and check your presence on earth in the last few years.
Koduri Srisaila Sri Rajamouli, better known as SS Rajamouli or Jakkanna turned 44 today. His 2015 creation 'Baahubali: The Beginning' became the second-highest grossing Indian film globally and the highest grossing Indian film of all time within India. The masterpiece by SS Rajamouli, Baahubali: The Beginning and its sequel Baahubali 2: The Conclusion was featured in BBC's documentary on 100 Years of Indian cinema. While the internet is flooded with wishes for this gemstone, here are few lesser known facts about him you would love to know.
1) Koduri Srisaila Sri Rajamouli was born in Raichur in Karnataka on October 10, 1973, and can speak Kannada pretty well. He belongs to a family that originally hails from Kovvur in West Godavari district of Andhra Pradesh.
2) Rajamouli is the son of KV Vijayendra Prasad, who has penned the scripts for blockbusters like Baahubali film series, Bajrangi Bhaijaan and the upcoming film Mersal.
3) The Eega film director is married to Rama Rajamouli, who designed costumes for Baahubali: The Begining and Baahubali: The Conclusion. He has two children, SS Karthikeya and SS Mayookha.
4) Before Rajamouli dominated the big screens across the country with his imagination, he was directing television shows in Telugu. He directed Shanti Nivasam serial for his mentor and veteran filmmaker Kovelamudi Raghavendra Rao's production house.
5) Rajamouli is called Nandi by his family members. Nandi was also the first alias considered for the character of Mahendra Baahubali before Shivudu. Industry friends, call him Jakkanna, which became popular after Jr NTR addressed him with that name during public functions.
6) Rajamouli has a lion's share in the success of Jr NTR's film career. The director made memorable films like Student No. 1, Simhadri and Simhadri that redefined Jr NTR's stardom.
7) Rajamouli is a big fan of Malayalam superstar Mohanlal. He aspires to work with him very soon.
8) Rajamouli has won two prestigious National Awards for best films for Baahubali: The Beginning and Eega. He also recently received Akkineni Nageswara Rao National award this year.
9) Rajamouli is only the second director after Shankar who has no box office flops so far. All of his movies have become top earners starting from Student No 1.
10) Rajamouli is obsessed with Indian mythological stories. He wants to turn Mahabharata into the biggest motion picture on a never-seen-before scale. However, he says it will take at least 10 years for him to gather that knowledge and technology to realise his vision.