ISU, a brand for the millennial and stylish woman which provides AM-to-PM dressing solutions for fashion enthusiasts has announced the launch of its exclusive collection 'EmbraceYou'. The collection, crafted especially for the Indian masses that have been facing issues with inclusivity, is a game-changer. The word ISU (pronounced as 'Is You') denotes each individual's story and hence 'ISU is IS YOU'; where each and every member of our society should embrace their body in all shapes, sizes and colours.  The 'EmbraceYou' Collection is a step forward in that direction, giving Indian women the choice to explore and find fashionable options for all body types.
The 'EmbraceYou' Collection by ISU represents a paradigm of fashion and style designed for all fashion enthusiasts in our country. The collection by ISU includes outfits which are edgy, versatile and trending internationally. The minimal collection is crafted keeping the top fashion trends of 2019 in mind, such as pastel-toned jeggings, ribbed tops and turtlenecks, sheer organza jackets, statement t-shirts, flared ribbed pants and high waist denim and basics that have found their home in bold primary shades and subtle details.
Ms Rashi Menda, Founder, ISU comments "We are extremely excited and proud to announce the launch of our new 'EmbraceYou' collection which has been inspired by every woman on the planet who loves herself the way she is embracing all scars, body flaws, size and shape. The collection is all things body positive, celebrating your individuality and loving every inch of your body from head to toe. Our collection has a vivid colour palette, crafted and tailored to perfection which many women often want. It has been created for women who are modern, sassy and confident. The fabric we have sourced for this collection is procured from different parts of the world to perfectly suit weather conditions in India. ISU is all about what a modern woman needs to have in her wardrobe to keep it looking fresh all year round. Our target is to reach out to the mid-segment audience, who are between price-sensitive buyers and matured, the aware buyer. With the rise in demand for the quality and designs we provide, ISU has observed a marginal growth from the time the brand has penetrated the world of online buying."
A lot of women are depreciated for their size, body shape, skin tone etc. in India. There is a limitation in the availability of sizes, patterns, exclusive colours that will suit the diversity. In today's day and age, accessibility to fashion is not as much of a problem as finding correct fittings, sizes, colours and prints that suit the varied Indian body shape is. ISU aims to solve three key problems plaguing the Indian fashion industry, namely the availability of varied sizing, good quality products and trendy options. With ISU, inclusivity is not going to be a problem anymore. All their collections provide outfits in beautiful hues, coordinates in pastel shades, classic skinny denim, comfortable day dresses and quirky statement t-shirts that fit perfectly on all body types to make women feel more confident in their own skin. This is a one-stop brand for a woman to find an ultimate outfit for any occasion.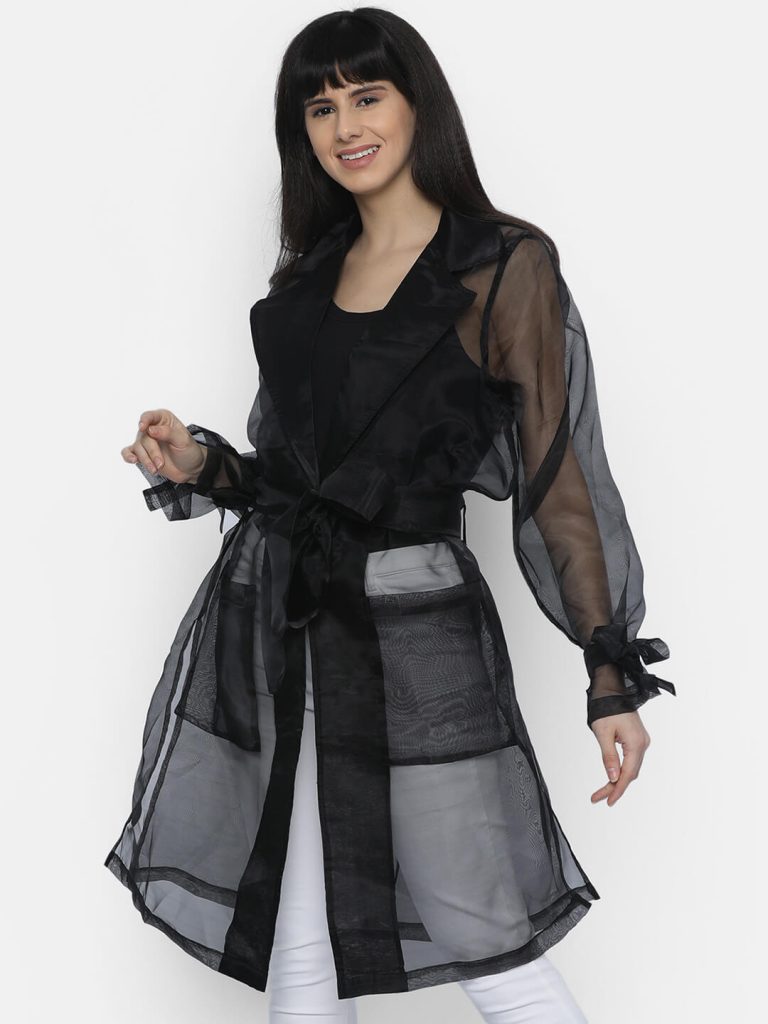 ISU has always supported and continues to support gender equality and stands against gender bias. The brand has also taken up a CSR initiative to accompany the launch of the 'EmbraceYou' Collection wherein the brand has produced more than 2500 units of unisex t-shirts, which have been designed and sold under the label of ISU. A percentage of all proceeds generated by the sale of the collection will be donated as a charity. The brand aims to raise funds of around 12 lakhs to sponsor education for the underprivileged children.
ISU sells its exclusive collection on Zapyle.com which is an e-commerce platform for women who love fashion, all the options are curated as per user's preferences, where they only see what they would really like to purchase. It will also be available on top e-commerce platforms such as Myntra, Flipkart, Amazon, Limeroad and Ajio.