Currently, Hrithik Roshan is on the top of the world, as his recent film 'Super 30' has been super hit at the box office and has been declared tax free in many states. Hrithik Roshan has done commendable acting in the film and the filmmakers have been successful in delivering the right message to the fans. But not to forget, it was not just the 'Kaabil' actor and filmmakers hard work, but the lead actress Mrunal Thakur also gave her full contribution in the film. 
And yesterday was the perfect day for Mrunal Thakur to celebrate her success as she turned a year older and was celebrating her 27 birthday. To make her day special, a special person wished the actress with a special post, this was none other but her co-star Hrithik Roshan. 
Hrithik took to his Instagram handle and uploaded a story to wish Mrunal with a heartfelt post. Sharing one of the pictures with her, he writes, "HAPPY BIRTHDAY! My dear Mrunal. You are a very special actor. And it has been a joy to have worked with you in Super 30. Keep shining like you do!".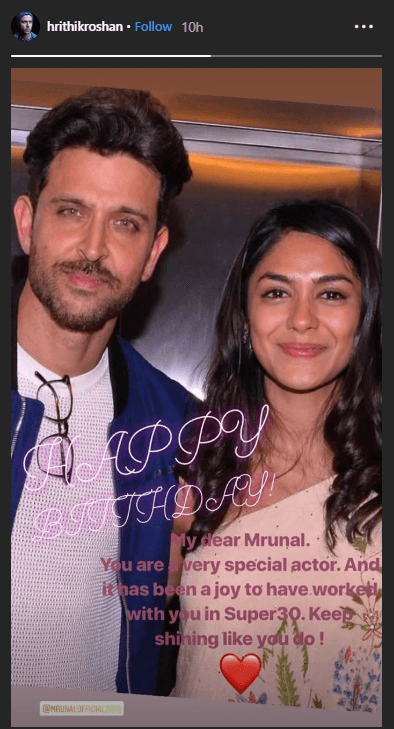 Directed by Vikas Bahl, 'Super 30' was based on the real life story of Anand Kumar, a brilliant mathematician who helped 30 intelligent yet poor students to pass the entrance exams of Indian Institute of Technology. The film was released on 12 July, and we also penned the review to the super hit film in our website. Check it out here: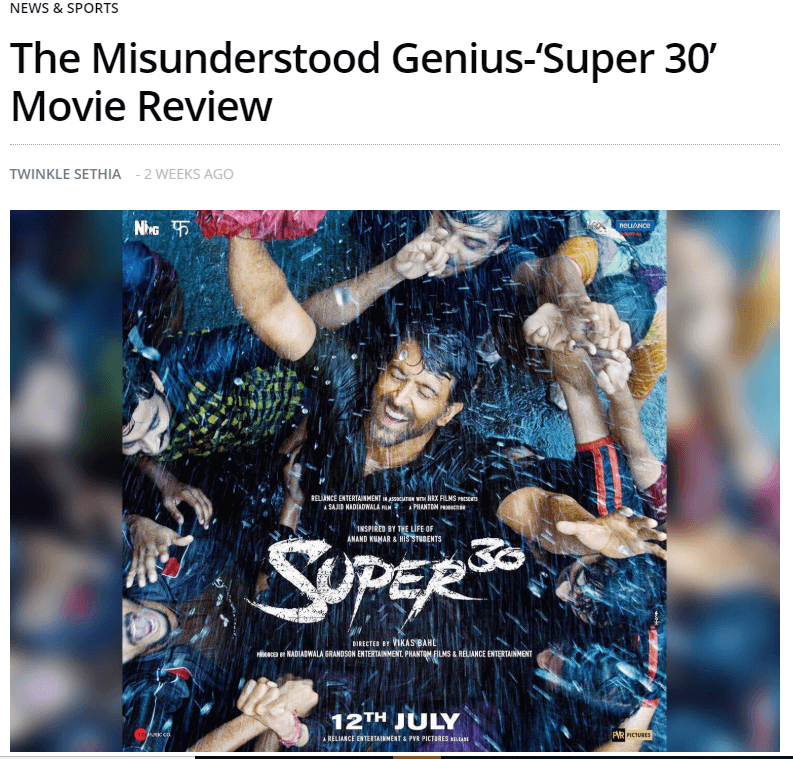 Congratulations to the team and heartfelt wishes to the birthday girl, Mrunal Thakur!