The giant streaming company Netflix is keeping its users on the edge all the time. From time to time it keeps dropping trailers of its original series and movies, rekindling the excitement among its audience. On Wednesday, Netflix dropped the teaser of its biggest original movie till date, 'The Irishman'. Martin Scorsese's movie will have his old muse Robert De Niro as Frank Sheeran.
The highly anticipated gangsta epic is based on Charles Brandt's 2004 book 'I Heard You Paint Houses', which is about the life of Sheeran. The movie is uniting De Niro, Oscar winner Joe Pesci, and Al Pacino, who worked for the first time with the American filmmaker.
In the movie, Frank Sheeran is a World War II veteran who becomes a mob hitman. Pacino is starring as notorious mob-connected union boss Jimmy Hoffa. Sheeran is also seen to play a role in Hoffa's disappearance. The supporting cast includes Harvey Keitel, Ray Romano, and Anna Paquin. All the major players are featured at some point in the teaser trailer, which spans decades as it tells Sheeran's life story in the mob.
One of the biggest stories around 'The Irishman' is the visual effects that Scorsese used to de-age his actors. De Niro is playing Sheeran during the course of his age and thanks to the VFX technology the actor appears decades younger. The teaser trailer ends with a look at a younger De Niro.
'The Irishman' is set to world premiere at the 2019 New York Film Festival. Netflix will release 'The Irishman' in select theaters and on its streaming platform this fall.
Watch the first official trailer here:
Along with it, Netflix is also getting a hold on its Indian viewers. The much-awaited release of this year, 'Sacred Games 2', which along with Sartaj Singh snatched the sleep of its audience, is making it to the news every day. Earlier with its gangsta photoshoot, where every actor looked phenomenal, the Indian series raised the heat among its fans.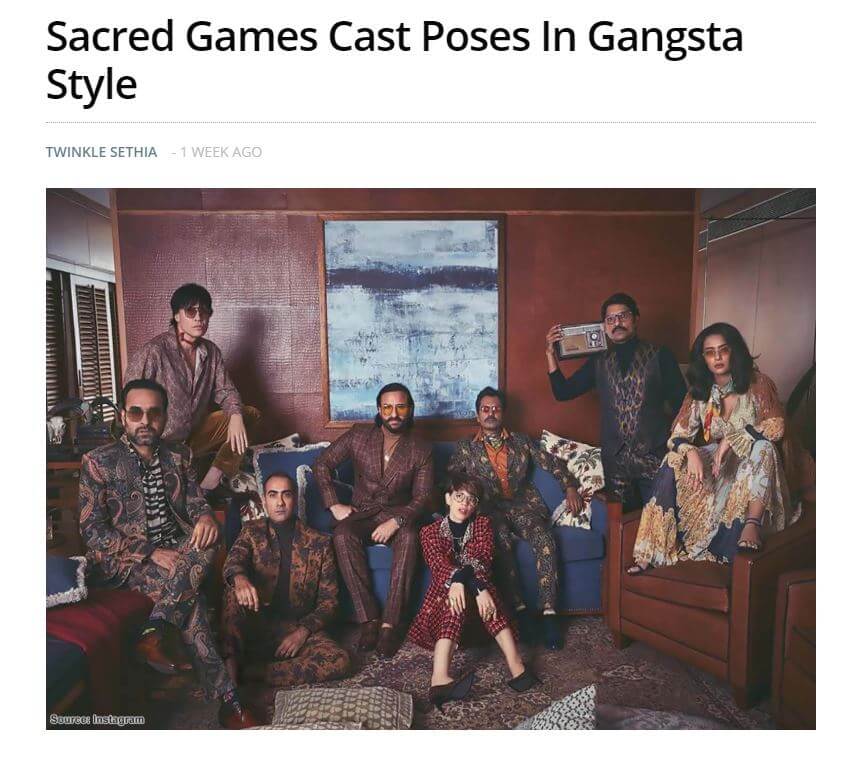 Now teasing its audience more, Netflix has dropped in the second teaser of the series on Tuesday, where Nawazuddin Siddiqui as Ganesh Gaitonde can be seen confessing that whenever he used to miss Mumbai, he would call two people. One of them is Jojo (Suvreen Chawla) while the other one is not revealed yet. In the minute-long video, Jojo and Gaitonde engage in a meaty and funny banter, where the latter threatens to kill her, but Jojo being the badass she is, gives it back to him.
Have a look at the teaser: