So you spend more time in your office than at home, but apart from work what is it that makes you look forward to coming to the office? Is it the office environment you say?
For spending a large part of your day, office space needs to make you feel good and happy. The décor and the habitat should be welcoming and laidback. With dramatic impacts on the business, a good office décor brings about positive changes to the perception of your clients and boosts the productivity and efficiency of the employees by increasing their energy levels with various décor aspects like incoming light and the overall look of the office.
The blending of the old and new Bohemian style makes your space look individualistic and has a free-spirited mystique to it. Office decors now have become very cliché with almost the same designs and interiors in every other workplace – blank walls, empty floors and pristinely vacant tables, while the workplace should look like a place with bold-bright colours, vivid tones, exciting textures, metallic pops, fringed throw, eclectic vibe, vintage décor, sentimental connect, aesthetically pleasing basically the collection of curated chaos.
Although going from a complete nomad inspired makeover can be a bit too much, you can always have a little of something and make it more. Bring a twist in the office décor with a little bohemian connect. Here are few ideas you can use in your office to topsy-turvy your dull work-mood.
Paint the walls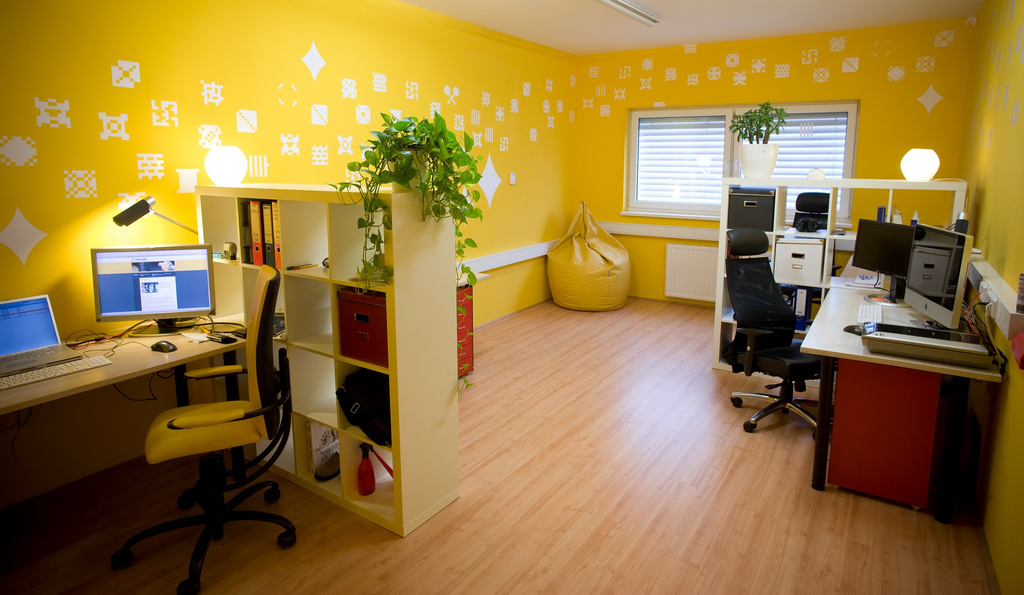 Instead of going for wearisome white walls, paint them all with energetic colours like turquoise or lime green. You can use more dense colours like sapphire blue, ruby red, emerald green, amethyst purple all of which will bring seamless transition by adding dimensions to the otherwise flat plain room. You can also hang one master painting or few small artistic wall hangings/artworks for added flair.
Bright furniture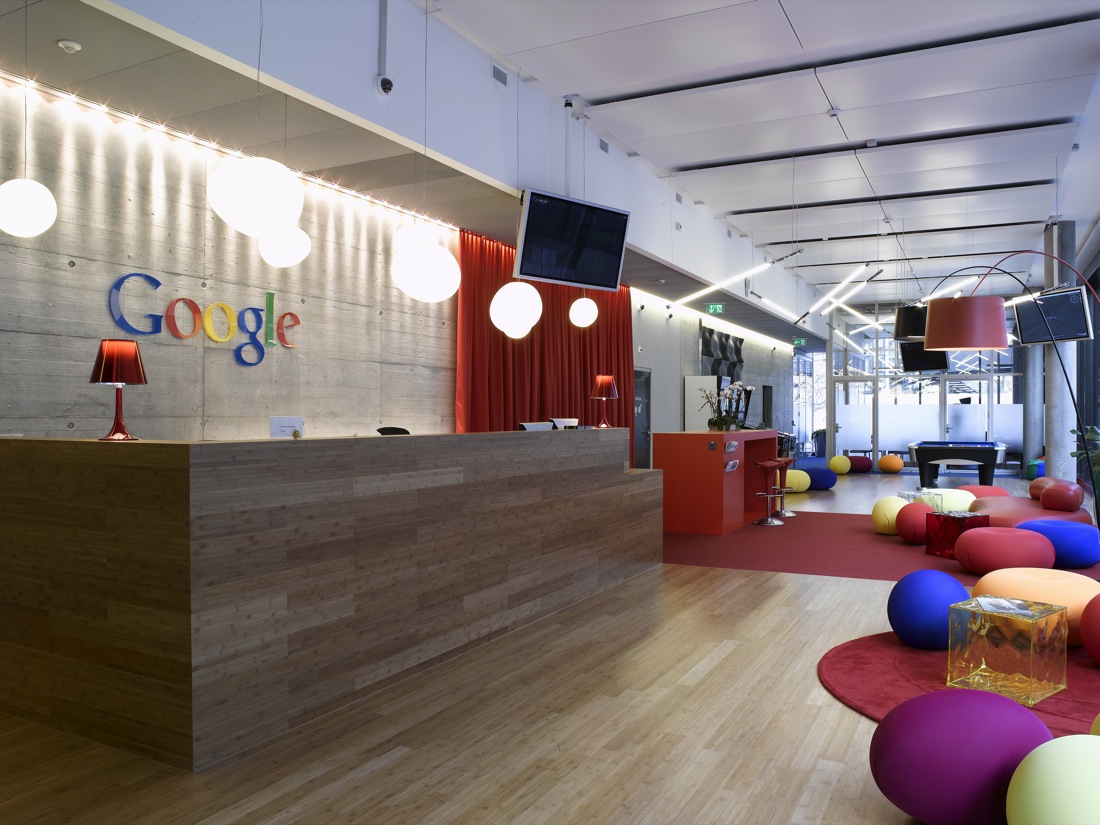 The black and brown office furniture doesn't do much to lift up the frame of mind. A mix of natural wood and sofas or metallic pops of gold and silver will increase the appeal. Also, make sure to keep the windows, or any other source letting the sunlight in, big for a bright and cheerful environment.
Style your desks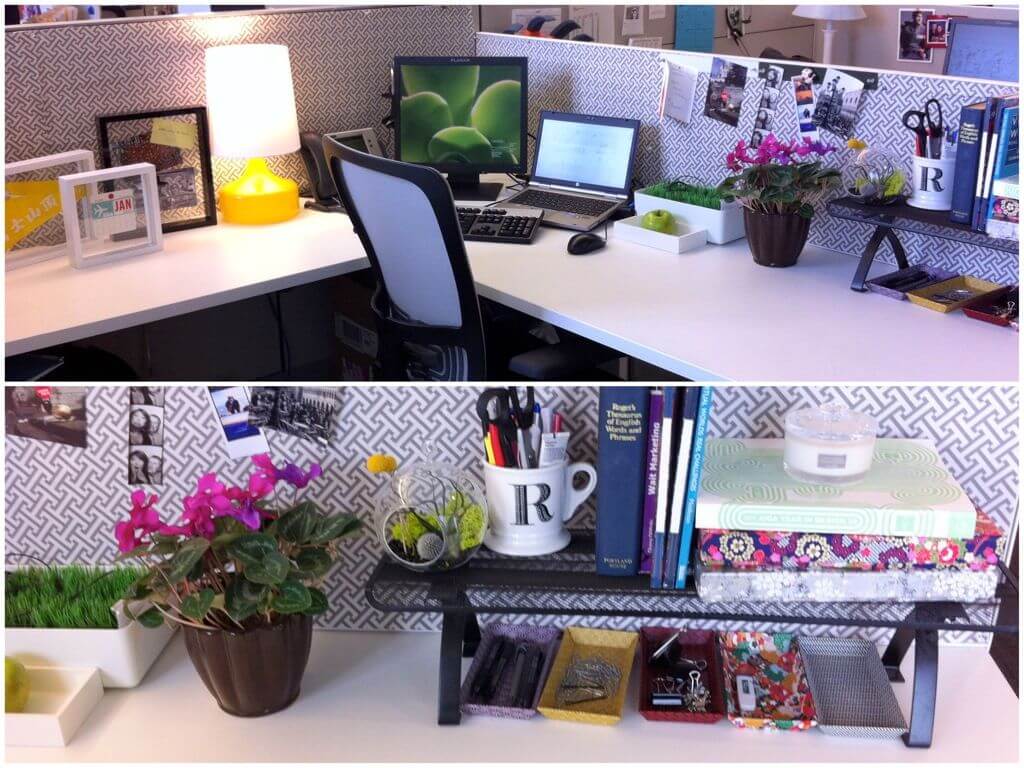 Your desk is the definition of who you are, so keep it real and inspiring with a touch of bohemian prints. Buy boho-designed mouse pads, handmade wooden mail organizer, bohemian accessories, funky pen holder and card holder, colourful memorabilia and other artefacts you love for your desk to bring some eccentricity.
Souvenirs and wind chimes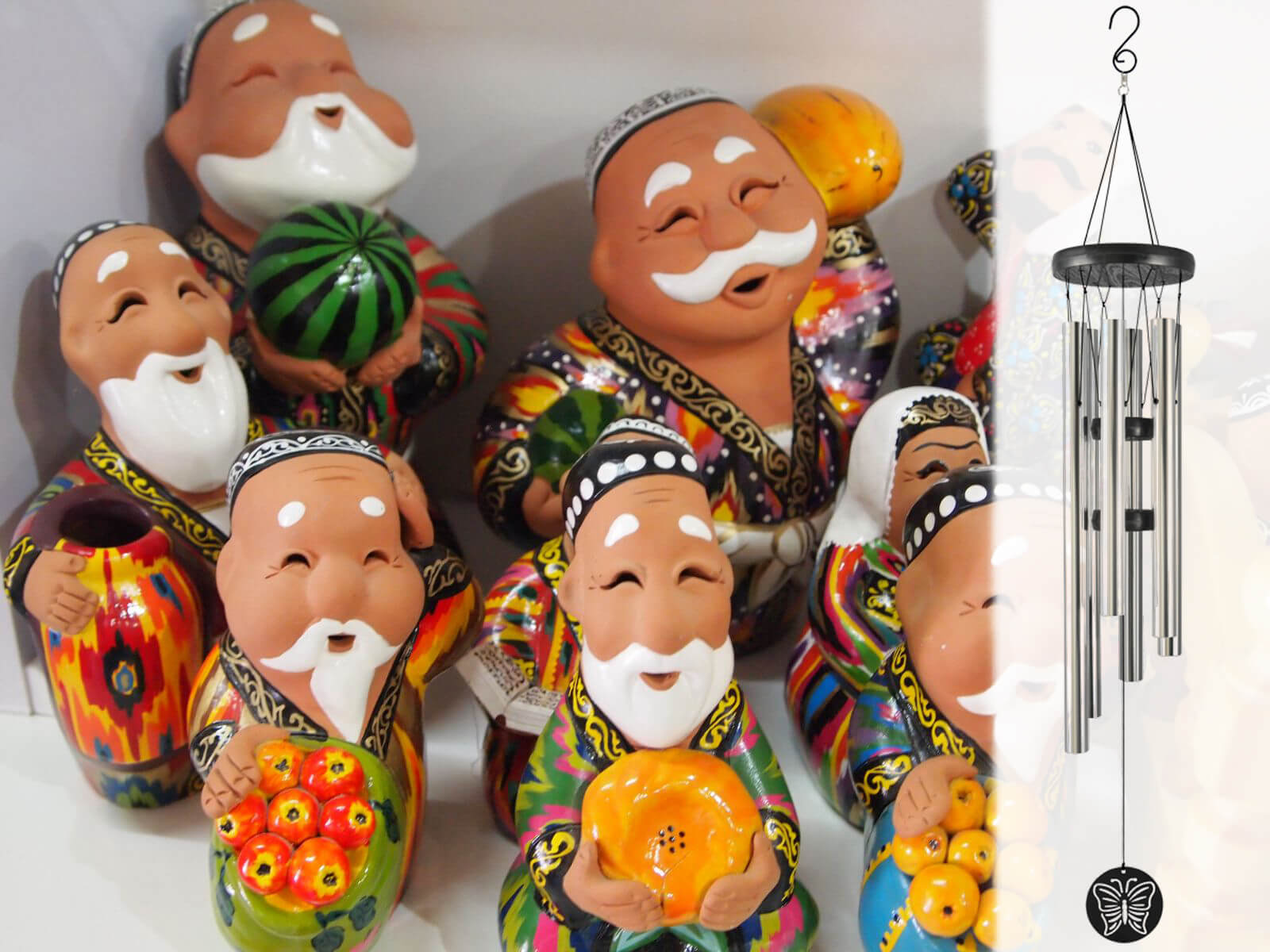 Who says those tinkling colourful wind chimes can only hang in the home? Bring some unique wind chimes and hang them in your workplace, you can pick some souvenirs from the antic store or the ones you picked up from your travel trips and put them on display and make the ambience pleasing.
Plants
Bohemian means it has to have plants and decorating your workplace with plants is like bringing in the real freshness and it also creates cognitive attention. Pick some elegant ferns, earthy succulent, pothos plants, aloe, spider plants, English ivy, jade plants, and snake plants and other plants of your choices and place them around the office. You can also have hanging plants, planted in unique planters.
Get-away place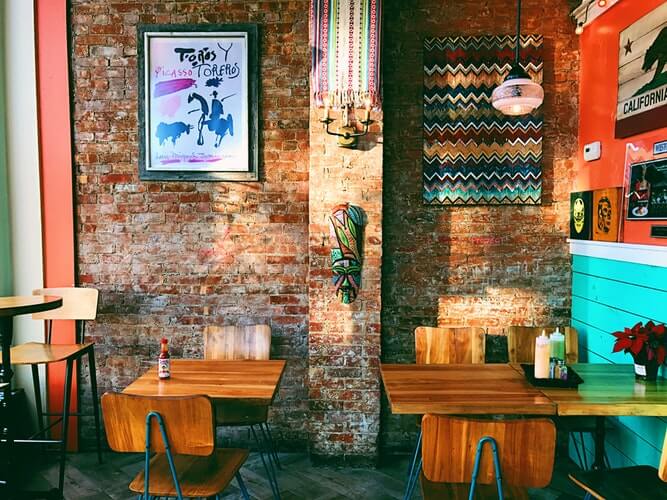 Every employee deserves to move away from the work table setting and hang around in a new environment for a while. A coffee room, lunch room or the canteen can be decorated in a bohemian style which adds whimsy and comfort to the place where the employees can take a break and rejuvenate, throw in some colourful chairs and sofas in the room with pillows of different patterns and textures.