In one of a kind partnership, Craftsbazaar & Just4You Surprise Planners have partnered up to host a weekend of festivities called The MAD Weekend. The two-day event will be hosted at the JLN Stadium on the 24th and 25th of September.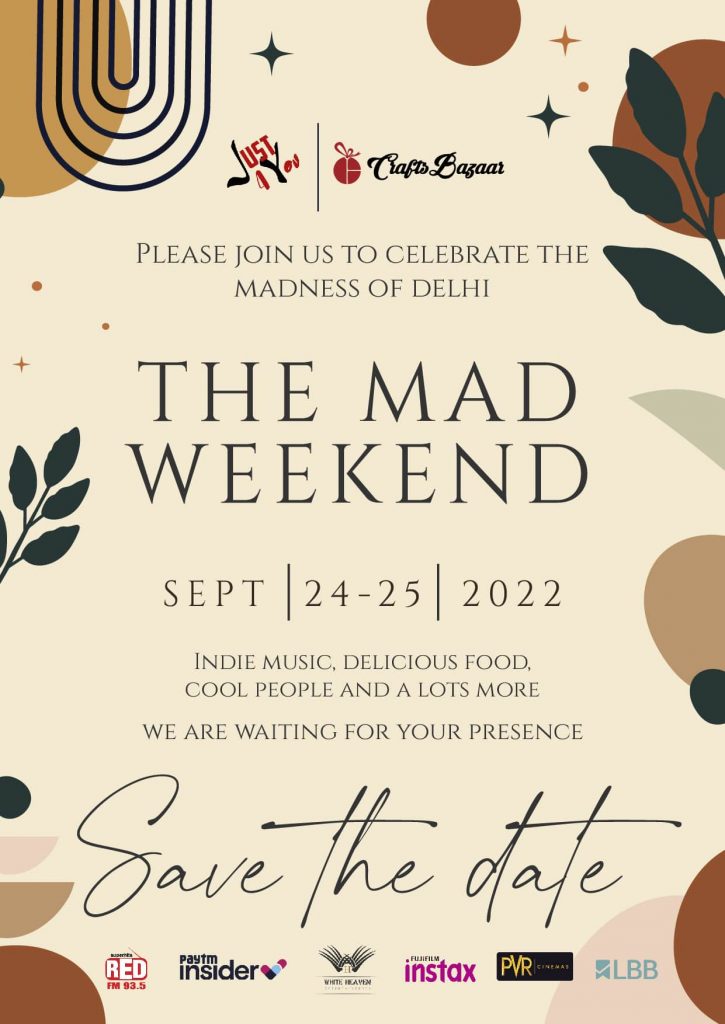 Craftsbazaar & Just4You Surprise Planners are about to bring to life an event that will be packed with music, art, dance, entertainment, and food. Both organizations have had their share of success in their respective fields. Craftsbazaar provides numerous unique customized gifting options to a huge customer base going pan India. Just4You Surprise Planners offer a variety of services such as customizable surprises for your loved ones on all sorts of special occasions.
Backed by this immense experience in providing people with a uniquely curated experience, The MAD Weekend will cover all bases when it comes to dishing out a memorable experience to the audience. The event will feature two days of entertainment coupled with good food.
Entertainment covers a wide range of options, from performances by renowned singers & artists like the Indian Ocean, Aswekeepsearching, Chizai and more. Quirky and Bohemian decor to give the place an energizing ambiance, also face painting, tattoo making, quirky caricatures, etc, from artists who excel in their art. The event will be attended by numerous influencers, giving people the chance to have meet-ups with their favourite content creators.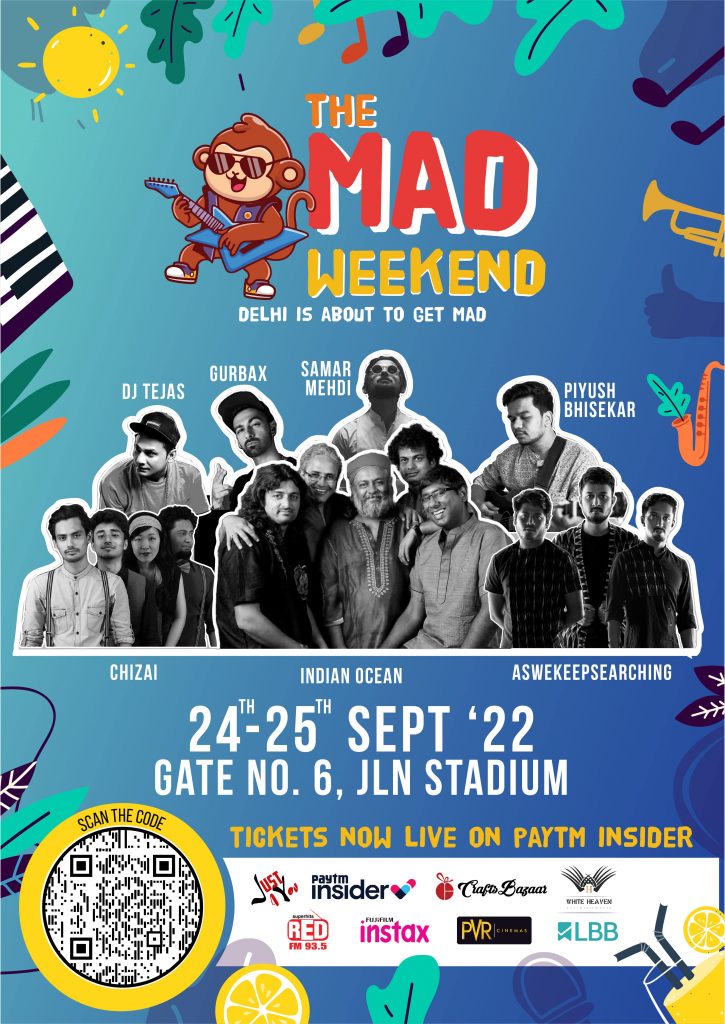 Acknowledging the importance of good food in an enjoyable experience, The MAD Weekend will be hosting numerous food stalls with a vast array of cuisines to cater to the taste-buds of each and every one. Amazing beverages, both cocktails and cocktails will also be served at the event.
One of the most fascinating attractions of the event is going to be the on-the-spot surprises planned for the attendees. This one-of-a-kind curated experience will surely raise the anticipation in the audience.
The MAD Weekend has already gathered a lot of buzz with some top media houses covering it and it promises a "weekend of relaxation" to all of Delhi.
About The MAD Weekend –
After humongous success in the surprise planning and customisable gifting fields by Just4You Surprise Planners and Craftsbazaar have joined hands to give New Delhi an awaited experience. The MAD Weekend aims to cater to audiences of all age groups above 8 years of age and keeping the same in mind this event has been thoughtfully planned by designers, architects and producers.
Venue
Jawaharlal Nehru Stadium – Gate No 6, Delhi
New Delhi, Delhi 110003, India
Website