Gargi Duggal is back with yet another home production. Viewers will get to see her intense acting skills as she acts with passion in her next song called "Bewafa". She is the Producer and Director for this song as well. This time, she has worked with Dallas-based Record Label Producer Hussain Ajani, who has already released more than 12 songs within a year and multiple songs are on the way. Duggal says, "It was a great experience working with Ajani and his team, who relentlessly worked to complete the song on time and cater it to the world."
Knowing her penchant for great captures, Gargi has shot this video at the FortWorth Water Gardens, also called the cooling and refreshing oasis in the concrete jungle of Fortworth downtown. It is an architectural and engineering marvel and the video highlights the beauty of the water features in this relaxing urban park. Gargi always believes in promoting the beautiful locales of DFW metroplex and has even used attractions like the FortWorth Stockyards, Plano's Legacy West, etc in her first music video "Aye Meri Jaan"
Alycia Dias, the Coke Studio singer, is the voice behind "Bewafa." Dias comes from a family of musicians and singers and has achieved great heights at a very young age.
Ajani personally has many songs in the melancholy genre. "The way the singer pours her heart out will make people cry as it portrays betrayal, and depicted well on screen as well as sung, beautifully," he says.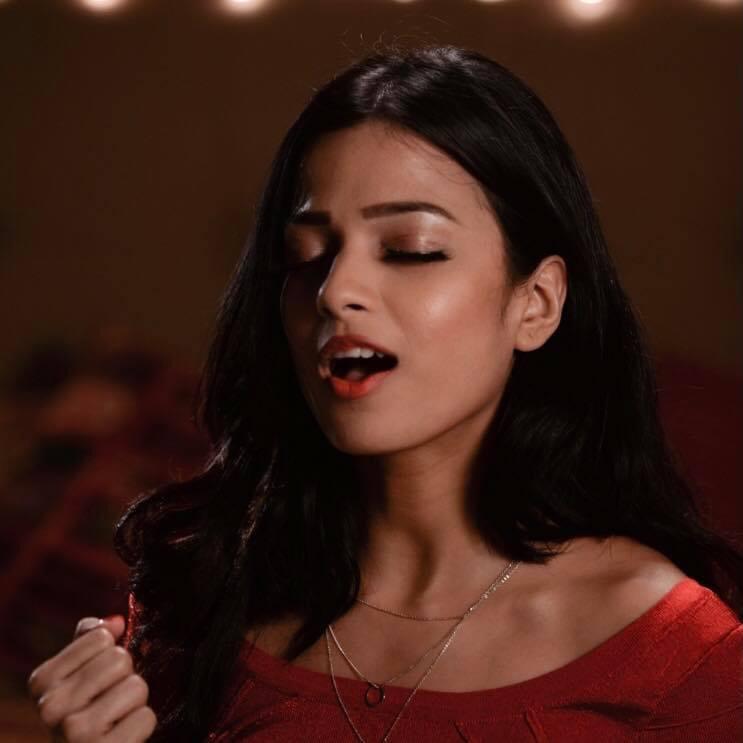 Gargi Duggal is a prominent media personality in Dallas, TX, who has added many feathers to her cap and is still raring to go miles ahead. She is an entrepreneur, model, dancer, and talk show host who always believes in attaining goals through hard work and perseverance.
"Aye Meri Jaan" is Duggal's debut song, in which she collaborated with singer Amitha Duvvuri. Gargi always dreamt of contributing to the entertainment world. With her experience of working as an assistant to art director Sharmistha Roy in quite a few Yashraj and Dharma Production movies, she always aspires to showcase her talent and creativity and believes in carving her own path.
Link to the song: – https://youtu.be/5L9njVlqc24