Buying a new sofa or changing the colour of your current one has the power to completely transform how your living room. Choosing a Sofa, however, is not easy because the Sofa has to look aesthetically uplift the room and simultaneously reflect your taste and personality in a big way. When a home is set up with the most aesthetic yet functional sofa, it can be a complete game-changer for your living room.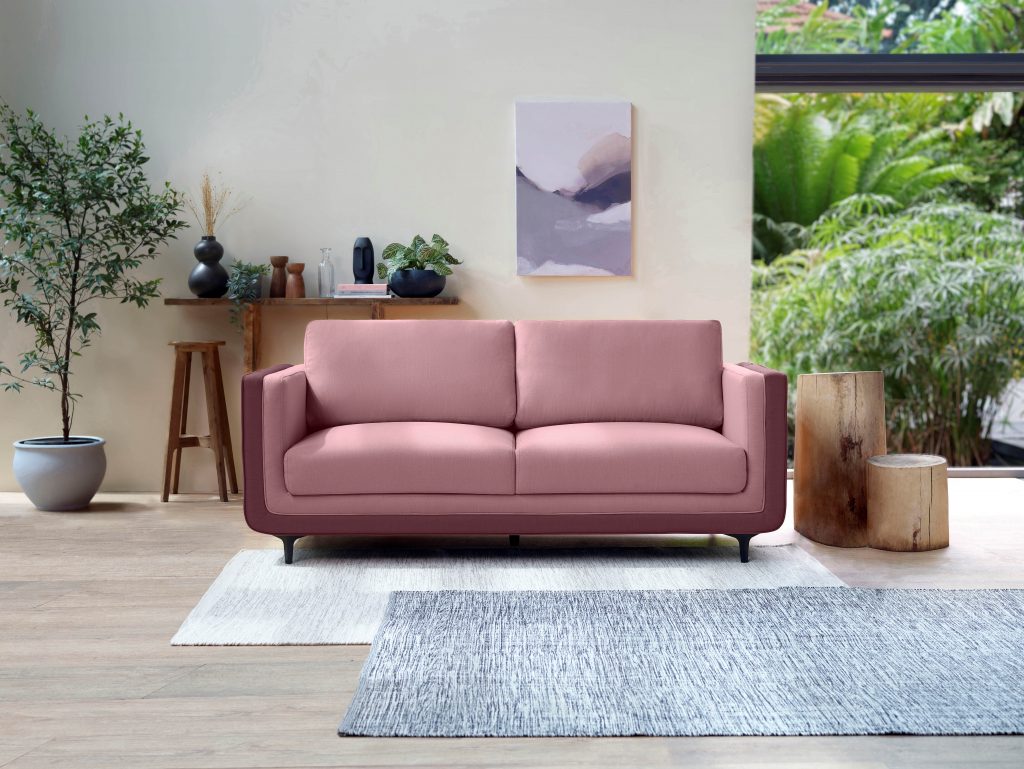 Mathew Joseph, CEO & Co-founder of Sleepyhead, a leading D2C furniture & decor brand, said "The tricky part with sofas is that they have to be comfortable enough to sink into, and yet be eye-catching and attractive. Couches redefine living rooms and therefore, picking the right one is critical. Currently millennials are leaning towards more minimal, aesthetically modern and contemporary pieces, vibrant shades like- purple, yellow, avocado green, ember orange, etc are in demand. When it comes to planning the living room layout, choosing the right seating combination makes a massive difference in the usability of the Sofa. Whether it is a 3+2 combo, a 3+1 combo or an L-shape Sofa, one must carefully choose something that complements the living room or contrasts beautifully against the walls."
Sharing tips on Sofa trends for the year, Dr. Shizni Mehta Jerath, Principal designer at Livinitup Interiors, said, "Most of my projects revolve around having a neutral base with pops of colours in the form of cushions, Decoratives etc. But I make it a point to make the room interesting by choosing one accent piece of furniture in terms of design and the colour to draw the focus, which also best complements the neutral base shade. The accent chair colour selection plays a vital role in making the room stand out, gaining its individuality."
This highlight colour is selected keeping different parameters in mind, the theme and the interior style the client wants to go ahead with, whether to keep the vibe subtle or bold, monochrome or analogue, minimal maximal etc. Adding rich shades like olive green, navy blue, burnt orange or pastel shades in dusty pink, mint green, and teal blue with neutral colours work wonders.
Sleepyhead's Mathew Joseph further added "There is a growing inclination towards statement pieces which prioritise reclining comfort. Recliners have made a big comeback. At Sleepyhead, we have combined stunning, modern designs with practical and ergonomic know-how and created Rx5 and Rx7, our recliner range. We believe our consumers shouldn't have to pick between style and comfort; these two should always operate in tandem. To sum up, it's all about modern functionality with comfort."
Add a touch of color with a unique selection to spruce up your living space. Here are the latest colour trends and recommendations to inspire you!
Pantone colour of the year goes to Viva Magenta
This lively tone is ideal for a sofa, especially if you seek unique, out-of-the-box furniture. It's perfect for pairing with furnishings in warm tone palettes as well as dark and neutral tones. Vibrant and energizing, Viva Magenta is the perfect accent colour to liven up a room.
Shades of blue- Soothe your eyes and space to relax
Ocean blue and cobalt blue are two shades that are widely popular in the home furnishings industry. When put on furniture, such as a huge velvet sofa with sinuous, organic curves, it can exude a profound sensation of well-being and tranquillity throughout the space. It also creates an exquisite and modern environment in the living room. A fashionable living area in which to unwind in your spare time. Perfect for pairing with white rugs, vases, couches, and blues ranging from bright to drab.
Feeding green to the soul
The characteristics of sustainability and naturalness characterize the 2023 furnishing trends. It is no surprise that green, in its various and unexpected tints, can produce beautiful, original, and captivating surroundings in a concept based on sustainable design. Be it an olive-green sofa or avocado, green help bring nature back into the home and is ideal for combining various natural colours and materials to create one's own relaxing sanctuary.
Miss trendy Purple
Colour Purple, which was already recognized as the Pantone Color of the Year 2022, is reaffirmed as one of the 2023 furnishing trends in a renewed and more elegant hue. A wooden frame sofa with Purple fabric can create a stylish and ultra-elegant interior. In any case, considering the intensity of this color, a single purple detail is enough to revolutionize the appeal of the surroundings while renovating one's living room with Purple.
Sienna for Style Statement
A sienna-coloured sofa complements darker wood essences, such as a bookcase, and can increase the depth of the area. Ideal for people who want to experiment with and creatively combine textile accessories in varying shades of the same colour, such as cushions, carpets, and blankets.