The Bahrain Tourism and Exhibitions Authority (BTEA) will be organizing the world-renowned Imperial Russian Ballet (IRB) from March 2 to 4 at the Grand Hall in Exhibition World Bahrain, Sakhir.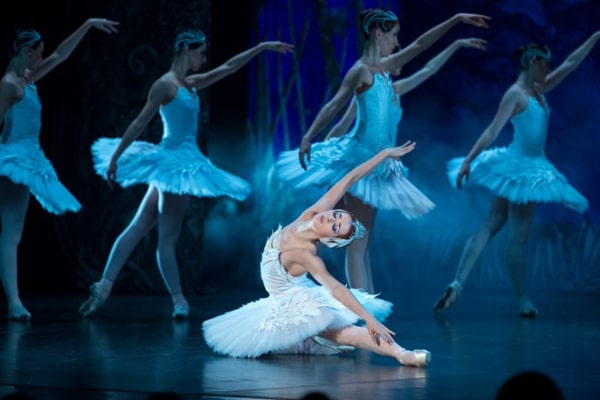 The show, to be held for the first time ever in the Gulf region, is being organized in collaboration with Common Ground International, reported BNA. The company, Common Ground International, in partnership with the American non-profit 'The Arts &Science Achievement Foundation,' and support of the Office of the BTEA, has started the implementation of a large-scale International Cultural Project- Common Ground in Bahrain.
The project, which kicks off with the Imperial Russian Ballet, will be the first out of many planned for the kingdom and GCC region this year.
The troupe of the IRB comprises nearly 300 performers, including 120 members of the State Symphonic Orchestra and a full production team. The repertoire will consist of world classical orchestral masterpieces, including Pyotr Tchaikovsky's Swan Lake and Sleeping Beauty, stated the report.
BTEA CEO Dr Nasser Qaedi said: "We are proud to host the Imperial Russian Ballet for the first time ever in the GCC. The presence of such a prominent artistic troupe of creative performers in the kingdom proves that Bahrain has become a beacon for global art bands and performers, hosting the finest musicians and fine art innovators."
This demonstrates Bahrain's readiness to attract more large-scale international events stressing BTEA's commitment to continue to attract the best entertainment and artistic shows from around the world, to work towards achieving the kingdom's tourism strategic objectives, reported BNA.
Common Ground Co-Founder and Project Coordinator Dr Anna Artsibasheva lauded BTEA's efforts and logistical support in facilitating IRB members' travel to Bahrain and the advanced facilities and high-tech amenities at the Exhibition World Bahrain for the shows, it added.
About BTEA
Bahrain Tourism and Exhibitions Authority was established in 2015 under the Royal Decree number (76) for the year 2015 issued by His Majesty King Hamad bin Isa Al Khalifa, King of Bahrain.
Bahrain Tourism and Exhibitions Authority (BTEA)'s scope of work includes all sectors related to national tourism affairs in the Kingdom: organize conventions and trade exhibitions in the Kingdom of Bahrain; attract international, regional and local conferences to be hosted in the Kingdom; establish, manage, promote and maintain the Authority's conventions and exhibitions centers directly or through specialized companies or firms BTEA establishes solely or in partnership with others for the same purpose; grant licenses for conventions and trade exhibitions, supervise and assess them.
The Tourism sector aims to attract prominent international events that engage large number of tourists and strengthen the position of Bahrain as an important tourism attraction on a regional and international level.
BTEA also aspires to boost the Tourism sector's contribution in the national economy, in line with the Bahrain Economic vision 2030 and toward achieving the goals of the Economic Development Board.