Flatbread is our staple meal but we can always wear a chef's hat and experiment with it. To all the dessert lovers, who want a full-filing meal along with treating their sweet craving, we have brought you a list of easy to make sweet flatbread recipes that you can anytime try at home and give your culinary skill a boost.
Check it out:
1.Sheermal:
The soft, sweet and fluffy Persian dish, Sheermal is amazingly easy to cook at home. All you have to do is make a soft dough with all-purpose flour, salt, sugar and ghee. Leave it for an hour or more. Meanwhile, soak saffron in milk and keep it aside. Now make small rotis with the dough and cook it well over medium heat. Smear the milk solution on it and cook for a while. Top it with ghee and serve hot. The best part is Sheermal can be enjoyed with a range of Indian gravies, making your dishes even more delicious.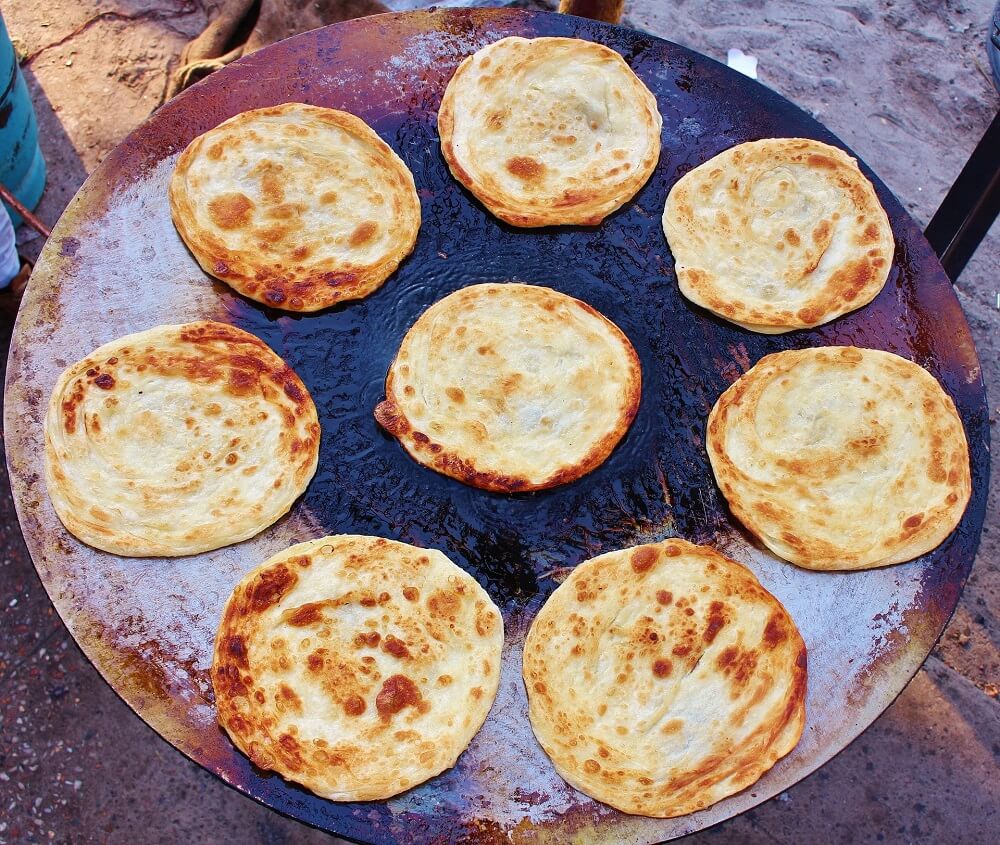 2.Gur Ki Roti:
Gur Ki Roti is all about the sweet and lip-smacking taste of jaggery with the light fragrance of fennel. Prepare a bowl of jaggery water by dissolving jaggery powder in water. To make the dough, mix wheat flour with fennel seeds, ghee and jaggery water. Keep the dough for a while and then make small rotis with it. Cook them on a pan with ghee and enjoy.
3.Puran Poli:
This amazing flatbread from Maharashtrian cuisine is enjoyed across the nation. To make puran poli, first make the stuffing for it. Pressure cook split Bengal gram, strain it and keep it aside. In a pan, add ghee along with nutmeg, fennel and cardamom powder. Mix the cooked gram with it, followed by adding jaggery. Mash the gram well and let it cool down. Meanwhile, make dough with wheat flour and roll out small rotis with it. Fill it with the Bengal gram mixture and make chapatis. Cook it with ghee and serve with curd or milk.