The internet is filled with tutorials and tips for beauty and health of women's bodies. Men's bodies were okay to be untidy and unkempt. However, the millennial males are stepping forward to destigmatise skincare in order to groom themselves. No more chapped lips, flaky skin, smelly beard and crow feet eye when you go out. With celebrities and health enthusiasts promoting many products by flaunting their flawless facial-beauty, it is time to crave for a preened look.
Don't worry, there is no need to shell out tons of money or time, just develop a quick, simple, maintained daily routine. So here are some demystified beauty regimes (don't squeal at the word beauty) you must follow for your facial care.
The CTM routine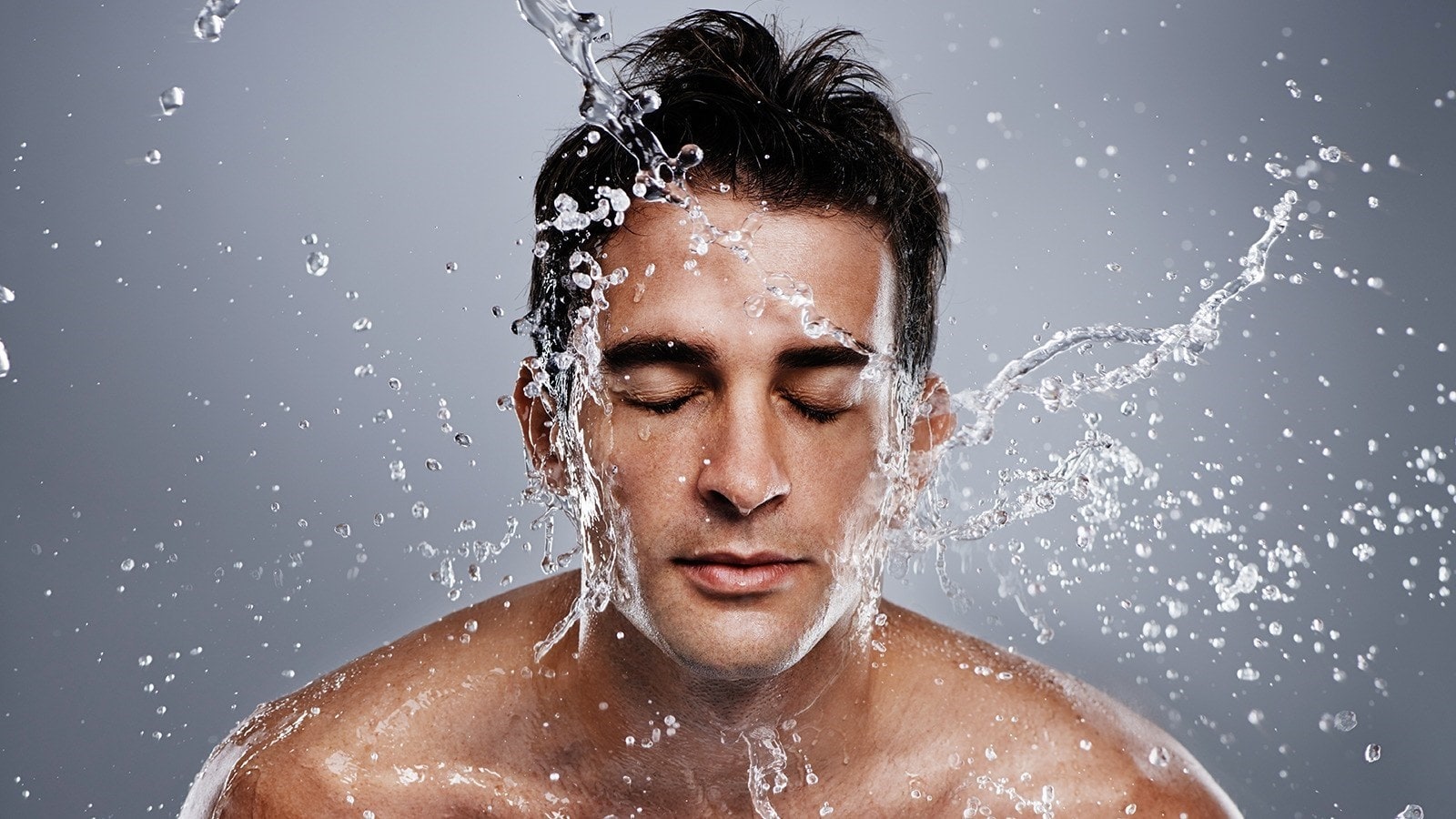 The cleansing, toning and moisturizing of the face should be your daily routine. Men's skin is thick and tough thus it needs extra care. For cleansing, it is advised to use a good face-wash according to your skin type (oily, dry, normal, sweat-producing, a combination of dry and oily; you're welcome) as the soaps can get very abrasive on the facial skin. Use warm water as it will open the pores and let the dirt and grimy pollutants out. After foaming the face-wash, rinse with cold water which will close the pores and avoid any dirt from entering.
Toning is where you dab the toner or simply splash it on your face as it gets rid of any residual stuff and replenishes the skin. Make sure you don't have alcohol in your toner. Usually, rosewater can work as a toner as it is filled with antioxidants and brings back the skin to its normal PH balance.
The most crucial step of moisturizing your skin should not be avoided. Take a dime size of any good moisturizer and slather it across your face. A hydrated face prevents wrinkles, ageing, dry skin and excess oil production.
Scrubbing and exfoliating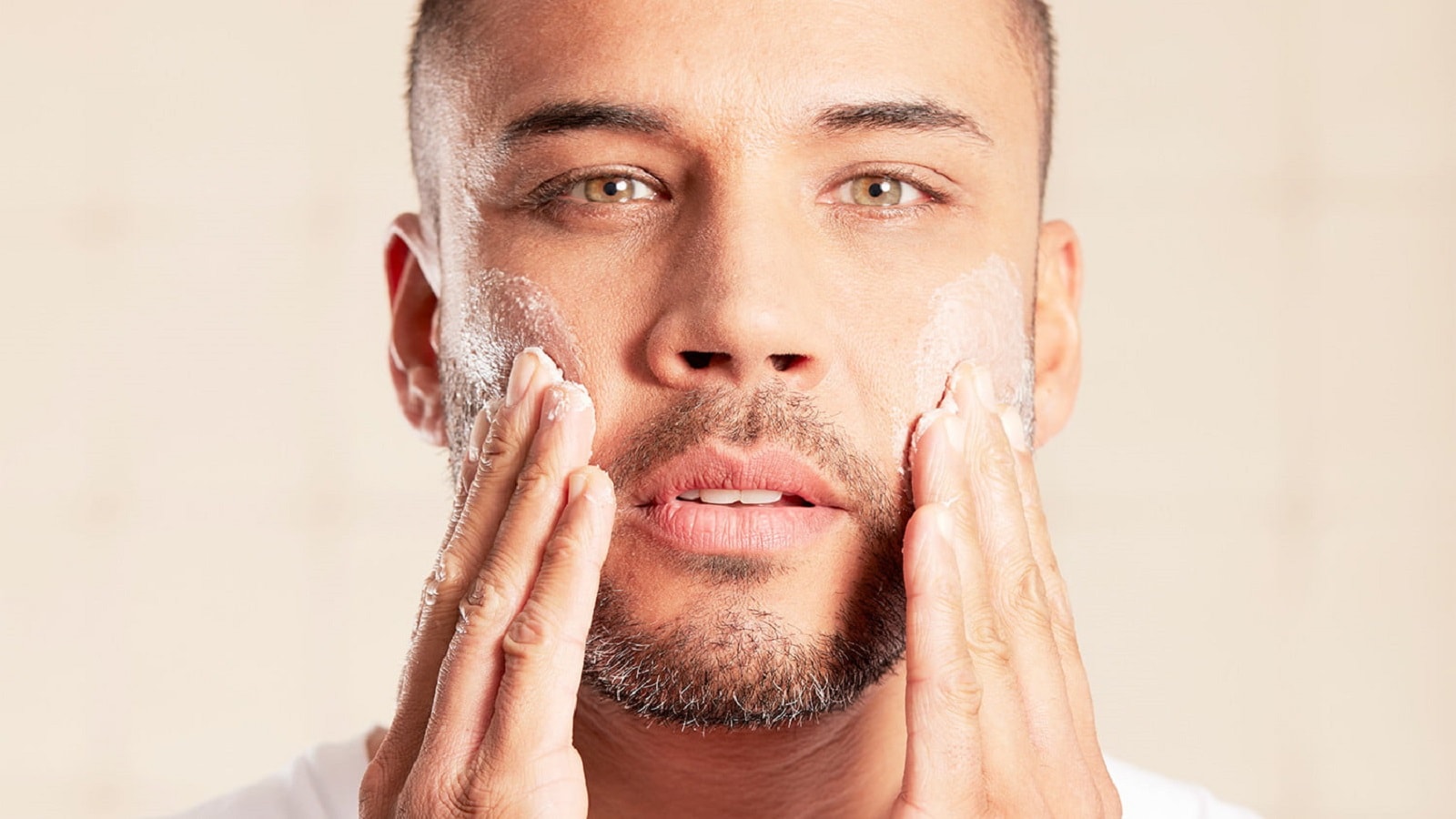 You must ensure that your skin is scrubbed and exfoliated nicely at least twice a week. Pick up exfoliating products with micro-beads in them. The skin accumulates dead skin over a period of time; these dead skin cells clog the pores and lead to the collection of dirt which results in pimples and other skin irritation problems. Scrub the dead layer of skin away as it dulls the complexion and is unhealthy for the skin.
Lip care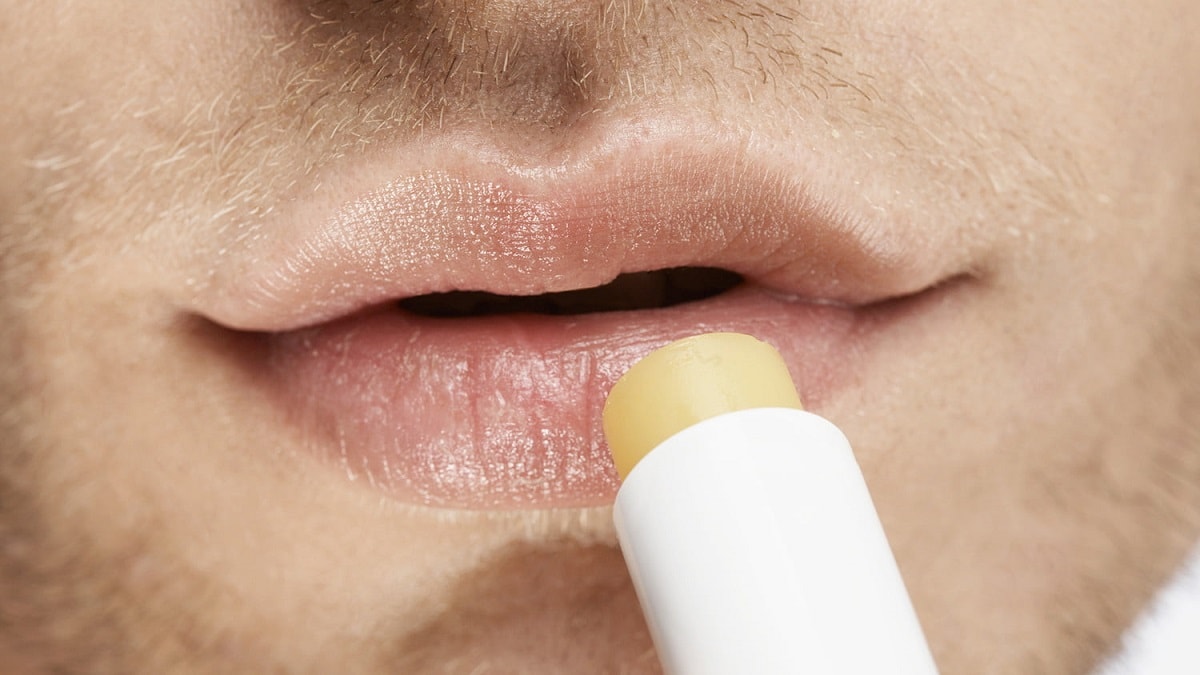 Lips are never given the attention they duly deserved. Do you know that the lips age fast and start looking dull and chap easily? Have a close look in the mirror and you will know; your partner is definitely not getting wooed by that. Unlike women, you can't hide them with lip colours but you can surely keep your pair health and supple. Just make sure you scrub away the dead-dry skin and moisturize them with lip balms with SPF in the day and hydrating and nourishing ones at night.
Eye cream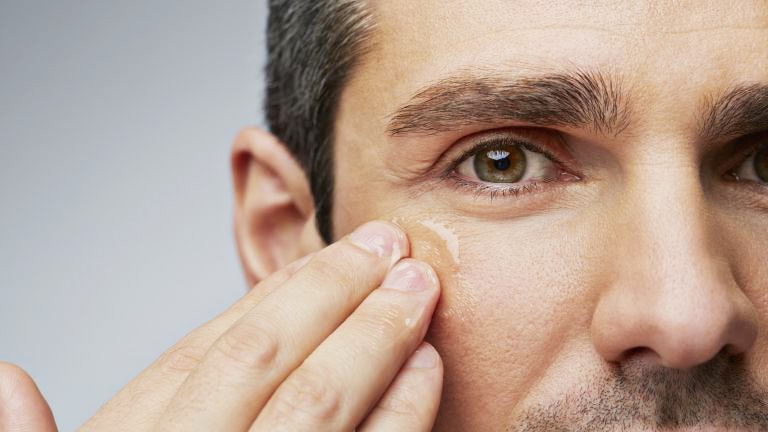 The skin around your eyes is dryer and un-moisturized as compared to the rest of the skin. This is the reason one gets dark circles, eye bags, wrinkles, puffiness and crow feet around the eyes easily ultimately making you look gloomy and de-spirited. Your regular moisturiser won't help much, it needs rich hydration. Invest in a good eye care cream and apply it around your eyes before going to bed and wake up with refreshing eyes.
Face essence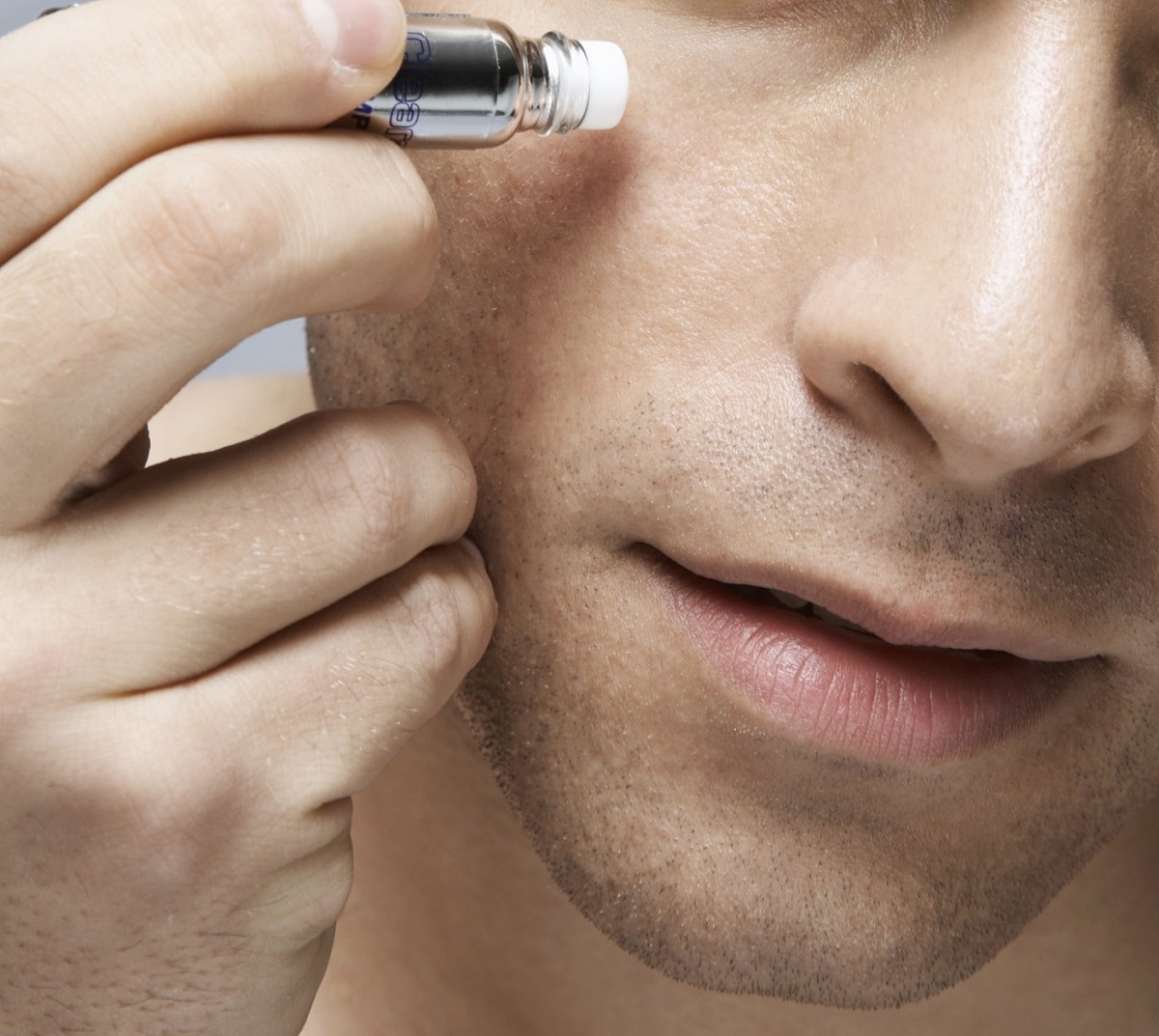 You will never regret a face essence or a face serum as it improves skin's overall appearance. Face essence is totally different from a toner, where the toner is more of a cleansing product essence is more of a moisturizing one. The vitamin C essence helps fight free radicals and nourishes and rejuvenates the skin. It is conducive to sun spots, darkening spots and ageing spots. The Vitamin C boost brightens the skin tone and gives essential nourishment which the skin doesn't receive naturally.  
Beard taming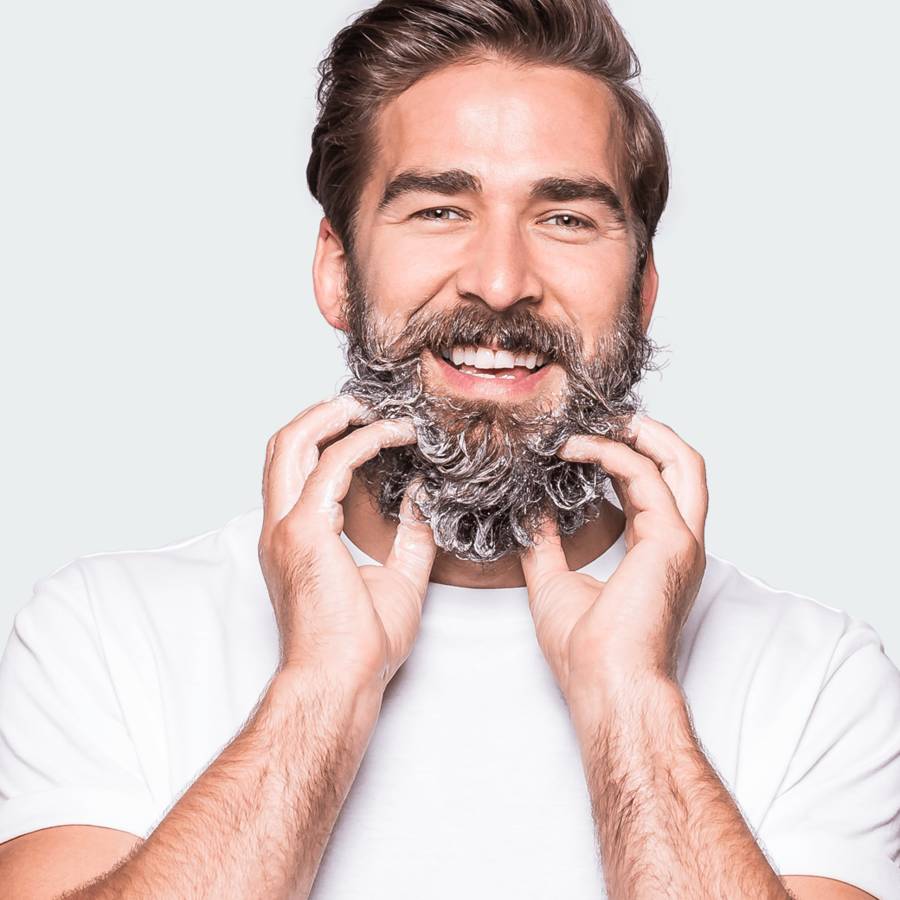 A beard is a man's best friend and he immensely loves his stubble more than anything, we know. But how much care do you show when it comes to grooming? You need some beard arsenal in your kit which include a pair of scissors and trimmers to shape the beard and cut the split ends or extra hair if any; Beard oil (with fragrance) and balm for the nourishment it needs for growth and shine, beard shampoos, beard combs and hairbrush for taming and shaping your proud sign of masculinity.  Keep the itchiness and pokiness away from you and your loved ones with simple hygiene and pull of a style statement.