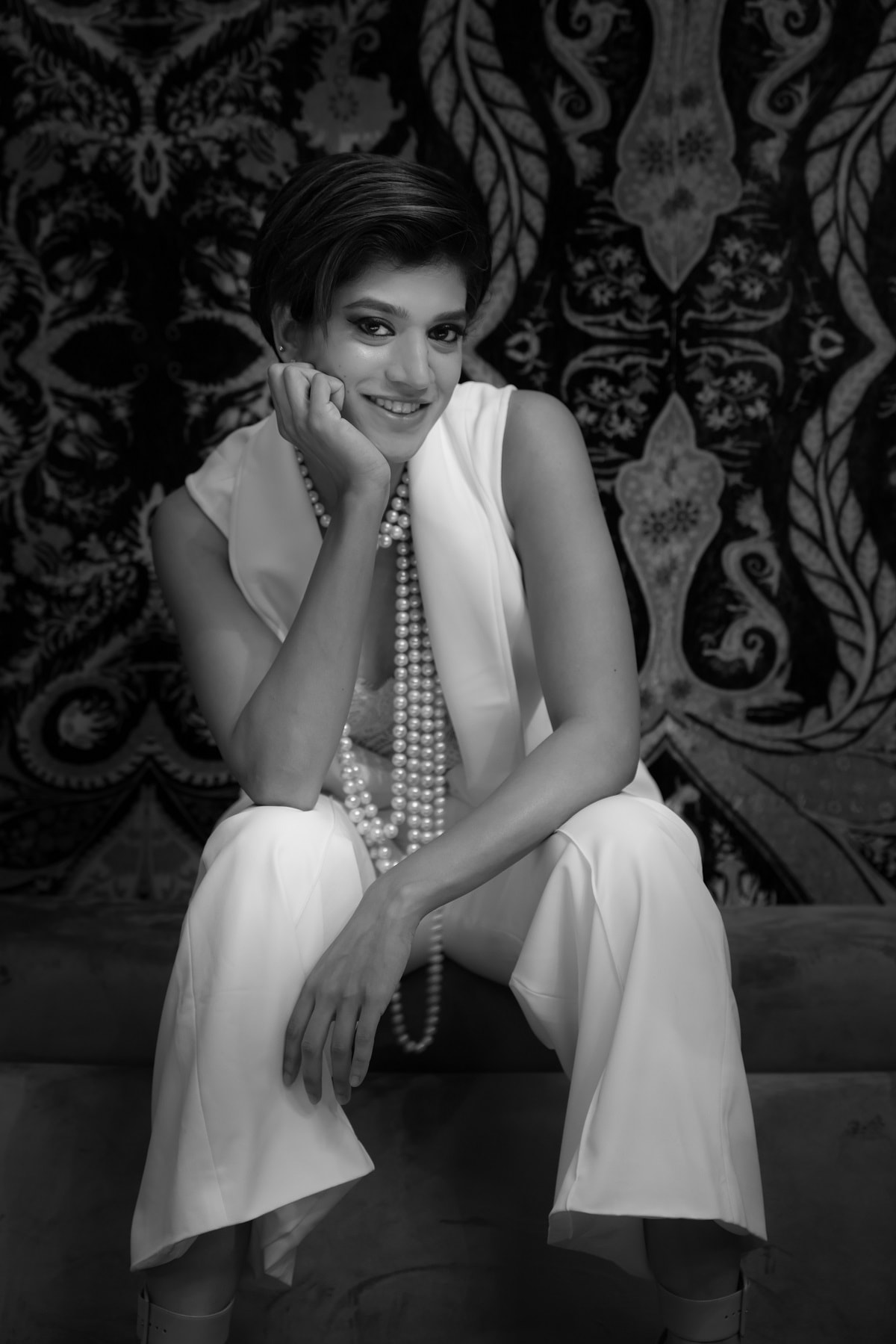 Tejuswani is a young woman, a wife and mother and an innovative entrepreneur who like her firebrand Congress politician mother, Renuka Chowdhury, insists on marching to her own tune. Not surprisingly, she has chosen to give politics a miss for now and instead decided to launch a first-of-its-kind restaurant and bar, interestingly named Pudding & Mink (after her pets), in Hyderabad. The unique, brand new, very exclusive restobar is already making waves in elite circles. With Pudding & Mink, Tejuswini who is a gold medal athlete, a certified yoga teacher and a Vipassana meditator, model and social activist, has now also added restaurateur to her varied portfolio.
Q: How did the concept of an Ayurvedic restaurant first occur to you?
A; Ayurveda is this well of wisdom I discovered about four years ago. I am constantly learning new ways to incorporate it into all areas of life. Ayurveda is the science of balance and an area that needs the most balance nowadays is our modern city nightlife. It came about organically in my thought process and I am excited about it.
Q; What has been your interest in F&B, have you been a foodie or an amateur chef growing up?
A: I am a huge foodie but used to turn my nose up at actually being in the kitchen, until my child was born. Then it became a struggle to get me out of the kitchen! I grew up with guests always around the dining table and still love the idea of having people over for food and drinks. I decided to make Pudding & Mink an extension of my own home.
Q: How do you suggest the type of food and/or cocktail to your guests?
A: We have an Ayurvedic test for our guests to take. This is quite extensive but then tells you what your body type is and what foods/ drinks work for you and won't aggravate your system. Our entire menu is divided according to body types. Also, we encourage people to forget about calories and allow their taste buds to choose from. Not everyone goes for sweet stuff. A lot like bitter and spicy drinks, which is very telling of the unconscious balancing of their body types.
Q: How do Ayurvedic concepts go with alcoholic beverages?
A: If Ayurveda was a religion, nature would be its Goddess. We incorporate ancient Ayurvedic remedies and recipes into each drink making sure that it is perfectly balanced. Everything is natural and organic and freshly squeezed! What you end up is a beautiful balance between nature and chemical guaranteed to lower the toxic load on your liver and kidneys. And you wake up hangover free!
Q: Is there anything comparable to PNM in India? What has been the response post-launch?
A: We are the first in the world to create Ayurvedic cocktails and to bring the wisdom of Ayurveda to nightlife. There is nothing comparable in the world and I feel so grateful to be a part of this process of creating a safer nightlife out there.
Q: What are your expansion plans?
A: We have a lot of interest from abroad as people in the west have a lot more respect for things like Yoga and Ayurveda than our own culture, unfortunately. So that is super exciting. And I can't wait.
Q: Are you interested in and would you join politics in the future?
A: One year ago, I didn't know I would be in the F&B industry, so I don't try to predict what the future holds. I like to go with the flow of life. I have tremendous compassion for our people but would never join politics just because I was born into a political family. I have so much to learn and a long way to go.